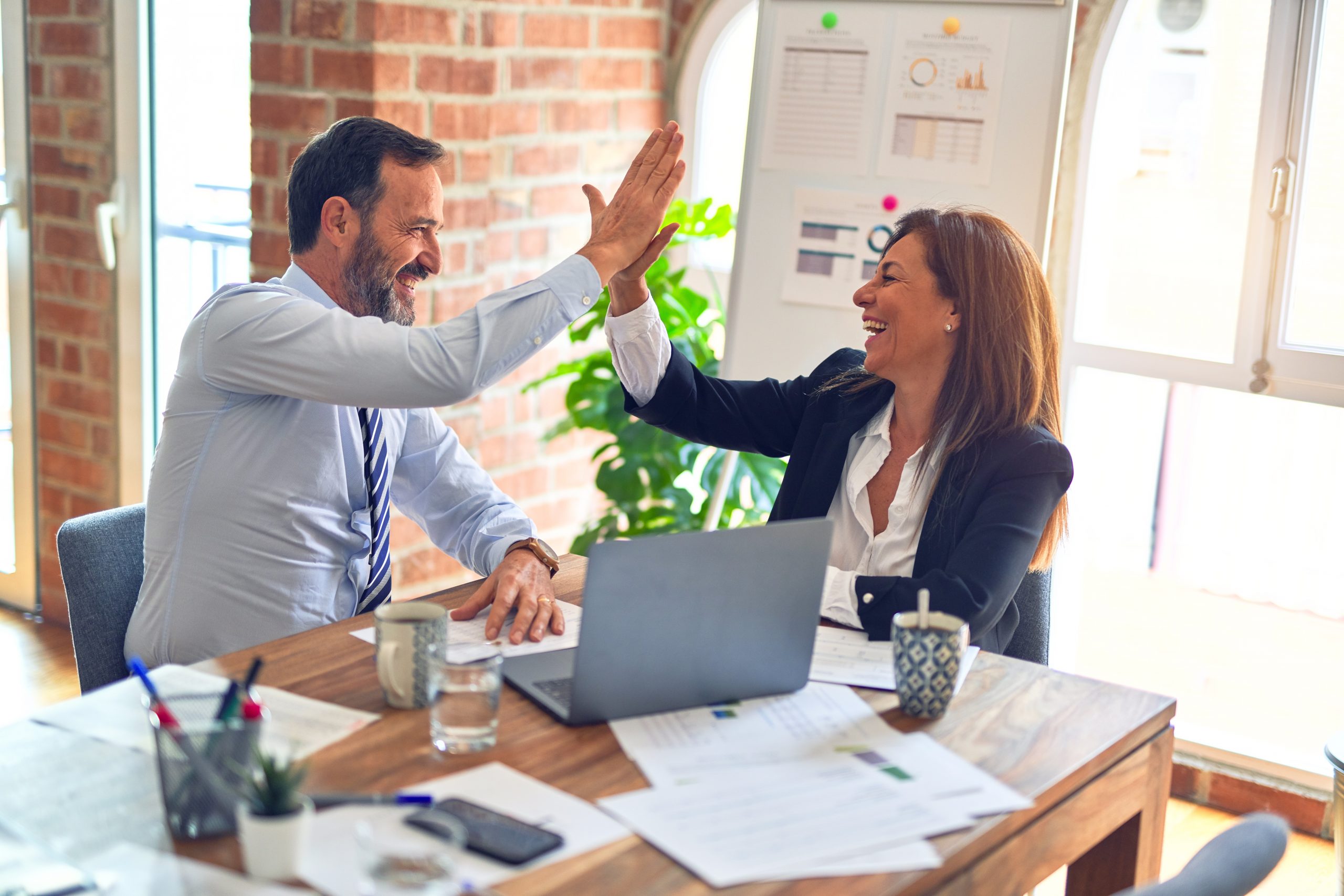 My last blog discussed elevating the strategic relevance of Lean, Six Sigma and process excellence. My view is that mature Process Excellence Organizations enjoy or achieve credibility and success by executing a flexible performance-improvement process attacking the top priorities, employing the best tools, selecting the right projects and leveraging organizational momentum. The first thing mature Process Excellence Organizations do well is informing strategy setting and implementation (beginning with their own understanding of their enterprise's strategy).
The most successful process improvement professionals are proactive rather than reactive about understanding and discussing strategy. Executive level process excellence leaders share in common an understanding of the competitive position of their companies, options to shape competitiveness, and critical factors for success.  Further, these individuals understand the mechanics of a strategic management process and dynamics of organizational behavior that affect managerial commitment to change, execution against a plan, and responsiveness to opportunities and threats.
Positioning of the Process Excellence Organization determines its access to inform strategy setting and implementation.  Commitment from the COO to deploy best practices, for example, is more likely to result in Lean and Six Sigma becoming strategic levers, embedded in an organization's culture and practice, than localized, bottom-up advocacy by a business unit executive, shared services leader or plant manager.  Yet unless market pressure, a crisis or some other impetus motivates a senior executive team to broadly rely on Lean and Six Sigma, Process Excellence Organizations must demonstrate credibility through their recommendations to improve performance and their track record of delivering returns to their companies.
Lean and Six Sigma professionals may ask how they are to shape strategy setting and implementation, if they lack access to regularly advise and influence senior leaders at their companies – the CEO, COO, CFO and especially the senior vice presidents in charge of business units, operations and technology.  Starting from their current base of deployment, Process Excellence Organizations should position themselves to identify and focus on strategically aligned opportunities for Lean and Six Sigma.
My assertion may not be fruitful in bureaucratic organizations – such as government institutions where the pace of change is slow, and status quo prevails. At other companies the Process Excellence Organization can influence strategy. There is the annual planning cycle, where Lean and Six Sigma can inform the definition of change initiatives and funding of these projects, as well as progressive reduction of sales, general and administrative expenses.  Second, Process Excellence Organizations can bring a unique perspective to dialogue about longer-term strategies and programs.
Process Excellence Organizations can influence strategy because the strategic decision-making is ambiguous, dynamic and often chaotic.  Academics frame strategic planning as a formal process of answering three questions: (1) What does the business do? (2) Form whom does it do these things? (3) How does the business excel? And the process has stages: evaluating the current situation, defining goals, mapping a route to achieve these goals, and monitoring implementation. In a formal sense, the stages of strategic planning are not unlike the Deming lifecycle of planning, doing, studying and acting. In practice, though, strategic planning is a communicative process, and strategies emerge from the habits and behaviors of organizations and their managers. Executive dialogue, shareholder concerns, customer interactions, supplier dynamics, labor relations, information technologies, managerial fads all interact to form the content of strategy and direction of execution.
As an aside, I encourage anyone interested in sociological and behavioral approaches to strategy to look into research focusing on strategy as practice. Over the last three decades, strategy research has tended to focus increasingly on organizational strategies as opposed to the activities of people in organizations as they define, elaborate, and implement strategies.  In contrast, strategy as practice is concerned with issues of practice within organizational contexts.  Lancaster University's Management School is a good source of information about strategy as practice.
Start with the basics
Much is written about Lean and Six Sigma as tools for cost reduction. More recently, the exploits of Starwood, Procter and Gamble, Capital One and others highlight their relevance to innovation.  In terms of basic strategies, companies have three options, according to Michael Porter and others: low-cost production, differentiation or some combination of the two.
Low cost production is a familiar paradigm among Lean and Six Sigma professionals in manufacturing, consumer products, healthcare, retail and service, and financial services industries. Every industry has its favorite measures of efficiency: funding costs as a percentage of portfolio size for a mutual fund, percent of seats sold per airline flight, gross margin for product categories, etc. Lean and Six Sigma professionals are familiar with the notion that reducing defects or eliminating cycle time can improve operating metrics, and these metrics contribute to the enablers of low cost production (e.g., economies of scale).
Differentiation is less familiar, especially for those of us who have focused on reducing variance of a distribution instead of shifting a mean. Innovation is one way to differentiate. Apple Computer is the most interesting, popular case study of innovation in the business literature today. Another example is Proctor and Gamble's shared services business unit. After four years of successful cost cutting, Proctor and Gamble is now focused on managing its shared services as a business – figuring that exploiting core competencies in brand management and aligning delivery with marketing strategies can create sources of differentiation. Whereas efficient production and processes are appropriable, strategies of differentiation are hard to craft and implement.
Corporate strategies are never as simple as low cost production or differentiation. Rather, they emerge from the structures, habits and power in industries and at companies. A few companies do well at managing strategy. Most other are stuck in the middle – including companies with a significant investment in Lean and Six Sigma training and deployment.
A process excellence paradox highlights why understanding strategy is important – starting with the basics to develop a perspective on an enterprise's current competitive position and future outlook.  The paradox goes something like this: Lean and Six Sigma have potential to raise any company to industry leader status, but too often returns on investing in process excellence are measured in six and seven figures instead of payback multiples greater than 20:1. Pulling process excellence out of a rut and companies ahead in their industry has to be an exercise in strategic execution.
Institute disciplines to understand strategy
Efforts to understand strategy need to be disciplined, more than informal or one-off conversations. Depending on the potential of the process excellence organization, many tools are available to understand strategies and their implementation at companies. If formalizing disciplines to understand strategy is new, my advice is to start with a brown-bag discussion of your company within the process excellence organization or among its professionals and key business partners. Things to cover include the economics of your firm's industry, the external environment in which your company operates and the internal capabilities of your firm.
The discussion should focus on understanding current state and future direction of the company at three levels of strategy: enterprise, business units and functions. Leverage of Lean and Six Sigma tools is most often part of functional strategies, such as a multiyear plan to transform the operations and technology of a company or expand plant infrastructure in an overseas location. Finding opportunities to have strategic impact depends on plans for the company and its business units.
These discussions do not need to produce a specific deliverable, but should factor into deployment planning and performance measurement for process excellence. A number of frameworks can assist strategy discussions and create segues to efforts to evangelize, measure and govern process excellence.  One of my favorites is McKinsey's Star or s7S framework because it offers a holistic context in which to examine strategy implementation.
Accumulate knowledge from staff and line functions
By signaling its interest in understanding strategy, process excellence organizations may accumulate sufficient knowledge of strategy from their own professionals, colleagues in business areas and executive sponsors. In my experience, Lean and Six Sigma advocates are willing to share knowledge and generous with information. Though it never hurts to cast a wide net for knowledge and reach out to unlikely sources.
Here are a few places to look:
Strategic planning: Many large companies have a strategic planning function, and a Chief Strategy Officer is becoming fashionable. Often staffed by ex-management consultants, strategic planning departments provide analysis and advice to senior management about competitive positioning of the company. While these departments may guard their work, they can facilitate building mind share with senior executives.
Corporate development: If your company relies on mergers and acquisitions to grow and compete, the team in charge of corporate development may provide a forward-looking perspective on the company, and assist tactical positioning of the process excellence organization. Post-acquisition integration is a driver of strategic risk, and this is an area where Lean and Six Sigma can add value.
Corporate planning, budgeting and finance: These functions manage the multiyear and annual process of budgeting for programs, initiatives and operations. Corporate planning functions can provide information about the efficiency of the company and performance of internal firm capabilities (e.g., operating metrics and ratios). Information from the corporate planning department can be instrumental and is often necessary to sell a deployment strategy and benefits tracking process to senior management.
Financial engineering and modeling: Not all companies employ financial engineers or utilize financial modeling outside the strategic planning department. At banks, insurance companies and firms with complex balance sheets, financial engineering disciplines can provide knowledge about the esoteric aspects of corporate finance that impact financial health and shareholder value. Expertise in corporate finance is a weakness for most process excellence organizations that plan to market Lean and Six Sigma to finance departments.
Market research: Market research departments review secondary data, conduct original studies, and use qualitative methods to understand market and customer requirements. Their work is a sophisticated voice of customer process, so market research managers can provide unique information about how markets and customers perceive a company. Obtaining input from the market research department can assist with framing your understanding of market-facing strategies and opportunities to improve customer-facing processes.
Information technology: In companies that rely on information (most organizations today), the information technology architecture, program management office and database administration functions can provide useful information about problems with technology that limit internal firm capabilities. In my experience with Six Sigma, data quality is an overlooked area that holds real potential for having strategic impact on cost and customer satisfaction.
Internal audit: Internal audit departments have a deep understanding of internal capabilities gained from rotational audits of all parts of a company. Reaching out to an internal audit director requires sensitivity to matters of professional independence. An internal auditor's perspective on planning and control systems can provide useful information about governance, risk and compliance constraints that will impact opportunity identification and project selection.
Human resources: Many human resources departments cover organizational development and performance management. Human resources managers who specialize in these areas can provide useful information about how raising employee satisfaction, reducing turnover and generally improving human capital will boost company performance.
These are a few areas where conversations about strategy may yield unexpected insight. When reaching out, it's important to frame discussions with these areas. Asking focused questions, gathering perspectives, and testing impressions of a company's strategy are the right level for these discussions. If opportunities for Lean and Six Sigma come up, capture them in a pipeline of future projects and carry forward the discussion to deployment when the time is right.
Inform strategy through ideas for process excellence
The most successful process excellence organizations guide themselves with a deployment plan and through a governance process. Some companies charter a management committee to decide where to apply Lean and Six Sigma and monitor realization of benefits. In addition to promoting rigorous project selection, formal governance offers a forum in which to discuss strategies and influence big decisions. Process excellence organizations with a bottom-up or less formal structure may want to pitch senior executives on possibilities for the company pilot projects that may lead to strategic initiatives or higher impact participation of Lean and Six Sigma in ongoing initiatives.
To prepare for these discussions, the process excellence organization needs to synthesize its understanding of the company's strategy. One approach is to prepare an aide memoir that documents the following:
Industry and company facts
Key financial and operating metrics
Industry facts and analysis
Assessment of internal firm capabilities
Overviews of key company strategies and initiatives
Opportunities for process excellence
Key success factors for deployment
An aide memoir can take on many forms, and it should guide marketing and governance of Lean and Six Sigma deployment within a company. To prepare an aide memoir, opportunities for process excellence need to be defined and mapped to company strategies and initiatives. In this respect, one purpose of an aide memoir is to serve as the foundation of a marketing plan.
Ideation of opportunities is perhaps the most critical and actionable part of understanding and informing strategy.  In my experience, the most successful process excellence organizations use tacit or explicit methods to define opportunities to further implementation of strategy through Lean, Six Sigma and other best practices. One approach is to set aside time for brainstorming at key points after conversations about strategy with business partners in a company. The purpose of these sessions is to creatively tackle problems facing the company where Lean and Six Sigma can add value. Another is to use nominal group techniques to structure similar discussions and to conduct a concurrent review of project opportunities in the pipeline.
Informing strategy depends on ideas from the process excellence organization. In fact, informing strategy is continuous, subconscious and played out through the marketing, selling, execution and measurement of Lean and Six Sigma projects. Bringing opportunities to the project selection process that are informed by an understanding of corporate strategy will help the process excellence organization create mindshare with senior management and build credibility through its focus on solving the most relevant problems through Lean and Six Sigma.
The deployment plan is a cornerstone of execution by the process excellence organization. My next blog will cover deployment, starting with the early activities of marketing and selling process excellence.