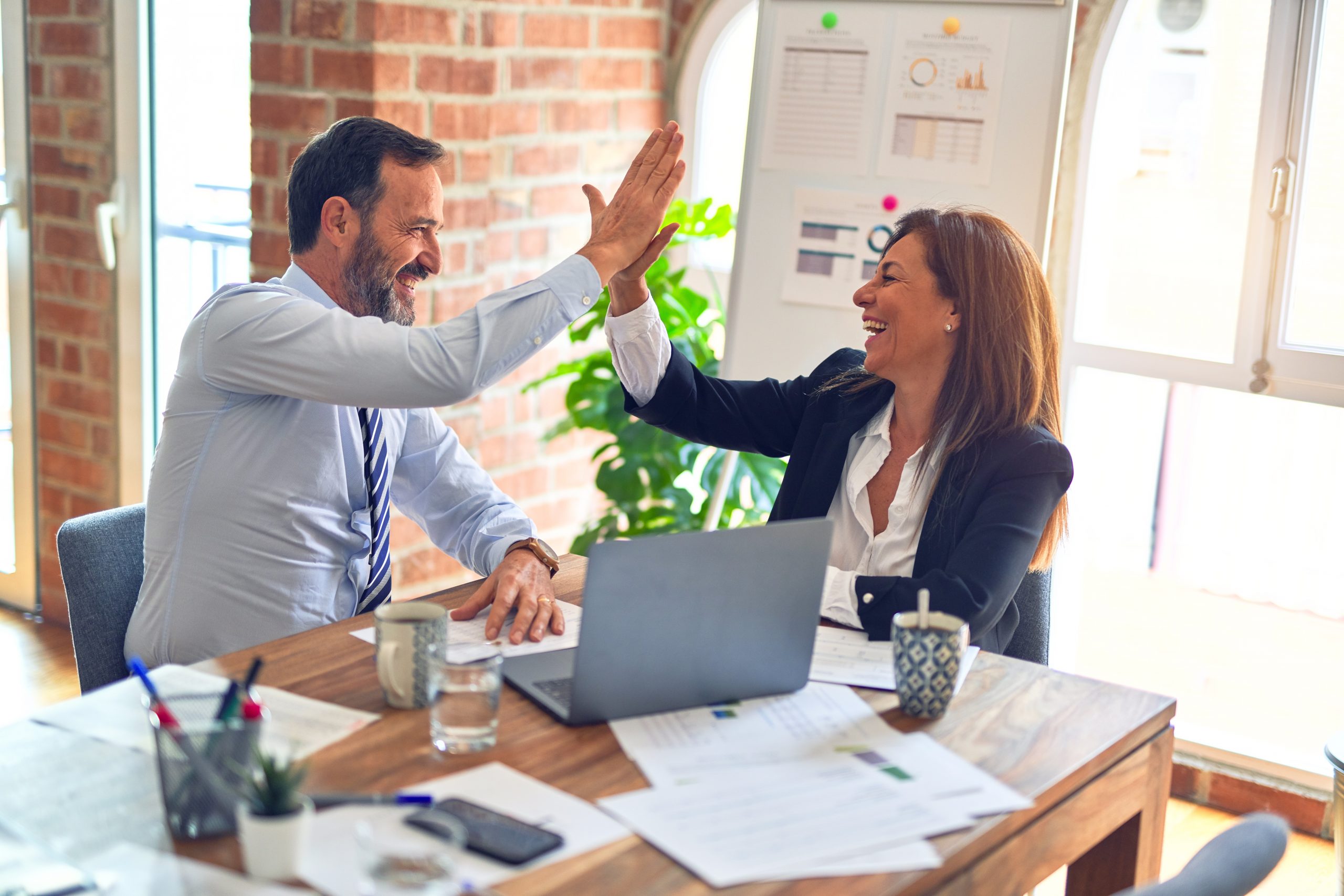 After doing Continuous Improvement for some time, I started noticing improvement opportunities everywhere, in everyday life. Here is a recent example.
With holidays and vacation days coming last December, I was going to get my basement organized and needed some shelf space. After reading some positive product reviews online, I bought two 48″ (wide) heavy duty steel shelving units from Lowe's. The product looked great (see picture), sturdy (each unit weighing about 100 pounds and supporting 1000 pounds per shelf) and easy-to-assemble (only 4 different parts and no tools required). Besides, it's "Made in the USA."
Then I saw the problems after I started putting them together in the basement.
The first was fairly minor and was about how the parts fit together.
The rivets at the end of the braces (B) or beams (A) fit the holes in the posts (C). Because each rivet at the ends of the brace or beam was positioned or angled imprecisely, fitting them to the post required some jiggling, followed by a few blows by a rubber mallet (the only tool needed for assembly) to set them in.
The resulting shelf frame made of the pair of braces and beams was not perfectly square or level. The wood shelf (D) didn't just drop in but required some rocking or twisting of the unit and a few blows on the corners of the shelf by a mallet.
All together, not a big deal if you know what you are doing.
The bigger problem was a defect.
One beam was 1 17/32″ shorter than the specification of 47 9/32″ for the second unit. The last shelf could not be made. Apparently the company's solution to such problems is a sheet within each package showing a STOP sign and
PLEASE DO NOT RETURN TO STORE

We are available to assist you in any way

Please contact out Service Team at [email protected], 123-456-7890 (Mon-Fri, 8am to 5pm)

WE WILL BE GLAD TO ASSIST YOU WITH ANY ASSEMBLY, MISSING PARTS OR QUESTIONS THAT YOU MAY HAVE ABOUT YOUR PRODUCT
How many customers assemble this product between Mon-Fri, 8am to 5pm? Anyway, I called during their hours twice at different times and only got an answering machine. I left messages and never got a call back. Only after going back to Lowe's and with their help was I able to reach the product company. Now, more than 1 month after the purchase, I am still waiting for the part to be sent to me. My vacation ended but my basement organization remains incomplete.
What can we learn from this experience? What can be opportunities for improvement?
First, I saw waste. In Lean, waste is anything more than the minimum required to get things done right the first time. The value stream does not end until the customer is satisfied with the product. There is plenty of waste in this value stream.
Motion. The variation in rivets caused the extra effort and time to assemble the units. In addition, the customer had to drive to the store to get help from the retailer.

By the way, some people may not think the variation is a big deal. However, there are 10 braces and 10 beams and each requires 2 connections to a post. That's a total of 40 connections per unit. Imagine a situation where each connection fits perfectly the first time and each shelf drops in the frame instantly. It would take me less than 10 minutes instead of 30 minutes per unit.

Defect. The short beam is obviously a defect. All the work after the beam was cut (painting, riveting, packaging, shipping…) was wasted. In addition, any re-work I had to do to re-fit the beam/brace to the post because of an imperfect fit can also considered a defect.

Waiting. The customer was waiting on the phone for someone to answer. The customer was waiting for the service to call back. The customer is still waiting for the replacement part to be delivered.

Transportation. The replacement part has to be shipped separately to the customer.
Second, variation leads to waste. This is an example of why Lean and Six Sigma concepts are inherently inseparable. In this example, common cause variations in parts resulted in difficulty in assembly and inferior final products, and some special cause variation resulted in a defect (short beam). Understanding the types and sources of variation is essential to sustained improvement.
For example, to reduce common cause variation, one can use a Cause-Effect diagram to help identify different factors, such as machine, people, method, measurement, material, and environment. To reduce special cause variation, one can use Failure Mode and Effect Analysis (FMEA) and mistake-proofing techniques.
Third, there is a difference between proactive and reactive quality improvement. Even in a best designed process, special cause variations can still occur. The best Lean companies, such as Toyota, empower their employees to catch the problem in real time and to stop the defects from reaching the next stage (Jidoka, or built-in quality). More importantly (and often overlooked) is the opportunity to identify the source or root cause just after it happened.
How could a beam that is more than 1.5 inches shorter than specification escape the operators at multiple steps and reach a customer? How likely is the company able to identify the root cause of such a defect weeks or months after it happened? You can charter a project team, use all the Lean Six Sigma tools (CE diagram, FMEA, process map, etc.) and spend days if not months, but you still may not be able to get to the right cause.
Sponsoring Lean or DMAIC projects alone does not create Continuous Improvement in an organization. The difference is not in the methodology used, but in the culture and mindset, which is the result of management leadership.