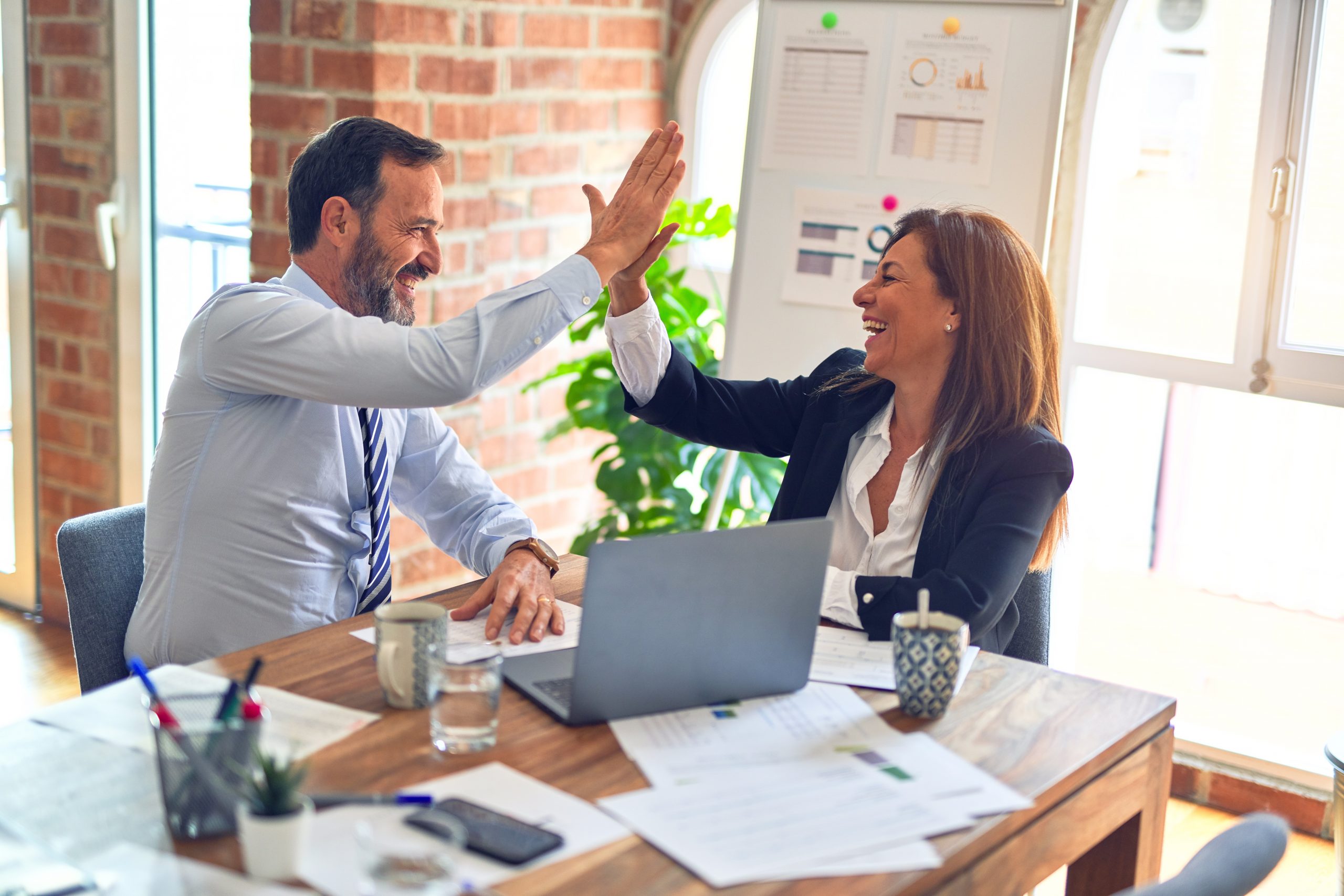 A process can be defined as a set of ordered actions that lead to an output. In any business function, a goal is achieved through a process – paychecks are printed, orders are taken, employees are hired. How well the processes operate is the focus of this article, and the focus of process management.
Process management involves the concept of defining macro and micro processes, assigning ownership, creating responsibilities for the owners who control the processes, and measuring the performance of each process. What are these processes? They are the processes that control what the customer receives or comes in contact with. (Remember, the customer may be internal as well as external).
Functional Structure Example
Let's take a simple example of a credit card company that primarily conducts business and acquires customers on the Internet. If they were structuring their business as many others have done in the past, the following functions would be organized in the business: marketing/sales, operations, human resources, finance, legal, business development, and many others. Each function views themselves as an individual silo with individual requirements, inputs and outputs. As a result of this structure, each silo manager is rewarded by the performance of their individual group – not necessarily the performance that leads to customer benefit.
Process Management Structure Example
A process management focused organization takes a slightly different structure. The first interaction is the customer becoming aware of the business, so publicity may be the first macro process management step of our fictitious business. Key measurements might include customer targeting, click through rate of banners or other media, budgetary effectiveness, etc.
Publicity Start: Customer views media.
Publicity Stop: Customer enters company Web site through media.
If the marketing media is effective enough to draw a customer to the credit card company's Web site, the next step of the process might involve educating the customer on the who/what/where/why/how's of your products and services. It would be measured by how understandable the Web site content is, how well you can quickly sell to the customer, and how easy and time consuming it is to complete an application. Let's call this macro process management step conversion.
Conversion Start: Customer enters company Web site through media.
Conversion Stop: Customer exits Web site or submits application for a credit card.
Once an application is accepted by the business (of course, it is poka-yoke'd before acceptance to ensure the customer has checked the application for typos, a credit check is performed, and that in general it is a customer that the business wants), it must be processed. We'll call this macro process management step processing. It involves printing the plastic cards, a welcome letter, terms and conditions for use, packaging, and of course a packet of cross sell materials for other products. Key metrics might include turn around time from application acceptance to receipt by customer, accuracy of information, accuracy of cross sell information based on customer credit profile, etc.
Processing Start: Customer submits application for credit card.
Processing Stop: Customer receives credit card and welcome materials.
When a customer receives the welcome package, they activate their card via the telephone and begin charging. They also receive statements in the mail summarizing their usage, they have questions and interact with the company for support, they may lose their cards, or perform a host of other activities. This macro process management step involves all the servicing of the customer. Servicing is measured by the customer in terms of how quickly their concern is addressed, how completely it is resolved, the level of competency of company representatives, and many others.
Servicing Start: Customer receives credit card and welcome materials.
Servicing Stop: Customer terminates account.
Of course the company hopes that the processing process never ends, as that means they lose a customer.
You can see how the processes are assembled as customer experience them – and they are measured as the customer 'feels' the process, not as the business decides to measure their own performance. Why should the customer bend to the way we perform our processes? After all, it is the customer that is paying our salaries!
Just as the credit card business has four macro process management steps, each of these steps may have 2, 4or even 12 sub process steps. These sub process steps may operate in series or parallel or both. Other functions such as human resources, legal and finance are intertwined with the process and sub process steps to acheive the end result.
With process management, everyone wins in the end – the employee, the business and especially the customer. Implementation is the key; you may be up against decades of cultural brainwashing, and change is often times difficult to accept. But when properly implemented and coupled with Six Sigma DMAIC and DMADV projects to drive metrics, it is unbelievable. Competition watch out!