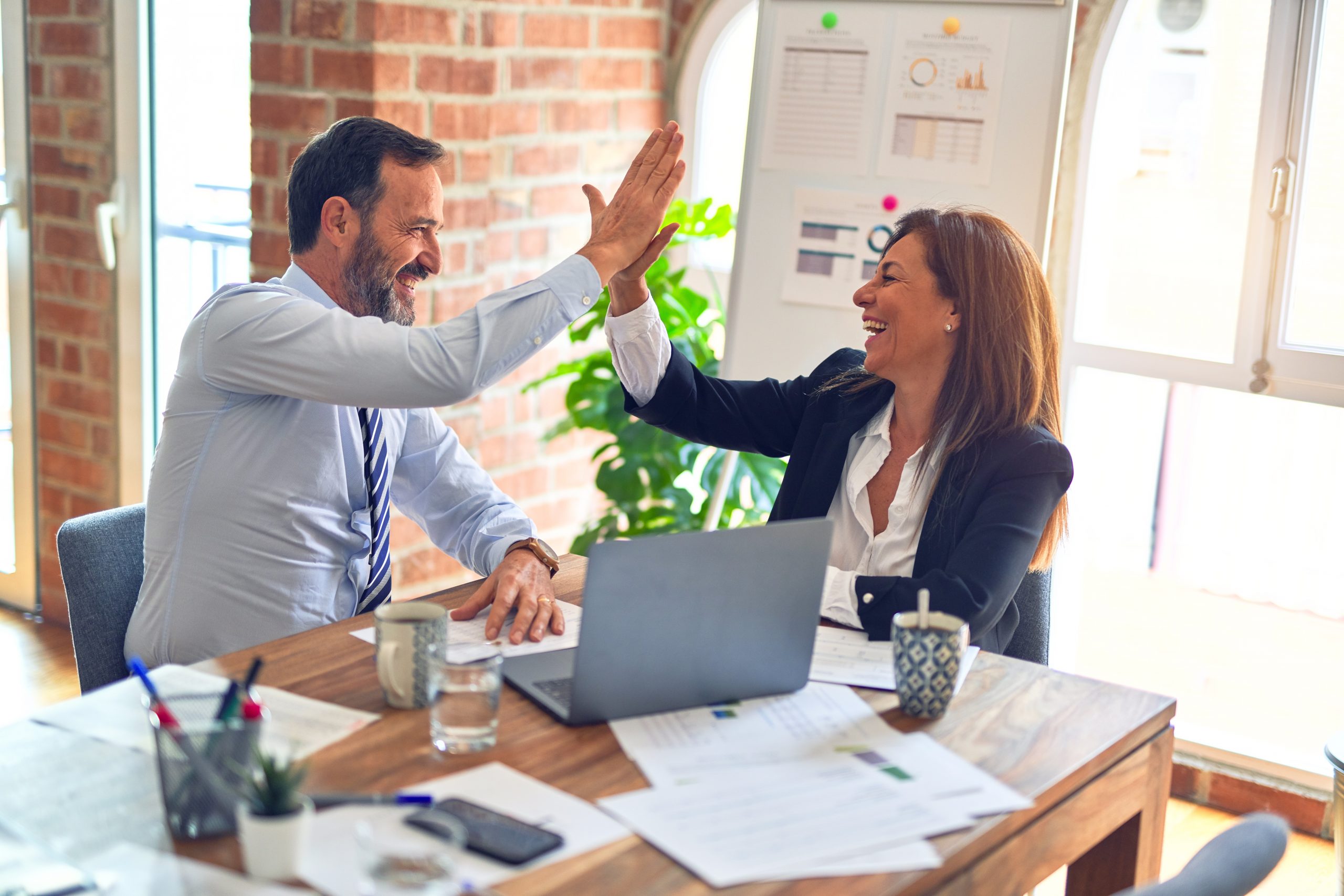 Like most healthcare providers, Doctors Hospital in Augusta, Georgia, USA, has struggled with familiar issues related to quality, resource constraints and ensuring optimal, accessible services for the community. Implementing Six Sigma has allowed the hospital to begin winning the battles with these issues.
In 2004, the hospital's leadership team decided to launch a new initiative aimed at improving performance throughout the organization. This effort included project-based education in Six Sigma and change management.
About the Hospital
Doctors Hospital of Augusta is a 354-bed full-service medical/surgical facility located in Augusta, Georgia, USA. It employs more than 1,450 nursing and medical professionals.
Among its special features are centers for cardiopulmonary health, digestive diseases, sleep disorders (polysomnogram), stroke care, diabetes care and wound management. It also is home to the nationally acclaimed Joseph M. Still Burn Center.
The first wave of Green Belt training began in May 2004, with 16 people selected from the hospital's staff. Initial projects targeted outpatient CT scan cycle time, wound center turnaround time, emergency department cycle time from the patient's experience, wound center accounts receivable billing, operating room turnaround time and MRI cycle time. 
To a certain degree, the improvement initiative at Doctors Hospital was a test case for Hospital Corporation of America, the hospital's parent organization. So far, the hospital's leadership team has been pleased with the progress and achievements. 
"Much of the excitement generated during our Six Sigma experience has actually come not only from the accomplishments of the teams, but also from the experience of getting together and attacking opportunities together," Shayne George, president and CEO at Doctors Hospital, said. "We have been able to gain a great deal of value during the journey, as well as the destination." 
Linking Six Sigma with Strategic Plans
Doctors Hospital creates a strategic plan every year, and for 2004, driving Six Sigma and achieving culture change were major themes within the plan. The hospital concentrated on establishing a clear communication plan to keep everyone informed, making sure people received training and instilling the process as the way they would work going forward. 
Six Sigma has been viewed as supporting the organization's strategic plan in several ways: 
Human resources – The project-based training helped to drive a specific strategy listed under human resources retention and productivity. 
Efficiency and growth – At the division level, the hospital has an outpatient imaging and surgery taskforce focused on driving efficiency and strategic growth. One objective is to effectively compete against freestanding imaging centers by improving the customer's experience. Projects in CT and MRI specifically addressed cycle time, aimed at reducing lengthy waits, which are a major source of dissatisfaction for patients. Another objective was to increase capacity in the operating room by striving for turnaround times found in ambulatory surgery centers.
Emergency department performance – Another strategy targeted the improvement of emergency room performance metrics, including throughput time. 
Patient satisfaction – The hospital measures customer satisfaction each quarter using an independent survey company. In the outpatient test and treatment areas, one of the strongest drivers of satisfaction is wait time. The team knew that reducing cycle time with the CT, MRI and wound center projects would help improve satisfaction by shortening the wait time.
Teamwork and Solutions
Beyond specific projects and measurable results in key areas, an important byproduct of this effort has been greater proficiency, collaboration and communication among the team. Challenges that face the staff on a daily basis are being addressed through a common set of tools, and the approach is resonating well within the organization. 
Employees who went through Green Belt training said they felt as if they had received a "master's" level education. They appreciated the investment leadership had made in promoting the initiative, providing the training and recognizing their achievements.
All project teams, especially within perioperative services, received additional support as they went through each phase of their projects. Team members from various departments provided input and participated in Work-out sessions. They contributed suggestions in areas that might be considered outside their usual scope of work. 
Work-out sessions, with their clear structure and focus on grassroots problem-solving, have changed the employee reactions to meetings at Doctors Hospital. A common employee complaint had been the seemingly endless meetings that did not create consensus or resolve the issues under discussion. People are beginning to use Work-out tools in other meetings to make the meetings more focused and productive. In one session, a team was able to scope the vision, develop a toolkit and create a who-what-when plan with specific assignments – all accomplished within one hour. As more employees go through the training and gain experience applying the tools, this approach is becoming ingrained as a common framework for problem-solving. People now feel they are better equipped to solve problems and manage change.
Making the program work also depends on determining the right level of involvement for clinicians, and making the exchange of information as efficient as possible. One of the physicians participating in the process commented that this was the first time he had been really excited about an improvement project because he could actually see data-driven progress. Six Sigma is an objective and scientific process with a natural appeal for physicians. 
Tangible and Intangible Results
Improving processes and operating as efficiently as possible in every facet of patient care is crucial for ensuring quality, managing the bottom line and raising patient and staff satisfaction. The data-driven approach also is helping the hospital to meet its compliance obligations.
With the Joint Commission on Accreditation of Healthcare Organizations (JCAHO) survey process, healthcare providers have to be able to demonstrate that they are actually improving their performance and helping the patient. This type of rigorous, evidence-based approach is giving the organization the confidence to know it is doing the right things. 
All projects from the first wave are now in the Control phase. The leadership team is continuing to fine-tune processes and monitor progress, but its efforts have already paid off and delivered measurable benefits to the organization.
Potential Increase in Departmental Earnings by Project

Project

Process
Improvement

Potential Increase
in Dept. Earnings

Operating Room:
Reducing Turnaround Time
Capacity increased by 80 cases/month by reducing TAT from 39 minutes to 25 minutes.

8%

MRI:
Reducing Time from Patient to Patient
Capacity increased by 22 cases/month by reducing time from 52 minutes to 45 minutes. No show reduction from 17% to 10%.

3%

Reducing Unscanned Supplies
Increase in number of items scanned; improved charge capture, and decreased losses for materials used.

.5%

OP CT:
Reducing Cycle Time
Capacity increased by 100 cases/month by reducing cycle time from 59 minutes to 38 minutes.

8%

ER:
Reducing Cycle Time
Capacity increased by 254 cases/month by reducing cycle time from 135 minutes to 120 minutes. Increase in downstream ICU and med/surg patients for increase in number of ED patients (6 cases/month in ICU and 16 cases/month med/surg).

10%

Unbilled:
Reducing Time from Patient to Coding
Reduced time to code records from 13 days to 5 days. Total out-patient unbilled amount is lowest since 2003.

 

Wound Center:
Reducing Cycle Time
Finishing implementation of improvements and remeasuring.

Yet to Be Determined
In the wound center, the hospital was able to reduce turnaround time for patient visit to coding of the medical record from 13 days to just five. The improvements in cycle time for outpatient CT scans provided the capacity for an additional 100 scans each month. A Black Belt team working in MRI reduced cycle time from 52 to 45 minutes, freeing capacity for 22 additional patients per month. With reduced cycle time in the emergency department, capacity was increased by approximately 250 more patients per month. Although the project team met its goal in this area, the hospital would like to see the numbers improve even more.
A problem in the hospital's operating room that had lingered for a long time was room turnaround time. By applying the right tools and getting the right people into a one-day Work-Out session, the team was able to create consensus and develop a viable solution. Room turnaround time was reduced from 39 to 25 minutes, adding capacity to perform 80 additional surgeries each month.
Keeping the Momentum Growing
With the results that have been achieved so far, momentum has begun to build. Ideas for new projects are constantly rolling in. Four of the initial Green Belt liaisons are coordinating all projects during the second phase of the initiative. The hospital has integrated the entire process into the performance improvement committee. All projects – including Work-out sessions and larger Green Belt projects – now report to this committee. The group's members comprise a major portion of the organization's JCAHO survey process. The level of information the hospital is tracking and the results it is able to demonstrate assist in reporting progress to the board of trustees and medical committees.
As requests increase, the improvement committee will continually prioritize projects, with a particular focus on increasing patient safety, clinical quality and patient satisfaction. The leadership team is putting a process in place to streamline how people make improvement suggestions.
To familiarize new employees with the purpose and basics of Six Sigma, a short elevator speech on the methodology has been created. "During orientation, new employees learn that Six Sigma is a highly structured process that we began using in 2004 to evaluate and improve the way we work," said John Doriot, a Green Belt who also teaches customer service training at the hospital. "An important part of our service excellence culture is to make decisions based on data rather than opinions. We need help from all employees to identify changes that need to be made, and to support and sustain change," Being able to clearly explain the purpose of the process helps to build acceptance and encourage participation. 
For 2005, Doctor's Hospital focused on maintaining the momentum and using the training to impact other key areas in the organization. With a large influx of new physicians, the hospital is streamlining existing processes to accommodate extra procedures and volume. It also is continuing to use Six Sigma as a way to create greater efficiencies in perioperative services. 
Hard work and dedication from the entire team, along with ongoing leadership commitment, have been key factors in making this initiative a success. Beyond specific process improvements, one of the most important benefits of this initiative has been the ability to furnish people with proven new tools and techniques to solve everyday problems.
The approach is creating a common foundation for leading change within the organization. Instead of simply making assumptions about underlying issues, teams are gathering, analyzing and verifying data to make an educated decision. Then they put in place solutions that can be sustained.