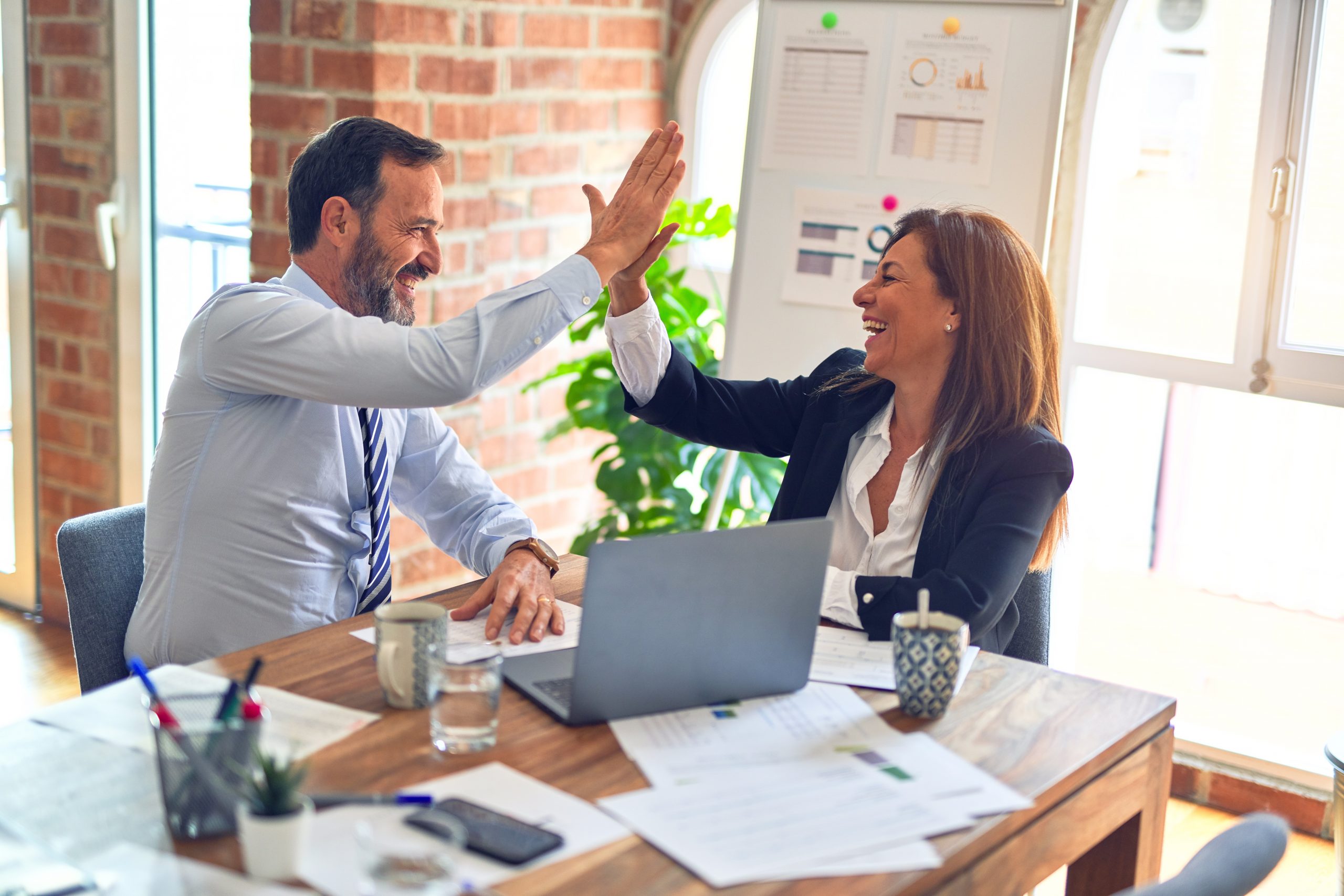 Imagine you run a manufacturing business and a surprise government labor inspector hands more than 21 citations for serious worker safety (OHSA) violations. Add to this an order that gives you only six months to show 100 percent compliance or face shutdown. This true story explains the elements that took this company from near collapse to best-of-class performance. There was precious little time for boardroom contemplation, strategising and executive retreats. Implementation and results were the only words that mattered! Judiciously selected management methods had to be woven together quickly to produce both short and long term results.
Working conditions and poor safety records are usually coupled with weak performance in other areas. In this case; not only did the company have poor employee morale, but they also had performance in the bottom quartile relative to similar organizations with respect to:
Production cost
Quality
Environmental compliance
Worker injuries
Add to this the fact that many customers of this enterprise were automotive Tier 1 suppliers and they had already been short-shipped numerous times. There were many hungry competitors that could fill the void; especially as excess capacity existed in the market and price-cutting abounded.
A wholesale change was desperately required and a new senior manager was appointed. Not wanting a band-aid approach, he knew that he needed to enlist the brains….and more importantly, the hearts of his new team. Although occupational health and safety laws were clearly violated, this disruptive event was the catalyst to address other underlying problems such as communication, alignment, teamwork, productivity, customer focus, training and competitiveness. The manager also wanted to induce change in a way that meant there was a new way of working…..motivated employees that came in to work each day with a mindset to improve their processes, gain new skills and share their knowledge.
The first course of action was for management to purge out its old ways (and some senior managers) and simplify the expectations for all employees as an immutable foundation for the tough path forward. To keep it simple, meant it was easy to remember and articulate. All employees were expected to "Live the Values & Deliver Results." The respect for both personal dignity and safety were two of the fundamental values that were non-negotiable. Managers took every opportunity to repeat this message: one-on-one with employees, midnight shift meetings or larger sessions.
The following table shows the key processes used. Brief descriptions of some of the systems and the associated metrics are presented later in the article.
The Approach
Given the dire situation, a change management process was clearly required. A haphazard attack on the many issues would have probably exacerbated the problem. John P. Kotter's eight-stage process of creating change was used as the guide to induce the reinvention of the team. The first stage of establishing a sense of urgency was already in place due to the threat of closure. The stages are:
Establishing a sense of urgency
Creating the guiding coalition
Developing a strategy and vision
Communicating the change vision
Empowering broad-based action
Generating short-term wins
Consolidating gains and producing more change
Anchoring new approaches in the culture
In addition to the change management process, an investment in critical thinking skills was absolutely required to give the team uniform tools to make efficient use of information; especially in the area of root cause analysis and rational decision making. Previous investigations, if done; were often shallow and dealt with fire-fighting tactics as opposed to true root cause analysis based on scientific process with validated findings. Therefore, all managers, supervisors and quality control staff were enrolled in a systematic course on problem solving and decision making given by Kepner-Tregoe.
With the above change process as the overall guide and enlightened critical thinking skills entrenched, listed below are the other key components to the successful real-world transformation that saved the company.
Safety Excellence: The organization had strong safety specialists that were already in the company – but who were greatly underutilized. They very quickly took charge of the legislated safety requirements and became true internal consultants who provided training and health and safety knowledge for the production team. The commitment of the whole leadership team to safety became abundantly clear as safety excellence was discussed at every business meeting and during everyone's performance appraisal.
A process based of systematically observing work behaviors, charting the data gathered, involving employees in collecting the data and problem solving and providing feedback was the foundation for the behavior-based Job Safety Analysis. Thorough safety procedures were developed by the production operators with the strong support of the safety specialists. One of the first comprehensive processes was to complete a formal Risk Analysis of the unit operations based on the HAZOP process. HAZOP is a systematic and powerful process engineering tool used to identify hazardous deviations from an original or existing intent. Participants in these exercises typically included a seasoned production employee, a safety specialist, a professional engineer and an employee at an arm's length to ensure objectivity. Further risk analyses were conducted whenever a significant change occurred – such as new equipment, equipment modification or new chemical agent.
As a result of these and other efforts listed below, lost time accidents dropped dramatically and reached two million man-hours without a lost time event. In other terms, there were no accidents for over 7 years (see Figure 2). Awards and citations were received from all levels of government. Most rewarding was the request from the government to act as a mentor to poorer performing companies; a huge change for a company that had received 21 orders and one of the worst accident ratings in its peer group.
Cost Reduction: The production cost of the site was one of the highest in the peer group of similar global units. Obviously, there were inefficiencies in every area: high labor input, bloated inventories, slow changeovers, unacceptable off-spec production, excessive overhead and long lead times. The new manager did not want to shoot from the hip on bits and pieces of the operation in Kaizen shotgun frenzy. Rather, he wanted to create a sustainable and agile operation and thus chose to follow the principles of Lean manufacturing. Here are some of the highlights:
Structure: The organizational structure was flattened and all employees were given the authority to make decisions at anytime provided they consulted with their immediate coworkers and stayed within three boundaries. These boundaries (or risk guidelines) pertained to personal injury, environmental impact and financial impact of the decision. Decisions with sizable impact were subjected to the more thorough decision making process based on the Kepner-Tregoe technique.
Knowledge Sharing: Systems were put in place which allowed the sharing of information regarding defects, tests, investigations, equipment malfunctions, customer feedback and other essential experiences. A key measure to improve the efficiency of a four-crew rotation was this open and efficient transfer of knowledge. This was done in a variety of methods which included concise learning from accident investigations, quality issues, equipment troubleshooting, new product introduction, etc. Most of the newly gained knowledge was stored electronically in a shared file and reviewed by all team members. This incremental approach to knowledge sharing became a powerful tool as it formed the basis for future training, new product development and improved equipment reliability. Over the course of the first year of the journey, the production unit went from fighting fires to obtaining the know-how of why things happened. But the real power came at the next stage, from the scientifically based "know-why"! Once a team knows why things work, the potential of what can be achieved is spectacular.
Customer Focus: The needs of the customer and the relevancy to future progress were addressed by training operators on how the products were used by different customers. Supporting this were customer events that put the manufacturing team in direct contact with customers. These customer interactions were carefully planned during quality audits, new product introductions, customer complaints or client visits. Members of the sales staff were also encouraged to visit the production area at any time and explain the needs of the customers in a direct communicative style.
Operating Capability: Strength in problem solving, hypothesis development and testing were all encouraged. For example, changeovers between products meant shutdowns of between 6 and 48 hours. Within a year, changeover times were cut by 70 percent. In year one, there were only six products but after four years, there were more than 40 products, and there was less absolute changeover time in a given year than there was originally. This amazing improvement was achieved by production operators working with quality control technicians and maintenance staff who questioned old paradigms and attacked the former lack of agility with fervor. They created smart tools such as custom rigs, tool boards and online QC to permit efficient turnarounds.
Evolutionary Operation (EVOP): All production plants have three outputs: saleable product, off-spec product and information. This plant stored its daily log sheet of operating settings in a filing cabinet and nothing was really done with the data except for investigating customer complaints. Since the process had at least 10 adjustable parameters, how was one to know if the process was running anywhere near optimal? Through the use of a statistical approach known as EVOP, data was entered into a process which had a powerful statistical base coupled with EVOP know-how from a consultant and the process knowledge from senior operators. The net effect was to make tiny incremental daily changes to the parameters in a controlled fashion that ensured quality did not suffer while seeking the optimal process conditions. With this powerful tool, the line speed of the largest volume product increased by more than 15 percent. Using this tool repetitively, as raw materials changed or for new products, the overall productivity of the plant continued to increase year over year. Not only did this improve unit cost in the early years but it gave the plant an extra 25 percent capacity, saving a substantial capital investment for expansion in later years.
With the combined effect of cost containment and a continuous zeal for improvement, unit production costs dropped 43 percent over the course of five years! It is vitally important to note that from a compensation perspective, the cost reduction was not done by slashing hourly rates, but rather by paying for performance which meant above average raises for hourly rates and handsome annual bonuses.
Communication: The Achilles heel to most companies is the ability to take strategy from a well articulated document to the real world of action. To ensure that all the programs were bundled together with synchronicity, the vehicle chosen was a carefully structured balanced scorecard.
Traditional "lagging" targets such as cost and volume were measured, but so were leading indicators such as training completion and other personal development actions. The Scorecard was updated monthly and posted throughout the building – and every employee could understand how their individual input was affecting the corporate results. Every three months, all employees were able to attend meetings where current scorecard results where reviewed, what obstacles laid ahead and what needed to be done to achieve the business strategy.
Two-way communication was encouraged at any time without the typical hierarchical barriers. All managers had frequent, attentive, concerned and truthful (FACT) discussions in any forum they saw fit for the circumstance. Consistency in purpose and personal accountability were essential for credibility.
Quality: At first, the notion of implementing Six Sigma was construed as a means to improve quality beyond the ISO 9000 standard. But it was soon learned that it is a system of management to build top performance, put the customer first and achieve sustainable business leadership. By concentrating on the fundamentals of Define, Measure, Analyze, Improve, Control (DMAIC), on-spec quality rates went from 88 percent to 99.5 percent. For those familiar with Six Sigma, this translates from 2.7 sigma to above 4 sigma. The same principles used for root-cause analysis for personal accidents were also applied to whenever unacceptable product was produced. One variation to the approach to project selection/ prioritization was the use economic value added rather then the traditional net present value. This was done to ensure the net worth of the organization was increasing rather than just the project return.
Environmental Performance: The principles of ISO14001 were adopted once the first six months of turmoil had settled. It was introduced in a stepwise fashion to ensure the organization was not overwhelmed. Evidence of progress was seen in the hazardous waste (RCRA) output. We were able to drop to a quarter of the original amount which meant a corresponding improvement in production yields. An example of change in perspective was the identification of each waste stream with its own SKU number and tracking all movement within the ERP system. This simple action gave a whole new meaning to waste – handling it like a raw material or finished product.
Raw materials transformed into useful product rather than waste is certainly a simple formula for success – benefiting both the planet and the bottom-line.
Summary
The net result of these efforts is quite dramatic and demonstrates sustainable performance. The fact that all key production metrics improved year over year for more than five years showed that these efforts were not the proverbial flash in the pan. Rather, the evidence is strongly convincing that a cultural shift in perspective had occurred and the organization had evolved to a high performance team.
The foundation for long-term success is aligning the entire team to clearly developed business objectives.
How it is done is through the implementation of key processes to ensure everything fits together.
The key to sustaining this type of transformation is leadership, not only at the helm of the organization; but at all positions in the company.
This type of cultural shift benefits the company in the ability to adapt quickly to competitive forces and for the individual employee who is able to continuously learn, ask the right questions and seek successful solutions.
References
Kotter, John. "Why Transformation Efforts Fail," Harvard Business Review, March-April 1995.
Kepner-Tregoe. "Problem Solving & Decision Making (PSDM) Program," Princeton, NJ.
Glendon, Ian & McKenna, Eugene. Human Safety and Risk Management, Chapman and Hall, 1995.
Nolan, Dennis. Application of HAZOP and What-If Safety Reviews, Noyes Publication, 1994.
Lapre, Michael & Van Wassenhove, Luc. "Learning Across Lines: The Secret to More Efficient Factories," Harvard Business Review, October 2002.
Kaplan, Robert & Norton, David. The Balanced Scorecard, Harvard Business School Press, 1996.