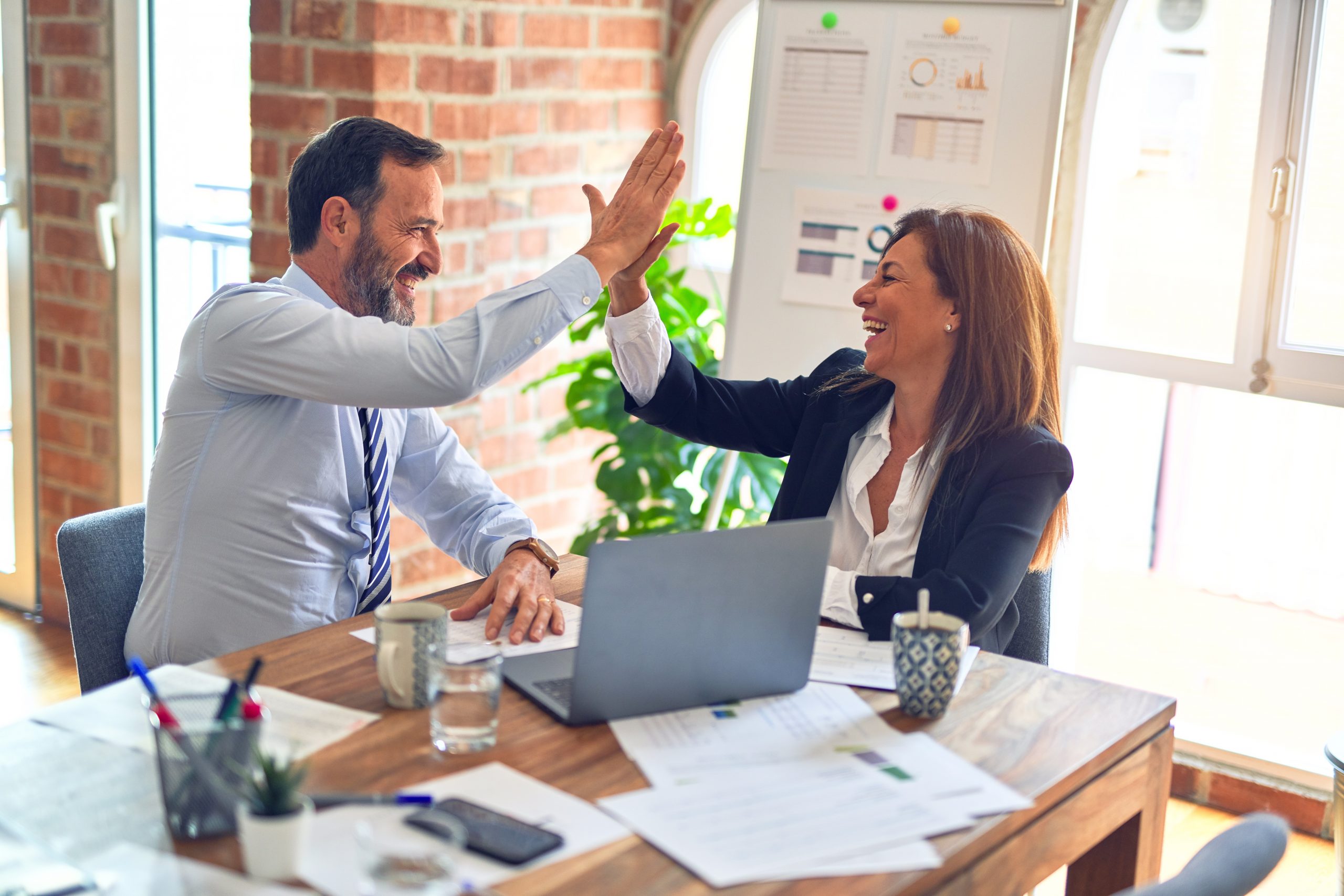 The ability to manage and lead organizational change is in itself a competitive advantage. While companies often have the resources to execute individual improvement projects, the limiting factor in many change efforts is having enough talent to replicate, sustain and expand change efforts once they have been successfully piloted. Companies can leverage existing investments in Six Sigma, Lean or similar initiatives by developing the critical number of change leaders able to support a broad range of change efforts.
Objectives of the Change Leadership Program
A change leadership program that helps prepare Black Belts and Master Black Belts for managing change initiatives within a company must have the following objectives:
Develop leadership talent and capacity for organizational change efforts.
Accelerate organizational learning.
Provide a vehicle for results replication – from pilots to "the way we do business."
Encourage cross-cultural / cross-business/cross-functional learning.
To maximize relevance and impact, such a program should be rooted in what has been proven to work within the organization's existing culture. In order to create a change leadership program, the following steps are suggested:
Designing the curriculum
Identifying successful change projects
Preparing the "living case studies"
Selecting the participants
Selecting concrete projects
Conducting the change leadership program
Initiating change projects
Analyzing the results
Starting the next round
Individual elements of this implementation plan can be described in more detail.
Develop the Curriculum
The modern business environment requires skilled and experienced people that can implement change in a variety of functional settings. Successful leaders are able to apply appropriate approaches to business opportunities and challenges. Employees chosen to participate in a change leadership effort are trained in a variety of tools and approaches on how to manage change to develop universal competencies for leading change.
Every organization must develop its individual approach for managing change. A one-size-fits-all approach does not work when managing change. Especially in large and diversified companies, the challenges that individual businesses face are extremely different. For some, time might be the limiting factor; others may struggle with process or quality issues. It could, for example, be meaningful for a marketing organization to apply quality to the sales process while operations should address cycle time or planning issues. Therefore the change leadership concept can be customized to the specific organizational requirements. Instead of giving everybody the same treatment, the participants can select the elements they need to get the job done.
The senior leadership team has to determine where learning and change is needed most. Using the generic list of modules as a reference, this selection process shapes the program and customizes it to the specific business situation. Since participants obviously do not start their learning from scratch, these modules must be matched against their existing competencies.
List of competency modules:
Team Building

Facilitating teams
Training and leading results-oriented teams
Leading cross-cultural teams

Project Management

Managing projects
Scoping breakthrough projects
Selecting and managing consultants

Leadership

Developing a shared vision
Developing a leadership agenda
Designing a change management architecture
Mapping competencies
Designing organization structures
Utilizing information technology

Process

Redesigning business processes
Using structured problem-solving
Reducing cycle time
Implementing supply chains
Reducing administrative work
Creating shared services

Customer

Selling value to customers
Identifying drivers of customer loyalty

Culture

Changing organizational culture
Migrating to continuous improvement
Managing the politics of change
Identify Successful Change Projects as Living Case Studies
How can a company ensure that such a program meets its specific change needs and enables change leaders to operate successfully within their unique environment? The basic philosophy of the change leadership program is that people learn best by doing from real life experiences. For that reason change leadership focuses on learning from living case studies, the organization's success stories. These real life case studies should include all the specifics of real organizational life that a text book or seminar cannot offer: politics, networks, leadership style, corporate culture, etc.
Reflecting on past projects is a practical alternative to complex and not yet tested concepts and abstract ideas. Using the knowledge created in the past and preparing the lessons learned as a basis of learning for the next round of projects can help to generate a pyramid scheme and an avalanche of projects. It also establishes a mentoring relationship between those who have already led a change project and those who have not.
Selecting the Participants
In addition to the contents and the design elements of the change leadership program the success of this concept depends on the caliber of the participants; therefore the main target group is the high potentials within an organization. The selection criteria include tolerance for ambiguity, ability to engender trust, being political savvy, an aptitude for teaching and delight in the success of others. These are interpersonal skills that a change leader has to have in order to succeed.
Though Black Belt and Master Black Belts usually belong to this high potential category, not every Belt might be suitable or willing to join the program. With the right interpersonal skills and attitude, the change leadership program provides the conceptual framework and learning experiences needed to expand an organization's competence to lead change successfully.
Selecting and Initiating Concrete Projects
Experience shows, that a sustainable change in the development of new attitudes and behaviors through training is only achieved if the learning can be applied to the job. Therefore the participants should enter the program with a specific change initiative they will lead and manage. The focus should be as concrete as possible, focusing on real business problems instead on abstractions as for example culture. Over time, an organization will create a portfolio of change projects that are tailored to the specific function or business unit where you have a need to change.
Measurable results are another necessary ingredient for any successful change project. Especially in organizations that have already a track record of never reaching the implementation phase. Even more important, these results must be sustained and replicable. Results are extremely important to obtain buy from employees and management. Success attracts people, and learning new behaviors is most likely to be learned from a successful model.
Analyze the Results and Start a New Round
Change leadership projects that have been successful can be used as case studies in the next round of program. Evaluating and preparing these projects for being used as living case studies forms the base for the next wave of projects. This mechanism helps to realize the inherent potential for exponential change.
Developing change leadership capabilities from within the organization can lead to the creation of a virtuous circle, where a small number of successful projects triggers a much larger number of consecutive projects. These projects help further to test and reframe the best possible answer to problems within the context of an organizational culture.
Summary: A Small Incremental Investment
A change leadership program, as outlined, leverages what has worked in the organization and individualizes learning and development based on the needs of the individual, with the overall objective to create a stable of change leaders capable of responding to a broad range of change issues. For those organizations already deploying Six Sigma or Lean, the incremental investment needed to broaden their Belts' skill sets is negligible when considering the benefits of now being able to address a broad range of business needs.