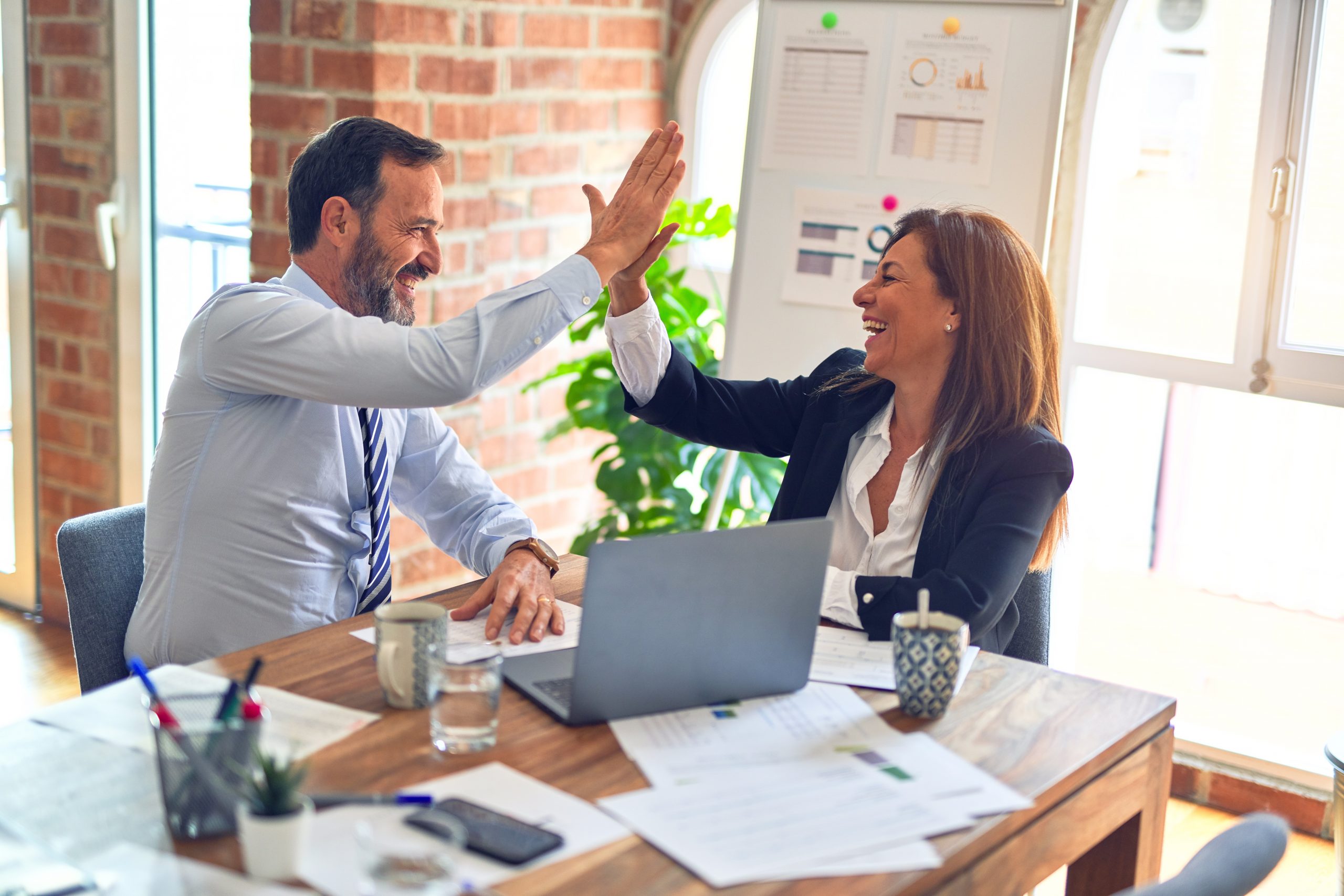 Human resource (HR) professionals who have a background or education in basic project management have a clear advantage. Being well versed in an improvement methodology, such as Six Sigma, is even a bigger plus. An HR professional who is able to present a business case with a compelling return on investment will be respected. Having a true handle on cost/time estimates, analytical thinking process and fact-based strategies will open doors.
Understanding and using statistics to convey thoughts raises the bar on necessary conversations such as:
Legal compliance related to human resources management
Developing a recruiting and retention strategy
Performance management
Job design
Knowledge management
Human resource information systems
Strategic, Operational and Administrative
The role of the HR professional is typically divided into three main categories – strategic, operational and administrative. In today's world an HR professional is expected to act with confidence in all three categories. Six Sigma methodologies provide a framework for confidently capturing and presenting information in all three areas.
There are many other ways HR professionals may benefits from using Six Sigma concepts. First, Six Sigma methodology provides a solid path to implementing new projects. Second, learning to use the statistical information promoted in Six Sigma, allows the HR professional to make better, more informed decisions. Third, studying Six Sigma principles provides for better communication with project managers, technical staff, and executive management.
HR professionals who also are responsible for health and safety issues will see a benefit to applying Six Sigma methodology to high risk environments. Six Sigma forces the practitioner to study the existing system. This may lead to identifying potential dangers. Whereas many safety programs focus only on satisfying lengthy compliance agendas, they do not position employees to think about future impact or identify future risk issues.
Contributing to Metric Design
One area the HR professional can be a strong contributor in is designing metrics. It is important to distinguish which metrics are truly adding value to the organization. Measuring for measurement's sake is time consuming and contributes to waste. To determine which metric should be used it is imperative to understand both the strategic initiatives of the department as well as the organization. Being familiar with the strategic initiatives, is key to many HR processes such as performance reviews, job descriptions and employee orientation. Six Sigma models all depend on proper measurement systems and the HR professional may have already compiled useful data that can be used in these metrics.
Internal benchmarking is an area that many HR professionals understand. Internal benchmarking involves the process of comparing a specific operation within the organization to another operation. Although the two operations do not need to be exact they need to be similar. This process knowledge is very useful to the Six Sigma project team. Identifying critical-to-quality factors (CTQs) is not vastly different than identifying items that are critical to employee satisfaction. Another a popular Six Sigma model, SIPOC, where the Supplier, Inputs, Process, Output and Customer is defined is not a great stretch for the HR professional. In the recruiting process it is important to identify each of these areas to implement a successful program.
HR professional also are astute at documenting best practices. This is another area where understanding the process is as important as understanding the subject matter. It is not unusual even in a structured Six Sigma project for internal best practices to remain unidentified. This is usually because methods for communicating best practices do not exist. To be successful organizations must implement a process that promotes and rewards the sharing of ideas. This process may already exist in the HR department.
Scorecards: Another Way to Be Involved
Scorecards may be an area that the HR professional has experience designing. Scorecards are an accepted way to keep track of business success. A successful business scorecard would promote a balance between long- and short-term goals, between financial and non-financial measures, as well as between internal and external perspectives. Implementation of a scorecard system requires translating the vision into operational or financial goals. Although the HR professional may not have experience enterprise wide, most are skilled at doing this type of measurement for their own departments. This experience benefits projects that use a scorecard system because there must be a commitment to a vision, a process and a communication plan to share with employees. Capitalizing on the HR professional's abilities in this area a wise decision. The same competencies that allow a project manager to improve the quality and bottom line results may backfire without the necessary people skills.
At first, it may be difficult for an HR professional to get the training necessary to be successful. There may not be budget or a desire to formally educate administrative support staff. However, if the HR professional is part of a Six Sigma organization, solid experience can be gained by offering to do projects that capitalize on HR expertise.
Building Six Sigma Competency Model
Offering to build a Six Sigma competency model, for example, will not only serve to identify candidates with the right mix of technical and leadership skills, it will allow the HR professional to work closely with the project team.
Other areas that are a natural fit for an HR professional trying to gain Six Sigma experience include developing Six Sigma retention strategies and creating job descriptions. Developing a rewards and recognition program, although promoted in Six Sigma, rarely has a serious process owner. It is important that the HR professional seek out opportunities to become involved. A proactive approach will be noticed and appreciated. Although Six Sigma does require formal education and training, any hands-on experience will make the concepts easier to digest.
HR professionals also have the opportunity to use skills such as change management and leadership development. Acting as a resource and/or coach for Black Belts who encounter team-related problems will quickly build credibility. Sometimes the HR professional is positioned better to function as a liaison with Sponsors, leaders and Champions than the project manager.
Helping Manage the Changes
Introducing Six Sigma into an organization is a major change that will have a profound effect on a broad group of stakeholders. Managers and employees at many levels of the organization will be asked to engage in new behaviors. Those leading other initiatives may see Six Sigma as a source of competition for resources, executive attention and organizational power. There may be confusion over how Six Sigma fits with the large number of ongoing organizational programs such as CMMI or ISO. Improvement does not happen without out a plan. Most executives will state that people are their most important resource. It makes sense that quality initiatives and continuous improvement programs should be adopted and applied to the HR department.
The HR professional can help determine which functions to measure and which metrics to be used. The can provide education on applying realistic benchmarking and in compiling a workable scorecard. The HR professional can help reduce uncertainty and anxiety surrounding Six Sigma and be a valuable resource to the Six Sigma team.
HR professionals who are interested in studying and utilizing Six Sigma methodology are an asset to any company. They have the ability to improve processes in their own department, serve as a role model and assist in larger company projects.