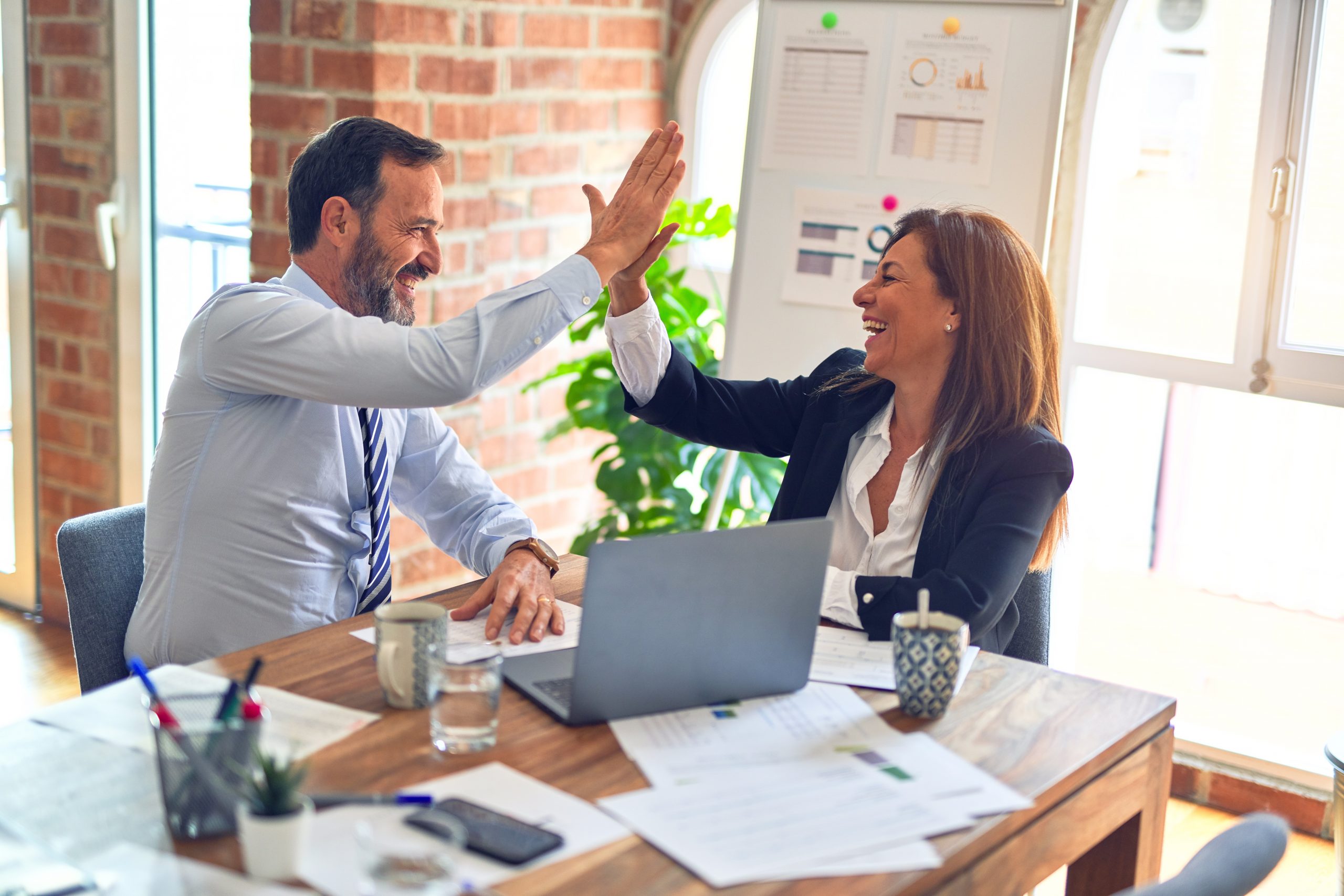 The general concept of developing relationships with customers is certainly not strange to the business world. However, leveraging tailored digital solutions to take this concept to the next level in practice is relatively new. Modern CRM leverages digital infrastructure and tools to improve how businesses interact with people.
Overview: What is customer relationship management?
CRM solutions are specific software tools that are often utilized on a contract or long-term basis through a service provider. Some larger companies develop and implement their own tools for this process, but most businesses use a third-party software as a service (SaaS) solution. The term customer relationship management applies to any combination of programs and processes that offer the opportunity for continuous improvement in the field of consumer relations.
3 benefits of CRM
Modern problems require modern solutions. CRM is a way for companies to address the rising expectation of personal and immediate service among their consumer base.
1. Seamless customer service
One of the primary features of any CRM software is to create a single, unified interface for managing client communications. This means that any employee serving a customer can access a complete record of their previous interactions, purchases and problems. This single benefit can yield massive improvements in client experience.
2. Consistent communications
Alongside more responsive and helpful customer service, a good CRM solution also improves brand consistency in direct communication. Logging, reviewing and comparing interactions with the same individuals allows companies to align consumer expectations and communications with results.
3. Easier training and onboarding
The initial challenge of adopting a CRM can scare businesses away from an extremely valuable tool. After the initial culture shock of switching to a new solution, companies will have an easier time onboarding and training new employees to deliver consistent customer service.
Why is customer relationship management important to understand?
CRM is just a tool, which means you need to know how to use it if you are serious about getting strong results.
Serving versus controlling
Successful businesses serve their customers by addressing a real need with an effective and desirable solution. Unfortunately, the difference between serving and controlling can be very thin. It's important to recognize when you are providing a value-adding service for people versus when you are trying to drive them towards something they don't really want.
Not all CRM tools are the same
There are all shapes and sizes of CRM tools out there, which can make picking the right software a real challenge. Aside from the usual vetting process of comparing prices and service offerings, companies should take the time to avail themselves of trial periods and consult with experts to find a good solution. Many CRM providers are really managed service providers, so you need to find one that has the right values and methods to match your needs.
It's not magic
CRM is one of the most transformative and powerful business development tools out there right now, but that doesn't mean it's going to save a failing company. Like any other management process, what you put in directly impacts what you get out. Adopting CRM is only part of the internal cultural shift required to truly pivot to a more customer-oriented approach.
An industry example of CRM
A relatively small and local HVAC service provider has recently experienced major growth and has significantly expanded its physical locations and overall market share. Unfortunately, the exponential growth in customers has made it difficult for senior staff members to handle direct customer interactions.
This need compelled the company to hire customer service staff to handle questions, offer quotes and deal with problems. However, a growing number of customer complaints about falling customer service quality has sparked concern.
After some research and consultation, the company decides to embrace a digital CRM solution. Any work computer and user with access to the software license can now bring up all of the information the company has about a client on a moment's notice. This means employees can easily check a person's previous service history, past interactions with other representatives and other key information to provide faster and more accurate interaction.
3 best practices when thinking about customer relationship management
Customer relationship management should be used with a formal set of best practices followed by everyone who uses the tool.
1. Give it a try
Take advantage of any demonstrations, trials and limited offers available on appropriate CRM solutions. There is a lot you can learn about your needs, goals and expectations with even a few weeks of testing.
2. Human contact still matters
Automation is a prominent feature in most CRM, but that doesn't mean it should replace real human connections. Many customers benefit and prefer to dialogue with other people rather than machines. Businesses need to be careful about distancing their customers with their CRM tool.
3. Never stop training
Don't think of CRM as something you learn once and master. These solutions are often evolving on a consistent basis to keep up with the changing demands of the marketplace. Embrace a constant learner attitude when it comes to SaaS.
Frequently Asked Questions (FAQ) about CRM
What is contact management?
Contact management is a branch of consumer relations that deals with how communication between the company and customers is initiated. It is one of many factors incorporated into a comprehensive CRM tool.
How do you purchase a CRM service?
Investing in CRM isn't usually as simple as just buying a software license, although it can be in some cases. Most of the best tools are updated and improved on an ongoing basis, which means they function more like a subscription or managed service. Typically, companies develop long-term relationships with a CRM provider.
What does a company need to use a CRM?
The answer really depends on what kind of CRM toll your company wants to use. However, any company that has the capital and IT infrastructure to handle the software can use it.
CRM for personal and professional service
Ultimately, the whole purpose of CRM is to make interactions with customers more personal, more professional and more effective all at the same time. These tools primarily function as a way to organize information and create a stable digital environment where it can be put to good use.