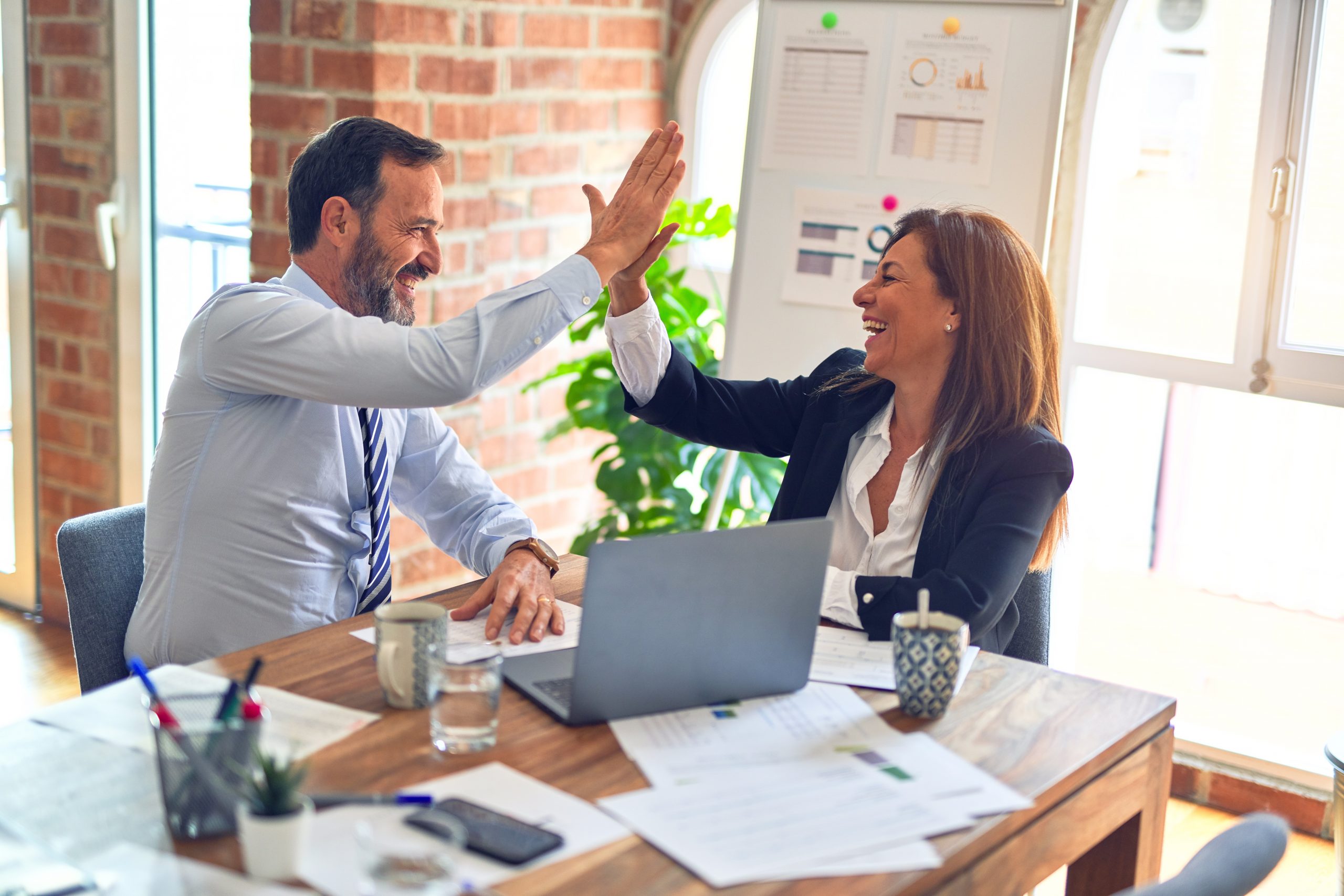 Almost all Quality professionals have heard of the benefits of Six Sigma Quality. How can it be ignored? Companies like GE, Motorola, and AlliedSignal have already saved billions of dollars with their Six Sigma Quality initiatives. According to Jack Welch, GE CEO, "the financial rationale for embarking on this quality journey is clear." But are the results of a Six Sigma implementation as clear for small companies?
The Requirements of Six Sigma
Let's first start with a short list of requirements for successfully implementing Six Sigma quality in any organization. Then we'll discuss the requirement differences in relation to large and small companies.
While many other requirements are applicable, I personally believe that these are the most important:
Management Team Buy-in and Support
Education and Training
Resource Committment
Link to Compensation
Management Team Buy-in and Support
If your executive team is not fully supportive and proactive in establishing your Six Sigma Quality initiative, you will be wasting everyone's time. As with any successful initiative implementation, everyone's actions need to be tied to the initiative.
A useful exercise in determining buy-in is to list out all the individuals of the management team on a piece of paper. Then assign a positive, neutral or negative to each person signifying what you believe to be their support for the initiative. Your job, before beginning the implementation, is to move every single person to at least a neutral position, if not positive. Education can help with this goal.
Education and Training
Many educational programs currently exist; most provided by consulting companies. A list of the most reputable consultants can be found in the Six Sigma Consultants category of the iSixSigma directory.
What training is necessary? Well, it depends on who is getting trained. Here's a snapshot table identifying the major groups of individuals, the suggested training agenda, approximate cost and duration of the training.
Training Your Business or Organization

Group
MajorTopics
Approximate Cost Per Person
Duration
Management Team and Champions
* Six Sigma Overview
* Benefits and Case Studies
* How To Implement Six Sigma
* Tools and Resources
$1,000 – $2,500
1-5 days
Selected Six Sigma Leaders (Black Belts and Master Black Belts)
* Six Sigma Overview
* Six Sigma Methodology and Tools
* Statistics Training
* Computer Application Training
* ProjectSelection and Execution
$12,000 – $50,000
4 weeks delivered over a period of 2-6 months
All Employees
* Six Sigma Overview
* Benefits
* What To Expect Going Forward
* Simple Case Study and Exercise
Variable, depending on if taught in-house or if consultant (approximately $2,000 per day plus expenses) is used
0.5-1 day
Resource Commitment
As discussed above, Black Belts (BBs) and/or Master Black Belts (MBBs) need to be identified and trained. But more importantly, they need to be assigned to your Six Sigma efforts almost 100 percent; 50 percent application yields less than a 50 percent result. In addition to BBs and MBBs, you should be ready to assign 5-15 percent of key employees' time to specific projects.
Link to Compensation
We all work and perform responsibilities for a paycheck, right? Just as you expect your factory to produce Y widgets per hour and your bank to process Z deposits per day, you should expect projects to be contributed to and successfully completed in a prescribed time period. And employees executing well should be compensated well. The quickest way to initiative success is to tie results to the business bottom line, create performance goals, and compensate employees appropriately.
Applying Six Sigma Requirements to Small Companies
In the first part of this article, we looked at four major requirements for successfully implementing Six Sigma quality within your organization – regardless of the size of your organization. They are:
Management Team Buy-in and Support
Education and Training
Resource Committment
Link to Compensation
Now, we'll look at each of these areas with application to small companies. After each major requirement will be a synopsis and discussion around whether it is easier to implement Six Sigma Quality in a small company or a large company.
Management Team Buy-in and Support – Easier
Compared to large companies, small company management teams are typically closer on a personal basis. Pulling the small company team together for a short meeting can be done in minutes, as opposed to days for a large company. Because smaller companies are more agile, it is typically easier to achieve management team agreement that a standard methodology can help achieve results. Although politics are always present, less may be required in a smaller company to come to agreement and buy-in for implementing Six Sigma Quality.
Education and Training – Harder
Although the costs presented are somewhat standard, buying in bulk always produces a discount. This is the main reason I believe education and training is harder (costlier) for smaller companies. Time is money – time away from the office is lost revenue and production for both small and large companies alike. But the return on investment is a function of the potential savings of the business. For a behemoth like GE or Motorola, standardized processes can yield enormous savings – a large potential exists prior to implementing Six Sigma. For a smaller companies, the savings potential may not be as great. The return on investment may not be as quick or as significant. You know your business and processes better than anyone else. How great are the potential savings?
Resource Committment – Slightly Harder
The key issue here is employee time. As mentioned above, time is money for both employees that are partially assigned to teams and project leaders. BUT – we must remember to see the forest through the trees. Any time dedicated to process improvement will be recouped in process productivity going forward for all time. But it again boils down to the potential savings that are available in your business.
Link to Compensation – Easier
No brainer. Being able to link compensation to Six Sigma implementation is much easier in a small company, compared to a larger company. Decisions in general are quicker for small companies, that's why they are more agile. The key will be applying the rigor and written procedures that larger companies do well. Formal performance appraisal systems need to identify what is to be accomplished, what success looks and feels like, and how an employee will be compensated. Just be sure to involve your Human Resources representative to ensure that employee responsibilities are being modified in the appropriate manner.
Only after reviewing your unique business landscape will you be able to determine if your small business climate is right for implementing Six Sigma Quality. I hope the above discussion triggers your own thoughts and discussions within your business. Good luck!