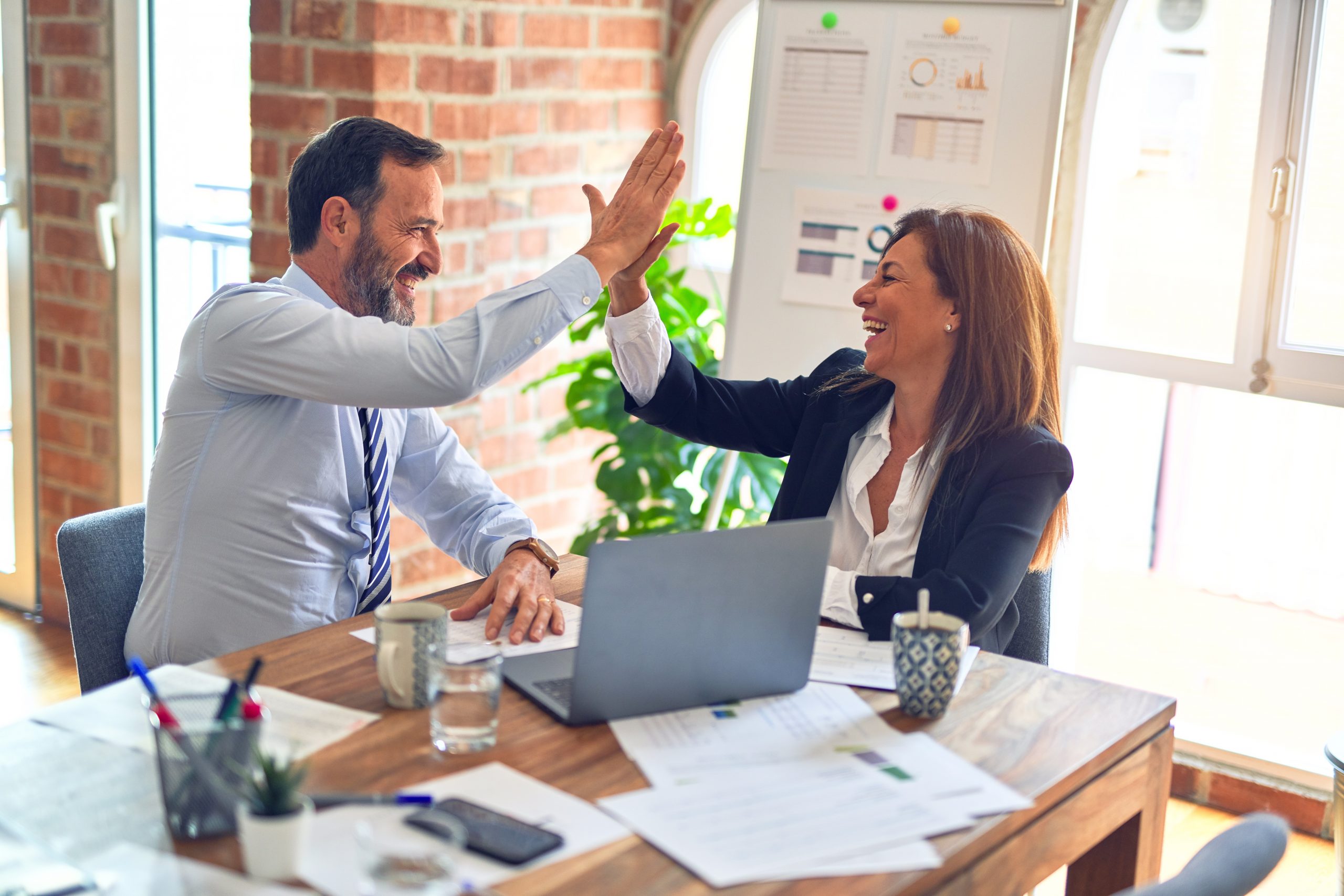 Many of the attendees at a recent Lean Six Sigma conference were investigating how to start a Lean and Six Sigma program in their organization. Most were very excited about Lean and Six Sigma and how it could help them introduce process improvement and customer focus to their organizational cultures. Of course, some also were skeptical about introducing another quality program or methodology. Regardless of the level of enthusiasm or knowledge about Lean Six Sigma, one thing conference participants had in common was concern on how to evaluate a potential Lean Six Sigma implementation partner.
Since choosing the right Lean Six Sigma partner – like choosing any other partner, vendor or supplier – is critical to success in implementing any program, it seemed only reasonable to apply experience to developing a top 10 list of questions to ask when evaluating potential partners. Here is the top 10 with some insights into the kind of answers one should expect:
1. What is your initial startup procedure with a new client?
A Lean Six Sigma partner should work together with you and key stakeholders within the organization to establish a deployment team that is cross-functional in nature. The partner you choose should be the expert on curriculum, tools and deployment best practices. The company participants should have practical experience in using some of your existing process improvement methodologies to drive business results and should be conversant in the overall business model and customer strategy of the organization. If the initial startup steps are all about scheduling the training sessions, this should throw up a red flag. Any integration of Lean Six Sigma into an organization should start with understanding customer strategy and current change management and process improvement culture and creating a plan that adapts the approach to those realities.
2. What is your project selection and project startup procedure?
Project selection is critical when introducing Lean Six Sigma into your company's environment. Look for key elements of this process to include breaking down strategic focus areas into project ideas. The project selection process should ensure that high value, well-scoped projects – reducing excessive project cycle times and loss of internal organizational support – are identified and linked to strategic objectives. Once projects are identified, a discussion with key stakeholders should take place to validate initial findings and prioritize projects. Not only will many Lean Six Sigma projects be identified, but also other projects could come to light that the organization could address. For selected Lean Six Sigma project ideas, the startup process should include project charters which are drafted to provide the business case for each project and serves as the guiding framework for improvement efforts. It also is at this point that baseline metrics are established allowing one to track project and process improvement performance
3. How do you handle managing classes through their projects?
At a minimum, your Lean Six Sigma partner should have an implementation and training model for Six Sigma that includes an experienced Master Black Belt who can both train and coach on projects. The Master Black Belt should bring real life experience to the training and understand the uniqueness of your company, environment and people. During training, the candidates should learn tools while they apply those tools to real projects. Managing classes through projects also includes incorporating project result metrics so participants can translate their training experiences into projects results. This includes tracking dollars realized, cycle times and schedule slippage, as well as toll gates to ensure projects are on time and results are sustained. The Master Black Belt also should create coaching reports to identify and address individual and systemic project issues.
4. How will you integrate your program into the work already done by our company?
Understanding the readiness of an organization to deploy a Lean Six Sigma program is key to ensuring success. Your implementation partner should outline activities for a readiness assessment that will set the stage for on-going deployment. This includes analyzing existing projects in queue and in progress, and identifying current improvement activities and ongoing projects. Areas of opportunity for improvement – identified in a gap analysis – should be reviewed as part of a readiness assessment, as well as analysis of customer and industry survey findings. All of these items will help identify potential deployment risks which can then be addressed
5. What methods do you use to help keep a company on track?
Lean Six Sigma focuses on overall results, and should be integrated as part of the daily management practices of an organization. A successful Lean Six Sigma program focuses on three areas – integrating strategy, building infrastructure and supporting execution.
Your selected partner should use a value-based project selection methodology that ensures resources are committed to process improvement efforts that link directly to your organization's strategic objectives and create value. The partner also should work with you to build a solid infrastructure that translates your strategic agenda into actions that provide value and can be measured. This includes rapidly deploying your best people as Black Belts and Green Belts, building improvement resources throughout the organization, and implementing a rigorous process for measuring and tracking project results.
With strategy and infrastructure in place, your partner should support the actual execution of a Lean Six Sigma deployment. This includes engaging leadership to embrace the program and training and coaching Sponsors and Champions to identify opportunities, select and prioritize projects and ensure accountability in addition to training Black Belts and Green Belts in the DMAIC methodology.
6. How do you effectively engage senior management?
Look for a partner that will engage senior management early in the deployment planning cycle through facilitating an executive launch session. These sessions, owned by the CEO or COO – along with the program deployment leader – will include direct reports and key stakeholders. A typical executive launch should promote an understanding of how Lean and Six Sigma supports the CEO's objectives and will build belief in the power of Lean Six Sigma with the senior team. This also will provide an opportunity for the senior management team to internalize the deployment plan, make decisions and plan critical organizational and individual executive rolls and actions.
7. What are the differences in your training for Yellow Belt, Green Belt and Black Belt?
As noted after question No. 5, a solid infrastructure and deployment execution includes training. This should include training at all levels of the organization. Yellow Belts (or in some organizations White Belts) go through a high-level overview of Six Sigma and how it will be leveraged in their organization. Yellow Belt training – in a sense – acts as a communication vehicle to the general population of the organization to ease acceptance and to create a continuous improvement mentality that promotes culture shift. Green Belts typically have a basic knowledge of Six Sigma through up to two weeks of training on the DMAIC process and related tools. They are not dedicated full-time to leading Six Sigma projects, but do smaller scoped projects on their own and they participate as core team members or subject matter experts on larger projects. Black Belts are trained in Lean Six Sigma methodology during a period of four weeks gaining much deeper knowledge of the DMAIC tool kit. They will lead process/quality improvement teams as part of their full-time jobs. Black Belts – often viewed as future company leaders – will have a minimum of five to seven years of experience, an established, successful track record of leading teams, and will have basic analytical/math skills. Black Belt candidates become "certified" through establishing expertise through subject matter testing during training as well as completion of multiple projects
8. How do you choose the instructor to assign to our company?
Not any instructor will do. You want to look for a Lean Six Sigma partner who will work to understand your organization's strategy and goals, your organization's functional requirements and culture. The chosen instructor should be deeply skilled in Lean Six Sigma methodology as well as strength and expertise in environments like yours.
9. What level of support do the coaches provide for candidates and for projects?
Learning new tools while implementing a project can be both exciting and tricky. Often Green Belts and Black Belts – in their fervor – may want to use more tools than is necessary and gather data not relevant to the scope of the project charter. You want a partner who will coach and mentor on application- or project-specific support including data collection, interpretation and analysis and selecting the right tools and techniques to adhere to the project charter and avoid scope creep. Your implementation partner also should address barriers and obstacles to project implementation as well as time management. Coaching should be provided on an as-needed basis, by project team as some candidates will require more coaching than others. The goal should always be to ensure your organization's successful deployment of Lean Six Sigma.
10. To what degree can you customize materials?
Any training program should focus on the needs, strategy and culture of your organization, including project examples that are pertinent to your industry. A Lean Six Sigma partner should be able to add relevant examples from their own experience to tailor your training materials. This should include terminology and direction consistent with your current strategic efforts. Training also should incorporate your examples and best practices to create a "best of the best" toolbox. This helps your organization understand that Lean Six Sigma is not a replacement, but a way to build on the good work already accomplished in your organization. Your partner also should incorporate tools to mistake-proof the customization process to ensure the training works for your organization. At the same time, a Lean Six Sigma curriculum should have all of the basic tools of the DMAIC methodology that meet the requirements of working as a Green Belt or a Black Belt. That being said, it is best that your partner have a strong curriculum such that customization can be limited to examples relevant to your organization, and that it does not have to be build from the ground up.