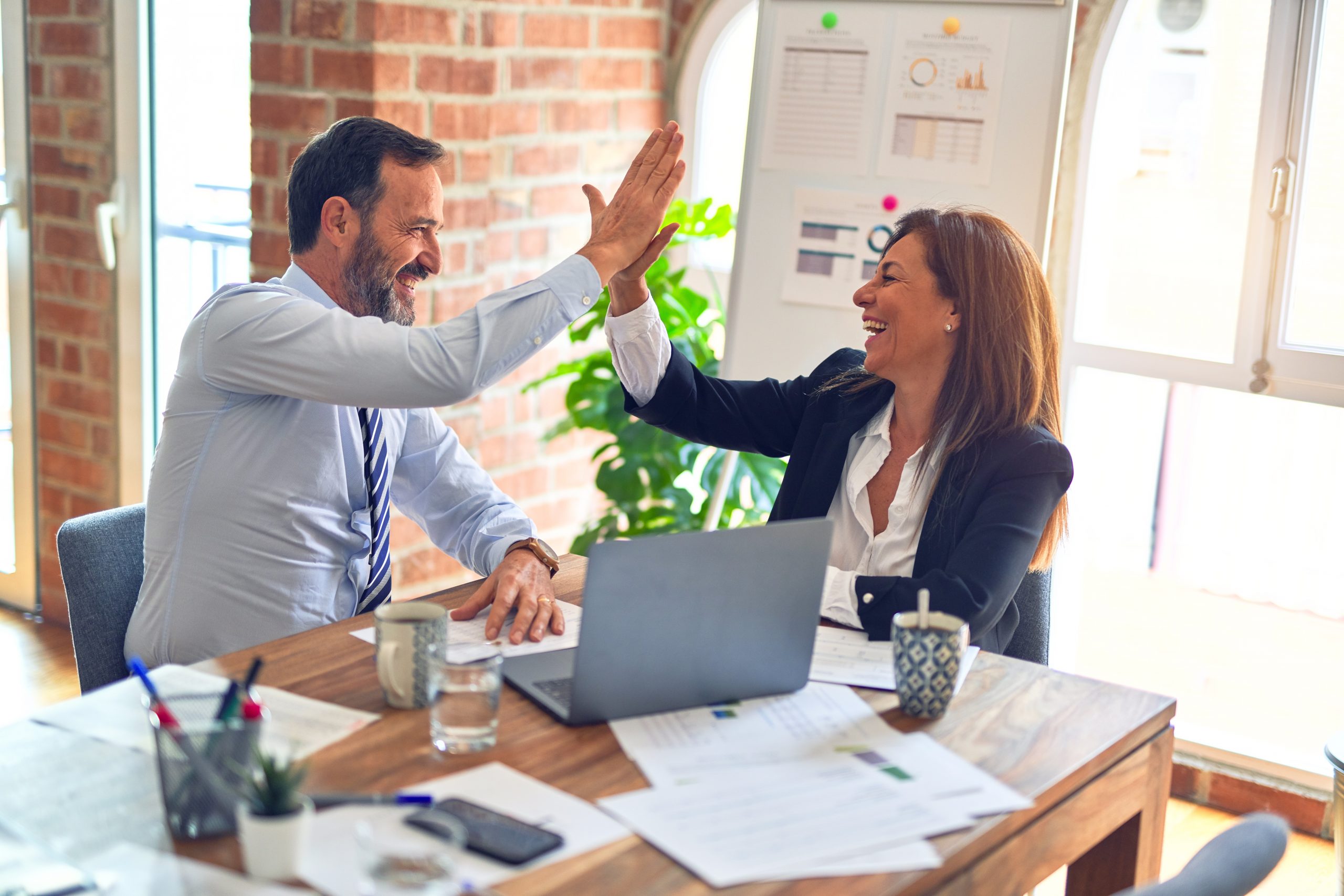 In an effort to reduce costs, improve patient care, maximize resources and thrive in a highly competitive environment, healthcare providers are moving with increasing speed toward digitization – creating an environment that at some point in the future could become completely filmless, paperless and wireless.
One aspect of going digital involves the use of a picture archiving and communications system (PACS) for diagnostic imaging services as opposed to traditional film. Instead of examining films attached to a backlit view-box, the PACS electronically captures, transmits, displays and saves images in digital archives that are accessible at any time. Where the systems have been implemented successfully, they have been a major improvement over the film-based approach, which has multiple steps and interactions that can delay diagnosis and treatment.
The PACS may have its roots in radiology, but it has branched out to encompass areas such as cardiology and orthopedics, providing benefits across the entire healthcare spectrum. About 42 percent of all hospitals now have a PACS in place and another 34 percent are planning acquisition, according to HIMSS Analytics, a subsidiary of the Healthcare Information and Management Systems Society. The society is the U.S. healthcare industry's membership organization focused on providing leadership for the use of healthcare information technology and management systems. The pace of PACS conversions is accelerating due to a number of factors, including industry adoption of electronic health records, the quest to improve service quality and the fact that the technology is becoming the standard in radiology practice.
Paving the Way
While the benefits of digitization can be substantial, they are not realized solely through a switch in technology. Moving from analog to digital processes is a major renovation, not just a new coat of paint. To accommodate this level of change, healthcare facilities must appropriately adjust workflow and make sure they have secured buy-in from clinicians.
Advantages of a PACS
With the right implementation, the migration to a PACS can deliver significant benefits for healthcare providers, including:
Easier interpretation and comparison of studies
Faster and more accurate diagnosis for patients
Immediate access from any location to comprehensive images and reports
Enhanced patient safety through process automation
Facilitation of timely remote peer consultation
Higher radiology productivity
Fewer patient exam delays
Better report turnaround time
Improved patient/physician satisfaction
Images enhanced and transmitted more easily
Reduction in lost or misplaced films
Lower film and chemical costs
Decreased film storage space requirements
The optimal PACS installation should consider variables such as individual roles and responsibilities, department layout, exam requirements and technology integration. By applying proven methods like Six Sigma, Lean and change management, healthcare organizations can pave the way for a smoother PACS installation, and reap benefits – including a return on investment – in a much shorter time frame.
For many organizations, implementation may be their first encounter with a PACS, and they may lack the experience or internal resources to cope with the initiative on their own. With proper assistance and planning, they can overcome common challenges that can either derail a PACS implementation or cause delays in the realization of benefits.
Assessing Organizational Readiness for a PACS
Answering the following questions can help a hospital determine whether it is ready to make the leap toward a filmless environment, and whether it may need assistance managing the transition:
Does the ability to eliminate the use of film in radiology mean the hospital will automatically stop producing and using film?
Does the elimination of film automatically mean the hospital's film library will cease to exist…or the hospital will no longer provide courier services?
Does the ability to view images on a workstation automatically eliminate a radiologist's or referring physician's desire to read from film?
Does the ability to view images on a workstation automatically reduce exam cycle times, reduce report turnaround times or improve enterprise image availability?
Do clinical information systems automatically increase overall service quality, physician satisfaction and acceptance of change?
Applying Six Sigma to Technology Transitions
Working in a PACS-based environment allows faster access to complex images, but it also dramatically alters the way a department functions. Many of the problems hospitals encounter during a switch from film to a PACS could be avoided by focusing not just on the technology components and functionality, but also on the people and process aspects involved.
Applying Six Sigma and change management to a PACS implementation translates into:
Shorter time to first use
Abbreviated learning curves
Faster and more complete enterprise acceptance
Reduced time to benefit realization
Six Sigma also can help quantify productivity and cost management gains to justify the original capital investment.
Having in-depth knowledge of the technology and workflow is crucial to success. During the early stages of a Six Sigma initiative, the project team will assess current workflow by such means as process mapping and gathering voice of the customer data. The team will determine the level of information required by the technologists, and analyze process changes in areas such as the file room. The project team also can help identify the new roles and responsibilities that will be required.
Hospitals typically start using a PACS in radiology, then in the emergency department, then the critical care unit and so on. This pattern allows a certain amount of time and review between each stage of the rollout. The surgical or perioperative area can be particularly challenging, and requires special consideration regarding procedures, layout, scheduling and staffing.
Healthcare organizations should not expect that everyone will readily abandon the way they have worked for years and begin using a new system. It helps to clearly communicate the vision and use techniques such as a stakeholder analysis to understand and mitigate any concerns.
It also is important to understand and plan for the evolutionary stages of a PACS implementation. For instance, there will be an interim state in the file room area as the department moves from 100 percent reliance on film jackets, to a combination of jackets and the PACS, to minimal use of jackets. As the usage evolves, the roles and responsibilities of the file room technicians also will change.
Results and Keys to Success
Using a comprehensive approach based on Six Sigma methods and change management strategies can yield impressive results. One case study involves a hospital in the United Kingdom that was able to successfully create a filmless environment for all critical departments within 12 weeks. A hospital in Tennessee, USA, increased staff and physician satisfaction while reducing film expense (excluding mammography) by more than 80 percent. A medical center in North Carolina, USA, was able to integrate all digital modalities and achieve 100 percent radiologist soft-copy review.
The following tips are drawn from such positive experiences:
Invest sufficient time and resources in pre-implementation assessment and planning.
Assemble a cross-functional team and launch a well-scoped Six Sigma project to support the migration from film to a PACS.
Seek early involvement of physicians and other key stakeholders.
Use change management strategies to gain acceptance.
Create a communication plan that spans the organization and covers the before, during and after phases of the project.
Analyze extended clinical areas, file rooms and human interactions.
Evaluate and redesign workflow to optimize technology.
Provide education and awareness sessions across the organization.
Leverage best practices and lessons learned from other organizations.
Develop and validate a dashboard with key indicators to monitor progress.
Select with care vendors for long-term relationship and support.
On many levels, including staff productivity and satisfaction, the results are well worth the effort. Research has shown that with the right training, workflow redesign and change management, technologist productivity may increase by 40 percent with a PACS, since staff will no longer need to handle film, match studies to requisition orders and film jackets, or transport film studies to various locations.
Articles About PACS
"Reshaping Radiology: Change Management and Workflow Optimization Give PACS New Punch," Healthcare Informatics, November 2004.
"Running with the PACS," HealthLeaders Magazine, June 2003.
"PACS: The Inside Story," Decisions in Imaging Economics, September/October 2000.
Conclusion: Plan Carefully for PACS
Along with almost everything else in healthcare, the field of diagnostic imaging has experienced enormous change within a relatively short period of time. The North American market for turnkey PACS contracts will reach $2 billion by 2010, according to a June 2004 study by Frost & Sullivan, an international marketing and consulting group.
However, although the pace of PACS adoption is picking up, it has been slower than originally predicted due to several factors, including the expense and complexity of conversion, difficulties in changing workflow and lack of widespread acceptance within an organization. Healthcare providers can avoid some of the common pitfalls through careful planning, process redesign and change management. These measures will significantly shorten the time to realizing benefits and improving the quality of patient care.