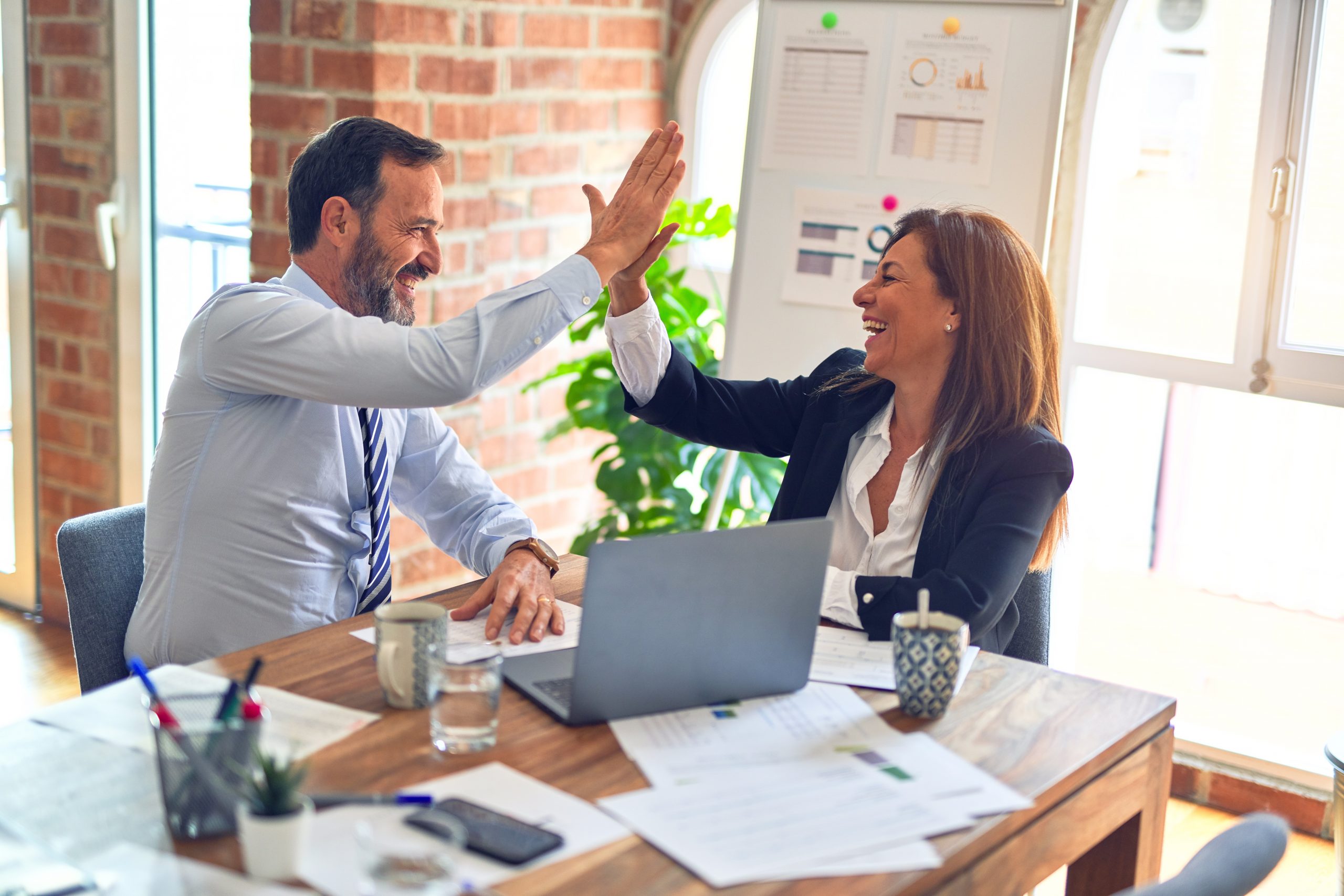 GE employees see Six Sigma as "the way we work." A key component of Six Sigma is the use of Work-out to move from a statistical delineation of a process or quality improvement to a practical solution.
Work-out is a tightly designed problem-solving process involving facilitation tools and techniques. Use of this highly structured process is credited as forming the foundation of the cultural change within GE that empowered staff, busted bureaucracy and led to GE's position as most-admired company.
What Is Work-out?
A well-planned and facilitated working session
A process designed to assemble the right stakeholders empowered to develop solutions/actions
An approach that involves the project sponsor and team of process owners to understand the opportunity for improvement
A method used to develop and evaluate solutions for improvement, and test solutions through a pilot plan
A structure that ensures leadership response with immediate decisions
Assignment of accountability and follow up to ensure implementation
What Does Work-out Achieve?
Reengineers processes with speed, simplicity and self-confidence
Takes out extraneous work
Transforms current state into desired state with staff buy-in
Leads to winning in the marketplace
A recent Six Sigma project began as a charge to improve nursing satisfaction. The project team asked themselves the question, "Do we really know what nursing satisfaction is?" Six Sigma techniques allow the team to answer that question based on statistical evidence rather than intuition.
Utilizing interviews, focus groups and surveys as tools to define and then statistically measure results, the definition of nursing satisfaction within the target group was refined. In a Six Sigma approach, this is known as VOC or collecting the voice of the customer. Such analysis sometimes surfaces unexpected results.
The data revealed that the key test for nursing satisfaction was that "I leave work feeling I have made a difference to the patients I have cared for." The highest correlation with a positive response to this key factor was "I have the supplies and equipment I need to do my job."
Starting with this problem statement, Work-out was then used to brainstorm, categorize, and prioritize problems or barriers. The priority problems were defined and teams of process owners were established to work on solutions and implementation. Following the Work-out process, the organization's leadership responded with immediate decisions. After implementation and stabilization of the improvements, remeasurement of nursing satisfaction showed a statistically significant improvement.
Some of the problems and solutions in this effort included:
Paper towels at the sinks in the patient rooms and in the nursing station were often left on the sink instead of in the dispenser. The towels got wet, were unsightly, and were often unusable. It turns out that housekeepers did not all have keys to the dispensers, and nursing did not have keys to the dispensers. With access to keys identified as the primary barrier here, the dispenser supplier was asked for additional keys which they were unable to supply. The hospital's leadership approved moving to a new dispenser for the units from a supplier who would supply enough keys.
The organization of supply cabinets differs from cabinet to cabinet and unit to unit. It was difficult to find something quickly. Supply cabinet organization had been set up by the materials management department without input from nursing. The project team categorized similar supplies, color-coded the supplies by category, standardized and reorganized supply cabinets, and then piloted the reorganization on one unit. The results were measured and with the positive response the improvement was quickly rolled out across the organization.
These changes are seemingly small, but quite significant in raising the level of nursing satisfaction, and the solutions were derived quickly and effectively. This team found that a proven problem-solving approach such as Work-out, used in conjunction with a rigorous statistical approach like Six Sigma, can create powerful changes in the organization.
Related article: Medical Device Manufacturer Increases Customer Satisfaction And Profitability Through Workout by Augustine A. Stagliano, Aon Management Consulting/Rath & Strong.