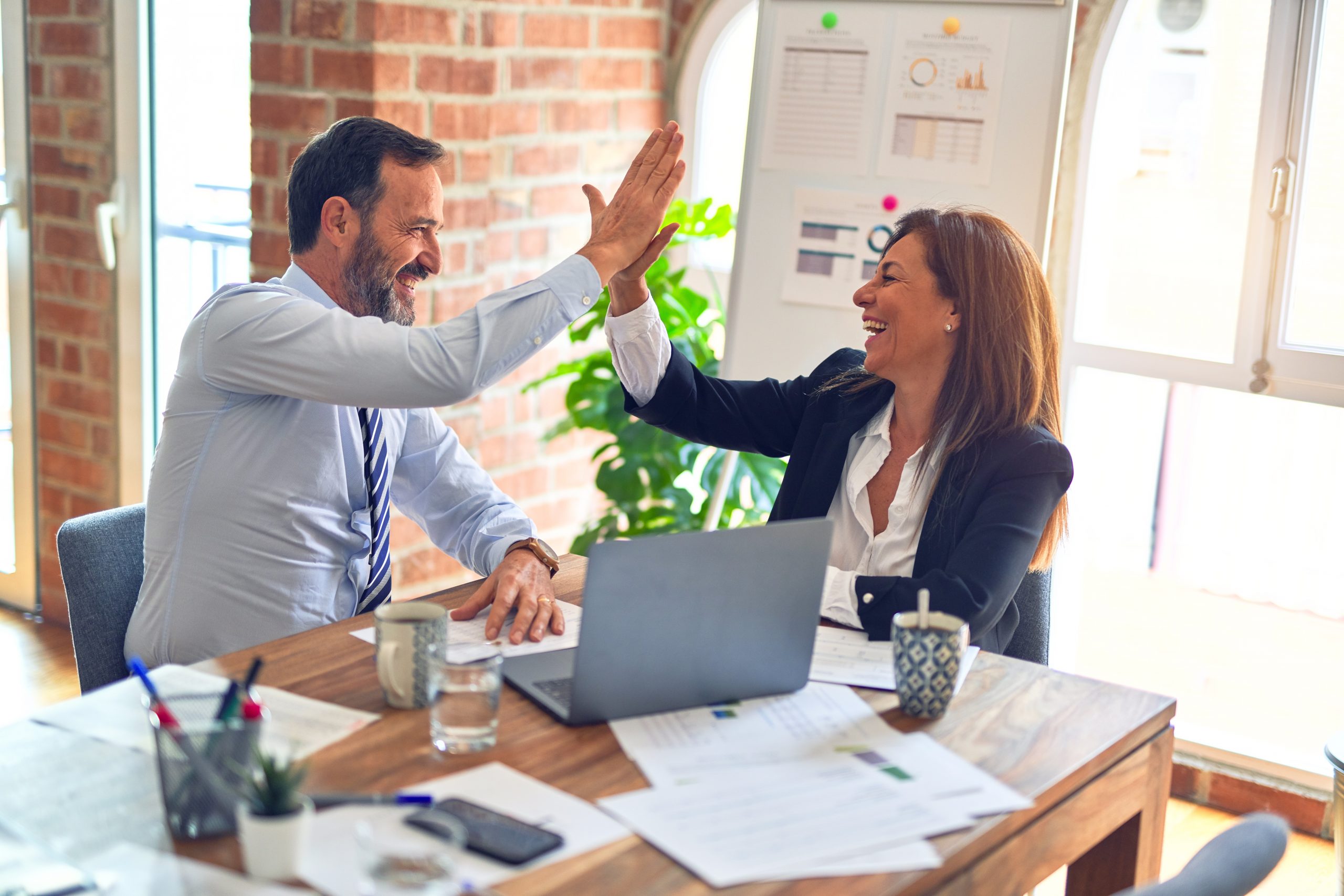 Human resources is no different than any other aspect of a business in being able to deliver Six Sigma projects with significant financial benefits to the company. Projects are directed toward the internal customer by conducting human resources functions faster and more efficiently, or toward the external customer by contributing to the ongoing transformation of the company toward achievement of a well functioning Six Sigma program.
Project Selection
There is never any shortage of Six Sigma projects in an organization. One of the most important first tasks is to identify the best projects. The most effective human resources (HR) Six Sigma projects are ones that focus on the external customer and are in sync with the strategic goals of the business.
In the book The Strategy-Focused Organization, authors Robert S. Kaplan and David P. Norton introduced "The Balanced Scorecard" to make business strategy a continuous process owned by all aspects of an organization. It presented four perspectives for examining a business starting with an external focus and moving internally.
Financial Perspective – If we succeed, how will we look to our shareholders?
Customer Perspective – To achieve my vision, how must we look to my customers?
Internal Perspective – To satisfy my customers, at which processes must we excel?
Learning and Growth Perspective – To achieve my vision, how must our organization learn and improve?
Cost Center Versus Business Unit
During the early days of adoption of Six Sigma at GE, Jack Welch sent a memo to all employees stating that Six Sigma was an integral and essential component of leadership development. This emphasized the learning and growth perspective of Kaplan and Norton, and it seemed that involvement of human resources in Six Sigma at GE was restricted to training and certification administration.
A typical view of human resources is that of an organization focused on the learning and growth perspective, essentially a cost center with an internal focus. Six Sigma can assist in identifying areas that have an impact on the external customer. These projects may concentrate on such aspects as leadership selection and training, enabling employees to focus on the external customer by decreasing their non-value added time, and organizational development to promote an effective Six Sigma culture. An effective Six Sigma program must identify high potential employees, hire them as Black Belts and move them back into the organization as part of their rotation and leadership training.
Some Warnings
Human resources professionals must gather and analyze their own data rather than obtain a list of projects from another part of the organization and apply them to the HR business focus. As a first step, a stakeholder analysis should be conducted to help identify potential areas of resistance to the project. The emphasis on objective data analysis seen in Six Sigma projects can run contrary to the data confidentiality culture of human resources. When resistance is found, it is usually political or power-based resistance to any project with an "HR Six Sigma" label. Senior stakeholders will tend to steer the Black Belt to projects where the stakeholders' solution is part of the project description. To prepare for this, time should be taken to conduct an objective analysis of how the project will make an impact on the key business indicators in the upper strategic goals of the company. An effort must be made to include the stakeholders' input. If they do not wish to participate, leadership should present the rigor used to select and evaluate potential projects.
In most Six Sigma human resources projects, the data required is confidential and personal. The members of the Six Sigma team must insure that:
The team will not use the data in a punitive manner.
The team will not use the data to identify areas to cut costs and eliminate jobs.
The data is kept absolutely confidential. The team may require legal assurances to assert this.
Where to Look
When reviewing an human resources organization, it becomes clear that a number of business processes have an impact on the effectiveness of employee efforts in delivering services or products to customers. An effective HR organization can balance the financial needs of the company while attracting and retaining the most appropriate personal to become part of the organization.
The table below offers a logical grouping of HR functions with a sample of Six Sigma project opportunities. The list can be used to kickoff a brainstorming session with stakeholders and team members.
Compensation and Benefits
Examples of Projects

Payroll administration
Job evaluation
Time and attendance management
Medical/dental benefits
Leave time eligibility, application and administration
Merit pay design
Stock option
Profit sharing

OT authorization compliance
Faster performance review for merit recommendations
Benchmarking profit sharing with competitors
Automatic paycheck deposit
Eligibility for employee stock option plan (ESOP)

Human Resources Management
Examples of Projects

New acquisition integration
HR information services (payroll information, employee dependents, etc.)

Process mapping and risk management of acquisition integration process
Consolidation of employee information databases
Integration of multiple payroll systems for remote locations

Labor Relations
Examples of Projects

Absenteeism
Conflict dispute resolution
Discipline/termination/dismissal
Discrimination
Harassment
Health
Interpersonal communication
Outplacement
Safety
Union negotiations
Drug and alcohol

DFSS process design for discipline/termination/dismissal
Job design and negotiation for outplacement
Website development for executive communication with employees
Discrimination and harassment compliance audit and monitoring

Legal Issues
Examples of Projects

Firing
Privacy of personal information
Family Medical Leave Act (FMLA)
Americans with Disabilities Act (ADA)
Employee handbook publication

Accurate tracking of FMLA eligibility with secure internal website
FAQ section of employee handbook for answering common queries

Organizational Development
Examples of Projects

Career and succession planning
Change management
Communication programs
Competencies
Diversity
Employee satisfaction
Job design – telecommuting
Leadership
Organizational culture
Performance improvement
Workplace planning

Company wide employee satisfaction survey via internal website, publication of results and posting of ongoing improvement plans and results
Identification of needs of diverse workforce
Workgroup design for customized customer service delivery
Electronic performance review for consolidation of reviews from remote sites

Staffing and Selection
Examples of Projects

Contingent workers
Employee contracts
Exit interviews
Recruitment
Relocation
Retention
Selection
Outsourcing
Security and background checks

Increase job posting hit rate
Design of job posting templates for recruiters
Increase retention using exit interview information
Decrease number of days to respond to applicant
Use of technicians for some functions performed by engineers
Decrease use of full security checks when not necessary

Training
Examples of Projects

Design and development
Delivery
Training evaluations
New employee orientation
Management training and administration (internal certification)
Compensation for external education

Improved learning module design with self-evaluation sections
Catalog of available modules for self-learning

Workplace Health and Safety
Examples of Projects

Occupational Safety and Health Administration (OSHA)
Insurance claims
Drug expenses

100% use of off-site safety audits
Approved generic drug list