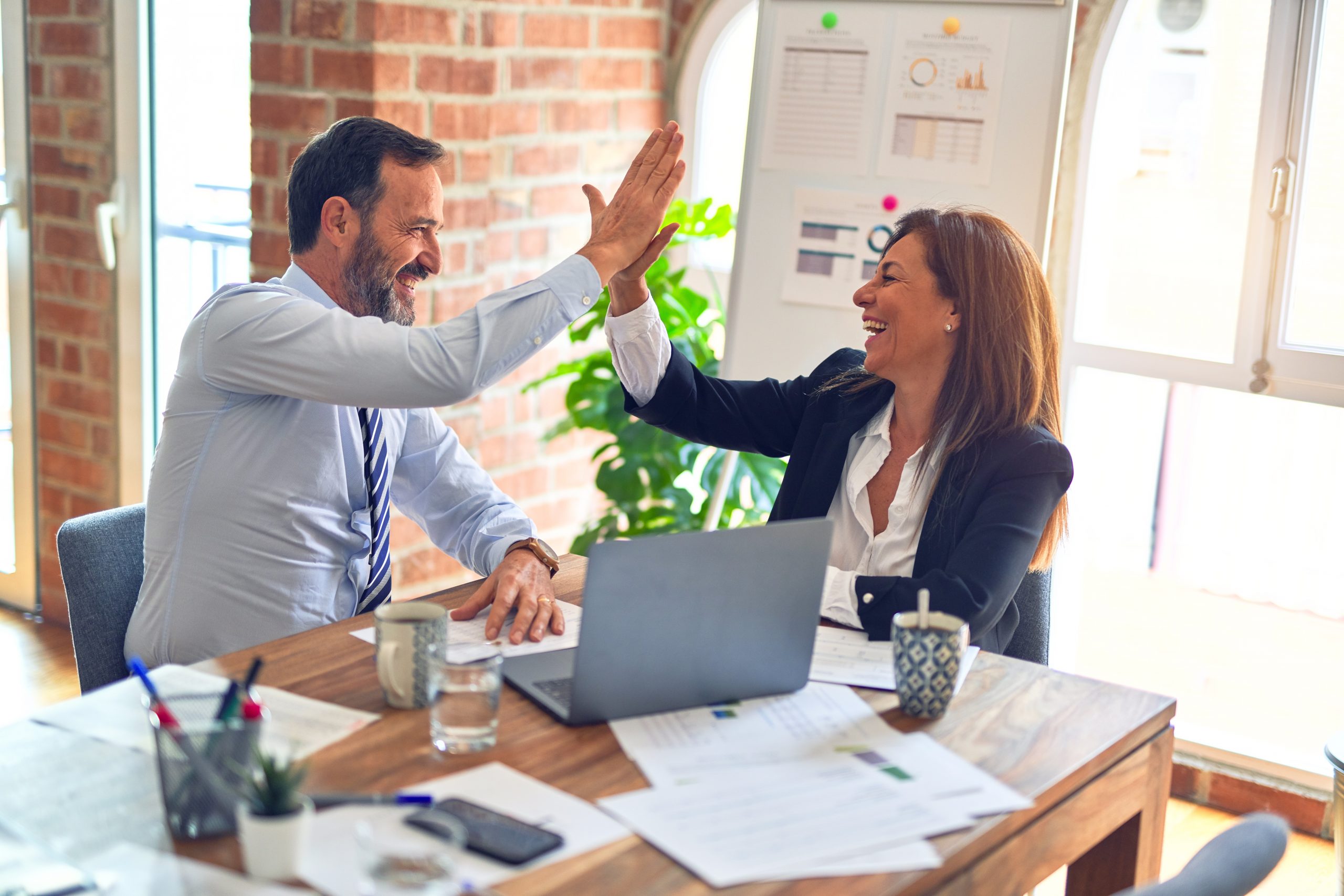 George Group Signs on with Decisioneering's Six Sigma Partner Program
FOR IMMEDIATE RELEASE
For more information, contact:
Denver, Colorado – June 29, 2005 – Decisioneering, Inc., an innovator of software and services for risk analysis and optimization, today announced that George Group, the leader in Lean Six Sigma, has joined Decisioneering's Six Sigma Partner Program. As a Six Sigma Partner, George Group will work with Decisioneering to promote the use of Crystal Ball simulation and optimization tools throughout its Six Sigma initiatives.
George Group is the leader in Lean Six Sigma and has been creating real economic value for Fortune 1000 clients for the past 19 years. George Group has supported more global Lean Six Sigma deployments than any other Six Sigma consultancy. As an innovator and leader in Lean Six Sigma, George Group is always looking for the best way to help its clients save money.
"The Fortune 1000 clients we serve demand the best software and tools in their Six Sigma operations," said James Works, president of George Group. "We are excited to bring Decisioneering's Crystal Ball software to our clients to help them get a better understanding of their risks and rewards and save them time and money."
Decisioneering's Crystal Ball line of Microsoft Excel-based analytical software is used by thousands of businesses in industries ranging from Six Sigma, oil and gas, financial services and pharmaceuticals to assist individuals and organizations in making more informed business decisions. In 2002, Decisioneering launched its Six Sigma Partner Program, a co-marketing effort that provides consultants who practice Six Sigma, Lean Six Sigma and Design for Six Sigma (DFSS) with materials and assistance for their Crystal Ball training and implementation.
"Decisioneering is proud to partner with George Group to provide organizations with the tools they need to successfully implement and complete their Six Sigma initiatives," said Jim Franklin, CEO of Decisioneering, Inc. "For nearly two decades, George Group has been on the forefront of the Six Sigma revolution, and we are happy that they recognize the need to incorporate Crystal Ball software into their trainings and implementations."
Additional information on Decisioneering's Six Sigma Partner Program can be found by going to http://www.crystalball.com/sixsigma/join-partner.html.
About George Group
Since our beginnings in 1986, George Group has been creating real economic value for Global 1000 clients through the development, execution and implementation of critical strategic initiatives which unify strategy and execution. Our progressive thought leadership is demonstrated in our books, Fast Innovation, Conquering Complexity in Your Business, Lean Six Sigma for Service, Lean Six Sigma, What is Lean Six Sigma? and The Lean Six Sigma Pocket Toolbook. We are the leader in Lean Six Sigma and have supported more global deployments in more industries than any other consulting firm. For more information call (972) 789-3200 or visit www.georgegroup.com.
About Decisioneering, Inc.
Founded in 1986, Denver-based Decisioneering, Inc., is a privately-held company that provides software, training and consulting services that simplify risk analysis and improve decision-making. The company's offerings include Crystal Ball, the industry-leading risk analysis package. For more information about the company, call 800.289.2550 (in US) or +1 303.534.1515 or visit Decisioneering's Web site, www.crystalball.com.
# # #