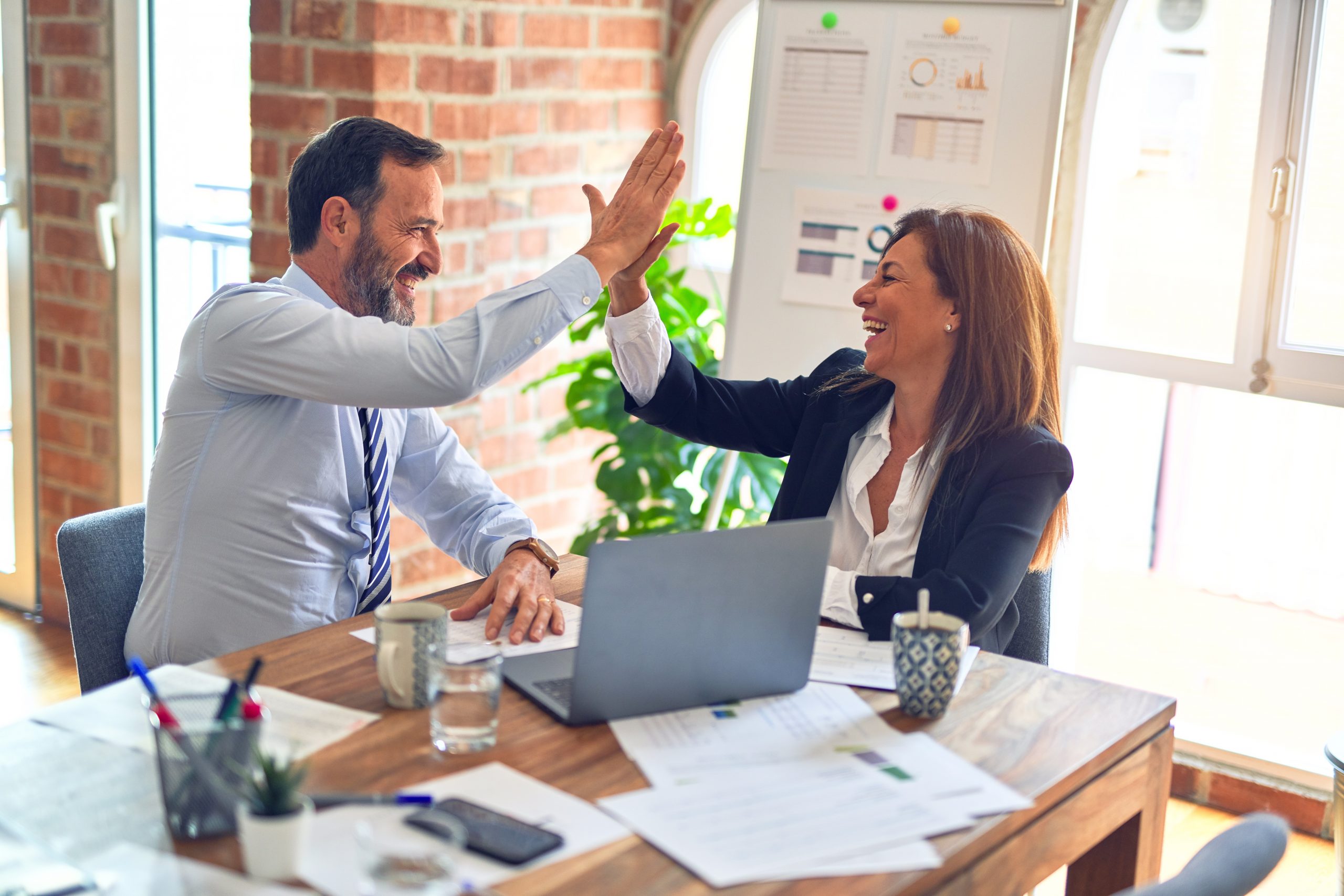 The third annual iSixSigma Live! Summit & Awards conference wrapped up last week at the Doral Golf Resort & Spa in Miami.
After three days of workshops, keynote addresses, breakout sessions, award ceremonies, panel discussions, networking and site tours, attendees went home refueled, refreshed and recharged, with actionable take-aways that they can now apply to their own continuous improvement programs. In case you missed it, here is a wrap up of some of the highlights from the premier conference of the Lean Six Sigma community.
Day 1 – Mon., Feb. 7
While three teams competed the third annual Project Bowl to see who could complete the best simulated DMAIC project in just a few hours, four separate Master Class Workshops were held on Monday.
The Best Metrics for Your Organization – In this workshop, Jason Gerros the director of business re-engineering and quality at Depository Trust & Clearing Corp., provided an excellent look at better understanding and utilizing performance metrics. Gerros shared the processes he and DTCC practice to identify the right organizational metrics. The session covered the process to identify and measure the critical items identified by the Baldrige performance excellence framework. Attendees walked through seven criteria, participated in an interactive session that demonstrated the identification of measures, and learned best practices for reporting on measures within the organization.
Real Benefits from Blended Learning – Build More Capable Belts Using Simulation Tools – This workshop featured a presentation by MoreSteam.com founder Bill Hathaway, who described the evolution of e-learning programs over the last 10 years, from lectures to quizzes, to interactive exercises, to simulations, to open-ended simulated processes, to actual project work. In the blended model, about 60 percent of a typical course consists of realistic simulation-based practice that is tuned specifically to the context of a particular industry or organization, with only about 40 percent lecture-based. Training should include open-ended scenarios, encourage students to take risks and allow them to learn from their mistakes, Hathaway said. "Belts live in a very messy world," he said. "Life is not a multiple choice exam. You have to give them an environement where they can experiment. We've always felt that the people who are learning should be doing most of the work, not the instructors."
Creating, Sustaining or Re-energizing a Blended E-learning Program – Blended learning was also the focus of this workshop, led by John Best, vice president and managing director of The Quality Group, who described some of the most common blended learning models:
E-learning self study – Self-study only, with no classroom instruction.
Instructor-led – A blend of e-learning and live classroom instruction.
Live e-learning – Webinars are the most common form. Self-study exercises are often provided
Workplace learning – OJT with a manager or instructor. Used where complex skills must be learned by demonstration.
Lab simulation – Simulations that mimic the entire work environment are needed to provide a big-picture look at component interaction (for IT or application training).
The key to blended learning is not to get hung up on any single model listed above, Best said. Flexibility and customization are the watchwords. "Blended learning is not dependent on content, it's dependent on the business need," he said. "It's not singular, it's a blend. It's not just one tool over the other."
Get the Results You Want: How to Affect the Critical Inputs that Lead to Success – Air Academy Associates executive George Maszle led this workshop on the 10 critical inputs that lead to the five outputs of a Lean Six Sigma program: customer value, intellectual capital, top-line growth, bottom-line growth and cultural change. By participating in a benchmarking survey, attendees learned how their program compares to the Lean Six Sigma community, where their gaps are and how to move the needle.
The 10 critical inputs were:
1. Executive ownership and leadership alignment
2. Effective support infrastructure
3. Integration with existing business improvement initiatives
4. Selecting the right full-time people and projects
5. Integrating training, materials and software
6. Financial and implementation accountability
7. Rewards and recognition
8. Enterprise-wide knowledge sharing
9. Customer and supply chain involvement
10. Change management and cultural strengths
Day 2 – Tue., Feb. 8
The second day began with a passionate, inspirational Executive Keynote Address from John Peyton, senior vice president of hotel operations for Starwood Hotels and Resorts, North America, who described how the hospitality firm's 10-year-old deployment was nearly canceled due to early management mistakes and lack of top management buy-in. In the last few years, however, Starwood has persevered with some key cost, waste and energy reduction projects, as well as revenue-generating projects. By 2008 Starwood introduced Lean, removing another $120 million in annual costs, and a new Kaizen program is now being rolled out this year, to include 400 Kaizen events by 2012. "Now that we've had our 10th birthday, we're confident our competitors cannot catch us, and Six Sigma is a permanent advantage," Peyton said.
In the morning afternoon, a series of breakout sessions and panel discussions were held. Here are a few highlights:
A Holistic Approach to Process Improvement – Eric Michrowski, Director of the Process Improvement Center of Excellence at TELUS, shared with the audience how Lean Six Sigma can be complemented with a holistic approach to process improvement to drive greater value while increasing engagement. In the session, Michrowski described how to leverage a holistic set of process improvement methods to complement Lean Six Sigma in addressing a broad range of opportunities and gain an appreciation of the engagement benefits driven by a portfolio of 100-day improvement projects.
Use SCRUM to Implement Solutions Quickly and Effectively – Brad Zylstra, vice president of strategic business services and support for Volt Information Services explained how SCRUM, an Agile project management methodology, can be used to control software and product development using iterative, incremental practices. The Improve and Control phases of a Six Sigma project can easily take months and be delayed as new solutions are implemented and new processes are put into place, he said. During the session, attendees learned through case studies how the SCRUM framework can be utilized as part of a Lean approach to implement solutions quickly.
Integrating Performance, Strategy and Budget at the World's Largest Organization – At this panel discussion, J.D. Sicilia, director, strategic managment and performance for the U.S. Department of Defense (DoD), and Kirk Nicholas, director, Lean Six Sigma program for the U.S. Army, described the enormous challenges the faced – and equally large rewards they eventually found – after implementing Lean Six Sigma at the DoD, under a mandate to remove $101 billion in costs.
Day 3 – Wed., Feb. 9
The third day began with the much-anticipated Awards Ceremony and Breakfast, honoring the winners of the Best Project and Program categories, as well as this year's Hall of Fame inductee and the final rankings of the Top 10 Best Places to Work.
Largest-Breakthrough Improvement Projects
Customer Service Winner: U.S. Army – Joint Attack Munition Systems – "Hellfire Missile Test and Repair"
Transactional Winner: Betfair Ltd. – "Increase Spanish Outbound Contact & Conversion Rate"
Largest-Breakthrough Innovation Project Winner: Tyco Electronics (formerly ADC Telecommunications) – "Systematic Application of DFSS in Gen3 SC Connector"
Most Successful Lean Six Sigma Start-up Program: Nationwide Mutual Insurance Co.
Most Successful Re-energized Lean Six Sigma Program: Firstsource Solutions Ltd.
Best Places to Work:
Starwood Hotels and Resorts, North America
McKesson Corp.
Pfizer Inc.
Merck & Co. Inc.
United Healthcare Services Inc.
American Eurocopter Corp.
Ecolab Inc.
Cardinal Health Inc.
TELUS Corp.
Computacenter AG & Co. oHG.
2011 iSixSigma Six Sigma Hall of Fame Inductee:
Timothy C. Tyson, executive chairman and CEO of Aptuit
Following the awards, author Dave Logan gave a rousing General Session Address, Tribal Leadership: Leveraging Natural Groups to Build a Thriving Organization. In this speech he discussed how most workers can be categorized in five groups, or "stages," regarding their engagment with the organiztions, from the totally dysfunctional Stage 1, which he summed up as "Life Sucks," on up to Stage 5, "Life is Great," where employees are not only happy but innovative and usually far ahead of their competition. Nearly three-quarters of the workforce, however, is in Stage 2 or Stage 3, where employees are frustrated by either the organization's structure or the performance of their co-workers. His address talked about ways to change the attitude of the workforce one person at a time by encouraging individuals to use the language of the next higher stage.
In the day's breakout sessions, some highlights included:
Delivering Value in Corporate Finance – TJ Rock, Master Black Belts, and Adam Madgar, the senior Black Belt for Finance, at Cameron International, described how finance departments that focus thier Six Sigma efforts on cost savings can be a recipe for failure. The way to be successful, they said, is to focus on the areas in which employees perceive more value, such as risk mitigation, metric development, controls, gap analysis and assessments.
The Heart of ROI: Project Identification, Selection, Tracking and Replication – In this standing-room-only session, Steven H. Jones, global director of continuous improvement at Siemens IT Solutions and Services, educated attendees on methods to overcome several key Lean Six Sigma deployment challenges. Jones shared how to improve the return on a company's Lean Six Sigma initiative investment by finding the right projects to work on, choosing projects that will get executive support and keeping teams from reinventing the wheel.
Top 10 Tweets from the final day of the iSixSigma Live! Summit
Throughout the Summit & Awards, iSixSigma's team of reporters tweeted throughout the event. Here are some of the more interesting things heard and noted on iSixSigma's Twitter account (http://twitter.com/iSixSigma) during the final day:

Walmart Master Black Belt Greg Hayes says Walmart saves $300-400 million per year on Six Sigma projects.
Firstsource Solutions Executive Vice President Chandeep Singh, "Idea bankruptcy precedes financial bankruptcy."

Siemens Continuous Improvement leader Steven H. Jones, "Sometimes even Ray Charles could see the problem."
Keynote speaker and best-selling author Dave Logan, "It is the very nature of companies to become dumb."
Cameron International Black Belt Adam Madgar, "Warren Buffett said, 'It is better to be approximately right than precisely wrong.'"
Wells Fargo Vice President Kristen Pretzell, "Wells people don't want to call it Six Sigma. They just want you to do it and show results."
McKesson's Gooby, "We started with Six Sigma and later brought in Lean and Workout. We should have reversed the order."
Cameron International's Madgar, "SAP is like a magician. It's giving me something, but I don't know what it is."
Walmart's Hayes, "Peter Drucker said, 'There is nothing so useless as doing efficiently that which should not be done at all.'"
Question to Robert Tippett, Director of Business Process Engineering, BlueCross and BlueShield of Nebraska, "Any idea when the (University of Nebraska) Cornhuskers will be able to beat the (Oklahoma) Sooners?"