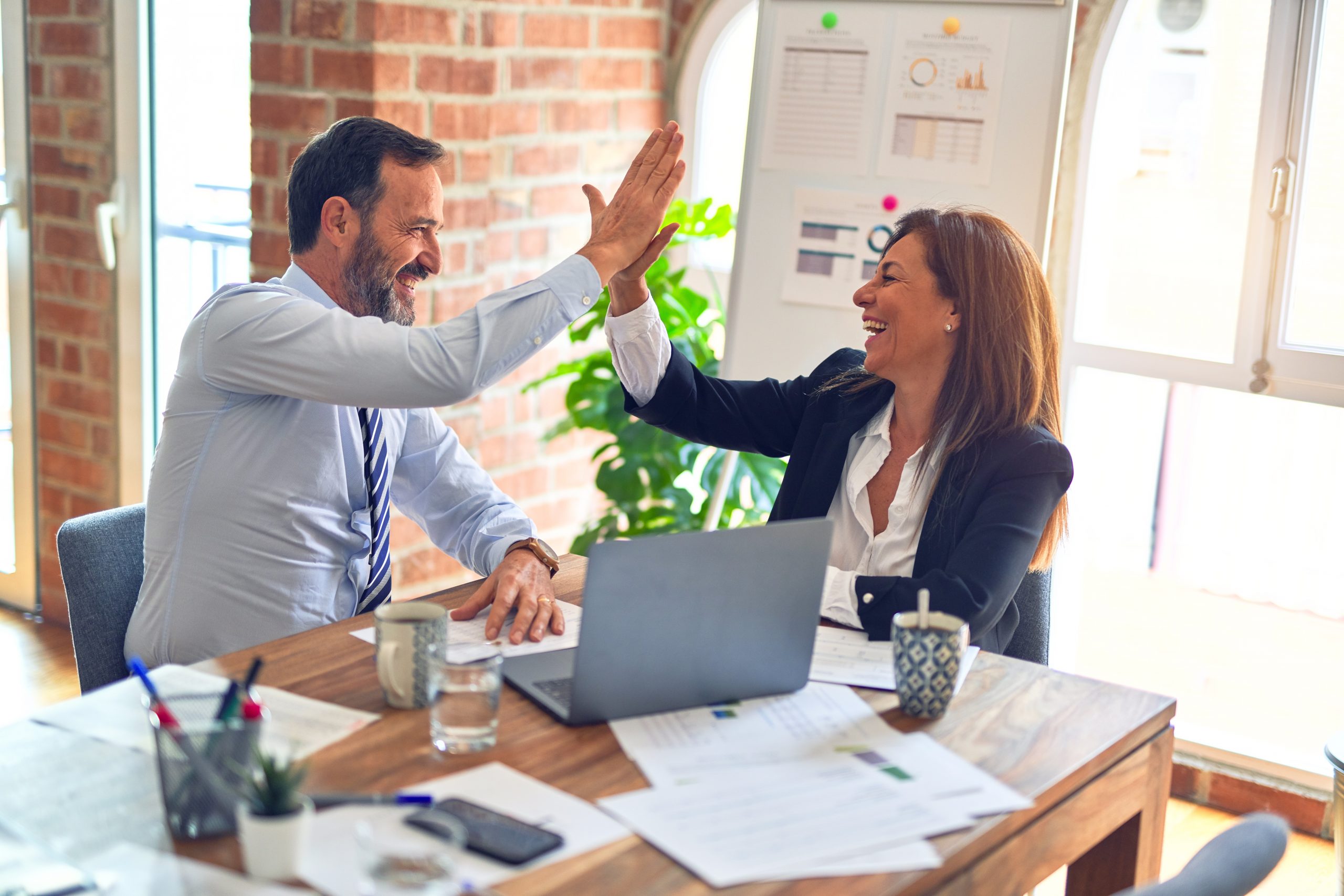 Major General Rooney, U.S. Air Force, Recognizes Outstanding Achievement of Aon/Rath & Strong
FOR IMMEDIATE RELEASE
For more information, contact:
Lexington, MA- 7/10/06 Major General Arthur J. Rooney, Vice Commander of Electronic Systems Center (ESC) at Hanscom Air Force Base personally awarded the Vice Commander's Coin to Harvey Dershin, Senior Vice President, Aon/Rath & Strong. General Rooney awards these prized coins that commemorate ESC as the birthplace of "Command and Control" in honor of outstanding performance and excellence. At the awards ceremony, Major General Rooney stated:
The superb contribution Harvey Dershin has been making to training our airman, officers and civilian personnel is critical to our mission. The results of these Lean Efforts are already helping the Electronic Systems Center to significantly reduce our costs and to improve our performance. Thank you for a job very well done.
Lean is being deployed to strip waste out of critical processes and gain significant time and cost savings as part of the Air Force Smart Operations for the 21st Century. In line with the Smart Ops effort at ESC, Aon/Rath & Strong, in partnership with the University of Massachusetts Donahue Institute, led a series of Lean Rapid Improvement Events (RIEs) at Hanscom AFB and trained a cadre of facilitators.
The Civilian Hiring II Rapid Improvement Event was one of the key projects led by Aon/Rath & Strong. This RIE built on earlier success and resulted in cutting even more fat out of the process according to Sheila Brennan, Electronic Systems Center's director of Personnel. "We did so well on this RIE, I believe, because we weren't learning Lean any more – we could just do it," Ms. Brennan said. "Also, we learned some great Six Sigma tools and that really helped us shape our ideal state." After the RIE, the total processing time to fill a civilian position at Hanscom will drop a dramatic 86 per cent or more, according to Brennan.
A second project led by Aon/Rath & Strong Vice President Peter Tibbetts will achieve an estimated immediate $1.5 million in savings. This RIE's goal was to "reduce the process time it takes to staff a decision package while increasing real collaboration on it – collaboration that allows each office involved to see the comments made by all the others involved," according to Ron Norton, who leads the Strategic Planning Group of ESC's Plans and Programs directorate.
"We are certainly proud of Aon/Rath & Strong's work for the Air Force," said Dan Quinn, CEO and President of Rath & Strong. "The bottom line is that we achieve results with our clients, not just for today but so that they can independently carry forward the benefits of their work with us. That's the true measure of success. Aon/ Rath & Strong is delighted to receive this recognition from the U.S. Air Force."
About Rath & Strong
Now celebrating more than 70 years of pioneering innovations in process improvement methodologies and tools, today Aon/Rath & Strong is the leading global provider of Lean Six Sigma and Six Sigma Solutions. We are proud to have been the consultant of choice bringing an integrated portfolio of process improvement and operations consulting services to clients such as General Electric, Johnson & Johnson, British Petroleum, Pfizer, ABN AMRO, and Siemens. We provide consulting, coaching, training, and implementation in Lean Six Sigma, Six Sigma, and Lean as well as in leadership, change management, customer loyalty, performance improvement, and innovation. Drawing from our expertise in both the technical and behavioral areas, we help companies worldwide achieve change that lasts.
For more information on Rath & Strong's Lean Six Sigma, Six Sigma and Lean consulting and training please visit our website at www.rathstrong.com .
# # #