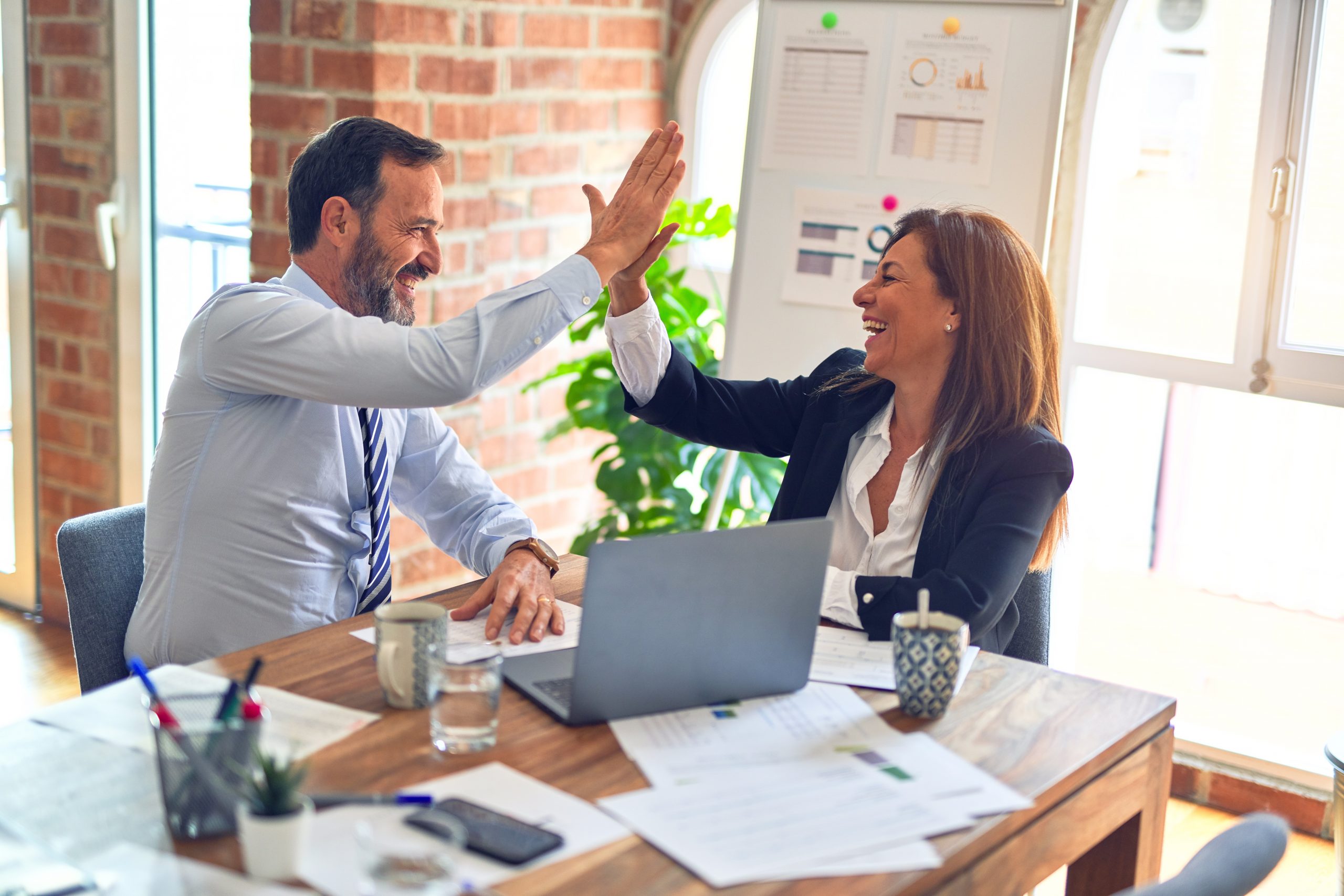 MoreSteam.com Celebrates 10th Year as Leader in Lean Six Sigma Training and Technology
FOR IMMEDIATE RELEASE
For more information, contact:
MoreSteam Celebrates Its Anniversary with Drawing for a Free Course
Columbus, Ohio (February 23, 2010) – MoreSteam.com, the leading global provider of online Lean Six Sigma training and Blended Learning support technologies, proudly announces its tenth anniversary as a business corporation. Founded on February 23, 2000, MoreSteam has served over 1,800 corporate clients and has recently registered its 250,000th student. As part of its anniversary celebration, MoreSteam is launching a free drawing in March for a free Lean Six Sigma training course registration.
MoreSteam.com was founded 10 years ago by CEO Bill Hathaway in response to the dearth of cost-effective Lean Six Sigma Training options. By combining Adult Learning Theory and well-designed technology, MoreSteam was the first to offer a complete online Black Belt curriculum, leading what has now become a major transformation in the delivery of Lean Six Sigma Training. MoreSteam was selected by the American Society of Quality (ASQ) to deliver its online Lean Six Sigma Black, Green and Yellow Belt courses. MoreSteam continues to be the only Lean Six Sigma online training provider to be reviewed and approved by ASQ.
MoreSteam continues to learn from and respond to the needs of the hundreds of corporate customers. Since 2001, industry demands have shaped product development and driven MoreSteam to push the leading edge of Lean Six Sigma training and technology. As part of an integrated solution, MoreSteam has released a Microsoft® Excel®-based data analysis tool, online tools for testing and project tracking and management, and multiplayer simulation games for the classroom. After ten years, MoreSteam has developed the most comprehensive, commercially available Body of Lean Six Sigma Content for use at every level, from novice to seasoned practitioner. Over 250,000 individuals have now registered for one or more of MoreSteam's online courses.
MoreSteam.com is not a consultancy but a partner to Lean Six Sigma deployments who need to execute a first-rate program without sacrificing time and money. MoreSteam supports Blended Learning training models by helping to deliver, integrate and customize premium-quality online training components that companies do not wish to build and support themselves. In late 2009, MoreSteam translated its experience into a collection of best practices called the "Blended Learning Playbook." This handbook describes the design and implementation of a Lean Six Sigma training deployment and how to blend online content delivery, classroom practice and coaching to yield the most effective training design possible.
The term "more steam" is an old expression referring to the practice of engineers of adding fuel to their steam engines to achieved greater drive, speed and success. In the same vein, MoreSteam.com has worked ceaselessly to deliver an ever-expanding catalog of e-Learning courses and online software tools to fuel the success of its many Lean Six Sigma customers.
"Since our start, MoreSteam's mission has been to deliver affordable training and software tools that help to advance the performance of professionals and organizations," explained MoreSteam.com CEO, Bill Hathaway. "Process improvement activities produce significant financial, social and environmental benefits, and by engaging technology, we seek to spread and support best process improvement practices throughout the world."
In honor of its tenth anniversary, MoreSteam is hosting a drawing for a free online course subscription to one randomly selected winner. Interested individuals can select any one of MoreSteam's online courses, including Lean Six Sigma Black Belt, Lean Six Sigma Green Belt, Design for Six Sigma, or Lean Methods Accelerator. Individuals can enter the contest through MoreSteam's Web site: http://www.moresteam.com/morenews/10th/anniversary.cfm.
About MoreSteam.com
MoreSteam.com is the leading global provider of online Lean Six Sigma training and blended learning technology, serving over 1,800 corporate clients and over 20% of the Fortune 500 with a full suite of Lean Six Sigma e-Learning courses, EngineRoom® data analysis software, TRACtion® online project tracking software, CrucibleTM online testing, and SigmaSim® online DMAIC simulations and games. MoreSteam.com was launched in the year 2000 in response to the high cost of traditional Six Sigma training and tools, and has now trained over 250,000 Lean Six Sigma professionals. MoreSteam's mission is to enable people to advance the performance of their organizations by delivering powerful tools for process improvement to the widest possible audience at the lowest price available.