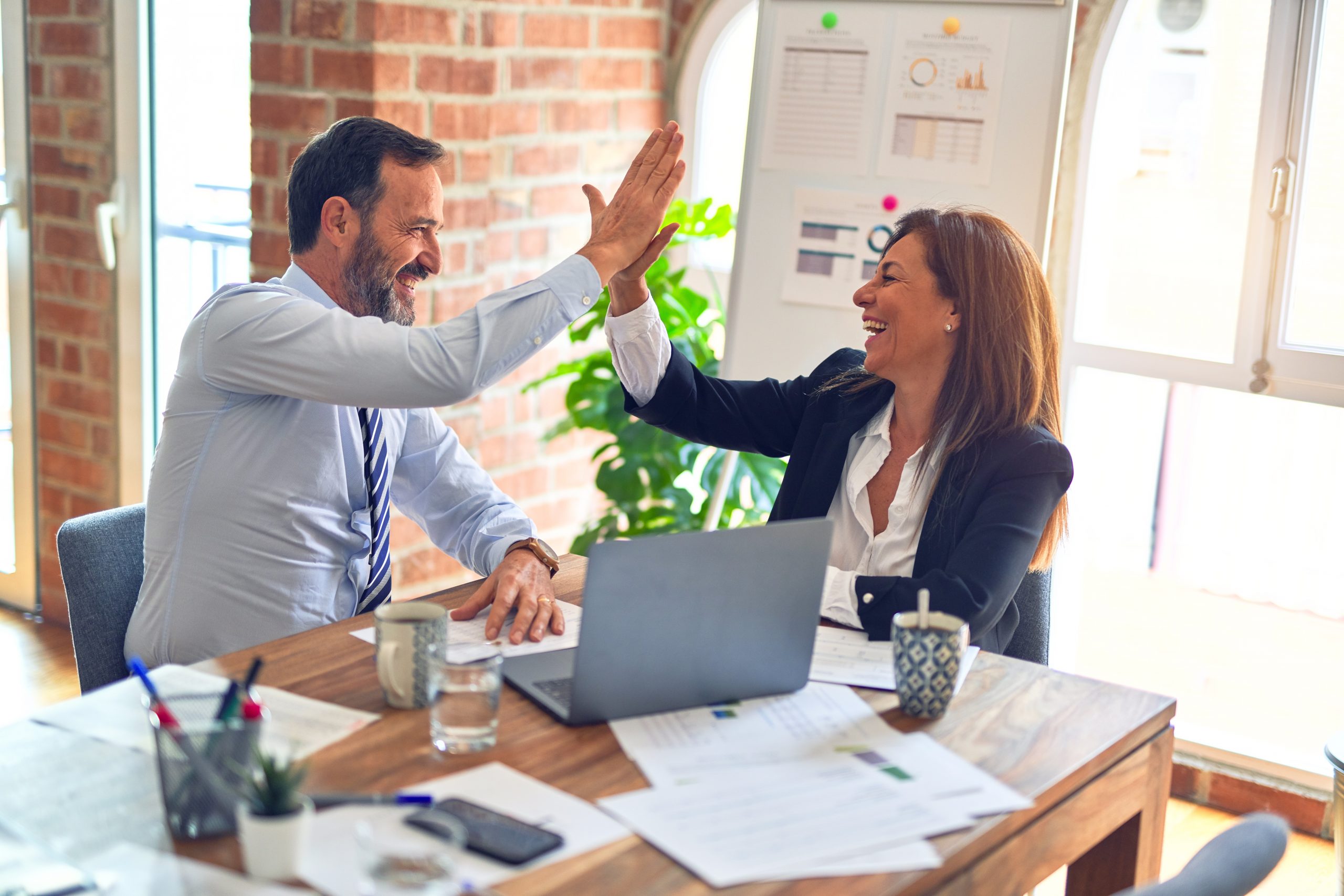 Day 3 brings big news and big learning opportunities at the iSixSigma Live! Summit & Awards at the Doral Golf Resort and Spa in Miami.
Featured activities for today (Wednesday, Feb. 9) include a high-energy general-session keynote, 11 program sessions and three panel discussions. But probably the most anticipated portion of the day is the unveiling of the 2011 iSixSigma Best Places to Work award winners. We will be revealing the winners in news reports later in the day. Stay tuned and find out which companies topped our list!
Dave Logan, expert in cultural transformation in the workplace and best-selling author, is today's general-session keynote speaker. Logan's address, "Tribal Leadership: Leveraging Natural Groups to Build a Thriving Organization" will sure to get our crowd thinking about ways to improve their own work organizations.
Program sessions today include the following:
– "Smart Metrics: Make Metrics Last and Integrate Them into Your Organization's Culture" by James A. de Vries, Director and Master Black Belt, Air Products and Chemicals Inc.
– "VOC: How – and When – to Listen to the Customer" by Gary Jing, Design for Six Sigma Deployment Leader and Master Black Belt, Tyco Electronics
– "Designing Training to Fit the Culture" by David Olski, Executive Director of Lean Six Sigma, Lenovo
– "Delivering Value in Corporate Finance" by TJ Rock, Finance Master Black Belt, and Adam Madgar, Senior Finance Black Belt, Cameron International
– "RFID – Applying Process Management to Increase Customer and Supplier Engagement" by Carol Rylander, Vice President of the Miami Distribution Center, Macy's Logistics
– "Applying Lean Six Sigma to Consolidate and Merge Processes, While Integrating the Customer" by Laurie Meister, Director of Process Improvement and Master Black Belt, Wausau Paper
– "Teaching the Practical Application of Simulation Methods to Enhance Transactional Projects" by James M. Wasiloff, Director of Continuous Process Improvement, TACOM LCMC Strategic Planning and Transformation, U.S. Army
– "The Heart of ROI: Project Identification, Selection, Tracking and Replication" by Steve H. Jones, Global Director of Continuous Improvement, Siemens IT Solutions and Services
– "Connecting Strategy & Action – Methods for Aligning Your Efforts with the Strategic Objectives of Your Organization" by David W. Crawford, Senior Manager for Business Process Excellence, Boehringer Ingelheim Chemicals
– "Utilizing Predictive Modeling to Increase Customer Retention" by Betsi Harris, Group Director of Lean Six Sigma, and Richard Ross, Master Black Belt, Tyco International/ADT Security Services
– "Customizing a Training Program to Meet Evolving Business Needs" by Bob Gutman, Director of Process Improvement, CSX Transportation
– "Healthcare Reform and Where Lean Six Sigma Fits In" by Nancy B. Riebling, Director of Operational Performance Solutions, North Shore LIJ Health System; Robert Tippett, Director of Business Process Engineering, BlueCross and BlueShield of Nebraska
Later on today, there will be two special sessions:
– "Panel Discussion: Lessons Learned from the Fortune 20" by Holly Duckworth, Vice President for Continuous Improvement, Kaiser Aluminum; Bob Gooby, Vice President of Process Redesign, McKesson Corporation; Greg Hayes, Master Black Belt for Global Continuous Improvement, Walmart; and Kristen Pretzell, Vice President and Process Improvement Leader for Residential Valuation Services, Wells Fargo
– "Panel Discussion: Master Maturity – How to Get Where You Want to Be" by Jim Cosco, Vice President and Chief Quality Officer for Home & Networks Mobility, Motorola; Chandeep Singh, Executive Vice President for Process Excellence and Workforce Management, Firstsource Solutions Ltd.; and William Owad, Senior Vice President for Operational Excellence Cardinal Health Inc.
iSixSigma team of reporters – including editor-in-chief Paul V. Arnold, senior editor Kirsten Terry and associate editor Randy Woods – are on site and will be reporting from the event in the News and Blogs sections of the iSixSigma.com Web site. Also, keep up to date by viewing our Twitter posts at http://twitter.com/iSixSigma.