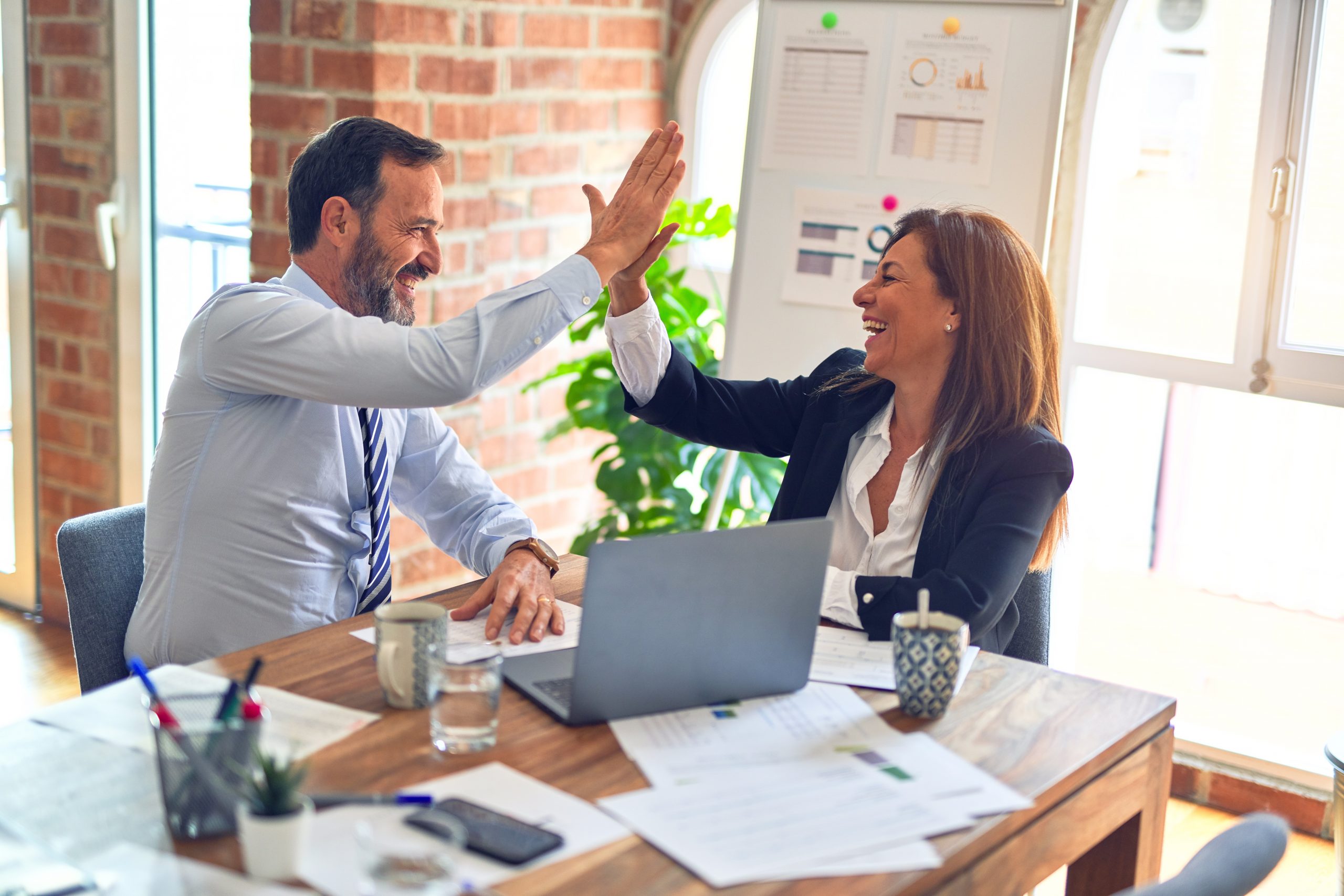 Corporate innovation and Six Sigma go hand in hand if the methodology is fully utilized. That was the conclusion of participants in a lively discussion at the International Society of Six Sigma Professionals (ISSSP) conference in June.
By Richard Lee, iSixSigma Special Correspondent
Dateline: Scottsdale, Arizona (USA), June 1, 2004
Corporate innovation and Six Sigma go hand in hand if the methodology is fully utilized. That was the conclusion of participants in a lively discussion at the International Society of Six Sigma Professionals (ISSSP) conference in June.
Then the same conclusion was confirmed the next day by Jim McNerney, chairman and chief executive officer of 3M, in his keynote address to the conference. The Minnesota-based company is steadfast practitioner of Six Sigma and has reaped great benefits, he noted. 3M has been a leader in expanding Six Sigma from a strategy of primarily productivity improvements and cost-cutting to corporate growth, McNerney said. His company moves forward using an established methodology called Design for Six Sigma.
A Sampling of Innovation from GE
LightSpeed from GE Medical Systems, a CT scanner that captures multiple images of a patient's anatomy simultaneously, at a speed six times faster than traditional "single-slice" scanners. It doubles doctor productivity, and enables doctors to more accurately diagnose and treat patients and to make decisions with greater confidence in life-or-death situations. Orders for the system came in at a rate six times faster than any product GE Medical Systems introduced.
LMS100 from GE Power Systems and GE Aircraft Engines is the world's most efficient simple-cycle gas turbine and can produce 100 megawatts of power. The new gas turbine was designed using Six Sigma quality processes with designed-in reliability. It was a collaboration between four GE business units and three other companies.
3M has a company-wide new product introduction process, not unlike another industry leader General Electric. This process helps derive innovative ideas, and Six Sigma provides the rigorous methodology to ensure that development does not flag. The result is a product or service developed with less waste and frustration and on the market sooner with less development cost.
Some 50 company deployment leaders, vice presidents and directors voiced their opinions at the pre-conference discussion session titled "Six Sigma and Innovation." The session was facilitated by Michael Cyger, founder and managing director of iSixSigma.com, the leading Internet portal focused on Six Sigma. ISSSP invited a portion of the 250 conference attendees to discuss the issue in response to a Reuters news service article which suggested that Six Sigma, a breakthrough improvement management system used by many of the world's most successfully corporations, could stifle creativity.
Participants in the innovation discussion generally agreed that the May 13, 2004, Reuters article which appeared in several publications, including Fortune and CFO magazines, was "shallow," "unsubstantiated" and "short-sighted." The main critic cited in the article was corporate strategist Jay Desai, who operates the Institute of Global Competitiveness. He was quoted as saying that Six Sigma does not allow for innovation.
Participants defended the methodology, insisting that Design for Six Sigma has played a key role in developing new products and services from the ground up to meet Six Sigma standards and customer expectations for their issues.
For example, STEMCO, a manufacturer of sealing products, metal polymer bearings and compressor systems located in Longview, Texas, used Six Sigma to develop a new maintenance tool for heavy duty trucks that allow equipment to be "smart serviced" based on usage and not on mileage. Using Six Sigma to establish an intensive quality program, combined with a Lean manufacturing philosophy, STEMCO has developed a company-wide cooperative effort to improve its products and launch new, innovative products and services, according to a company spokesman.
"Six Sigma is all about improving process," said one participant, commenting that the results cannot be refuted. Its use eliminates the use of pre-conceived ideas that could cloud the creative process and the ability to bring a product or service to market.
Also Six Sigma's emphasis on a company being customer-oriented helps innovation. During the discussion, a 3M employee noted that his company's introduction of a new sandpaper line designed for builders used extensive voice of the customer and Design for Six Sigma techniques to ensure customer delight with its intended use, quality and price.
The use of Six Sigma can be a bond between suppliers and the companies they serve, allowing for better cooperative efforts to innovate. One member of the session, whose company serves the medical field, recalled how its staff convinced a hospital's management that Six Sigma was an ideal way to improve efficiency and service. The hospital used the methodology and that created such good will that assured the company that the hospital would be a long-term customer.
While many companies have a strong grasp of Six Sigma, very often consultants who work with businesses do not, said a participant in the session, commenting that success stories about how the philosophy has benefited a business or organization are hard to refute.
Adherents must do a better job of promoting the Six Sigma so other companies and consultants can benefit, she told her fellow participants, who have leadership positions in such firms as 3M, Bank of America, Dow, Ceridian, Dupont, Lilly, Hewlett-Packard, Johnson & Johnson, Mazda, Roche and Samsung.
The business world must understand what Six Sigma can do, according to discussion leader Cyger. "We must make sure that ignorance doesn't become pervasive among our organizations." He stressed that Six Sigma itself is not a panacea, but it can be a critical component in the development of new technology, products and services – the methodology must be used to carry it through to the marketplace.
Cyger also shared with the discussion group comments made by iSixSigma.com readers about the Reuters article, among them was this one:
"What we need are individuals at all key points in a company who can exhibit both 'A' thinking and 'B' thinking, according to time and need. We cannot make money just by innovating, and we cannot make money just by having efficient processes. We need both."