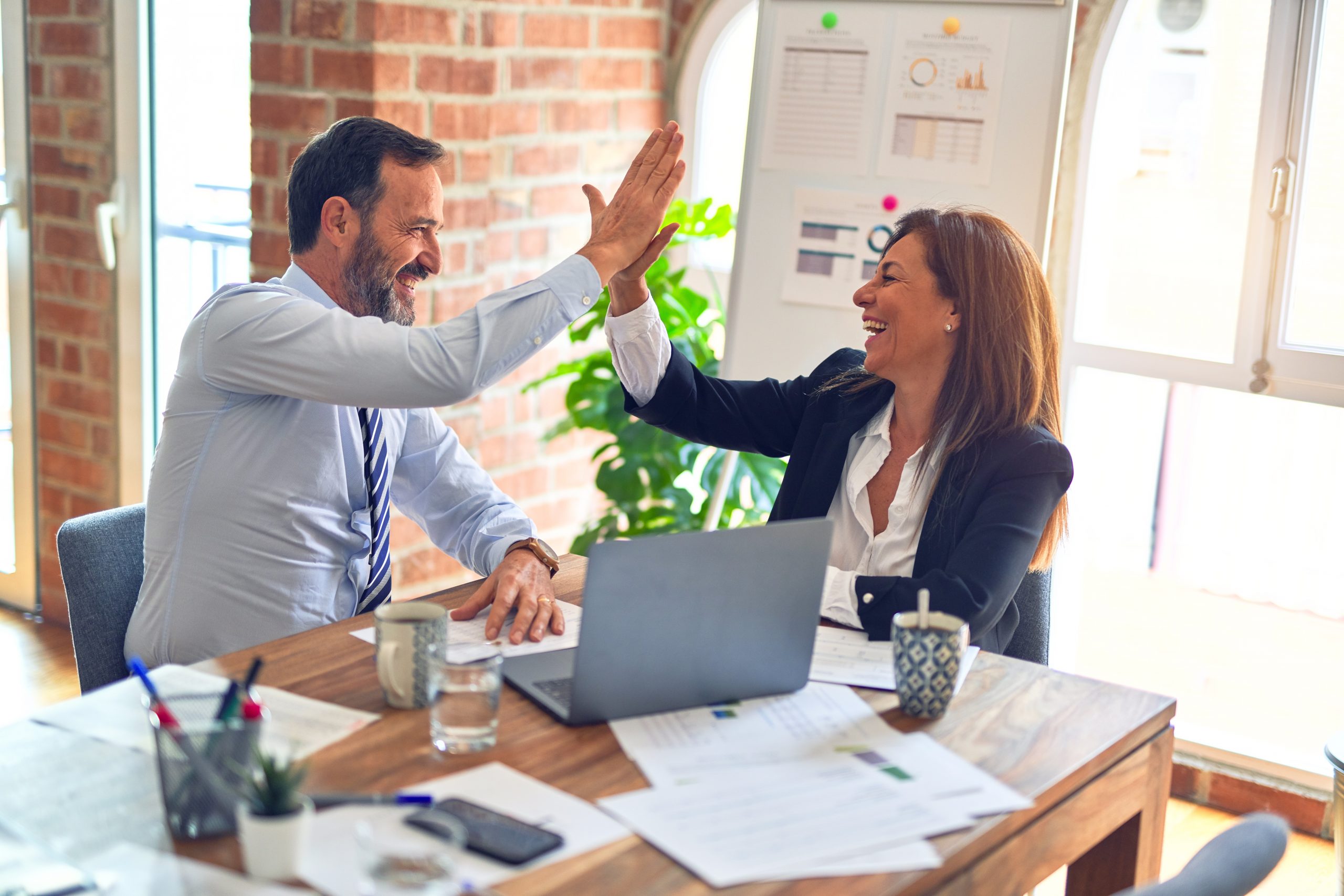 George Group, DeLeeuw Associates and iSixSigma Partner to Advance Financial Services Quality Through Focused Six Sigma Portal
RIDGEFIELD, Conn., Feb. 11 /PRNewswire/ – George Group, DeLeeuw Associates, Inc., and iSixSigma today announced a strategic alliance which has resulted in a new Internet portal for the financial services industry, focused specifically on the application of Six Sigma — a rigorous, data-driven method for business process improvement. The primary purpose of this co-branded portal, named iSixSigma Financial Services (http://Finance.iSixSigma.com ), is to facilitate improvements in quality and efficiency within the financial services industry by providing free and easy access to educational and reference materials, case studies, best practices and other information designed specifically for financial services professionals.
The portal opened operations on Jan. 1 and already has attracted tens of thousands of financial services professionals interested in the use of Six Sigma in their operations. Thousands of referrals from other sites indicate the portal is already being received as a useful resource.
The audience for the new iSixSigma Financial Services portal includes business and quality professionals from banks, finance organizations, insurance companies, mortgage companies, investment/securities organizations and treasury operations, and ranges from business-to-consumer to business-to- business operations. The portal also includes content to aid the general role of finance (accounting, risk, accounts payable, accounts receivable, etc.) within organizations.
"This project is a unique and comprehensive resource for the financial services industry," said Michael George Sr., chairman and CEO of George Group. "iSixSigma, George Group and DeLeeuw Associates share a common vision for this portal to be the global learning and communications platform for financial services professionals." George is the author of "Lean Six Sigma for Service", "What Is Lean Six Sigma" and the upcoming book, "Conquering Complexity in Your Business".
"Our goal is to promote the sharing of best practices in process improvement through our partnership with George Group and iSixSigma. This sharing of knowledge will allow financial services professionals to deliver products and services to their clients in a more efficient, cost-effective and higher quality manner," added Bob DeLeeuw, president and CEO of DeLeeuw Associates, Inc.
GE Capital, Citigroup, Bank of America, Washington Mutual and many other early supporters of the Six Sigma methodology achieved impressive cost savings and productivity improvement across many financial service businesses. In 1999 George Group began enhancing Six Sigma's cost and capital reduction capabilities through the addition of Black Belt specialty training tracks in Lean Six Sigma, Design for Lean Six Sigma and Lean Six Sigma for Service. George Group experts have successfully introduced the approach to some of the leading companies in the financial services industry.
"The iSixSigma and George Group/DeLeeuw Associates financial services portal brings together the largest community of business professionals interested in Six Sigma and business process improvement with the expertise and experience of the thought leader in financial services," said Michael Cyger, managing director of iSixSigma. "Creating a dedicated portal through which users can access financial services quality information, tools and advice at no cost will help transform the way financial services businesses execute around the world."
The iSixSigma financial services portal features an interactive discussion forum, original and insightful articles, newsletters, free tools, professional development and other useful resources. Original article submissions are welcomed from Six Sigma and industry experts, consultants and others interested in sharing information and improving financial services quality, Cyger noted.
This announcement is for the third iSixSigma industry/sector portal to launch. In February 2003, iSixSigma opened its healthcare portal (http://Healthcare.iSixSigma.com ) and in March 2003, iSixSigma opened its software and information technology portal (http://Software.iSixSigma.com ).
About George Group and DeLeeuw Associates, Inc.
The George Group and DeLeeuw Associates alliance provides financial services customers with deep industry expertise and cutting edge Lean Six Sigma capabilities to drive immediate and sustained improvements in quality, speed and profitability.
George Group is the global leader in Lean Six Sigma and has successfully deployed corporate performance improvement programs for Global 500 clients since 1986. Michael George, CEO and chairman, has written extensively about methods businesses can use to maximize growth and economic profit. (http://www.georgegroup.com )
For more than a decade, DeLeeuw Associates has been at the center of some of the largest change events in financial services history, providing proven solutions in integration management, reengineering, technology, project and change management and training initiatives. (http://www.deleeuwinc.com )
About iSixSigma
iSixSigma is the industry leading business-to-business information portal and career marketplace at the cutting-edge of the quality and management professions, and is frequented by more than 70 percent of the Fortune 100 companies in America. Heralded as "head and shoulders above all other Six Sigma-related sites," iSixSigma services more than 400,000 worldwide visitors each month and has won numerous awards and distinctions for providing free Six Sigma and quality resources to business professionals around the world. Visit iSixSigma on the web at (http://www.iSixSigma.com ) and the iSixSigma Job Shop at (http://jobs.iSixSigma.com ).
Contact: Vicki Morgan
972/473-7480
# # #