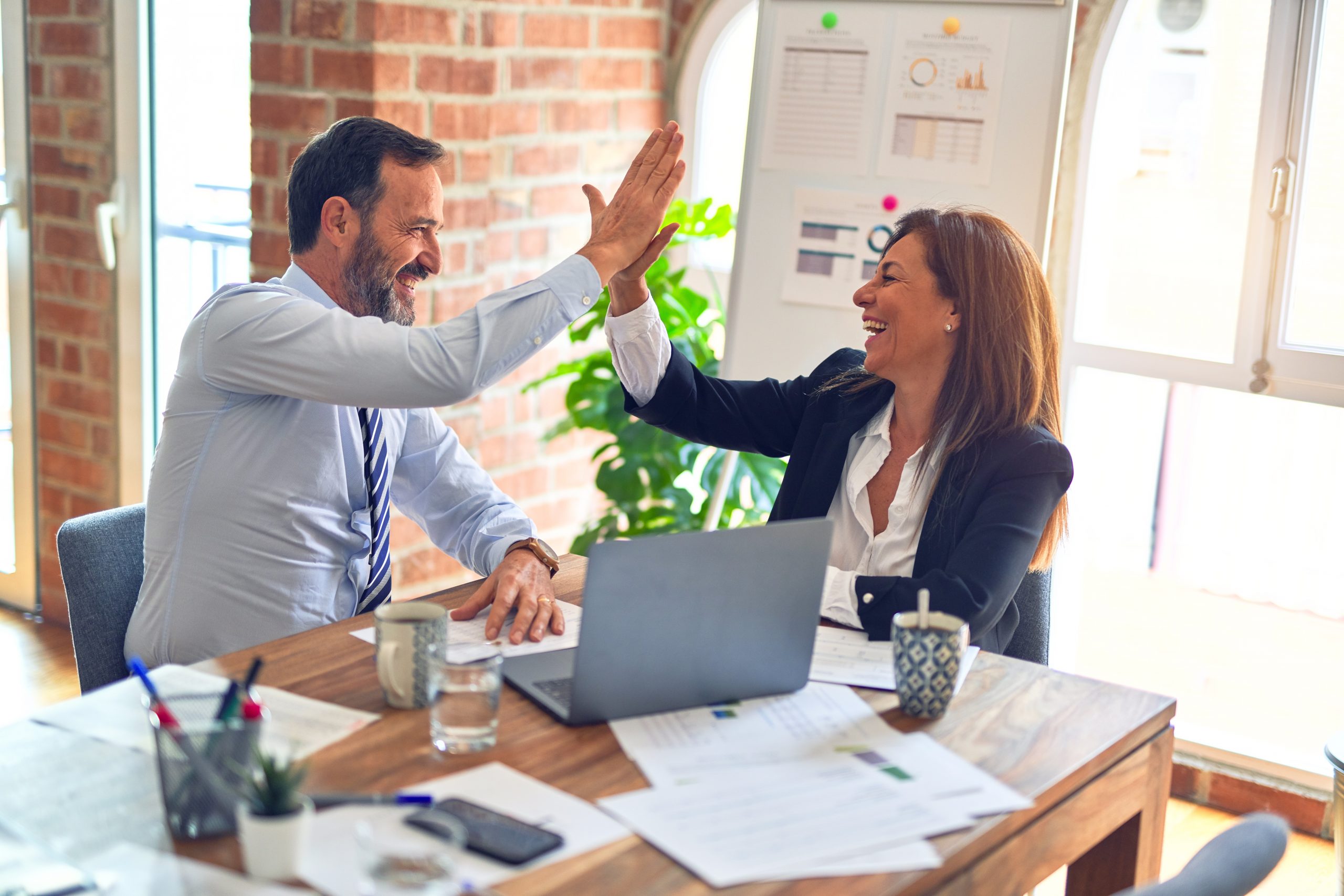 It''s holiday time and Amazon is just about as busy as Santa. This year at Amazon.com you'll see the Holiday Delight-O-Meter, which shows real-time data for the number of items ordered worldwide since November 21st. My calculations estimate about 2,000 items ordered per minute. Not much room for error. It's good to know that instead of Gremlins wreaking havoc in their distribution centers, they've got Six Sigma elves on the shelves.
Six Sigma is rarely mentioned by name in Amazon's annual reports and press releases, yet the methodology is entrenched in the culture of company. Six Sigma and Lean Manufacturing principles are part of the Operational Excellence program that began in 1999 when Jeff Wilke joined Amazon as VP of Operations. He came from AlliedSignal and his background in Six Sigma made him the perfect choice to drive efficiencies in operations.
"Operational excellence: To us, operational excellence implies two things: delivering continuous improvement in customer experience and driving productivity, margin, efficiency, and asset velocity across all our businesses." 1999 Annual Report
The Six Sigma tenet of selecting the "best and brightest" employees as Black Belts is taken one step further at Amazon. For operations positions they only recruit the best and brightest employees, period. Top schools such as LFM program at MIT, Carnegie-Mellon, and the University of Chicago are where Amazon finds their thinkers. Jeff Wilke, an MIT-LFM graduate, is no exception.
Annual reports, press releases, and news articles often mention the improvements Amazon is making. These improvements no doubt stem from the Operational Excellence program:
"Fulfillment costs as a percentage of net sales decreased due to improvements in productivity and accuracy…a decline in customer service contacts per unit resulting from improvements in our operations…". 2004 Annual Report

"The operating efficiencies helped Amazon triple its earnings in the third quarter of the current year, while still being able to offer consumers incentives, including free shipping." Record Numbers Go Online Shopping, CNN International, January 4, 2005
Below are excerpts from articles that specifically mention Six Sigma at Amazon:
"Over the past year he (Jeff Bezos) has walked the walk: He has put Amazon through a massive overhaul by slashing spending, revamping the culture, laying people off, and hiring old-economy whizzes to teach him Six Sigma and inventory management. The result is a leaner, more efficient retailer, one that most analysts believe will turn a profit by the end of 2002. Beautiful Dreamer, Fortune, December 18, 2000

"At Amazon''s massive fulfillment centers, Wilke teaches his staff to use Six Sigma DMAIC (define, measure, analyze, improve, and control) reviews to ferret out inefficiency. Bezos points to the operations team's improvements in Amazon's inventory-record accuracy as a favorite example of the success of these efforts." Amazon Gets the Last Laugh, Business 2.0, September 2002

"Q: You''ve said you can make rapid progress on this in 2000. How rapid?
Jeff Wilke: The processes are mappable. It's the classic "measure, analyze, improve, control." In the world I came from, I had to worry about chemistry, physics, and electronic interaction. All we have to worry about here is the flow of stuff. We understand what to measure. It''s complex, but it doesn't require the same amount of mathematical rigor. We can reduce the variability with some basic tools, and we can link that all together into a process that everyone understands, and then you lock in the gains by controlling what you've created." Jeff Bezos: There's No "Shift in the Model", BusinessWeek online, February 21, 2000

"The 35-year-old engineer (Wilke) employs a team of a half-dozen mathematicians who devise models for, say, the best way to spread book inventories throughout Amazon's six warehouses in the U.S. Mr. Wilke is a devotee of "six sigma," a method for using data analysis to reduce errors in manufacturing and service industries. He assigns "black belts" and "green belts" to workers, a six-sigma award system that honors the most creative problem-solvers at its warehouses.

"His crusade is helping. Fulfillment costs — charges incurred to process orders, but not to ship them — are Amazon's single biggest operating expense. These costs fell to 12% of revenue last year from 15% in 2000. Fulfillment costs in the most recent quarter were $90.3 million, or 10.6% or revenue." Amazon Prospers on the Web By Following Wal-Mart's Lead, The Wall street Journal, November 22, 2002
Additional Articles and Links
Operations, Amazon.com
Amazon Perfects New Process of Packaging Multiple Orders, San Francisco Chronicle, December 21, 2004
Pick, Pack and Ship … and Deliver Profit, The Seattle Times, December 21, 2004
Jeff Bezos Takes Everything Personally, CIO.com, August 1, 2000