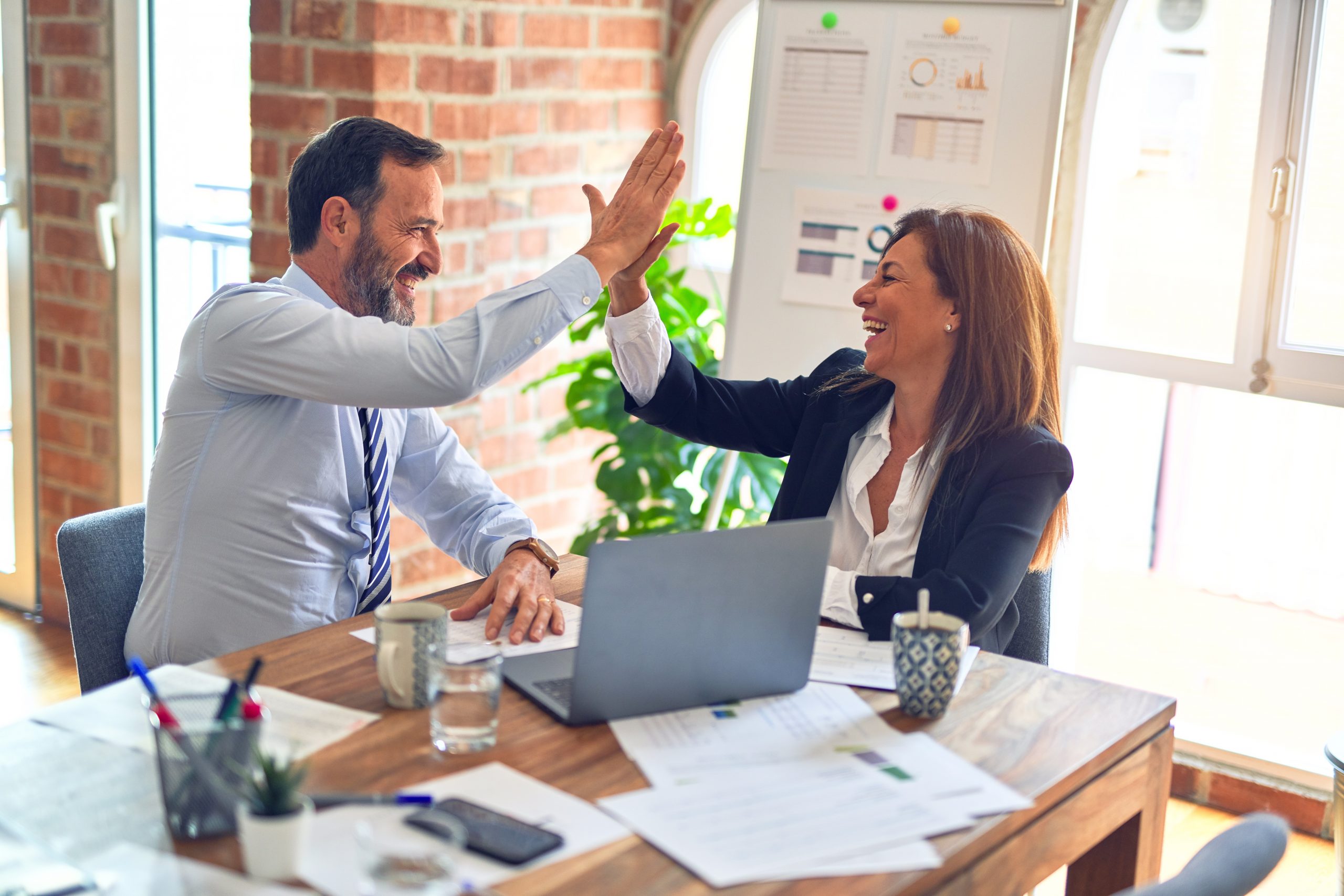 "Train and hope for the best."
Acting on that tenuous proposition, a small group of Chevron Corp. employees initiated a business unit deployment of Six Sigma eight years ago. The odds that it would spread enterprise wide were not good. But fueled by proponents' zeal and impressive results, the grassroots effort crossed national and business unit borders as it won converts.
Today Lean Sigma is the standard continuous improvement program for Chevron's Global Upstream division, which is responsible for oil and gas exploration and production and comprises more than two-thirds of the energy giant. Lean Sigma is required in Upstream's North America operating company, and while it is optional in the division's three other operating companies, several business units within those groups have begun using it.
The odds of Lean Sigma becoming a mandated corporate initiative have definitely improved, though current conditions work against that happening soon. Chevron is on "initiative overload," explained Stephen Turnipseed, Global Upstream Lean Sigma advisor. With all the programs and requirements already in place, "there's a strong pushback against anything mandatory," he said.
Company Profile
Company name: Chevron Corp.Headquarters: San Ramon, Calif., USA

Founded: 1879

Number of employees: More than 62,000

Global reach: Business activities in more than 100 countries

2009 revenue: $167 billion

2009 net income: $10.5 billion

Primary business activities: oil and gas exploration and production, refining, marketing and transporting; chemicals; mining; power generation

Website: chevron.com
Also working against a corporate deployment is the "tremendous activity" taking place at Chevron in both new capital projects and existing assets. The level of activity in the world's oil industry is at historic highs, Turnipseed said. As traditional oil sources dwindle, companies are forced to do more and more exploration for new sources – often in geographically or politically inhospitable areas.
Gary Luquette, president of Chevron North America Exploration and Production Co., agreed, saying, "I've been in this business 30 years and I don't ever remember it being as busy and aggressive as it is now."
Exploring Six Sigma
But Chevron's Lean Sigma program does have corporate backing now, compared to the first three years, which were all employee driven, said Turnipseed, who was one of the grassroots leaders. The first effort was a single project carried out by six employees in 1998 and 1999 at the Chevron Lost Hills water treatment plant in the San Joaquin Valley of California. At the plant, water is separated from the liquid coming out of the ground and is cleaned for re-use in operations. The project reduced the solids in the water by an impressive two-thirds and resulted in a reduction in operating costs of about 30 percent.
"No one listened," said Turnipseed, who learned about the project from the person who had led it. Instead of garnering management interest in an initiative, "the results were seen as good engineering and won some minor recognition for the employees involved. That's one of the big limitations of a grassroots deployment," Turnipseed explained. "Individuals may not have the clout or visibility to raise awareness to a level where the leadership completely understands what's happening."
The first actual deployment of Six Sigma was in Indonesia, where Turnipseed was a process specialist in the central technology support group. The Indonesia operation is similar to the operation in the San Joaquin Valley. Inspired by the project-generated results there, Turnipseed saw Six Sigma "as a great set of tools" that he and his colleagues could use. "The methodology seemed applicable to improvement of oilfield processes, i.e., oil and water treating and measurement of fluids," he said.
The person who told him about the Lost Hills project had left Chevron and gone on to become a Six Sigma consultant and instructor. Turnipseed asked that individual to come to Indonesia and teach a wave of Black Belt training.
A force of one, Turnipseed got internal funding for the training, lined up the facility, convinced the leaders to send people to be trained, and pushed the trainees to finish projects. The "carrot" was that the program offered an industry-recognized certification. Seventeen employees took the course – two American expatriates, who worked on site in 28-day rotations, and 15 Indonesian nationals. At least half of them eventually were certified as Black Belts.
That training, in early 2000, was a "hope for the best" proposition, Turnipseed said, adding, "We didn't have leadership commitment, but we did have support to 'Do it – then let me know when it's done.'"
Turnipseed soon realized that Six Sigma was more than just a set of tools – it was a way of doing business better. "We got a few successful projects going that were process performance improvement, and the financial benefits were impressive," he said. The results from those projects won Turnipseed permission to run a Six Sigma training program. Lean was added in 2001.
While several people, including Turnipseed, became instructors, ultimately the decision was made to outsource training needs. Anything longer than a one-day introduction to Lean Sigma is contracted out through a consulting company. "There is no business case for us to take people away from running Lean Sigma projects to conduct training," Turnipseed said. "Each of our full-time [Black Belts] are required to finish three projects a year and generate at least two million in value."
Both Green Belt and Black Belt training were offered in Indonesia, as is the practice in all Chevron business unit deployments now. A three-week Green Belt course offers two weeks of classical Six Sigma and a week of Lean. A four-week Black Belt course includes one week of design of experiments and one of Lean.
Making Converts
Though the average person going through the training in Indonesia used the tools only if they had to, a few of the trainees became real converts. They spread the voluntary deployment like a missionary effort, with one convert taking the skills and principles of Six Sigma to their next assignment and making more converts there. This methodology migration was aided by the highly transitory nature of Chevron's workforce.
Lean Six Sigma Snapshot
Deployed: First business unit deployment in 2000Trained Green Belts: 500

Full-time Black Belts: 30

Projects: 225 active

2009 financial benefit: $450 million gross ($400 million net) across the Global Upstream business units from 200 projects; in Chevron North America Exploration and Production the value from Lean Sigma exceeded 3% of revenue; value since inception has exceeded $1 billion.

Update on 2009 progress: 12 Global Upstream business units either have Lean Sigma programs, or leadership commitment to start programs. As visibility has grown to the corporate level, other parts of the business have also embraced the continuous improvement methodology. The first Lean Sigma projects to have significant roles in Major Capital Projects were successfully completed. More than 130 Lean Sigma classes were conducted in 2009 covering eight countries with over 1,400 attendees.
One of the converts in the early classes in Indonesia was Scot Buell, who is currently manager of base business for the Chevron business unit in Angola, in southern Africa. The training and tools had appealed to Buell immediately. "I have a statistical background from grad school," he said. "I always had, to a certain extent, a Six Sigma-sort of approach to my work."
Soon after taking Green Belt training in Indonesia, Buell was transferred to California as Operational Excellence Champion. He convinced Luquette and the leadership team to support a deployment in the San Joaquin Valley (SJV) operation. At that time Luquette was vice president of the SJV unit. This marked Chevron's first top-down business unit deployment, Turnipseed said.
"[Luquette and his team] were involved and committed. Leadership was helping to select projects and individuals to go through the program and holding them accountable for results," he said.
Then, in 2003, after 20 months of getting the deployment up and running in California, Buell was sent to Angola. Turnipseed, in turn, with all the experience gained in Indonesia, became process advisor, or deployment Champion, for the SJV unit – the first full-time Lean Sigma position at Chevron. Also that year, a new vice president was named to the San Joaquin operation.
Growth of Deployment
Calling leadership change the biggest threat to any grassroots effort, Turnipseed said he did not know at the time if the Lean Sigma program would continue under the new leadership. But Warner Williams, who became the vice president of the SJV business unit, had already been exposed to Lean Sigma within Chevron before moving to the San Joaquin operation.
Still, he proceeded with caution. "You don't want to cram it down their throats, because you don't want them turned off," he said.
Williams' next step was to put his money where his mouth was: He decided to fund the Lean Sigma resources from his own budget for two years, becoming a process sponsor. He calls it a "push/pull type of deployment," explaining that as he spotlighted successful projects, people within the organization were pulled into the Lean Sigma program. Now, "as new people come into the organization, it's a push. We tell them this is how we run the business here – these are the results."
The success of the SJV Lean Sigma deployment quickly captured attention across Chevron. "We are very competitive at Chevron," said Williams, who recently has been named vice president, Gulf of Mexico business unit. "We get ranked against the other business units." If one unit is doing well, others take immediate notice.
"Not being an early adopter was shooting yourself in the foot," Williams said. "If your results weren't as successful as your competition – the guy running the same type of operation – you had to explain why not. Once I had an early adopter and had results, others got on board quickly."
Overcoming Resistance
When Buell, who had gone on to take Master Black Belt training, left California for Angola, he carried his zeal for Lean Sigma with him. But he found deployment a tough process.
"The start in Angola was fairly slow," he explained. "People had heard about it but they were highly skeptical. I was doing projects, but I was a one-man band." He began a training program in Angola in 2004, expanding it in 2005 and 2006.
One of the biggest problems in getting a deployment rolling was the simple fact of logistics. The Angola business unit encompasses operations widely dispersed throughout many time zones, including engineers in Houston. He said that between the geographic distance and time differences, "you end up with a workforce that is physically dispersed and separated."
Although Internet meetings help, Buell said there are times when nothing can replace face-to-face interaction. But in Angola – a country recovering from 25 years of civil war – there are few hotels to accommodate visitors, and visas can take months to process.
In addition, he said, projects are complicated by the Chevron practice of having expatriates from various countries work in back-to-back pairs on 28-day rotations. Such rotations are used when operations are centered in remote locations. In Angola, the rotation puts one person in the remote coastal province of Cabinda for 28 days while the other is in their home country for 28 days.
"We struggled with this initially. Sometimes back-to-back pairs work well together, but more often than not they have different skill levels, interests and abilities," Buell said. "If you have someone work on a project for 28 days and then hand it off and think it will go seamlessly – usually it will not." He said the Angola operation is currently working toward a timetable that gets projects completed within the 28-day windows.
Another complication, Buell pointed out, was the fact that when the Angola deployment began, in 2004, there was no full-time deployment Champion. Instead, Buell wore multiple hats, acting as Master Black Belt in addition to being the Operational Excellence Champion.
That hurdle recently has been overcome. In January Chevron committed to a full-time, dedicated deployment Champion. Trained as a Black Belt, she is Angolan, which means she is not in a rotational position and not subject to transfer.
Stabilizing Crude Oil in Angola
Lean Sigma projects completed in Angola have covered every facet of Chevron's offshore operation there, said Scot Buell, manager of base business for the business unit. One in particular – stabilizing the crude oil the operation produces – had an enormous impact."Nemba [crude oil produced in Angola] is light, sweet, premium crude that tends to be volatile," he said. He explained that the Reid vapor pressure (RVP) of the Nemba crude is high, which essentially means that it gives off a high amount of vapor. When that crude is loaded onto a tanker, the high RVP can cause hatches to pop, creating safety issues. It also causes the crude itself to shrink.

Buell went on to explain that there is an RVP specification associated with the sale of crude and that Chevron was having difficulty meeting that specification. Missing it with any frequency "devalues your crude in the world market and you end up selling it at a discount because no one wants it," he said.

A Lean Sigma project looked at the stations and various points the crude goes through as it comes in from offshore rigs. The project led to changes in several separator pressures that removed enough of the vapor at key stations to make it more stable and bring it into compliance with industry specifications.

"This was an industry challenge within Chevron," Buell said. "A very conservative estimate of the benefit of that project is $14 million."

In 2007 the Angola operation completed seven Lean Sigma projects with a total savings of $27 million," according to Buell. "Even with that, people were dismissive of those results and said, 'That was just good engineering – we could have done that anyway.' But we still won some converts."
"This is a big step for us," Buell said, explaining that the Chevron workforce in Angola is 86 percent Angolan. "We have to nationalize our Lean Sigma program."
Although the native language in Angola is Portuguese, Chevron's business language is English and the company provides language training. All Lean Sigma training is done in English; some instructors who speak Portuguese as a second language have been hired.
The nationalizing of the Angola deployment will likely take some time. As the country recovers from years of war, Buell said, college graduates are in tremendous demand. "There is just not the talent pool right now that you find in the U.S."
Staying on the Same Page
Buell sees a common Lean Sigma language as essential in taking the methodology across the entirety of Chevron.
"Since the deployment is not coming from corporate headquarters, there's a lot of room for the development of different languages and minor subtleties in approach," he said. "Steve [Turnipseed] and I realize that and are working together to minimize it."
Progress was made when in 2007 the Upstream Capability Governance Board approved Lean Sigma as the standard continuous improvement program for Global Upstream. The board, made up of a manager from each of the units in Global Upstream, is in charge of reviewing, approving and providing execution direction on any program that is in place for being rolled out, Turnipseed said. "It puts standardization around all the programs and puts governance on how many programs and how fast."
Lean Sigma is "still set up as something optional," Buell said, "but it's done so that if you use it, here's the standard you will use."
The five business units that report directly to Luquette are required to use Lean Sigma, he explained. For the nine units in the three other operating companies of Global Upstream, it is currently discretionary, with only three of those units presently using Lean Sigma as a standard way of doing business. Several are in the early stages, which Luquette defines as "picking low-hanging fruit and completing fairly easy projects."
Buell said, "We have seen success breeding some interest in Europe and Nigeria, but there's still some skepticism. In Nigeria they have another challenge from a security standpoint. When you're dealing with civil unrest, taking on Lean Sigma isn't necessarily going to be a priority."
The real test in this discretionary deployment, Buell said, is going to be who steps up and says, "Let's do this."
Risky Business
Even a deployment in the relative safety of California's San Joaquin Valley held some risks for those involved. There is always a certain amount of financial risk associated with launching a grassroots deployment, and perhaps greater career risk for those who jump on board as early adopters.
For Luquette, then-vice president of the SJV operation, the risk in deciding to allocate resources and support the deployment was not as great as it was for "those who had to step under the tent and commit to a new career path," he said.
"I was convinced early on that value would be gained for the resources I put in, so it was scalable. But I had to deal with the risk associated with getting people to leave their former walk in life for a new one," he explained. "They were worried about getting into something where the shelf life could be short or that could just go over a cliff."
Luquette picked his very best people and guaranteed them that they could have their job back if Six Sigma did not work out for them or for the company. "Asking my best people to step across that line without a guarantee seemed foolish," he said.
Transitioning to Full Time
Turnipseed pointed out that for years the Six Sigma initiative, growing from a grassroots model, had no support for full-time positions. Even the Black Belt positions were part time. "No one was willing to give up anyone to be a full-time Black Belt," he said.
Producing More Barrels
From the very beginning of the grassroots deployment, the Lean Sigma projects in Chevron Global Upstream have been quite large in terms of the dollar value, according to Stephen Turnipseed, deployment Champion. The average project value is around $1 million, with the median around three-quarters of a million dollars.Gary Luquette, president of Chevron North America Exploration and Production Co., said that in 2007 the deployment racked up a total financial benefit of $125 million. Half of that, Turnipseed emphasized, was growth from increased production. "We are focusing most of our projects on producing more barrels," he said.

Turnipseed pointed out that the energy industry is capital intensive. The same point also was made by Peter Robertson, vice chairman of Chevron, when he testified before the U.S. Senate in May about oil prices. Robertson told the senators Chevron is "aggressively spending" to develop oil and natural gas supplies.

The capital budget for 2008 is $23 billion for new energy projects, he said – a record amount for the company and triple what was spent in 2004. "In the previous six years, we invested nearly $73 billion – an amount greater than what we earned," Robertson said.

Luquette predicts that in five years Chevron will have Lean Sigma in place in all of its Global Upstream business units, and he sees the annual financial benefit at that point as somewhere around "half a billion," measured in lower costs, higher production and higher reliability.
About 500 people have been trained to be Green Belts and Black Belts, of whom maybe one-half have completed a project successfully or have been on a project team, he said. It was not until 2004 that the first three full-time Black Belt positions were created – in the SJV unit. By 2005, there were five full-time positions across Global Upstream. With a steady increase each year, the number now stands at more than 25, including seven deployment Champions – one for each of the six business units with Lean Sigma programs (three in North America and three international) and Turnipseed's full-time role for all of Global Upstream, created in 2006.
Most of these full-time positions have been filled by recruits from outside Chevron and outside the energy business. "We started hiring Black Belts from the manufacturing, defense and automobile industries," Williams said. "They don't have the baggage of thinking, 'We've always done it this way.'"
Turnipseed explained that starting with only part-time positions resulted in some challenges when the full-time positions were added. Do the Black Belts immediately start doing projects or mentoring part-time Green Belts?
Williams, who has almost completed Green Belt training himself, said the Black Belts have "gotten up to speed quickly and have really been able to facilitate." While at this point most projects are still being run by part-time Green Belts, Turnipseed said, "we hope to get to a point in maturity where half of our projects are run by full-time Belts."
Williams added that although Chevron does not require someone to have a Lean Sigma background to become a leader in the company, earning a Yellow, Green or Black Belt does weigh heavily in performance reviews.
Lean Sigma Forecast
Looking ahead, Luquette predicts that five years from now Chevron will have Lean Sigma in place in all of its Global Upstream business units, as, "part and parcel of how they execute their work. We'll have a full cadre of Green Belts and [Black Belts] and support for them to execute projects.
"What's going to be a challenge for us as we bring this new discipline into the business is how we ensure that these people's careers flourish and that we are able to move them up into higher positions over time. Thus far we have been able to keep them engaged and give them promotions within the current system."
Luquette said this is going to require some career-path mapping. "We intend to take care of [the Belts] as we do our earth scientists, petroleum engineers, chemical engineers, facilities engineers and electrical engineers.
"We intend to mature and evolve so that we treat Lean Sigma as another Chevron core discipline."
Sometimes a long shot pays off.