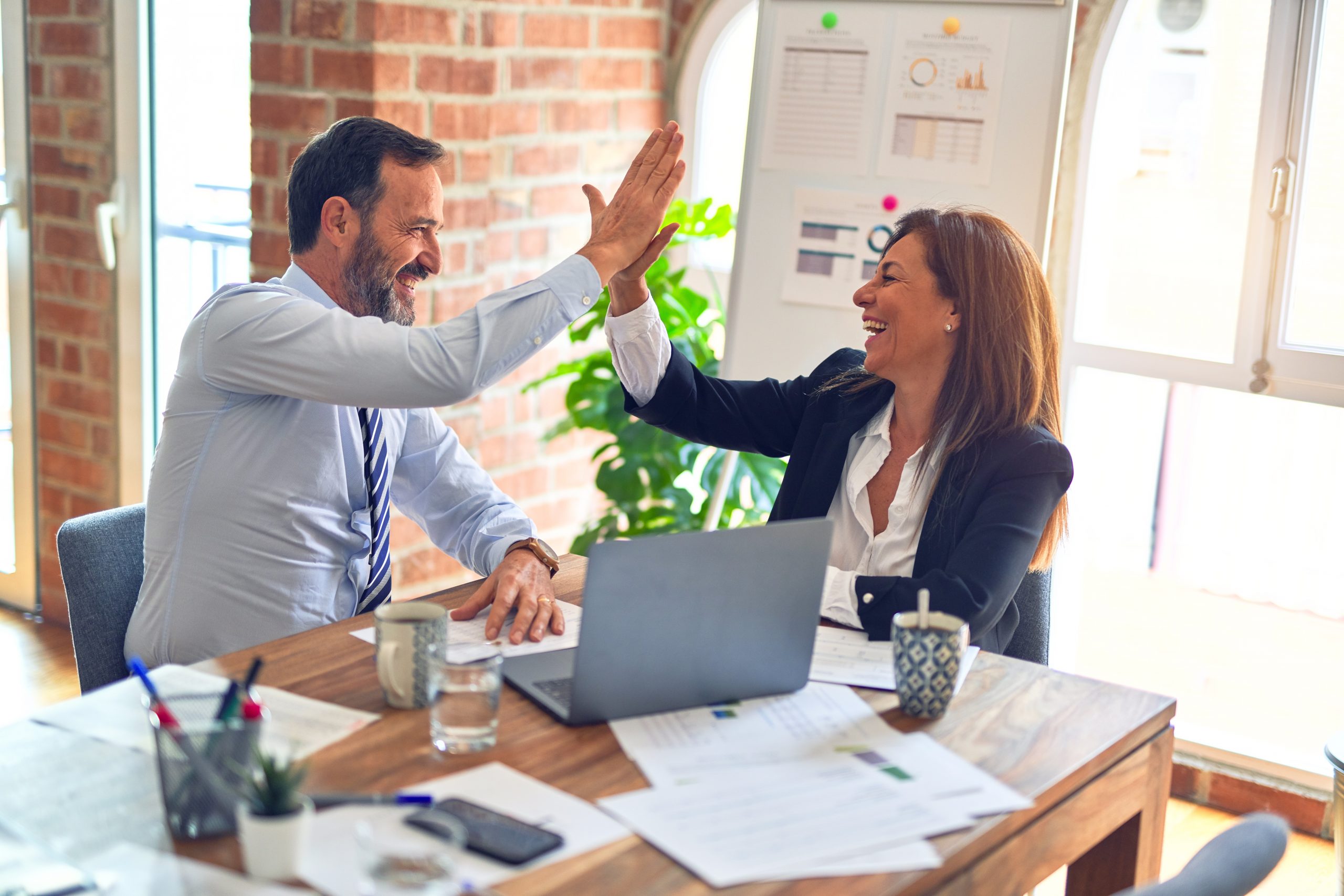 A Conversation with…
Gerald P. Belle, CEO of Merial,
And Silke Birlenbach,
Merial's Vice President
of Operational Excellence
In a conservation with iSixSigma, Gerald (Jerry) P. Belle, the executive chairman of Merial, and Dr. Silke Birlenbach, vice president of Operational Excellence for Merial, offer their insights on establishing a program of organizational excellence.
Merial is a market leader in animal health products, with 5,000 employees and more than $2 billion in worldwide revenues in 2006. It is a joint venture between Merck & Co. and sanofi-aventis. In 2005, Jerry Belle as CEO initiated an operational excellence program. It incorporates Lean, Six Sigma and change leadership. It is being applied across the business from research and development (R&D) to manufacturing to commercial operations and all support functions.
iSixSigma: When is the right time to launch a company-wide initiative such as Operational Excellence?
Mr. Belle: I was fortunate to have been given responsibility for a very successful company with two blockbuster drugs. Nothing in the business was irreconcilably broken. I concentrated first on strategy, aligning our board of directors on the choices we had to make, e.g., markets and businesses. We had to be clear first on how we were going to compete and win. Structure and staffing was next. We had to have the right people in place and be clear about roles, responsibilities and ensure that we had the capabilities and competencies to execute our strategy. Only then did we concentrate on processes and systems. I intentionally put processes before systems because you can't effectively put systems in place if you have not first optimized your processes. Operational Excellence is all about disciplined analysis and decision making, especially as a foundation for improving process performance.
iSixSigma: You have taken a more targeted than "big bang," all at once, approach to deploying Operational Excellence. Why?
Mr. Belle: This is about change, but since nothing was broken, it was about the kind of change needed for the future. Change in a successful company with a long-term view takes time. To own the change, people have to be given the opportunity and time to develop it, to shape it. Especially in a multi-cultural (primarily French and American) company such as ours, a disciplined evolutionary approach is fundamentally better.
iSixSigma: What did you expect would change through Operational Excellence?
Mr. Belle: We are a company full of passion and emotion, which is terrific. When it comes to decision making, I wanted people to see the power of disciplined, fact-based methods like Six Sigma. I wanted people to learn a common lexicon as a way to break down functional and cultural barriers. Operational Excellence is non-denominational.
iSixSigma: How were you able to relate for people the various Merial initiatives?
Dr. Birlenbach: First of all, we needed a simple framework under which we were able to establish the link between processes, functional ownerships for those processes, existing and future projects and initiatives, and the resources. An important change for us is to think in terms of processes, rather than functions; so one of the first things we did with the Merial leadership team was the definition of our core and enabling processes. This helped people to realize that in order to create customer value, i.e., position us for growth, we need to improve processes in which several functions and divisions are involved: For example, the process of market and franchise management involves primarily marketing, but also R&D, regulatory, supply chain and manufacturing. Another important step was to define our ambitions for each process, and how we want to measure success.
Secondly, this stays a framework and by definition only conceptual. Most people in Merial began to understand what it means once we had conducted and communicated on projects that are relevant for them.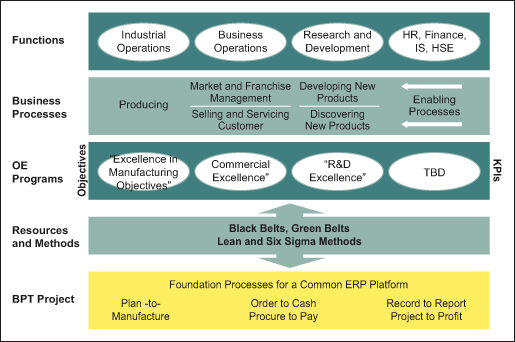 iSixSigma: What advice would you give to deployment leaders like yourself who are driving a cultural change through Operational Excellence?A tough one was how to bring under the same umbrella one very important initiative, the building of a new information technology (IT) platform to support our processes. Rather than just seeing this as a tool/systems implementation, we are using the Operational Excellence approaches as we prepare our processes for the Enterprise Resource Planning deployment. There is a seamless link.
Dr. Birlenbach: It really depends on the company – I think the mix will be different in different situations. But as general starting points:
Go where there is senior executive sponsorship. Understand their business issues and work with them to identify where Operational Excellence approaches can help them achieve their goals. Unless you can help them with their priorities you will never get over the hurdle of asking them to dedicate their resources to improvement.
But let's not forget the next level of leaders, those who in many cases truly run the operations. We selected them as sponsors, and very soon, many of them (actually most) will become true champions of the effort. They see this as an opportunity to resolve many issues they face. We invested a lot in the sponsors, trained them in Lean and Six Sigma, in practical tools to lead change, supported them in communications etc. To interact with this group is a very rewarding experience.
Over time, areas that were more reticent in the beginning will join, and we do our best to bring our full support.
And thirdly, don't compromise on the caliber of the people you train not only in the beginning. They will be your ambassadors and future leaders. People listen to Jerry and myself, but they watch and learn from their colleagues about the importance and benefits of getting involved.
iSixSigma: You have designated process owners and provided them with support. How and when?
Dr. Birlenbach: The process owners are key, because they will be managing the performance of the process. We involve them right at the outset of every project, invite them to the team launch, and often times, they are part of the team. At the end of the project, we hold a formal process owner training which also serves as the beginning of the transition in ownership from project leader to process owner.
iSixSigma: You have just completed a wave of Black Belt projects, all of which were successfully completed in six months. How?
Dr. Birlenbach: We spend a lot of time upfront to carefully select and scope the projects. Our Belts come into the training with an 80 percent charter. That combined with careful selection and full-time project leaders was the key.
Also, for the projects we take on, we have a commitment to provide support and make them successful. We have weekly one-on-one coaching by a Master Black Belt, we coach the sponsor prior to tollgate meetings, and we were very disciplined in monitoring the project progress through weekly checkpoint calls with all Master Black Belts involved (internal or external), following a simple format that helps us to focus on the issues.
iSixSigma: How would you summarize your experience as Operational Excellence deployment leader?
Dr. Birlenbach: It has been one of the most rewarding assignments I have had. But it is tough. As in any culture change, you are first met at best with skepticism, at worst with resistance. It takes more than business acumen and good analytical skills to get a program like this off the ground. It is really about the art of the possible and making connections between people who want to make things happen. The rewards come when you have reached the tipping point. After two years, I believe we are there.
The Conversationalists
Gerald P. Belle's and Dr. Silke Birlenbach's conversation was with Steve Crom. Mr. Belle previously served as the president of North America Pharmaceuticals, Aventis Inc. With more than 35 years with Aventis and its predecessor companies, he has a broad background, including much of his career in Asia/Pacific, Europe/Middle East Africa and Canada. Dr. Birlenbach was responsible for the global deployment of Lean Six Sigma for Merial. Prior to that, she was with McKinsey & Company, consulting in pharma and healthcare for six years. Her doctorate is in veterinary medicine and she has a master's degree from Harvard University.