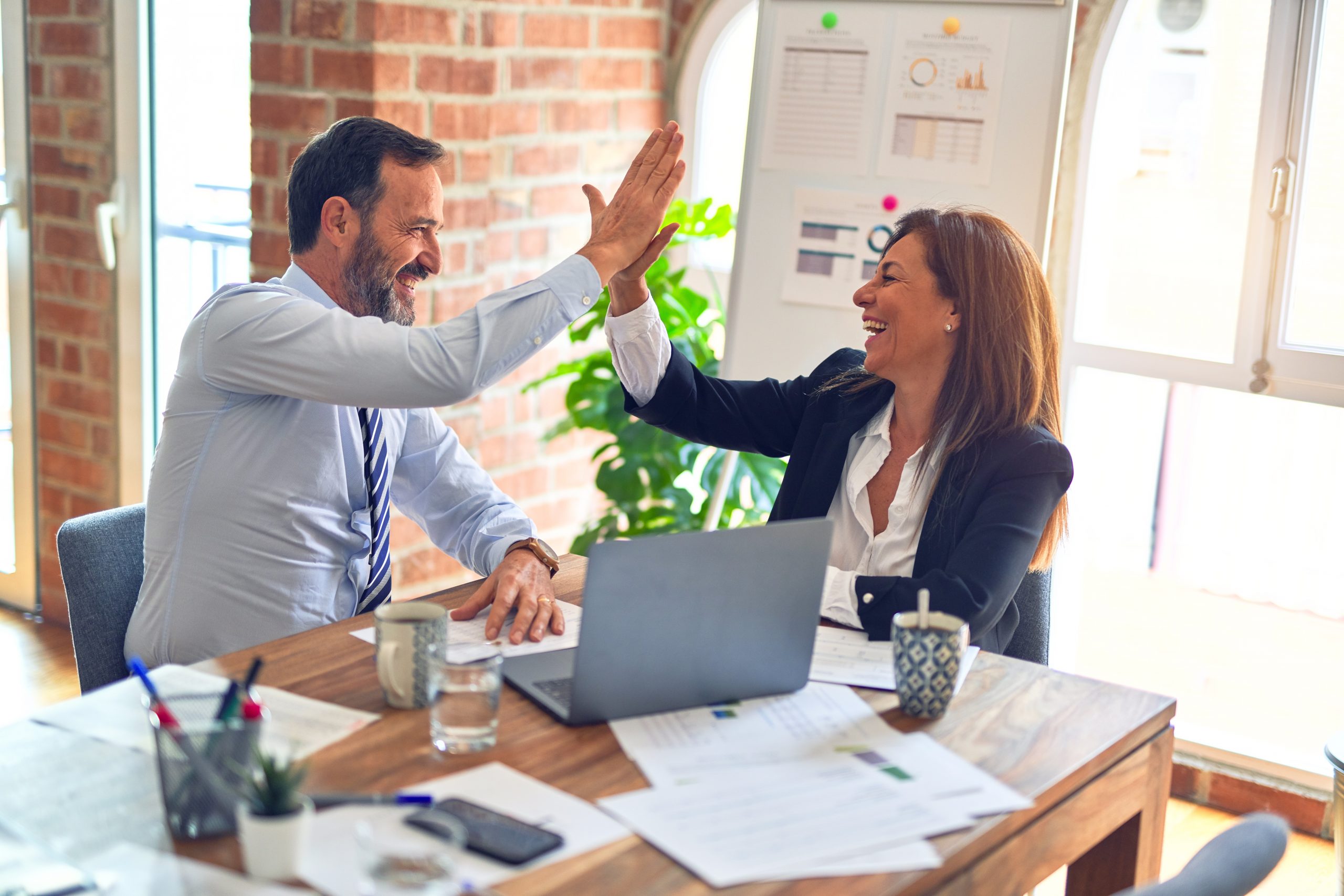 While it is essential for a company to create familiarity with Lean and Six Sigma disciplines by training employees, it is even more important to integrate Lean Six Sigma into the company change culture. Lean Six Sigma should be a key component of the organization's change infrastructure supporting all projects and change initiatives from the ground up.
In many ways Lean Six Sigma should be integrated into an organization in the same way two separate companies merge to become one. Management should look for economies of scale, synergies and the best way of maintaining the essence of the company's current culture. Lean Six Sigma should not replace an existing project or change methodology, but the best aspects of both should be merged to create the change culture best for that particular organization.
Key Component of Change Infrastructure
At the heart of any change management process or process improvement initiative is the focus on overall results. This is true with Lean Six Sigma as well. Many organizations, however, have a fatal disconnect between the stated business and customer strategy and the projects they choose to implement. This can be mitigated through the rigorous use of a value-based project selection methodology that ensures resources are committed to efforts linking to strategic objectives and creating value.
Successful Lean Six Sigma implementations must possess an infrastructure that effectively translates the strategic agenda into actions to maximize value and provide effective management and monitoring of results. There are four key aspects to developing a solid infrastructure that begins to merge and integrate Lean Six Sigma principles into the best aspects of the existing process improvement culture at the organization:
Rapidly deploy the best people as Black Belts or Green Belts in a critical mass.

Create an effective organization of improvement resources throughout the company.

Implement a rigorous process for measurement and tracking of project results.

Integrate Lean Six Sigma into the daily management practices of the business lines and/or the existing process improvement/project groups.
Just like in any major integration or merger of companies, training of resources must occur around new policies, products and procedures. And, like in a corporate merger, the integration of Lean Six Sigma into an existing change culture requires training be done in the context of the organization's overall business and customer strategies. This means that training is not done in a vacuum. Training on Lean and Six Sigma tools should occur in the context of the core values of the organization and in terms of how they will be utilized in concert with existing and historical process improvement/project management methodologies.
Establishing a Training Curriculum Team
To insure the integration of Lean Six Sigma into any organization is a merger of equals, a training curriculum team should be established. The team leader should be an experienced Lean Six Sigma Master Black Belt, and the two to four members should have practical experience using some of the organization's existing process improvement methodologies to drive business results. There is much to learn about a company's existing process improvement methodologies by the Master Black Belt – and any Lean Six Sigma experts hired by the company – before the appropriate learning approach and an accurate timeline can be developed. Here are seven recommended steps for teams to use to start the process:
Establish a charter, operating principles and accountabilities within the context of the strategy and culture.
Review existing materials and firm up the learning objectives and agenda for the training sessions.
Identify the training content by pulling from Lean Six Sigma training, the organization's process improvement training, and a combination of project examples/case studies that represent the best practices.
Fill in any training gaps by consulting with current change and project managers as well as Lean Six Sigma practitioners.
Integrate the training.
Pilot the training and record feedback.
Make updates based on pilot feedback.
It is important to emphasize the need for openness and flexibility on the curriculum team. The willingness of both Lean Six Sigma experts and team members to modify their views to design a training approach that best matches the company's requirements is key. Only through a joint effort to build training materials within the context of an organization's unique strategy can there be a high level of confidence that the organization can achieve outstanding results.
Program Management Support
The program manager of the Lean Six Sigma integration team should work in concert with the deployment Champion of the organization and both should provide a number of services and support functions for the integration. They should assess the organization's current project management discipline to determine precisely what level of support is required for both near-term improvement projects and training as well as long-term deployment capability. Major action items that should be completed are:
Create a program management office and provide Champion coaching.
Establish a steering committee (top management team).
Determine "governance" structure.
Prepare training materials, create templates and modules, customize as needed.
Conduct training and support needs assessment by business units.
Identify global resource requirements/logistics.
Conduct resource "on-boarding" to client culture, objectives, timeline, sensitivities, process language.
Determine key measures for each department.
Articulate strategic dashboard (Ys), including critical process drivers (Xs) to Lean Six Sigma team.
Identify and select project "areas of opportunity."
Provide Black Belt selection tools and assist with interviews and selection.
Create and maintain master delivery schedule.
Coordinate venue requirements, facility needs, etc.
Determine coaching and mentoring needs.
Coordinate applicable team support.
Communicate any systemic cultural issues with team.
Conduct steering committee meetings to review high-level charters, timing, commitments and barriers.
Establish weekly review schedule to track measures and project progress.
Assist in building a change management and communication plan.
Objectives of Program Management Office
Note that the first action item on this list is creating a program management office (PMO). This provides the infrastructure to plan, manage and control change initiatives. This includes best practices, tools, templates and experienced resources to ensure implementation quality. High-level objectives of the PMO can be grouped into nine major categories:
Program Logistics: This includes general and administrative support for the improvement process. It considers environment and culture, as well as success factors. Program logistics should include critical factors for facilities, access and resources.
Procedures/Processes: The PMO is responsible for identifying the process for continuous improvement, as well as communicating the "rules of engagement" for the program. Project managers are trained on methods and tools related to the program, and strategies are defined for addressing both customer and associate impacts related to the project.
Risk/Opportunities Management: The PMO coordinates with the project teams to complete risk assessment analysis and develop contingency plans, exploring opportunities to reduce project timeline, resources and costs.
Budget/Human Resource Planning: A centralized PMO enables the change management team to track costs on an aggregated basis and to conduct effective financial planning. This facilitates optimal identification and utilization of resources.
Program Communications: The PMO also facilitates the collection of information for the program teams to use for internal communications. This ensures that clear and consistent messages are delivered to all areas of the program.
Assessment and Gap Analysis: Using the PMO as the central agent for coordinating process improvement initiatives ensures each new project within a program is assessed in a consistent, repeatable manner. The PMO facilitates project initialization and planning and ensures the assessment processes are repeatable.
Status Reporting: The PMO provides a clear and concise method of regularly assessing success factors of the program, ensuring that key stakeholders are updated on the status of each team. The PMO also provides input for issue resolution and formulating strategies.
Issue/Incident Management: This provides a standard method of creating, tracking and resolving issues and incidents, and allows key stakeholders to be included in the issue/incident resolution process when needed.
Work Plan/Milestone Management: Updating and maintaining a master schedule that reflects the overall program status ensures adequate work planning for all teams.
Conclusion: More Than Training
Incorporating Lean Six Sigma as a key component of an organization's change infrastructure requires more than just training. It requires a strong infrastructure built to support all projects and change initiatives from the ground up.