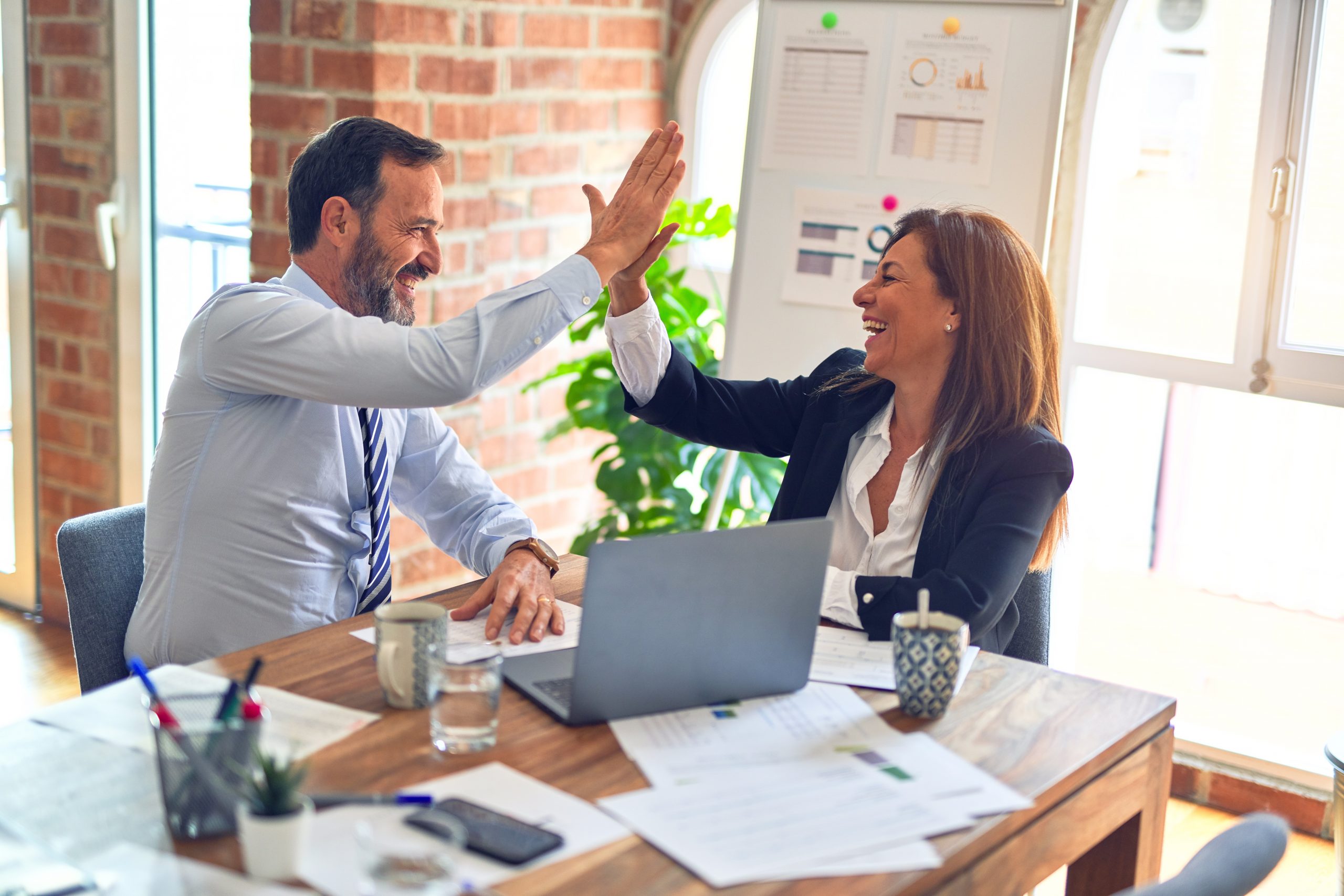 The title Black Belt implies that a person carries the knowledge and experience of Six Sigma methodologies, tools and processes. These are the skills necessary for supporting an organization in implementing solutions that help streamline processes, eliminate waste or provide cost savings, to name a few.
While Black Belts are technically advanced in the Six Sigma methodology, this does not automatically translate to good project management skills. Black Belts often are not ready to fill the shoes of project manager. Depending on someone without the right skills to coordinate and manage a project may be detrimental to an improvement effort – in terms of time, budget, risk and metrics needed to show business results.
Black Belts and Project Managers: Different Roles
It is a common assumption that Black Belts possess the right project management skills and experience, and should also fulfill that role on a team. When Black Belts are assigned this role, they often use project tracking software to handle project management (track daily activities, post deliverables, etc.). These tools may provide the templates for completing project management activities, but they do not provide the overall insight, expertise and skill-sets necessary to truly manage a project.
What exactly does a project manager do that qualifies for a dedicated role within a project and is different than a Black Belt's responsibilities? The following is a high-level checklist of included and excluded activities for both a Black Belt and a project manager.
Table 1: Black Belt Activities
A Black Belt Does:
A Black Belt Does Not Focus On:
– Lead projects.
– Support team members in DMAIC process.
– Create energy around project.
– Ensure the team is on the right track of implementation.
– Dedicate themself to project execution.
– Strategic alignment.
– Change management.
– Resource allocation and management.
Table 2: Project Manager Activities
A Project Manager Does:
A Project Manager Does Not:
– Manage projects.
– Support the Black Belt in risk management.
– Think of the big-picture perspective.
– Manage timelines, milestones, budgets and overall success criteria in meeting business objectives.
– Ensure strategic alignment in organization.
– Conduct daily tasks.
– Play an active role in the problem solving team.
– Participate in execution of project.
The question, therefore, is not one or the other (project manager or Black Belt), but how to leverage the roles so they complement each other to ensure the desired outcome. A Black Belt is important in Six Sigma execution and a project manager ensures a well-run project and a high-level view of how the project fits with the strategic vision of the organization. The integration of Six Sigma methodologies and the tools and processes of project management create the right synergy of the two skill sets.
A Closer Look at Project Management
Generally, a project manager uses best practices and other methodologies and tools for ensuring the project goals are met. A project manager should encourage using templates and leveraging as much existing data as possible. At a high-level, however, the following key activities must be accomplished by a project manager:
Define and review the business case and requirements of a project. Clearly state the scope and ensure it is in line with the strategic vision of the organization, ensure a cost-benefit analysis is conducted to create a baseline and determine expected savings, and track this throughout the process to make certain results are met.
Develop and initiate the project plan. Identify specific tasks and activities to be completed and the responsible party, ensure realistic milestones are set and the timeline and approach is tracked throughout the project.
Identify the stakeholders with interest in the project. Partner with users and sponsors to ensure everyone is on board.
Develop a change management plan. Manage technology, people and change throughout the process to ensure buy-in from key users and those affected by the change.
Be able to identify and manage risk. A risk management plan allows for the early identification of potential risks and the ability to assess and mitigate.
Develop and maintain a communication plan. Manage client/customer relationships by clearly and frequently communicating the information that affects them the most. This also should include status updates if they have a large impact on the project or organization.
When Managers Can Contribute
Project management tools can support the process at any level, but it is important to use them effectively. Think of project management as a role with Six Sigma as a methodology. Using these tools can support the outcome if the role of the project manager is truly used to manage the project and not to implement the methodology. A project manager can play a role within two distinct phases of a project:
During the DMAIC phases by supporting start-up activities using the tools identified above.
During the implementation phase by completing high-level tracking, issue resolution and giving a big-picture perspective, such as the relationship of the project to the organization, stakeholders and other ongoing implementation efforts.
Sample Client Situation
A recent client in the consumer goods industry who had no true Six Sigma experience and infrastructure in place was undergoing an improvement effort in streamlining their end-to-end process and eliminating duplicative and manual activities. Following the DMAIC approach, the team developed current state and future state process maps while identifying improvement opportunities in filling the gaps. On completion of a thorough analysis of their current state and the outcome Y, the team identified potential Xs and evaluated short-term and long-term opportunities in meeting their improvement desires.
The Black Belt of the project decided to implement and manage the improvement opportunities with internal resources (a supported recommendation if the team is well prepared and managed). The implementation proved challenging for the team because the team leads that were trained in Six Sigma were not trained project managers and were unable to develop standard management and tracking templates. Without a project plan and a bigger-picture view, the team found it difficult to implement a solution and the project fell behind schedule. The resources started dedicating less time to the project as there was no clear goal or plan developed.
The Black Belt realized that he did not have the time or expertise to play a project management role, and that a trained project manager was essential in managing the project and providing oversight. It was important to have a project manager that was external to the process, someone who did not have a personal stake in any particular functional group or process step. This allowed an independent assessment of resources and risks throughout the effort. The project manager had close interaction with the Black Belt to ensure that weekly updates were provided and all risks were identified and mitigated to avoid a delay in the schedule or unannounced cost increases in the overall budget.
A Project Management Perspective for Belts
A few additional things Belts should consider when developing a project management plan are:
Be realistic in providing status updates – avoid the all-green traffic light chart if it does not truly reflect the state of the effort. If it is hard to create consistency in status selection, develop a standard scoring legend defining what green, yellow and red mean to the team.
Don't lose sight of the soft skills needed for project management – the tools and methodologies make the tracking and work more efficient, but the skills needed for managing people and expectations are harder to learn and exhibit.
If the effort requires long-term implementation and organization-wide support, bring on a project manager as soon as possible (during the problem solving phase). The more involved they are up front, the easier they can adjust in the back-end of a project.
Ensuring a dedicated project management source is on board also can speed up a process by guaranteeing tasks are being accomplished in a timely manner.
Improvement Teams Need Managers and Belts
An improvement team should not decide between using a project manager or Black Belt in their projects. The roles, skill sets and expertise differ, and should complement each other in the effort. A project manager does not have to be a Black Belt, but should understand the basic Six Sigma methodology to leverage through their management responsibilities. Understanding and using the basic project management methodologies is necessary to staying within budget and schedule, mitigating risks before they truly become a risk to the project, and successfully implementing such projects.