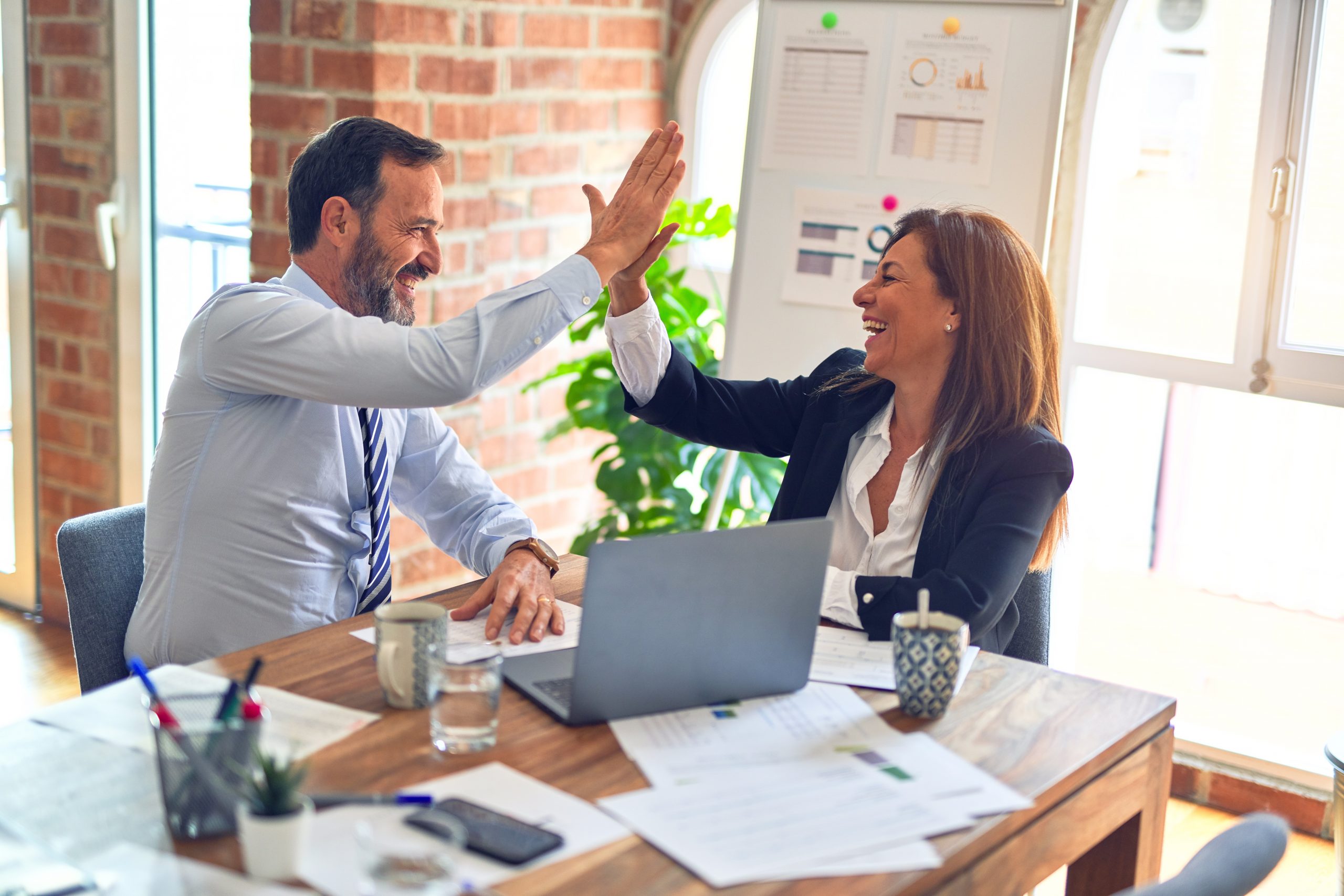 CEOs of businesses launching Six Sigma initiatives often say they expect Six Sigma to help create a company culture of continuous improvement, as well as achieve important financial results. Having culture change as an explicit reason for doing Six Sigma is not only laudable, it shows savvy. Experience demonstrates that changing the way work is organized has a more profound and lasting impact on culture than just educating employees in problem-solving methods.
The power of Six Sigma to create a culture of continuous improvement lies in the combination of changing the way work gets done by changing processes, plus educating people in new ways of understanding processes and solving problems.
When a CEO speaks of a Six Sigma, or improvement, culture, what are the behaviors he or she is looking for? The differences between a traditional and a Six Sigma culture can be characterized as shown in the table below.
Differences Between Traditional and Six Sigma Cultures

Aspects of Culture

Traditonal

Six Sigma

Work orientation
Departmental, functional and/or task
Process flow and customer-output related
Who defines what needs improving
Senior managers and department managers
Senior and department managers plus bottom-up suggestions from project leaders and team members
Leadership for improvement
Functional managers or designated project leaders
Champions and improvement specialist (Belts)
Who has skills to develop and implement solutions
Specialists (e.g., engineers) and managers
Specialists plus project leaders, team members and managers
Improvement methods/tools used
The most familiar ones
Common, state-of-the-art approach and tools
Degree of operator involvement
Ad hoc
Widespread through Yellow Belt training
Project management discipline related to improvement
Variable
Gate reviews at each step of DMAIC
How performance is measured
Actual versus budget
Impact on Xs (causal measures) that affect Ys (outcomes)
In a traditional culture, there are specialists who take care of improvement. In a Six Sigma culture, knowledge of processes and improvement is widespread throughout the organization. However, while training in Six Sigma methods and tools and applying them to projects are important, these alone are insufficient to create a sustainable Six Sigma culture. The companies that have succeeded in creating a Six Sigma culture also have in place the following:
Leaders with first-hand experience in applying Six Sigma to strategic issues
Dashboards of predictive, process-oriented measures that are used regularly to review and improve operations performance
Leaders with Six Sigma Backgrounds
Those who view Black Belt positions as development opportunities reap the cultural benefits when those Black Belts take up key managerial positions. High-potential managers who have proven themselves in a particular function are appointed to a two-year Six Sigma leadership assignment. Through their own project work and coaching others, they gain a wider perspective of how the business operates. In large multinationals, they broaden the network of contacts on whom they can draw. The skills they learn as Black Belts are exactly the skills needed today to be effective leaders:
How to get things done through influence and persuasion rather than formal authority
How to approach complex problems in systematic-yet-practical ways
How to manage stakeholders and their expectations
How to communicate effectively internally (with project teams and team members) and externally (with business leaders and other stakeholders)
How to handle ambiguity
How to articulate a vision and convince others to join in the journey even when the path is unclear
How to manage conflict
In Europe, most Black Belts (certainly Master Black Belts) get international exposure and learn to manage cross-culturally. After their Six Sigma assignments, these managers assume line management responsibilities. Having been steeped in Six Sigma thinking and learned the competencies above, they never see the world the same again. That is a culture change.
Early in its Six Sigma program, General Electric made clear that to be considered as a future leader, one had to become Six Sigma certified. In GE's new culture, to be a leader meant having not just functional or business competence, but process and change leadership ability.
In a leadership role, half the job is to lead change and lead the ongoing effort to improve processes and products. How does one learn to improve processes/products and lead change? By doing it. In developing Six Sigma leaders, GE knew that it was creating a Six Sigma culture. Nothing affects the culture of an organization more than the outlook and behavior of its leaders. When leaders start differentiating "noise" from "signals," ask for what is "critical to quality," and want to see the data that proves or disproves a hypothesis – then the culture of a business starts to change.
Dashboards: Focus on Process Performance
Using process-related dashboards is another essential element in creating a Six Sigma culture. This augments the work on improvement projects with a day-to-day focus on process performance. A good working definition of a dashboard is supplied by Scott Caudill, executive director, process excellence at Johnson & Johnson:
"A collection of related measures (outcomes and drivers) that are derived from and directly related to the organization's mission and strategic objectives…used to monitor, analyze and improve business drivers and their outcomes."
Most managers tend to jump back and forth between strategies and actions. Dashboards are a strategy execution tool. By making the process connection between business outcomes and actions, managers are more deliberate and balanced in their actions. As one business leader put it: "A strategy is only as good as the action it inspires. I first really understood strategy when I could visualize the connection to execution, using dashboards."
Reviewing process metrics in the form of control charts becomes a standard item in regular operations review meetings. Peer groups of managers and operators ask:
"Are we getting better or worse?"
"What is driving performance?"
"What can we do to get better?"
Many of the actions identified are day-to-day managerial and operator issues. When a process needs to be redesigned, it spawns a Six Sigma project. Most importantly, there is accountability for action based on process-related measures, and a relentless focus on execution.
As the strategy and priority of the business change, so do its dashboards.
Conclusion: The Process of Change
Six Sigma can lead to profound changes in an organization's culture – the beliefs and behaviors accepted as normal. By integrating education with hands-on problem-solving, how work gets done starts to change. Knowledge of processes and improvement becomes more and more widespread. In addition to project work and training, companies that have created sustainable Six Sigma cultures see Six Sigma as a leadership development opportunity.
As more and more Six Sigma "graduates" assume line management roles, they naturally apply Six Sigma approaches in their daily work. Using dashboards in regular operations review sessions, they involve everyone (whether currently in an improvement project or not) in reviewing process-related performance and committing to improvement.
How long does it take to create a Six Sigma culture? For most companies, it takes three to five years. For those that are starting with a process-oriented business, a culture of team-based improvement and a quality heritage, it will take less time. For those that start without those building blocks, it will take longer.