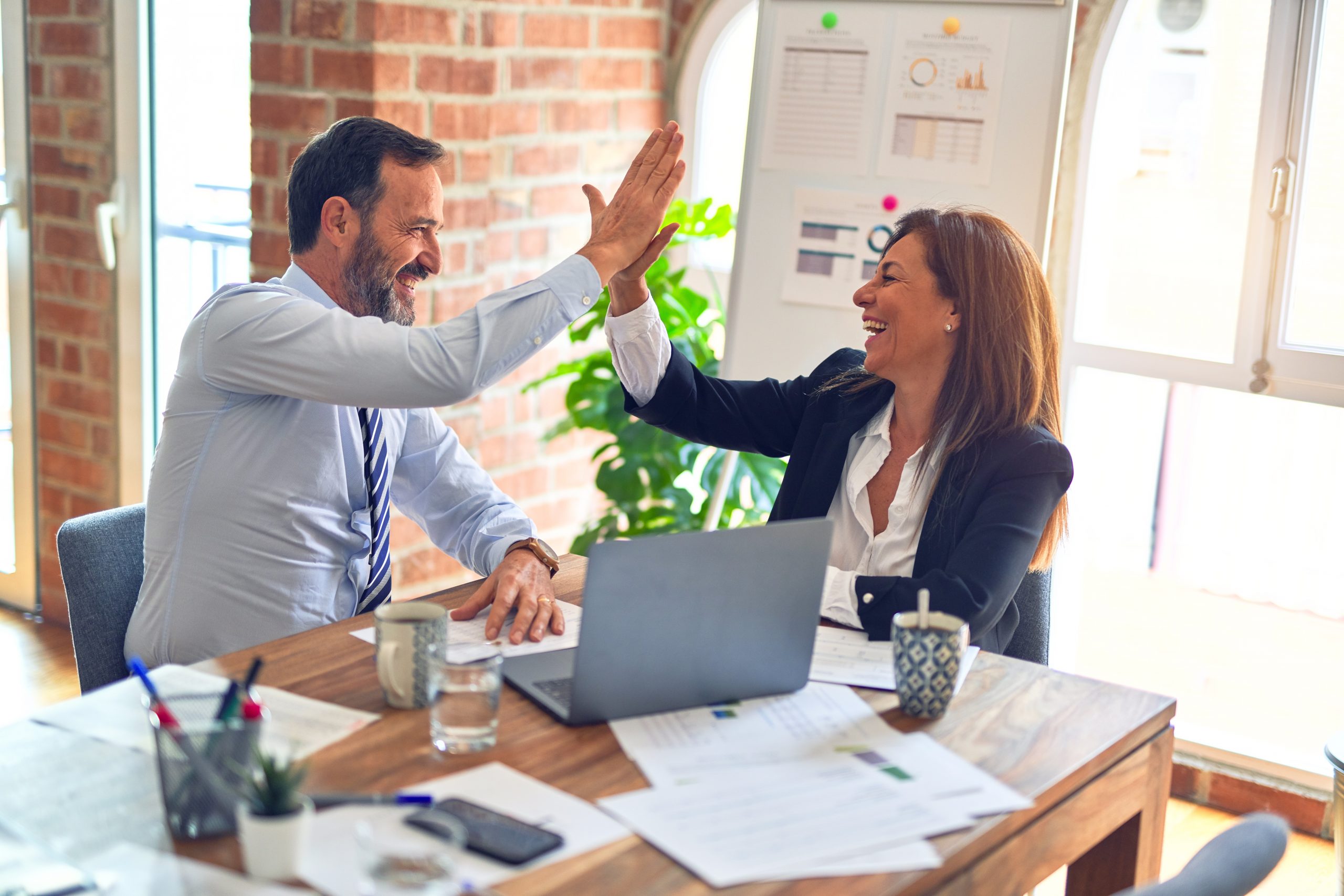 Many process improvement efforts are doing well enough, limping along with casual support from the management team, blissful ignorance from most first-line employees, some frustration from overtrained and underutilized Belts, and savings and improvement that are neither earth-shattering nor close to entitlement.
Here are a few relatively simple and straightforward actions to take to turn so-so programs like these into something great.
1. Rally the Senior Team
Hold a working session with the business leader and their direct reports. Focus on the current situation and the vision for one to two years in the future. Ask: What's the gap? What's the opportunity? What are the barriers and aids to getting there? Identify potential projects and a set of criteria to measure them by. Prioritize to focus on the biggest opportunities first. This exercise benefits from repetition – it should not be a one-shot effort.
Take another hard look at the process of establishing the business case and creating project charters. Are the members of the senior team as engaged as they can be? Do they push back and use projects to directly achieve business goals? Use the charter process to bring to the table tightly structured business cases with the right scope, metrics and opportunities, and get a more committed Champion sign-off. This support can help in developing a stronger focus on Green Belt coaching and success, and in aligning to objectives.
2. Hold Kaizen Days
Develop a method to push more Kaizen/Work-out efforts to all staff. Use this approach to achieve quick wins, but also to solicit ideas from everyone. Provide a focused method for people to get involved early in improvement efforts without the necessity of long-term training. This will get more people on board, build communications, and move low-hanging fruit off the back burner and into prominence. It is a great marketing effort and illustrates that Six Sigma need not be long and tedious.
3. Deploy an Electronic Project Tracking System
Encourage Champions, Black Belts and Green Belts to use a simple tracking system that creates both structure and discipline, as well as visibility for the effort. It should have its own platform and be regularly accessible to the senior team so they can check up on their projects and compare their progress to peers. This creates competition. It also can help link everyone into discussions about project status.
4. Assign Ownership of Key Metrics
While short-term projects are the lifeblood of a vital effort, development of key measures is the sustaining factor beyond quick wins and low-hanging fruit. In the same way projects are selected, select metrics that will deliver important information about the one- to two-year-out future state, and begin building the infrastructure to capture those metrics. Have each member of the senior team "own" at least one metric. This will drive projects in that metric area and make scorecard goals visible and public.
5. Encourage Support for the Black Belt and Green Belt Roles
These Six Sigma foot soldiers too often are ignored in terms of development after initial training is done. It is important to reexamine their roles, their support structures, their training, and their recognition in order to encourage them to act as salespeople for the effort and to feel like they are making a contribution. Hold a recognition event and an ongoing process to reward excellence in these folks.
6. Enhance Coaching
A team of more advanced Black Belts should be provided the tools and the responsibility to take a more active role in coaching newer, less seasoned peers in their initial project work. Green Belts cannot be expected to take their two weeks of training and run with it alone, and Master Black Belts are too often bogged down in their own projects to provide much coaching to Black Belts and, particularly, Green Belts.
7. Hold a Yearly Process Improvement Road Show
This is where best practices and projects are showcased. The show will help get broader company attention for the initiative, as well as recognize contributors. Consider awarding prizes to let people know the company values their work.
8. Evaluate and Assess Six Sigma Training
Take a hard look at both content and delivery. Ask: How well is Green Belt and Black Belt training working? Can it be improved? Do we need more, less or something different?
It is common for both Black Belts and Green Belts to be overtrained in statistical areas that are never applied. That is not to say that statistics are not important, but one or two weeks of immersion is rarely enough to prepare for real-world applications. Perhaps some of the advanced tools can be shortened and more time spent on charter development, business cases, process mapping and practice with the tools.
In addition, assess whether there is a need for more training in change management or consulting skills. Always renew training content with real examples of successes and presentations by Belts who have worked on projects and can share hard-won lessons as well as great results.
9. Embed Change
Evaluate how well projects have driven change in the organization. Do the results last? Are people accepting of change in their work? Are new standard operating procedures being followed and documented? Are people keeping track of the short- and long-term results of projects and changes that affected them? Are teams using tracking tools to keep abreast of how their processes are performing? Are goals revisited to see if things can be done better, quicker or with reduced defects? Successful projects should guide the way to the future as well as change the present.
10. Survey the Customers
Think of customers not only as external, but also as peers. How do peers – at all levels in the organization – view the Six Sigma program? Does it have a good reputation? Do people want to be on teams and get Belt training? Consider a short survey on how the team is doing. Get a good sample and provide feedback on results. Then, the team should set their sights on improving based on the feedback. Conducting a survey will help spread the message about Six Sigma and model the customer-centric behaviors the method espouses.