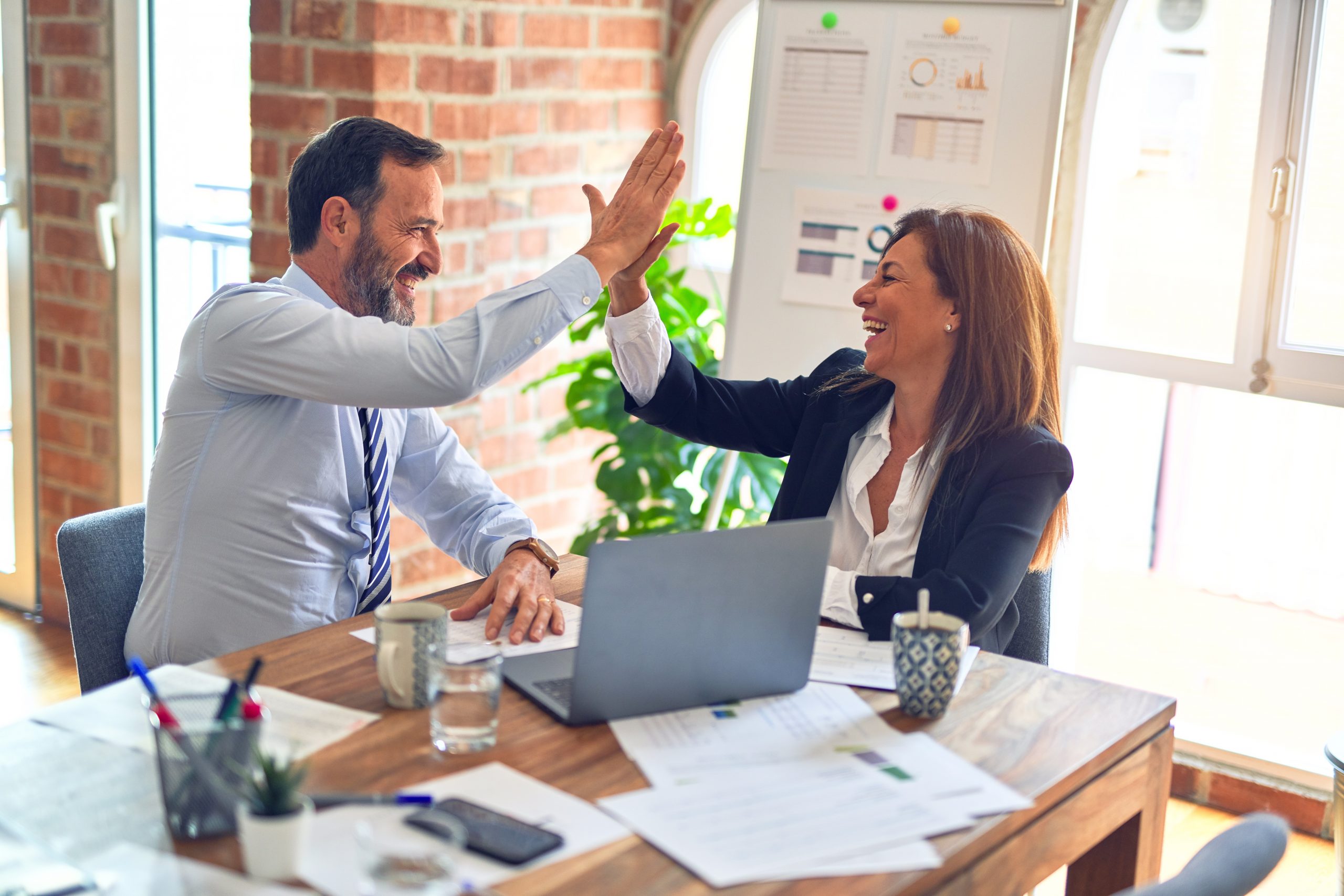 The following are selected highlights of a corporate leadership profile of Jabil. The complete article – with more details about its training program (including a snapshot of practitioners and projects, and how Lean Six Sigma is deployed) and an award-winning project example – is available for purchase on the iSixSigma Marketplace.
---
Electronic products maker Jabil grounds its operations in Lean Six Sigma
In only two years, Jabil has launched a Lean Six Sigma program that spans the company's 60 plants in 29 countries. The company's goal: To create a workforce of problem solvers.
Headquartered in St. Petersburg, Fla., Jabil provides electronics design, manufacturing and aftermarket product management services to some of the world's largest global electronics and technology companies. The company serves a wide variety of industries, including mobile, healthcare, aerospace and defense, energy, technology, and automotive. Each day, it ships about $60 million to $70 million worth of products, said CEO Mark Mondello. "When you think about the complexity and diversification not only of building and testing those products with zero defects, but also of the supply chain requirements, the financial transactions and the back office operations, you can start seeing the massive benefit that Lean and Six Sigma can have beyond the four walls of our factories," he said.
Mondello, who has been with the company for 21 years, oversaw the program in his role as COO; he took over as CEO earlier this month. While the Lean Six Sigma program really got underway about two years ago, the leadership team first started thinking about adding more formality to how they approached process improvement on the shop floor several years before. "We would react to quality data, productivity data and it was very effective," he said. "But in formulating a more disciplined process, it really started teaching our folks how to see waste. It gave them the training and the tools so they had a more formal approach."
Part of Jabil's success lies in the focus on Lean, with Six Sigma playing a supporting role. Walt Garvin, the senior director of global Lean Six Sigma for manufacturing and industrial engineering, said, "It's important for us to be a Lean company because it gives everybody an opportunity to contribute and be part of the success." As a Lean master and Six Sigma Black Belt, Garvin brings an understanding of both methodologies to his role.
His counterpart in leading the effort is David Maddison, the senior director of global Lean Six Sigma for aftermarket services. Maddison noted that another important aspect of getting everyone involved is change management. "Industry globally spends a significant amount of money training people to be Lean, Black Belts, etcetera," he said, "and the success is predominantly down to people and … the human side of change." Maddison has a background in organizational and change management psychology.
Together, Garvin and Maddison are leading the company's transformation effort. Initially the two divisions operated separately, but currently they are in the middle of standardizing. While some details vary slightly, the overarching approach is the same, starting with the structure and knowledge development.
Widespread Involvement
Because Jabil was starting its Lean Six Sigma program from scratch, the team first had to gather the basic ingredients: What is the role of the program? The structure? The path to ensure 130,000 employees speak the same language? "It's easy to say we're a Lean program," said Garvin, "but to make sure we're all going in the same direction took focus."
Company Profile
Company name: Jabil
Headquarters: St. Petersburg, Fla.
Founded: 1966
Number of employees: 130,000
2012 revenue: $17.2 billion
Primary business activities: Provides design, manufacturing and aftermarket services to global electronics and technology companies
Website: jabil.com
To achieve that goal, the team set up a structure that would ensure widespread involvement. At a plant level, Lean Six Sigma managers are responsible for transforming, training and coaching within their facilities. "We actually drive continuous improvement within the sites," said Ramon Sanchez, the plant Lean Six Sigma manager for a 5,000-employee site in Chihuahua, Mexico. Sanchez described the first part of the task as getting to a certain level of engagement and knowledge so that shop floor employees and middle management can help deploy the strategy downstream. "They need to understand the concepts and the benefits of Lean so we can actually deploy it," he said.
Plant Lean Six Sigma managers also steer a Lean Council, or Governance Review, within their plants. The councils develop a consensus around organizational and operational problems and targets, and prioritize the project pipeline. Garvin said the councils look at "how well are we engaging our people, educating our workforces, and rewarding and recognizing significant projects and initiatives." When selecting projects, the councils create a prioritization matrix, looking at key factors such as impact on customers and employees, financial investment, and ease of implementation.
To support the sites, there are regional program managers. Evelyn Ferrer is the regional Lean Six Sigma manager for the Americas, overseeing nine different sites. She works with each site on cultural transformation and following the same strategic approach. "We have a strategic alignment that has metrics, certain expectations for each site, for them to meet," she said. Regional Lean Six Sigma managers also provide training to the plant Lean Six Sigma managers. "Based on the training that I provide and the strategic approach, they are responsible to deploy that within the sites," she said.
Offering a high-level look at the approach to education, Maddison said the first steps are training the senior leadership in Lean and change management and then training site management teams. This order helps position projects and the transformation. "The basis of transformation is knowledge," he said. "We started off with teams of experts within sites, and then over the years built up knowledge in functional areas in sites."
To that end, the Lean Six Sigma team developed education packages for different levels of the organization. These include one-day Champion training for senior management, shop-floor training that provides the basics of Lean and daily Kaizens, as well as a three-tiered certification program that is modeled after the Shingo Prize Lean certification program of Bronze, Silver and Gold.
The Management of Change
The leadership team first had to consider how to manage the associated change. A tool that Maddison developed for his team as part of the change management strategy is called "line of sight." The document starts with the critical few business goals, and for each business goal, it shows visually what the critical success areas are for that goal. "When we communicated this globally, everyone knew the reason for change and why we were doing this and that it was tied into the business strategy."
[div3 class="quote" class2="quote-l" class3="quote-r"] "It's important for us to be a Lean company because it gives everybody an opportunity to contribute and be part of the success." [/div3]
At a site level, Maddison works with teams to make sure they can translate the line of sight into language employees understand. "We spent a lot of time doing that. If we hadn't done that and had just said we're driving Lean principles, let's go do it, it would have failed," he said. "But now that it's tied into the cultural values of the business and tied into change management, it's really starting to bite."
In a company that reaches across almost 30 countries, Jabil employs people from many cultures – sometimes even within the same site. Maddison recounted how he was visiting a Dutch facility and naturally expected the employees to be Dutch. Instead, only 5 percent were, with about 30 nationalities represented within one building. But no matter the culture, there are similarities among Jabil's workforce. "They understand their business – they know what will work and what won't work," Maddison said. "Getting the management team to be visible and approachable on the shop floor, it goes a long way, not only in culture, but also in breaking down some of the us-and-them barriers that exist."
Initially, Sanchez said, employees at his site resisted the notion of a formal improvement program. "It was seen as an extra load on their normal job," he said. "That's one of the biggest challenges in implementing Lean Six Sigma – trying to teach people that Lean Six Sigma is not an extra load but the strategy to make our jobs easier." The solution: Show them the benefits. "Once they solve an issue, when they don't see that again, they're more engaged into the program," he said.
---
The following are selected highlights of a corporate leadership profile of Jabil. The complete article – with more details about its training program and an award-winning project example – is available for purchase on the iSixSigma Marketplace.