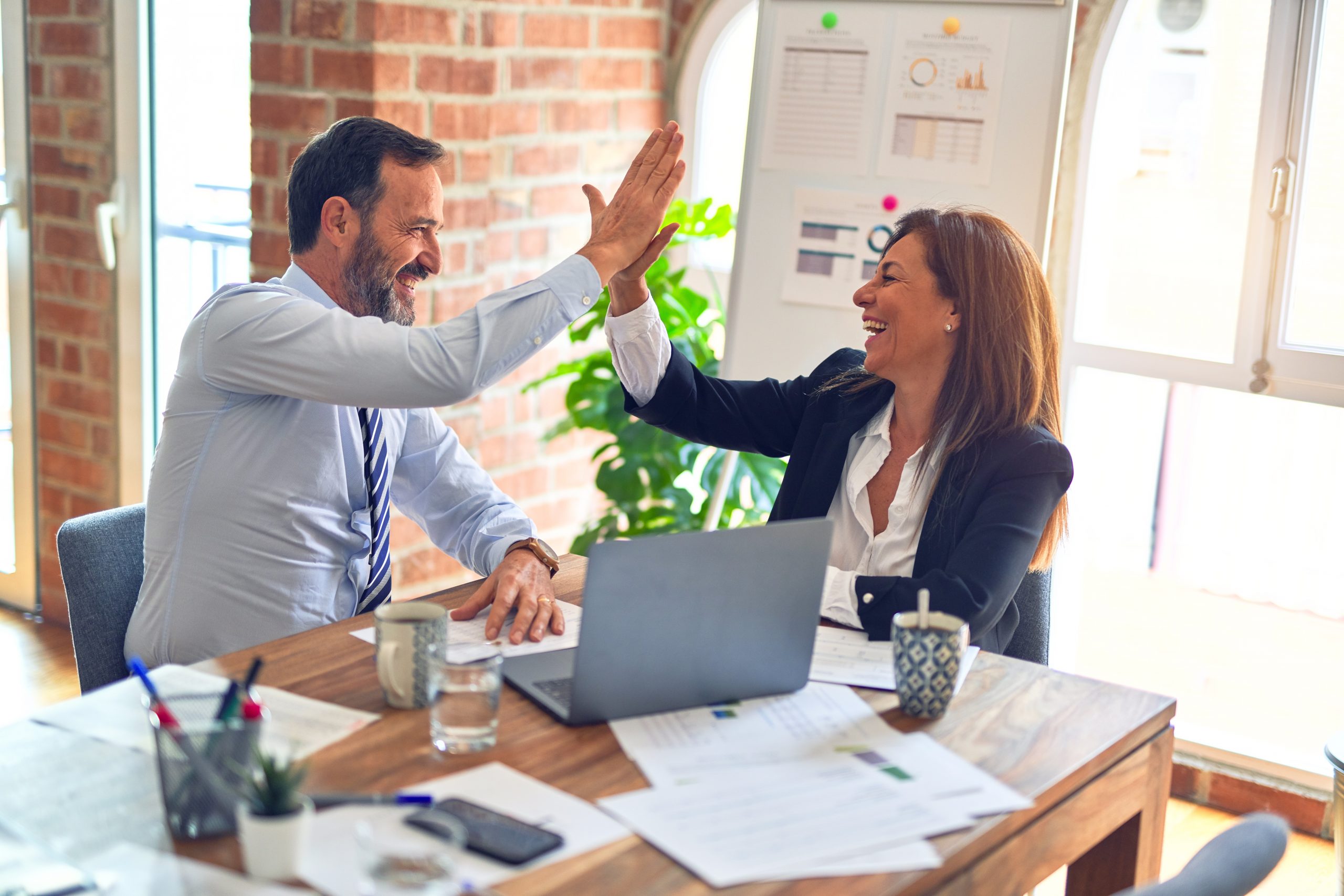 When you hear the term Black Belt in the context of the martial arts, you might visualize someone breaking boards, performing high-flying kicks, or employing fancy moves to defeat opponents. In the context of Six Sigma (SS), achieving a ranking of CSSBB is not quite as dramatic. Yet, by employing the skills, techniques, and principles of SS, the CSSBB can defeat waste and help your business overcome your competitors.
Let's explore how one becomes a CSSBB, what kind of work the CSSBB does, and the benefits of being a CSSBB.
Overview: What is a CSSBB? 
Dr. Mikel Harry often receives the credit for adapting the martial art concept of belt rankings to Six Sigma. While different organizations often vary the names and colors of degrees of competency in Six Sigma, the following represents the most common levels of achievement. 
The American Society of Quality (ASQ), a leader in Six Sigma training and certification, coined the term Certified Six Sigma Black Belt and defines the CSSBB as "a professional who can explain Six Sigma philosophies and principles, including supporting systems and tools."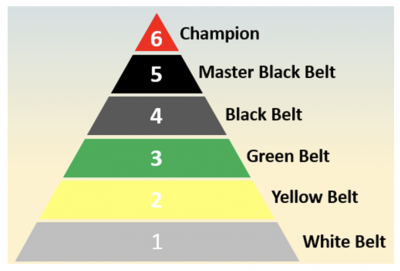 As you can see, the BB or CSBB is not the top ranking in the belt hierarchy. That is reserved for the Master Black Belt (MBB). To be certified as a CSSBB, a set of common requirements must be met consisting of training, an exam, and the completion of projects of significant impact. Since there's no recognized central accreditation organization, there is variation in the quality of the training, difficulty in the exam, and specific requirements of projects. 
While you can be trained and certified by ASQ, you have the option of receiving training elsewhere and then taking the ASQ exam and completing your projects with them to receive your CSSBB certification. 
According to ASQ, the exam requirements are:
Computer Delivered: The CSSBB examination is a one-part, 165-question, four-and-a-half-hour exam and is offered in English only. One hundred and fifty questions are scored and, 15 are unscored. 

Paper and Pencil: The CSSBB examination is a one-part, 150-question, four-hour exam and is offered in English only.  
The requirements for project completion are as follows:
Certified Six Sigma Black Belt requires two completed projects with signed affidavits, or one completed project with a signed affidavit and three years of work experience, in one or more areas of the

Six Sigma Black Belt Body of Knowledge

.
3 benefits of a CSSBB 
The successful deployment of Six Sigma in your organization is the availability of qualified and competent resources. The CSSBB is a key resource for driving a successful implementation of SS in your organization.
Provides a path for professional development 
Once you have your CSSBB certification, you then become eligible for certification as a MBB. Later on, if you wish, you can take on the role of project champion, become the deployment leader of your effort, or move into a functional leadership role.
It's a prime resource for deploying continuous improvement
Should your organization decide to embark upon a continuous improvement journey, you will need specialized skills, knowledge, and expertise. The CSSBB is a full-time position critical to the successful deployment of your continuous improvement effort.
CSSBB is a recognized and respected professional credential
To be certified as a CSSBB, you will have to complete a rigorous program of training, project work, mentoring, and teaching. By attaining your CSSBB, you will be recognized as a professional possessing a level of knowledge and expertise that requires a lot of hard work to earn.
Why is CSSBB important to understand?
The path to becoming a CSSBB is rigorous. The role of the CSSBB is varied. You will want to understand what is involved and how the CSSBB can be most effectively used in your organization.
1. Skills
A CSSBB has a wide range of skills and capabilities. Your organization will want to use those in the most optimal manner. Understanding the CSSBB knowledge and skill set will require some understanding of the nature and content of the CSSBB training and expertise. 
2. Consumes resources
The four weeks of training, mentoring, and project work needed to become a CSSBB costs time and money. It's a major investment to have a staff of CSSBBs in your organization. If you understand what they can bring to the organization, you will realize it is money well spent — and the return on investment is well worth it.
3. Flexibility
CSSBBs have the ability to apply their skills to any function within your organization. Although the original use of the CSSBB was in manufacturing, today they are used in every area of a business.
An industry example of using CSSBBs 
A well-recognized company made a decision to embark upon a SS effort to help make the organization even more successful than it was. After training senior leadership on what it would take to do a comprehensive deployment, the company selected the first cohort of people to be trained as CSSBBs. 
The first group was trained by the internal MBBs based on the ASQ training materials. The newly graduated CSSBBs were immediately sent out to work on some high-profile, high-impact projects in manufacturing with the intent of demonstrating proof of concept. With strong support and coaching from the MBBs, the first group of BBs was able to show financial impact in the multi-millions of dollars. Once the projects were completed, the company had the candidates take the ASQ CSSBB exam. They all passed the first time.
This encouraged senior leadership to expand the number of CSSBBs and embed them in almost every function within the company, including sales, R&D, finance, marketing, warehousing, fleet, HR, and even legal. 
3 best practices when incorporating CSSBBs into your business
As a valued resource within your organization, here are a few tips for optimizing the use of your CSSBBs.
1. Training alone isn't the secret 
CSSBB has to have the knowledge of what SS is all about, but training is not the only key to success. Developing their analytical, problem-solving, and people skills will be the long-term determinant of their success.  
2. It's not for everyone
While the technical skills for being a good CSSBB can be mastered by many, it will be the softer skills of leadership, communication, business acumen, project management, and results orientation that determine the long-term success of your CSSBB.
3. Provide a career path if they want it
Some CSSBBs may be satisfied to remain in their role for a long time. Others may desire to expand their scope of work and responsibility. For those, you will want to prepare for a different career path. This allows for the organic growth of your improvement effort and the placement of highly skilled SS experts into key leadership roles in the business. 
Frequently Asked Questions (FAQ) about a CSSBB
1. How long does it take to become a CSSBB?
Like everything else in SS, this will vary by organization. The training to become a CSSBB typically requires a minimum of four weeks. Since certification requires the completion of at least two significant projects, it could take 4-6 months — or up to a year — to complete and implement those.  
2. Do I have to be a CSSBB before becoming an MBB?
Yes. While the additional training to become an MBB is not a significant time issue, it is the acquisition of project experience, mentoring capability, and teaching skills that takes the time. It is common to spend about five years in the role of CSSBB and complete about 10 CSSBB level projects along with mentoring and training before becoming an MBB.
3. How much can I expect to earn as a CSSBB? 
The best answer is "It depends." It depends on your experience, geographic location, type of industry, size of company, education, and a host of other factors. According to Salary.com, the median compensation was about $123,000 in 2021. 
Let's summarize what a Certified Six Sigma Black Belt is
According to the ASQ, a CSSBB is "a professional who can explain Six Sigma philosophies and principles, including supporting systems and tools." The role of the CSSBB is an important part of any SS or continuous improvement effort. It takes work and dedication to become a CSSBB, but the personal satisfaction and value to an organization is well worth considering whether this is a career path that might appeal to the right person.