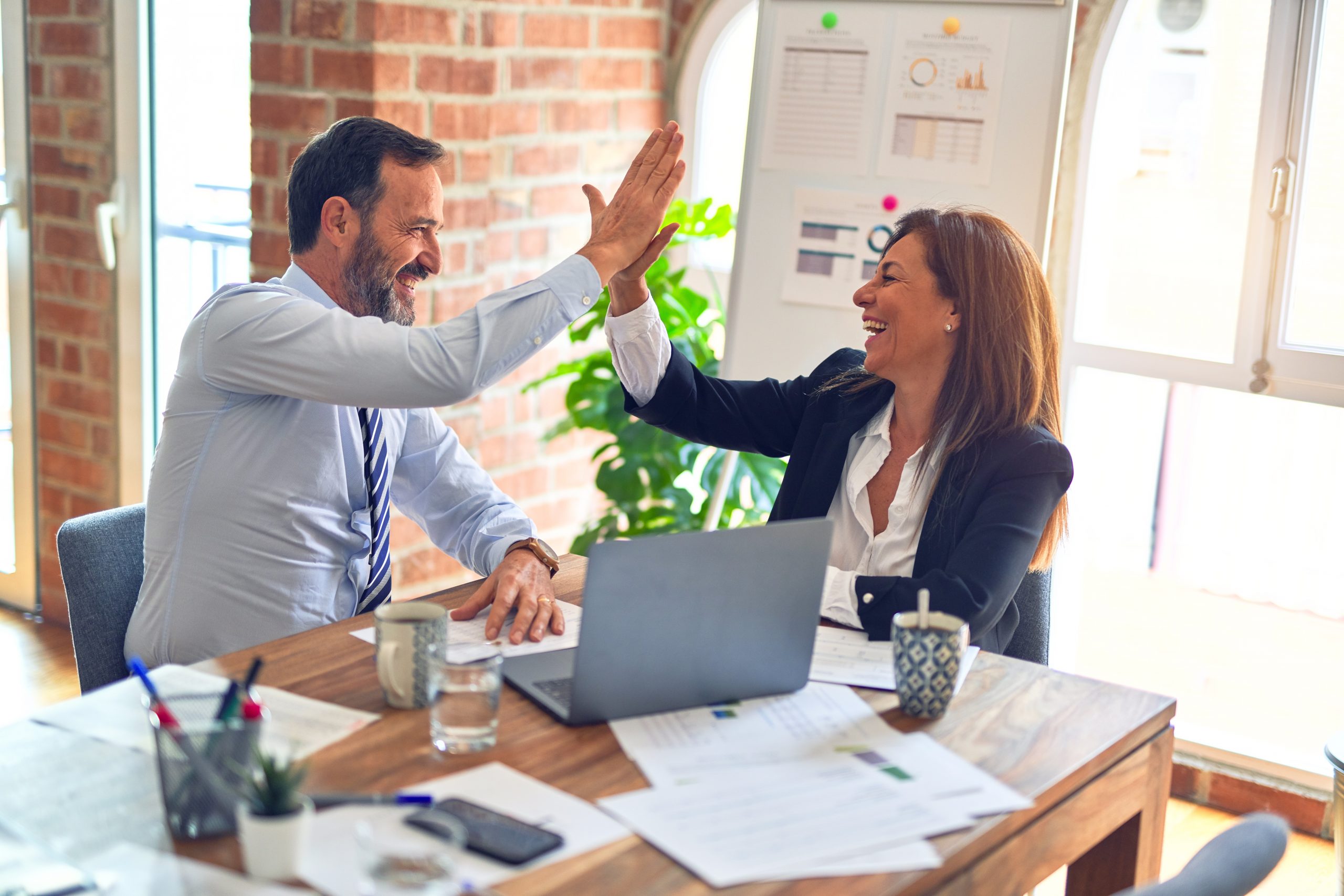 The graveyard headstone for QS-9000 says Born: 1994, Died: 2006. Despite it being obsolete and no longer used by the automotive industry, we will take a trip down memory lane and describe what QS-9000 was and what quality standards replaced it.
Overview: What was QS-9000? 
In late 1992, executives of the big three auto manufacturers, along with some truck manufacturers, met to develop a single set of quality system requirements for themselves and their suppliers. After two years of development, including representatives of third-party certification organizations, QS-9000 was introduced in August of 1994.
QS-9000 replaced company-specific quality system requirements such as Ford's Q-101, Chrysler's Supplier Quality Assurance Manual, GM's NAO Targets for Excellence, and the Truck Manufacturer's quality system manuals. It eliminated redundancy and waste by providing a common set of quality standards for the industry to follow. 
QS-9000 required certification/registration by an accredited third party. Having such registration indicated the company and its suppliers should have higher standards, better-quality products, improved efficiency, more consistent delivery, and better communications. Although initially released in late 1994 and updated in February 1995, the initial set of requirements applied only to the suppliers of the automotive industry. 
While QS-9000 was specifically developed for the automotive industry, there was some confusion as to the relationship with ISO 9000, which was an international quality system standard. 
ISO 9000 was developed to define quality system requirements specific to the control of product quality. The QS-9000 approach was more preventative in purpose and focused on the control of the process rather than just the product. QS-9000 was an industry-specific set of quality standards, while ISO 9000 could be applied to any industry.
ISO 9000 series of standards included ISO 9001. ISO 9000 is a collection of vocabulary and definitions, whereas ISO 9001 are guidelines for achieving quality processes. Because QS-9000 is organized in accordance with ISO 9001, a subsequent revision to ISO 9001 required a major revision to QS-9000. 
ISO/TS 16949 was created in 1999 with the purpose of consolidating the different assessment and certification systems used by the automotive industry. There was a significant difference between the requirements for QS-9000 and ISO/TS 16949, as shown below.
Image source: QS-9000 vs ISO/TS 16949
In 2002, QS-9000 started a transition to ISO/TS 16949:2002. By 2006, QS-9000 was obsolete. ISO/TS 16949 was subsequently updated until 2016, when ISO/TS 16949:2009 was replaced by IATF 16949:2016, which is the current standard.
3 benefits of QS-9000 
Although QS-9000 was specific to the auto industry, the benefits of any set of quality standards can apply to any industry. 
1. Better documentation 
To achieve QS-9000 certification, your company must have consistent documentation of the processes and procedures you follow to produce a quality product. Certification and registration require you to show that you're doing what you say you're going to do.
2. Competitive advantage 
Being certified and registered as a QS-9000 company demonstrates you have satisfied the requirements of the standards as determined by an independent, third-party registrar. This is often viewed as a positive thing by your customers and gives you possible competitive advantage.
3. Greater awareness of quality 
The process of getting certified as a QS-9000 company is a visible team effort. Your employees will see the work that is needed to meet the requirements and should appreciate the efforts of your leadership to want to produce the best product that they can. 
Why was QS-9000 important to understand? 
The development of QS-9000 was an auto-industry-specific attempt to consolidate the separate quality standards each company had for their suppliers and, eventually, for themselves. It is important to understand why the industry did this.
Redundancy
The big three automakers each had their own quality standards. While there was some overlap and similarity, each standard was applied differently to their suppliers. This caused frustration and cost the suppliers time and money. By coming up with a common standard, the redundancy and waste were eliminated, making it easier for the companies and their suppliers to comply with the standards.  
Certification is rigorous 
Getting certified as a QS-9000 company could take anywhere from six months to one year, depending on the size of your company. Often, full-time employees or external consultants were used to guide the company through the certification process.
Certification does not guarantee a quality product 
Having documentation about your process does not mean you will execute and do what you said you would. You must translate what you say in your documents to actual process performance.   
An industry example of QS-9000 
A national producer of automotive paint was struggling with meeting the varied quality standards of their major customers, who were the largest North American auto manufacturers. Each one had their own set of standards and documentation. 
The paint company was spending an inordinate amount of time filling out different forms and documents. Unfortunately, they didn't have much choice since they were a main supplier of OEM (original equipment manufacturer) of auto paint to the industry.
In 2004, they were overjoyed to learn that the industry was releasing a new set of quality standards to be used by all their customers. While they still experienced some frustration during the transition, they found it much easier to comply with the new standards. After a year, they embarked upon their QS-9000 certification. One of their major competitors chose not to do that, so they were able to pick up additional market share.
When QS-9000 was made obsolete by the transition to ISO/TS 16949, they carried over their certification, and did it again when IATF 16949 became the standard.
3 best practices when thinking about QS-9000 
Getting QS-9000 certified is a long and arduous process. If you keep these basic concepts in mind, your journey will be less cumbersome. 
1. Certification is a team effort
The standards for QS-9000 will encompass all aspects of your business. Having an experienced guide is essential, but the actual development of the procedures, processes, and documentation should come from the people doing the work. 
2. Be patient 
Developing and documenting your processes can take up to a year to accomplish. Don't rush things, or they may come back to haunt you during your certification audits. 
3. Be realistic
Remember, certification is saying what you will do and doing what you say. Be sure that you will be able to carry out and execute what you are promising. 
Frequently Asked Questions (FAQ) about QS-9000
1. What is the difference between ISO 9000, 9001, 9002, 9003, 9004, and QS-9000? 
ISO 9000 is a family of standards that include ISO 9000-9004. The standalone ISO 9000 standard defines all the terminology used in the various standards. 
ISO 9001 defines quality guidelines for design, production and installation.
ISO 9002 provides guidelines for production, installation, and servicing, but not for design. 
ISO 9003 was used for final product inspection and product testing. 
ISO 9004

is a document that can support ISO 9001 by providing guidance on ways to make a quality management system more successful. 

QS-9000 is similar to ISO 9001 but was developed specifically for the auto industry.
2. Is QS-9000 still being used by the auto industry? 
QS-9000 was transitioned out of use in 2006 and replaced by ISO/TS 16949, which was itself replaced by IATF 16949. 
3. Must my company get QS-9000 certified? 
QS-9000 and its successor, IATF 16949, are often required by automotive companies for their suppliers. If you wish to do business with companies in the automotive industry, you will likely be required to get certified.
4. What is the difference between QS-9000 and the Malcolm Baldrige Quality Award?
The Baldrige Award has been compared to QS-9000 and ISO 9000. This is not quite correct. While all three are related to an organization's achievement of quality, ISO 9000 and QS-9000 requirements are narrow and focus on the minimum requirements for a quality system. QS-9000 was specific to the auto industry. 
Baldrige is much broader and encompasses all the aspects of an organization, including leadership, strategic planning, customer and market focus, information and analysis, human resources, process management, and business results.
QS-9000 is concerned with conformity to quality practices as defined by the company itself. QS-9000 requires a third-party certification, while Baldrige is a one-time award, not a certification. It is awarded in multiple categories and open to any company headquartered in the United States. A winner of the Baldrige is determined by an independent board of examiners.
Your company may need to be certified as a QS-9000 (or its successor) supplier to sell to the auto industry. Baldrige is great for bragging rights and company pride.
QS-9000, may it rest in peace 
QS-9000 quality standards were developed by the auto industry for the auto industry. Although now obsolete, its successors are still being used today to recognize and certify suppliers who can produce high-quality products on a consistent basis and will do what they say they will do.