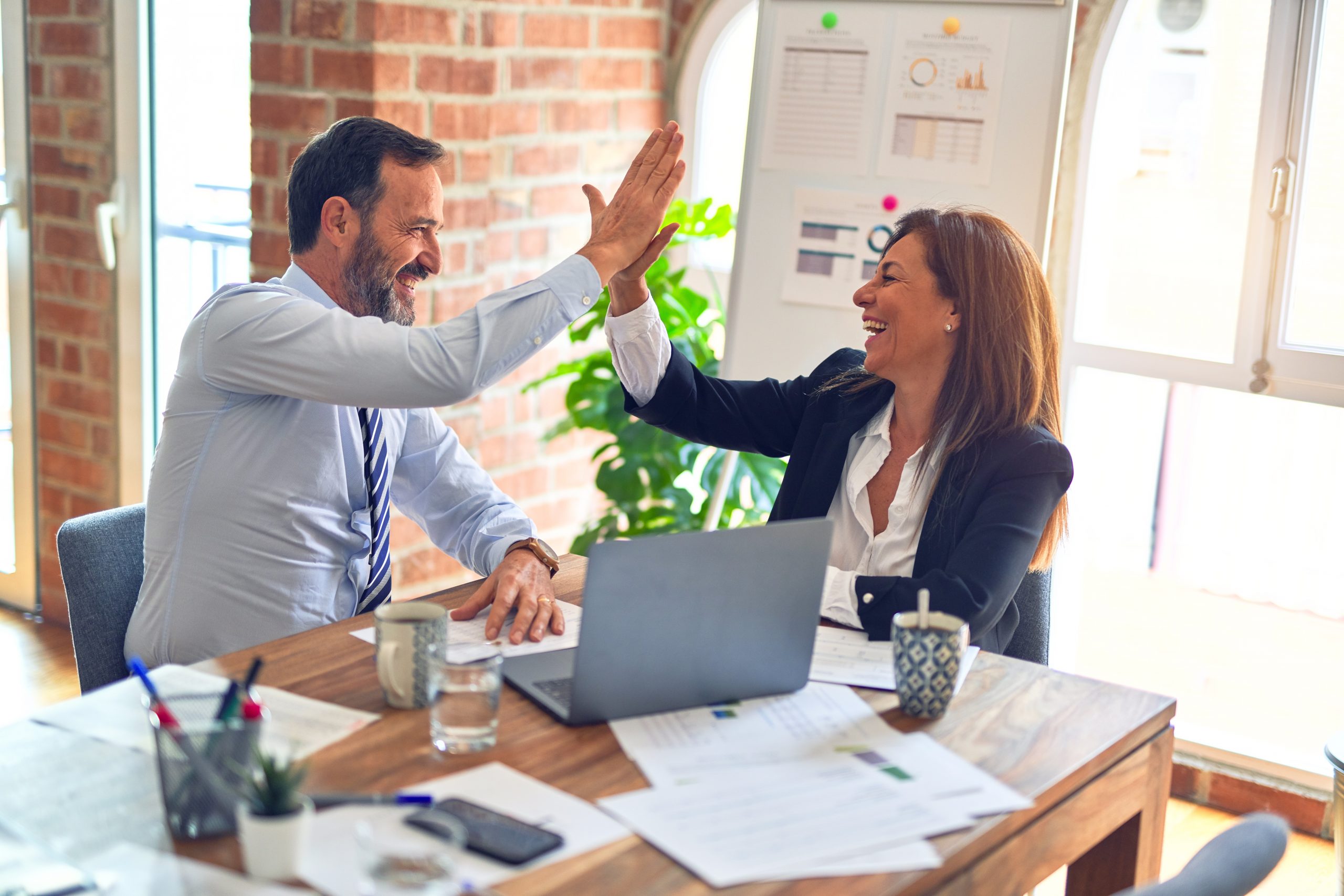 Six Sigma e-learning is now on the radar screen of every major company implementing the Six Sigma Quality initiative. The key will be to design a Six Sigma e-learning system that combines both online and in-person classroom learning to meet the needs of individual employees and the business.
Although it's still in its early stages, Six Sigma e-learning is now on the radar screen of every major company that is implementing the Six Sigma Quality initiative. A number of issues, including travel costs, scheduling difficulties, and the opportunity costs of employees' time, make e-learning a viable training option for most companies. Six Sigma e-learning is a subset of general e-learning, and has become a hot topic on the iSixSigma discussion forum as more companies try to figure out how to make best use of it in their organization.
This article will be the first of three that I will write, detailing the state of e-learning and online certification as it relates to the Six Sigma profession. Part two will present a summary of Six Sigma e-learning options, and the pros and cons that exist for Six Sigma professionals around the world. Part three will detail online Six Sigma certification options, as well as the pros and cons of attaining certification online. Sign up for the iSixSigma newsletters to ensure that you don't miss part two or three as they are published.
Defining E-Learning
E-learning is short for electronic learning. According to Learning Circuits, e-learning "covers a wide set of applications and processes such as Web-based learning, computer-based learning, virtual classrooms, and digital collaboration. It includes the delivery of content via Internet, intranet/extranet (LAN/WAN), audio- and videotape, satellite broadcast, interactive TV, and CD-ROM."
Why Is Six Sigma E-Learning So Important?
In the May 24, 1999 On-Line Learning Supplement (volume 139, number 10) from FORTUNE magazine, the importance of online e-learning became very evident:
Industry analyst and researcher Brandon Hall has studied return on investment (ROI) of on-line learning across a spectrum of industries and companies. He concluded that companies experience a 40-60 percent cost savings when comparing instructor-led education with technology-delivered courses.
Through ROI analysis, companies can also measure the ability to train more people, eliminate the downtime associated with training off-site and accelerate the learning process.
Studies indicate that learning occurs 50 percent faster on-line than in a classroom setting.
Stanford University compiled more than 15 years worth of data and concluded that using technology in education is as effective – and often more effective – than instructor-led learning. Eliminating biases of gender, looks, speaking, age, and race apparently allowed the on-line students to work together more effectively.
Some additional reasons why e-learning is gaining ground include:
Tough economic conditions are forcing companies to take a hard look at their overhead expenses. One of the largest line items is employee travel and living expenses that cannot be tied directly to sales and revenue.
E-learning is an anywhere, anytime training option. All employees need is the technology (computer, Internet connection, CD player, etc.), the time and a willingness to complete the training.
Training standardization is always important. I'm sure many of you have been through a course that you thought was mediocre, but a colleague thought was fantastic. What changed besides the day of the course?…might it have been the instructor and the way the materials were presented? It's a contributing factor.
E-learning is self paced. No need to rush through a training topic that's difficult to understand. It can be even be repeated if need be. Modules can be started and finished as time allows.
Many online e-learning courses offer tollgates (quizzes, tests, knowledge checkpoints, etc.) to ensure that an employee understands enough concepts and/or specifics before moving on to the next topic.
Just-in-Time (JIT) e-learning allows employees to access a snippet of information that's pertinent to their job, as opposed to taking an entire course. This facilitates knowledge sharing and productivity in companies.
In the past, training solutions were too expensive and too complicated for most quality initiatives. Industry experts found that the average training system cost $500,000 for software, hardware, and consulting fees. Alternatively, the average cost to develop a web-based training course is $60,000. Today, application service providers, consulting companies, and software training companies are finding the tools and technology to create and deliver e-learning courses at a much lower cost.
E-learning can be better for the individual learner, especially in global businesses that must overcome language barriers, cultural prejudice, and learning styles.
Speed is the name of the game in today's economy, and the challenge is to keep employees trained, motivated and productive. In person classroom training is difficult to manage and does not scale in all cases.
What Is The Downside To Six Sigma E-Learning?
Alright, I know that some of you are still skeptical of e-learning. You're not ready to sign up for the first Six Sigma e-learning course that comes along. Well, let's take a look at why you might be hesitant about jumping in with both feet:
Most e-learning courses are not easily customizable to your specific business or industry. Many employees learn more when they can directly tie learning to their daily jobs. Case studies, simulation examples and computations from a manufacturing environment aren't easily understood by insurance salespeople.
When was the last time you sat in your office or cubicle for an hour without an interruption? (I believe I recall one time in 1992.) Colleagues talking too loudly next door, colleagues stopping by asking for your assistance, fires that need to be put out immediately – our daily work life is not very conducive to sitting in front of our computer for one to two hours of deep concentration. Interruptions break the learning continuity and many times we end up repeating learning sections.
E-learning provides less or in some cases no interaction with other people. Learning from other's questions and being able to ask questions yourself (or follow-up questions) are often not an option in e-learning.
E-learning removes the networking opportunity that many professionals find important in developing and furthering their career. There's a sort of kinship created by sitting next to another Six Sigma professional for a few days of training. After courses, I often feel I can call on this person for advice, to brainstorm issues, or to just discuss professional topics.
I brought up the Six Sigma e-learning topic with a colleague of mine a few days ago, and she presented me with an interesting thought: "Would you rather attend college full time or watch your professors' lectures on video?" It's an interesting thought that leads to my next section: when is e-learning appropriate?
When Is Six Sigma E-Learning Appropriate?
We've looked at the good, the bad and the ugly of Six Sigma e-learning. But everything's been binary up until now: completely e-learning or completely in-person training. What about combining the two? What about blended learning?
Companies that are on the cutting edge of Six Sigma learning are now investigating or implementing blended learning. Blended learning takes advantage of all the benefits of e-learning, while trying to minimize the pitfalls through the use of some in-person training. Blended learning combines the synergy of live instructor-led classes and coaching with online, e-learning self-study programs. In my opinion, blended learning – if done properly – may be an effective way to train Six Sigma Black Belts and Master Black Belts who have typically only been trained in the past in live two to four week training courses. The gray area of blended learning is now being broadened to include live online chat sessions and telephone conferences where students can ask questions in real-time (during training, conducting projects, etc.).
Are completely online e-learning courses good for anything? Of course they are. Good e-learning courses that are put together by quality learning instructors and training professionals have value in almost every company. They are great for Six Sigma awareness and refresher training, and are terrific as reference materials for your entire business. They can also be used to train your Green Belts who only work part time on business projects, and can be aided by their Black Belt coaches.
Six Sigma E-Learning Conclusion
Containing costs is imperative to our businesses, so based on this single fact I think it's safe to say that e-learning will have a seat at the table of every learning organization. The key will be to design a learning system that combines both online and in-person learning that meets the needs of individual employees and the business. Sound difficult? Here's a tip: there's a great methodology called Design For Six Sigma that can help.
Content Sponsored Links: (Learn More)
The Quality Group Process Improvement Learning Solutions
Whether you're a corporation, organization, government entity or individual looking for training and certification programs in Lean Six Sigma, Project Management and more, we have the right solution for your requirements.