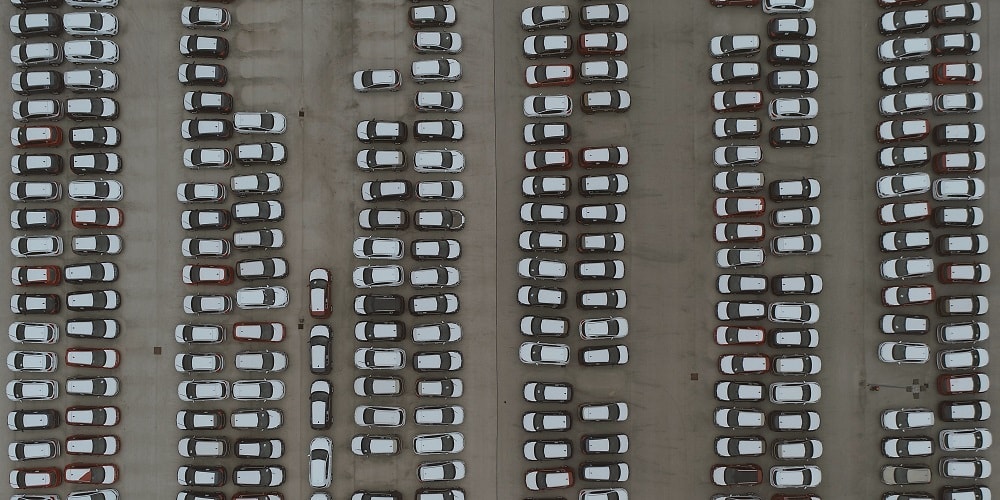 Kern County, located in the southern end of the San Joaquin Valley of California, has grappled with sustained budget cuts for nearly a decade. Starting with the recession of 2008, budget constraints were aggravated by a steep decline in oil prices; petroleum is one of the County's primary industries and sources of property tax revenue.
Engage Staff to Challenge the Status Quo
At the direction of the Kern County Board of Supervisors, Kern County deployed LaunchKern, a Lean Six Sigma-driven initiative, as a way to maintain or enhance service levels despite shrinking resources. It began with two intensive days of training for 200 County leaders during the spring and summer of 2017. Day One introduced the core principles of Lean Six Sigma and Day Two provided guidance on how to be a leader for adopting Lean Six Sigma for line staff in their respective departments.
In October 2017, Introduction and Green Belt workshops were opened up to all County employees with the purpose of empowering staff to improve their work environment, save taxpayer dollars and enhance services to Kern County residents. However, in order to gain some momentum, Kern County understood that having a high-impact, successful project was important to getting buy-in across County government. Fortunately, Kern County's General Services division was up to the task, leading the way and completing a fleet management project that served as a stimulus for the many projects to follow.
As of January 2019, Kern County employees have accomplished the following outcomes through its Lean Six Sigma deployment:
More than 800 employees trained
122 total projects completed
More than $7 million saved in combined hard and soft savings
More than 55,000 hours of wasted staff time eliminated and re-directed to mission critical tasks
Liftoff Project: Vehicle Replacement
Because of budget reductions, many departments did not have the resources to replace fleet vehicles. This caused departments to extend the life of vehicles well beyond 10 years in many cases. The long use of vehicles led to maintenance and fuel cost increases, higher emissions, lower resale value, and overall reliability and safety concerns. These problems were magnified by the County's vast geography, which covers more than 8,000 square miles.
The existing process for replacing fleet vehicles was measured using the need to replace 189 aged vehicles in three County departments: Behavioral Health and Recovery Services, General Services and the District Attorney's office. The process offered either a five-year or seven-year purchase replacement plan, with the seven-year plan having a much lower Total Cost of Ownership Annually. In order to find a practical solution to improve the Total Cost of Ownership Annually, the seven-year plan was used as the benchmark.
Replacing Fleet Vehicles
Because of the County's fiscal emergency, the County did not have the capital necessary to purchase new vehicles. This triggered Kern County's General Services to reevaluate the process of replacing fleet vehicles and examine leasing options. After conducting research on different solutions, the vehicle replacement process under Enterprise's Equity Lease looked like a viable option. Previously, purchases were used through the traditional low bid-to-specification process; the total cost of vehicle ownership was not calculated. Resale value at the end of life, miles per gallon and safety features were not considered. Through the Enterprise Lease process, the County could obtain a low lease rate by purchasing the vehicles using the County's government pricing, along with taking advantage of Enterprise's volume discounts.
Through the Enterprise Lease process, the County could also use best-value criteria internally to compare like makes/models quoted from various manufacturers, and select the vehicle that best met their needs at the lowest cost and without the upfront capital of a purchase. Additionally, the Enterprise Lease process has several hundred authorized repair shops on its maintenance plan throughout all areas of Kern County. Instead of relying on a single County Fleet location, Enterprise's large network of shops reduces driving and wait times for maintenance and repair, and achieves cost savings from Enterprise's lower rate plans.
The Numbers
The table below shows the difference in cost between the County's former process of using a seven-year purchase plan versus the Enterprise Lease plan. The estimated annual cost savings for these 189 vehicles is $614,603, which equates to a total savings in excess of $3 million over the course of a five-year agreement with Enterprise.
Comparative Cost of Vehicle Replacement Process for 189 Vehicles Using Enterprise Lease Process
 
County's Previous Seven-Year Purchase Plan
Enterprise Lease Five-Year Plan
Total monthly fees (replacement or lease payment + maintenance)
$117,595
$80,627
Total annual fees (replacement or lease payment + maintenance)
$1,411,131
$967,521
Total fees at end of term (seven or five years)
$9,877,919
$4,837,605
Equity from new vehicles at end of term
$772,612
$1,660,808
Auction proceeds from existing vehicles (Enterprise deducted $864,100 from vehicle purchase price as a trade-in to further reduce fees and interest on leases)
$642,015
$1,059,600
Total cost of ownership at end of term (total fees at end of term – equity – auction proceeds from units)
$8,463,294
$2,972,197
Total Cost of Ownership Annually
$1,209,042
$594,439
Scalability
By taking advantage of the knowledge, skills and expertise of a fleet management company, this public-private partnership between Kern County and Enterprise allows the County to focus its resources on its area of expertise: delivering needed services to Kern County residents. With several hundred more vehicles needing replacement over the next five years, Kern County is poised to save millions of additional taxpayer dollars over the course of this program, simply by replicating this process to more County departments and vehicles.