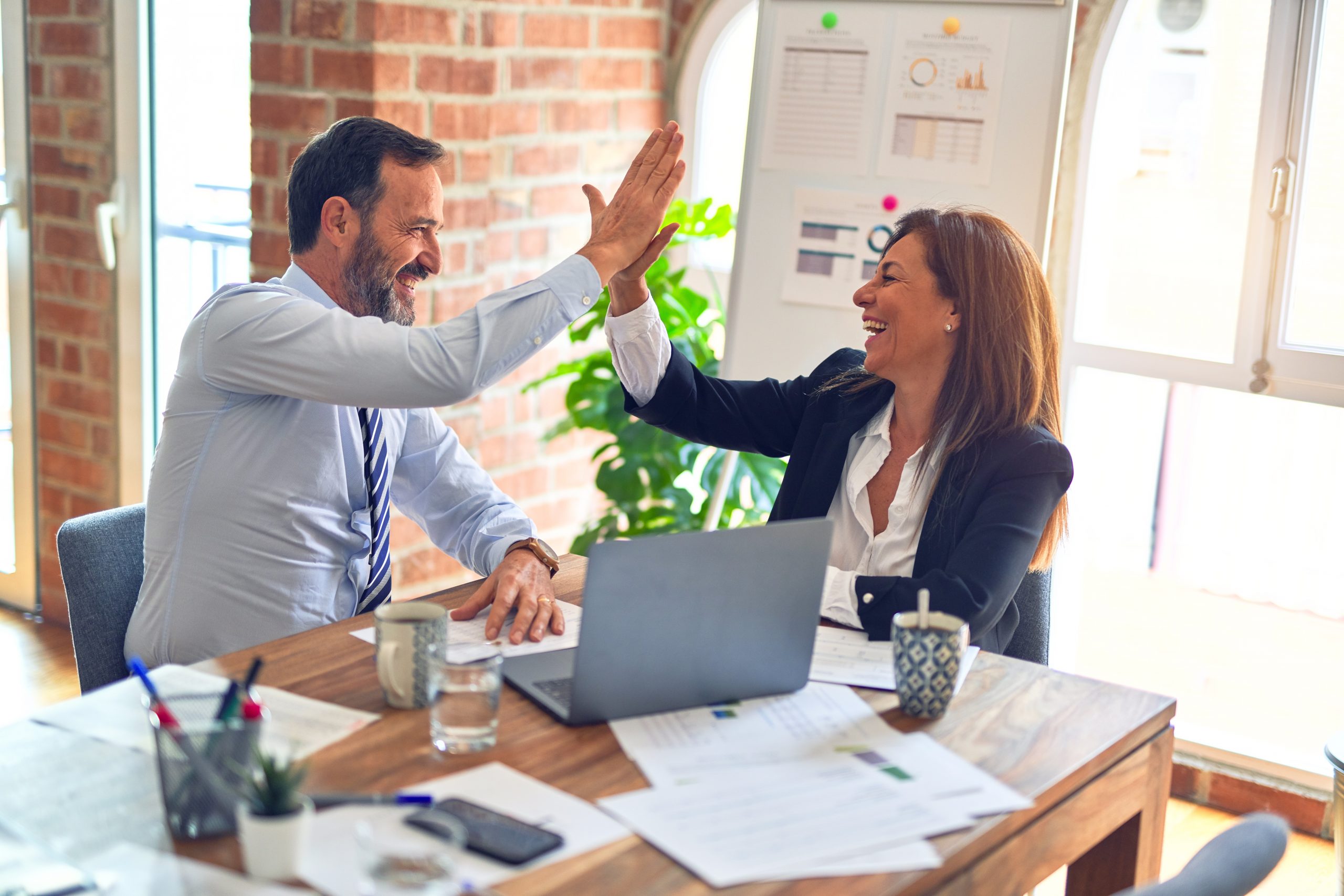 Alaska's Providence Health System has always had a strong pioneering spirit, stretching back to 1902 when the Sisters of Providence first brought healthcare to gold rush territory in Nome. Expanding and evolving throughout the years to meet community needs, Providence Health System now employs more than 3,000 people, includes seven facilities and delivers a full range of healthcare services to the population of Alaska.
In recent years, this same innovative spirit led the leadership team at Providence to seek new management methods that would help it improve both the quality of patient care and the financial future of the organization. At an executive retreat in 2002, Hank Walker, president and CEO at Providence, learned about Six Sigma and related change management techniques that had been effectively applied throughout General Electric, and how the same methods also had been adapted for healthcare.
Evidence from other hospital initiatives convinced him to bring this approach to Providence and use the methods and tools to support the system's efforts to achieve "operational excellence." Managers were able to select the tools that would be most effective for their teams, and decided to begin by applying a change acceleration process (CAP) and Work-Out before implementing Six Sigma. This allowed the team to acquire vital skills, realize quick wins and pave the way for more in-depth change efforts using statistical process control associated with Six Sigma.
Change Acceleration Process
CAP is comprised of specific tools and steps aimed at helping teams develop a common language and toolkit for successful change management, and learn to apply those tools and methods to clinical and administrative projects. Because it is based on concepts like creating a shared need and mobilizing commitment, the CAP model helps to break down internal barriers to change and create rapid improvement in key areas (Figure 1). Specifically, the model provides a common language and toolkit for successful change management and change facilitation skills.
Using Work-out for Leaders
Work-out is a facilitation tool that has been useful in driving rapid decision making either alone or as part of a Six Sigma project. During an executive council meeting at Providence, key topic areas were selected for Work-outs based on alignment with the 2003 strategic objectives for the Alaska region. Sessions were conducted to brainstorm and prioritize the project ideas.
Some of the completed Work-outs at Providence included:
Outpatients in a bed process redesign
Recovery room turnaround cycles
Discharge process on PCU
Performance evaluations
Optimizing overtime usage
Supply-ordering process on nursing units
Challenges in healthcare can sometimes seem immutable – often lingering for years without resolution. At Providence, three Work-out sessions in particular stood out for their ability to move mountains in terms of fostering acceptance, creating rapid change and paving the way for effective decision making.
Revising Dress Standards
The first session involved revising the dress standards in the organization. This was an important issue for human resources and one that is sometimes difficult to negotiate. Gene O'Hara, chief executive of Anchorage service and administrator for the medical center, noted that this particular project was linked to customer satisfaction since the center had received feedback from patients indicating they did not always like the way some of the staff dressed. Standards had relaxed over the years and it had reached the point that employee attire was not always appropriate or professional. Often it was difficult to tell who was on the staff and who was not.
To tackle this issue, a group of 15 staff members were assembled. Since not many had participated in a Work-out session before, they began with a description of the approach and how it would help them solve a particular problem.
"We'd struggled with this before and saw plenty of skepticism before we got started," said Lisa Brown, master change facilitator. "It turns out that part of the problem had been never having the right framework and tools to work through an issue and reach consensus. Once everyone became involved in the process, they realized their opinions mattered and were surprised to find that their peers shared similar opinions."
With the facilitators keeping the team focused and on track, proposed revisions to the uniform dress standards were worked through in record time. When the sponsor came in at the end of the session, the recommendations were quickly accepted for review to become final policy.
The team had put the recommendations on giant oversized forms and displayed them on the wall. This made it very visual. People in the room could actually see the manager sign off on their proposals. The process gave everyone the feeling that they had a voice and the new policy was not a top-down decision.
"Just breaking the ice and getting people started was a little difficult, Brown admitted. "It didn't take long, though, for participants to really become involved. We had scheduled a half-hour lunch break, but they decided to work through lunch. The process helped to drive the upbeat attitude, and people felt good about being able to share ideas and be part of a workable solution. At the end of the day, the general impression from participants was that this was a fantastic program."
Final policy review brought the team back together to address specific questions prior to signing the policy. Overall, the policy was well received by staff and many felt the change was long overdue.
Unit Assessment Tool
The second notable effort at Providence Health System involved the development of a unit assessment tool (UAT) that would serve as a hospital-wide system for managing emergency department resources and workload and expediting patient placement. Based on an idea from Luther Midelford Hospital in Wisconsin, USA, the new UAT would help to communicate key information such as bed capacity, physician rounds, divert status and census.
To accomplish this, Providence used a rapid software development effort to create a new web-based tool with supporting processes allowing clinical areas to perform three functions:
Assess and display a near real-time (within four hours) status on how near a unit is to being closed to further patients.

No patient identifiable information
Charge nurse generally updates

Request resources to enable a unit to continue to accept patients.

Includes paging alerts for key staff based on color change

Report on key statistics in the unit at a point in time (now history reports are available).
To accomplish the technical goals of the project, the Providence executive team knew it would be critical to proactively address any staff concerns and ensure cultural acceptance for the changes that would be implemented.
This information systems project was run by stakeholder clinicians who would essentially be doing the work. The team spent time on areas such as scoping and visioning, and developing process maps. It sent all analysis on paper to the software vendor, whose representative was impressed at what had been accomplished and how few changes had to be made along the way. When the team finished the final review there were only four changes they wanted to make.
The project actually began with an idea from Luther Middelfort Hospital. The purpose of the UAT was to create house-wide processes and tools to empower staff, communicate workload status, efficiently manage resources and expedite patient placement. The go-live date for the new software was June 2003. The system was well received by staff and the executive team with no substantive changes required to the original specifications. "They built a tool that can be easily used and this is rolling out to 21 departments," said Dr. Jim Nesbitt, associate administrator of medical staff affairs. "It's a very simple tool – that's the hallmark – simple and easy to use. We tossed out extraneous stuff and the end product was impressive."
Table 1: Representation of Providence's Initial On-Screen Unit Assessment Tool

Providence Alaska Medical Center
Ibex Unit Assessment Tool 08:16

All DeptsAll Stats4N5NCCUEDICUPCUHelpLogin

Department
Urgent Resource Request

Bed
Capacity

I/P
Census

O/P
Census
Beds
Available
NOW
Available
Unstaffed
Beds
CCU
07/18 10:36
Staff
MD Round
EVS
Other

9

1

1

1

0

ICU
07/28 00:28
Staff
MD Round
EVS
Other

18

0

1

5

0

4N
07/08 08:12
Staff
MD Round
EVS
Other

20

1

1

1

0

ED
07/03 16:09
Staff
EVS
 
 

37

3

24

0

0

5N
07/08 10:32
Staff
MD Round
EVS
Other

30

0

0

2

0

PCU
07/10 07:28
Staff
MD Round
EVS
Other

35

0

2

0

0

Totals

149

5

29

9

0

When the background screen is RED, the hospital is on divert.
PACU Turnaround Cycle
Another early project that was completed involved the post-anesthesia care unit (PACU), commonly called the recovery room. This was a rather dramatic example of seeing things in a new way and building acceptance with an empowered team. The stakeholders, including nurses, entered the initial meeting with some negative feelings. However, as they moved through the process and began to see that their ideas would be taken seriously, there was a turnaround. At the end of the meeting, the sense of accomplishment created palpable excitement. They had been able to identify some things that would be fairly easy to fix and that would deliver measurable results.
"A revelation occurred as we sought ways to make things more efficient, Brown said. "We had not realized it, but we had FTE (full-time equivalents) time we weren't using. It's important to know that we're fully using our people, and the knowledge that we had capacity here was much better received coming from peers rather than management. To effect change, the nurses took things farther than the supervisor anticipated because they felt empowered to make it happen."
A Measure of Success
Success can be measured in many ways and the results are both qualitative and quantitative. Introducing empowering and change management processes helped Providence Health System break through the bureaucracy that can exist in any organization. It gave the executive leaders "face time" with people at all levels in the hospital and allowed a more boundary-less framework for collaboration.
"One of the focal areas at Providence Health System is talent stewardship," Brown said. "So anything we can do to identify future leaders and help them grow will ultimately break down silos in the organization and bring people together from cross-functional areas. It's important to generate a dialogue outside your own department and share best practices wherever you find them."
As the initiative has expanded across the organization, the executive team has begun to design communication strategies that will help maintain motivation and share information. Key leaders are visible as champions of the operational excellence initiative. The team also is developing a regular newsletter article and providing an internal website, presentations, promotional items and a physician orientation. But it notes that the best communication strategies have been informal and through word of mouth – people have seen how effective the tools have been and are sharing this information among their peers.
"Staff and management have emphasized the value in changing the culture and eliminating boundaries. CAP and Work-out are helping them to function better as a team and solve long-standing issues. Relationships between nurses and physicians are improving, and we're looking at patient satisfaction scores to see if we can measure improvement there as well," Dr. Nesbitt said.
Summary and Lessons Learned
Bringing new change management methodologies into the organization and helping everyone become familiar with the tools has been good for employee satisfaction too. It has helped to erase the perception on the part of some staff that their opinions did not count. Their suggestions are now brought up at project sessions and the group is responsible for solving a lot of problems as a team with sponsor approval.
Management support and involvement was a key to helping generate enthusiasm among the staff. Seeing that executives were also going through training demonstrated the commitment on the part of leadership.
Providence Health System has set up an internal website to capture and share information on the change management tools that have now become a way of life for the organization. The techniques used in the initial projects have been accepted by the staff with minimal resistance and are being used in many settings to address a variety of issues. Using a form that is available on the website, any employee may request a Work-out session. Requests are reviewed, selected and prioritized by a selection committee. Once projects have been completed, they are monitored at 30-day intervals to make sure they remain on track with the right solutions in place.
Management and staff at Providence are finding significant value in using the Six Sigma approach and change management tools to solve a variety of issues. The executive team feels it accomplished a lot in a short time and has made great progress toward achieving its overall objectives. As part of its continuing efforts to achieve operational excellence, Providence Health System has moved ahead with Six Sigma training and projects.