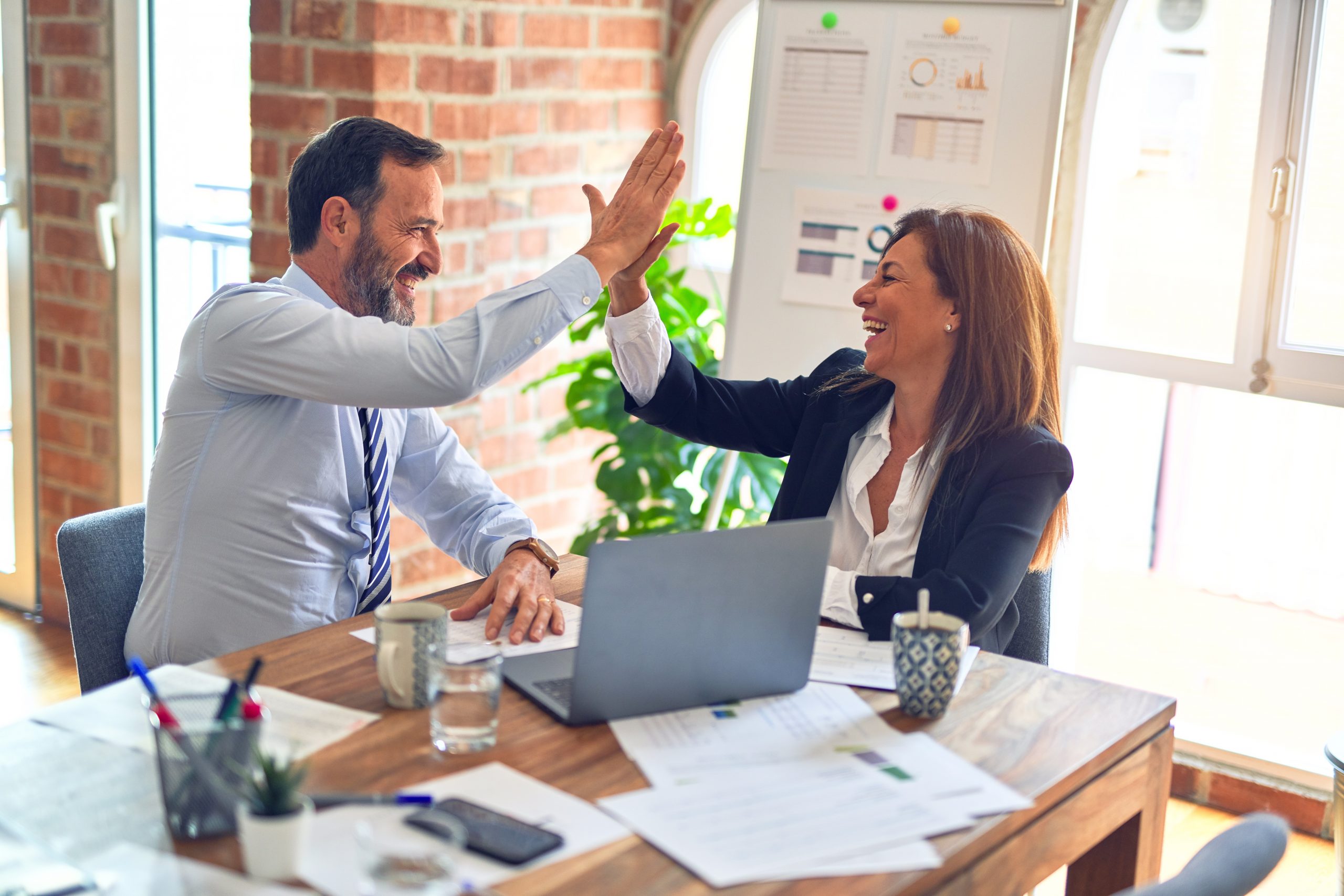 Process Improvement Drives Greater Efficiency and Higher Satisfaction
Delays are common within the perioperative environment. Lengthy turnover times between surgical cases can impact surgeon satisfaction and timely access to services. At Louisiana's Thibodaux Regional Medical Center (TRMC), surgeons expressed frustration with the length and variability of operating room (OR) turnover time (T0T).
Maximizing efficiency in the operating room had become critical since the hospital had seen a 24 percent rise in surgical case volume during the past two years, particularly in the aftermath of Hurricane Katrina. Seeking solutions, the hospital pursued an improvement initiative and consulting engagement that combined Lean, Six Sigma, change acceleration, and process and modeling tools.
The hospital assembled a multi-disciplinary team to focus on OR turnover time and identify underlying issues. Along with a Master Black Belt, the group included the OR manager and OB-GYN surgeon as team leaders, and staff from OR, PACU (post-anesthesia care unit), environmental services, patient transport, CRNA (certified registered nurse anesthetists), anesthesia technologists, prep nurses and surgeons. The director of the pharmacy and the director of inpatient surgical nursing units also played key roles.
Goal Setting
The team determined the baseline performance standard and established an operational definition of turnover time. For surgeon turnaround time, they used the definition of surgeon "close-to-cut" time. For OR room turnaround time, it was patient "wheels-out to wheels-in." The team decided to focus on inefficiencies within both timeframes to improve overall efficiency. The team defined a turnover opportunity as an OR case scheduled to follow. Instances where OR room turnover exceeded 90 minutes were excluded as outliers.
Nine months of data was used to establish the baseline performance. OR room turnaround time had a median of 21 minutes and surgeon close-to-cut turnaround time had a median of 73 minutes. Since baseline performance was relatively good, the team built on best practices already in place.
Seeking to raise physician and staff satisfaction, the team set high expectations with specific goals to improve room turnover time by evaluating roles, responsibilities, equipment preparation, communication and teamwork.
To build momentum, a subset of the team pursued a quick hit project to create a standard communication signal that circulator nurses could use during turnover opportunities. The signal would notify the anesthesia tech, housekeepers and floaters as well as other circulators and technicians who were between cases and may be available to assist. In the first meeting, the team brainstormed possible signaling options including: an overhead paging system, visual flagging, walkie-talkies, spectra-link phone, pager and electronic status board. A plan was developed to research all options.
Identifying and Implementing Solutions
A quality function deployment (QFD) tool was used to identify requirements and rate the signaling options against these requirements. Each option was rated as high (H), medium (M) or low (L). After performing the QFD the team chose to use walkie-talkies allowing the circulator nurse to verbally notify the group of a turnover opportunity. The nurse could page either a group or an individual, who would hear the page without having to press buttons and interrupt their work.
Table 1: QFD for Signaling Options
Notify Right Persons
Time/Speed of Communication
Ease of Use OR/Sender
Cost
Ease of Use Staff-receiver
Broadcast Communication (MD and Patient Readiness)
Implementation
Total
Current Paging
L
H
H
H
H
L
M
41
Walkie-talkie
H
H
H
H
H
L
H
55
In-house Page
H
H
M
L
H
L
L
33
Spectra Link
M
M
M
M
M
L
M
19
Status Board
L
H
H
M
L
M
M
29
Because the hospital already had walkie-talkies in preparation for hurricanes, it was easy to develop and implement this pilot program, which included specific communication plans and tools. The OR staff quickly adjusted to making the new process part of their standard routine.
Voice of the customer (VOC) interviews highlighted the fact the OR did not have an individual focused solely on the OR schedule. Capacity was identified within the OR coordinator's position to transform this role into the OR flow coordinator. The OR flow coordinator used a spectra-link telephone and became the main communication hub for the OR – contacting surgeons, coordinating calls, and synchronizing staff and transportation. The OR coordinator's duties also include:
Making sure the surgery schedule runs efficiently,
Determining the necessary equipment prior to surgery,
Addressing scheduling conflicts or gaps, and
Facilitating communication.
With the OR flow coordinator position in place, the surgeons soon noticed that communication had improved and the schedule was operating more smoothly.
OR Block Schedule and Change Management
Initial analysis revealed that when surgeons used the same operating room in back-to-back surgeries, the turnover was 10 minutes faster on average because the surgery types are grouped together, and instrument changing was minimized. Consequently, another team focused on the OR block schedule, creating a model based on usage data, surgeon preferences and room constraints. After several iterations, they had a final version with 75 percent blocked (up from 56 percent) and new operating mechanisms to monitor and enforce the new policy.
The team also made changes to the use of delay codes. They reviewed causes and definitions for delays, and implemented changes designed to improve processes and increase accountability. All changes helped reduce OR turnover time.
Gaining buy-in for change is crucial to the success of any improvement initiative. The team worked with CRNAs and others to raise standards of care, create a welcoming atmosphere and foster a greater sense of teamwork by involving them in the development of solutions.
Ensuring medications were accessible was a key issue for CRNAs. Processes for stocking, distributing and returning medications had become ineffective. During a three-hour session, a multi-disciplinary do-it-group (DIG) recommended adding a medication management system in a centralized OR location and placing some CRNA medications in the PACU's system. The changes received buy-in from CRNAs and improved medication availability.
New Workflow Plan
Observation and team discussions revealed opportunities to maximize staff utilization through workflow changes. The team identified each step between OR cases and tasks that a nurse must perform. They recommended re-aligning some nursing tasks between cases and implementing best practice standards among CRNAs.
Initially, a nurse escorted a patient to the PACU and then rushed back to the OR to assist with room setup and other duties. Analyzing VOC and redesigning the workflow helped address variances, optimize staff roles, reduce wait time and leverage best practices. In the new model, the nurse remains in the PACU completing charting and then goes to holding to review the next chart and interview the patient, gathering medications on the way back to OR.
Simultaneously, the CRNA would be reporting, dropping off paperwork, gathering medications, setting up for the next case and taking a break as time permitted. In the old process, most CRNAs did not come back to the OR suite until paged/called by the nurse, which created delays. In the new process, the CRNA is notified to get the patient while the nurse and technicians count the instrumentation together, creating parallel processing. The changes mean less wait time for the techs between cases and a more consistent workflow for the circulator nurses and CRNAs.
Maintaining Results
Since the changes were implemented, the OR has experienced continuous improvement. The baseline OR room turnover of 21 minutes has been averaging 14 minutes for the past 12-months. Furthermore, the surgeon close-to-cut time was reduced from 73 minutes to an average of 38 minutes. The OR staff and CRNAs were integral in implementing and sustaining these improvements, displaying a dashboard in the OR and physician lounge areas to highlight the data and delay codes.
Table 2 illustrates the progress made in OR turnover time.
Table 2: Sustaining TAT and TOT Results in 2007
 
Time (minutes)
 
Goal
Baseline
Jan
Feb
Mar
Apr
May
Jun
Jul
Aug
Sep
Oct
Nov
Dec
OR Room TAT

7 a.m.-3:30 p.m.

Wheels-out to Wheels-in

Before
15
Median 21
15
15
15
15
14
16
12
15
16
13
12
11
After
7
StDev 10
14
13
14
10
12
13
8
11
18
9
14
8
Surgeon TOT

7 a.m.-3:30 p.m.

Close-to-cut

Before
–
Median 73
38
38
38
39
36
40
37
40
35
39
42
30
After
–
StDev 27
19
18
19
17
17
19
18
19
21
18
18
14
The level of satisfaction among surgeons is higher as a result of the project. They appreciate the rapid changes, the participation by all contributors in the improvement efforts and the overall increase in communication.
Through project completion the OR team at Thibodaux Regional Medical Center learned how to solve problems – a critical lesson for process improvement. Lessons learned are being applied as a core group meets to continuously improve perioperative services.