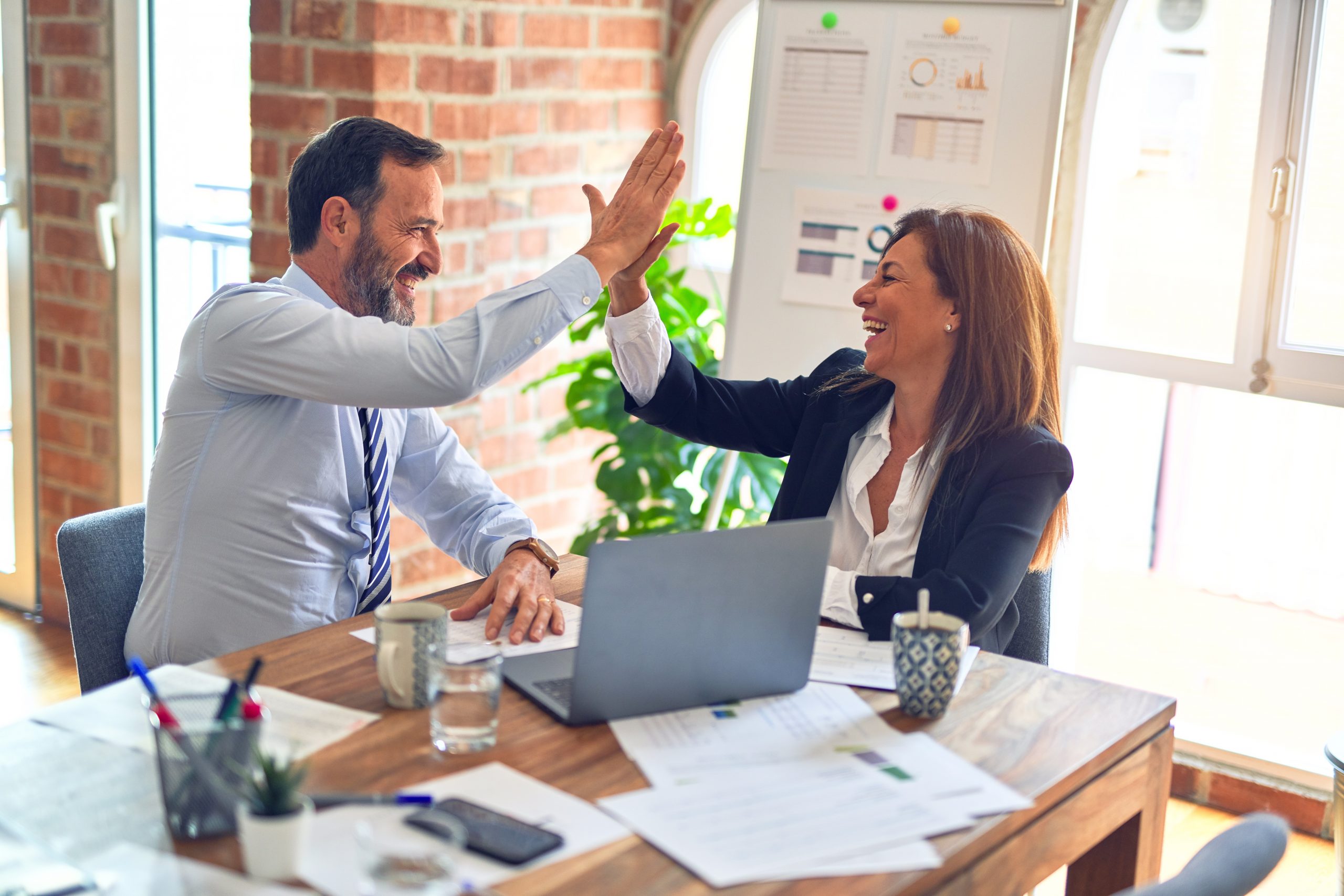 Recognition is growing among healthcare leaders of the need for a culture change within their organizations. Moving from recognition to reality, however, is more difficult. The problem lies in the perception – or misperception – of what a culture change actually entails.
Culture change is not a program with a completion date, nor is it a quick fix. It is an ongoing journey – a journey that requires leaders to understand the current state of the organization, establish a clear vision, align behaviors and instill accountability.
Vision Versus Cultural Reality
Facing the need for a culture change, large corporations, not-for-profit institutions and faith-based organizations all say the same thing: "We're different, we're unique." But actually, they share many common challenges and objectives. They all hire people with goals and ambitions, and with expectations as to how they will be treated, accepted, rewarded and promoted.
All too often, however, employee expectations and those of the organization are not fully aligned. This may be despite what the organization professes as its objectives. For employees, it is the culture of the organization that is the reality, not the mission statement that hangs on the wall.
Many senior executives are out of touch with the realities of their organization. Typically, leadership only discovers what is really going on when employee surveys come back with unexpected results. Such evidence dissolves complacency and compels action. In fact, this awareness is usually where the real journey toward culture change begins.
Achieving a culture change within an organization is an ongoing process involving deliberate, intentional steps that include:
Knowledge and Awareness

Honest assessment of the current culture
Development of baseline data
Vision of the desired state

Recognition and Reward

Demonstration of desired behaviors
Encouragement and reward for desired behaviors and outcomes
Determination of the decision-making process (who, what, when, how)

Communication

Development of an organizational communication strategy
Delivery of consistent messages throughout the organization
Frank discussion of tough issues that are frequently avoided

Systems, Structures and Linkage

Alignment of top leadership and performance management with the organization's core values and issues
Determination of core competencies to support the desired culture
Delineation of goals – including "stretch" goals – for leadership
Linkage of behaviors, goals and achievements to compensation
Building a Framework for Change
Much can be learned from the successes and failures of organizations attempting to implement large-scale change initiatives. Such an examination reveals the value of using proven tools and techniques such as change acceleration process (for rapid decision-making), Work-Out (when the problem is known but the solution is not) and Lean Six Sigma (to streamline processes and reduce variation). These techniques can give employees a solid framework for addressing the issues they confront on a daily basis.
A simple equation to communicate this framework for sustainable change is Q x A = E, or the quality of the solution times the acceptance of that solution will equal the overall effectiveness. The individual components may be considered common sense, but they are not necessarily common practice.
In addition, it is important that this framework also include:
Clear management and leadership systems with 360-degree feedback
Skip-level meetings (meetings where leaders bypass their direct reports and speak to the next level of the organization)
A consistent operating calendar
A linkage between people, strategy and results.
The mere existence of an internal quality program cannot bring about a culture change. Leaders must focus on and balance all elements of the equation to begin the journey toward change and achieve sustainable results.
Top Ten Lessons in Leading Successful Change Initiatives
Recognize and embrace the fact that change is a journey and not a destination.
Adopt a comprehensive approach that provides the organization with a common language, set of goals and the tools for driving change.
Exhibit unequivocal leadership and consistency – champion the initiative for change and do not waver in support of the team implementing change.
Communicate regularly and clearly the importance of the initiative and the results that are being achieved.
Clearly define and communicate roles and responsibilities – empower the team with tools for decision-making, rapid change and long-term process improvement.
Put measurable systems in place linking organizational goals to individual performance.
Ensure ownership and accountability relative to individual and team goals.
Do not avoid the tough discussions on performance and dysfunctional behaviors that can derail change efforts.
Make sure employees feel valued and understand how they contribute to the overall success of the organization.
Never underestimate the importance of "acceptance" (the A side of the Q x A = E equation) in driving successful change efforts.
'A' Side of Equation Is Essential
Employee acceptance is essential. Many organizations have declared their mission, written goals, produced vision statements and embraced a philosophy or set of values that fits their organization. These affirmations often include such lofty themes as empowerment, boundarylessness, customer focus, passion for excellence, accountability, quality mindset, employees as partners and so on. They are conveyed to all employees, reinforced in communication and are used to measure performance.
However, often there is no structure to support the realization of these organizational objectives. The employees frequently lack a genuine commitment to their company's stated goals, mission, value statements and general philosophies because:
They feel they have no input into the process.
The statements are long, vague and do not relate directly to employees' work.
Goals and values are only communicated once a year and then not mentioned again.
The statements are constantly being changed or revised.
The leadership team is inconsistent in its actions and behaviors in support of the goals and values.
The failure to support goals and values could stem from such management practices as giving individual rewards and recognition versus team projects and rewards; identifying and grooming individuals with high potential for selected management positions while ignoring others who contribute to the team's success; relying on employee comparisons and rankings that may be subjective instead of objective; discriminating within training, development, salary and promotions; and talking to instead of with employees. Other problems could include leadership actions that fail to "walk the talk," an unwillingness on the part of management to accept feedback, a lack of upper management diversity and high turnover.
Such organizational shortcomings are often a matter of focus. In an effort to reduce cost, raise quality, boost productivity and surpass the competition in the marketplace, management may neglect such issues without realizing the impact it can have on employees, and thus the entire organization. Further, when confronted with the problems of stressed, overworked and burned-out employees, management often dismisses the complaints as trivial. The employees are sometimes labeled as "not being team players" or "not the stuff leaders are made of."
The general feeling is that "healthcare is a caring profession" – an environment in which it is difficult to discuss performance issues. Tough conversations about people and performance often do not take place in order to avoid difficult or confrontational situations. Action items, decisions and accountability may never be discussed in meetings, where behavior is polite and politically correct. In fact, some of the most important conversations and decisions take place in the hallways after meetings. The fact to remember is that, wherever they take place, face-to-face communication is critical to establishing an honest, open dialogue across the organization.
Conclusion: A Path Toward Culture Change
Healthcare faces many challenges today in the quest to deliver the best and most cost-effective services for patients. One important challenge is to institute a culture change that enables staff, clinicians and managers to feel empowered and adequately equipped to address the problems which can be resolved only by altering their work environment. They need to know they can propose and implement viable solutions to real problems. Visionary healthcare organizations that are seeking to transform the way they deliver care must begin by finding a path toward a culture change.