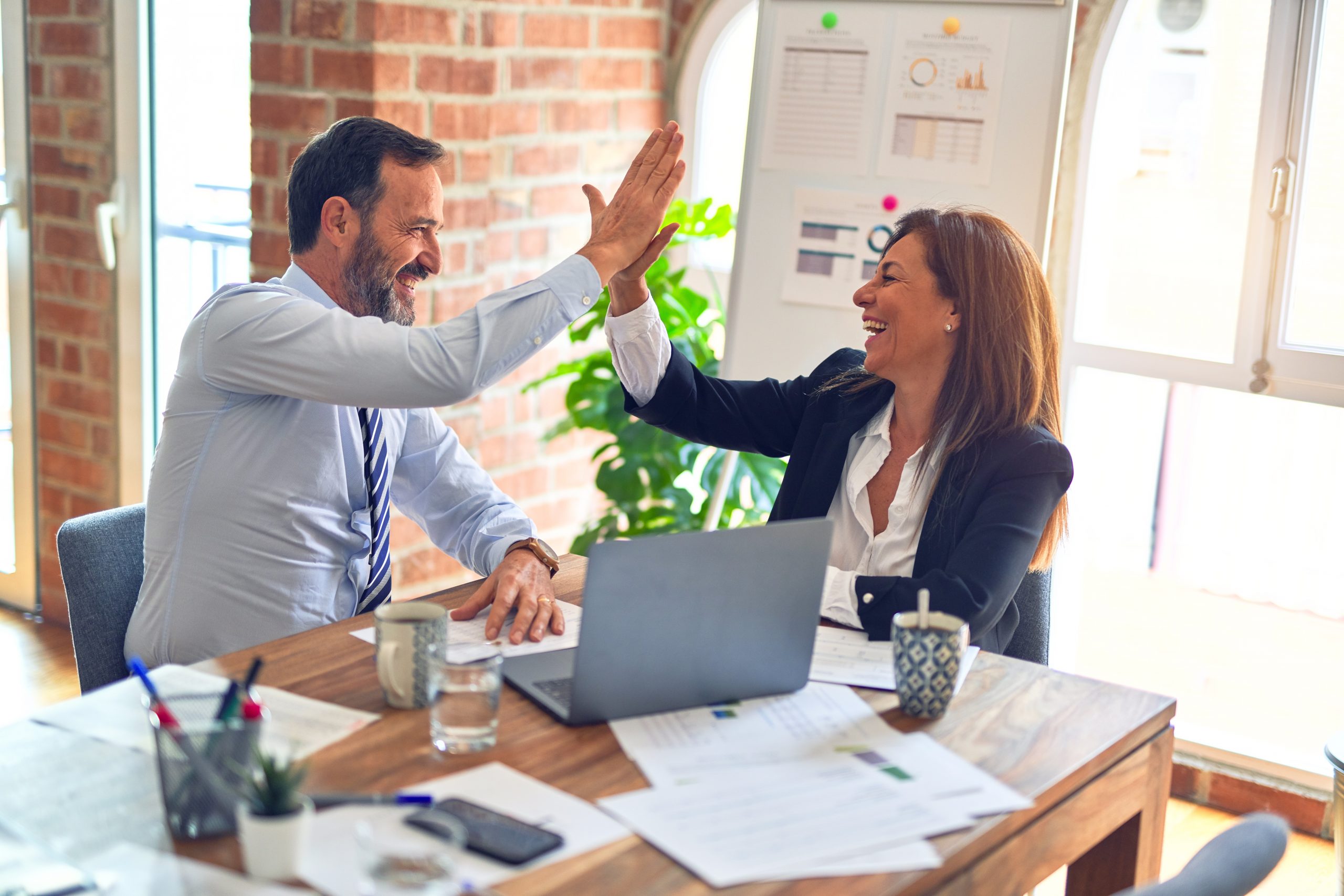 Bill Smith spent years convincing higher-ups that he really had invented a better mousetrap. Then he spent the rest of his life spreading the word to business professionals, government leaders and educators.
Smith's mousetrap? It was Six Sigma, the TQM spin off that has generated billions of dollars for Motorola, the company where Smith introduced his statistical approach aimed at increasing profitability by reducing defects. Smith, who earned the appellation, Father of Six Sigma, would probably be tickled to know Six Sigma has become so mainstream that it even appears periodically in the widely syndicated comic strip, Dilbert.
As a Motorola employee, Smith did not share directly in the profits generated by the company's Six Sigma applications. However, over the years, he and Motorola garnered numerous awards and recognition for his vital work to improve profitability in America's manufacturing sector. He was especially proud of his role in Motorola's winning the prestigious Malcolm Baldrige National Quality Award. The Baldrige Award came in 1988, two years after Motorola implemented Smith's Six Sigma principles.
Smith's death, only five years later, caught everyone by surprise. He died of a heart attack at work.
Daughter Marjorie Hook, now 37 and president of Clarksville Consulting Group in Austin, Texas, developed an affinity for Six Sigma and occasionally collaborated with her father for a few years after college. Hook said winning the Baldrige Award stands out as a career high point in her father's life.
"He was thrilled that a good thing was happening to Motorola and that Six Sigma had made such a difference," she said. "He drafted Six Sigma long before [Motorola Executive Committee Chairman] Bob Galvin ever took it on board. So, for him, it was the culmination of so many years of work and trying to change the way people think about things. He finally had some phenomenal success at Motorola and he was getting great recognition for it."
Baldrige Award winners agree to share their quality programs with anyone who is interested. Hook said that since Motorola was the first company to win, others were eager to learn more about Six Sigma. "That's one of the primary reasons Six Sigma became so widely known," she said.
"He got to spend the last few years of his life traveling around, teaching and introducing Six Sigma to people," Hook said. "He was so appreciated wherever he went and people were really interested in it. When others started using Six Sigma and seeing results just like Motorola had, he was thrilled."
Not surprisingly, the man behind the methodology was a passionate visionary and a great communicator. Bill Smith was also a perfectionist. Even at home.
"But not in an annoying way," Hook said. "He just did everything the right way because that was the way to do it.
"I think that was just a natural part of his character," she said. "It came through when he was repairing a watch or helping us with a science project or fixing a car or learning to play a musical instrument – he was incredibly talented. He knew how to do absolutely everything."
Hook said he always approached projects methodically and drafted a plan, either on paper or in his mind. "He planned things out, making sure we had the skills and the tools, doing it, and then following through with the cleaning up," Hook said. "Everything had to be done in a complete way. Nothing was ever done sort of off-hand. The standard was always so high."
Bill Smith also made the most of leisure time. He and his wife, Betty, shared a love of music, especially when they were the musicians, she on the piano and he on the organ at their Barrington, Illinois home. However, she suspects he bought her a new baby grand piano to keep her occupied while he devoted spare time to working out statistical programs on his computer.
"One time when he was home in the evening, he had an idea of trading stock options," Betty Smith recalled. "So he would do it on paper and then on the computer for awhile to see how it would work. And it worked very well. Imagine that!"
Bill Smith also used his computer to develop a program that would help him predict winning racehorses. Betty Smith said he programmed a calculator with data about the horses racing at Arlington International Racecourse in Arlington Heights, Illinois. "By golly, I think we won eight of the first nine, and people were following us around," she said.
The Smiths soon joined a half-dozen others in a horse-owning partnership, embarking on a lifelong hobby. "We had six horses when he died," Betty Smith said. "They were ours, not part of a partnership. In the beginning, it was lucrative. I think one horse won most of the money. After Bill died, I got rid of all the horses except one. Her grandfather was Seattle Slew, the famous 1977 Triple Crown winner."
Born in Brooklyn, New York, in 1929, Bill Smith attended the U.S. Naval Academy and studied at the University of Minnesota School of Business. In 1987, after working for nearly 35 years in engineering and quality assurance, he joined Motorola, serving as vice president and senior quality assurance manager for the Land Mobile Products Sector.
In honor of Smith's talents and dedication, Northwestern University's Kellogg Graduate School of Management established an endowed scholarship in Smith's name. Dean Donald P. Jacobs of the Kellogg School notified Motorola's Robert Galvin of the school's intention less than a month after Smith died. "Bill was an extremely effective and inspiring communicator," Jacobs wrote in his July 27, 1993, letter. "He never failed to impress his audience by the depth of his knowledge, the extent of his personal commitment, and the level of his intellectual powers." The school created the scholarship fund in recognition of Smith's "contributions to Kellogg and his dedication to the teaching and practice of quality."
It was a fitting tribute to a man who influenced business students and corporate leaders worldwide with his innovative Six Sigma strategy.
As the one who followed most closely in his footsteps, Marjorie Hook is well-positioned to speculate about Bill Smith's take on the 2003 version of Six Sigma. "Today I think people sometimes try to make Six Sigma seem complicated and overly technical," she said. "His approach was, 'If you want to improve something, involve the people who are doing the job.' He always wanted to make it simple so people would use it."
And would he approve of Six Sigma's evolution? "He'd be thrilled," Hook said.