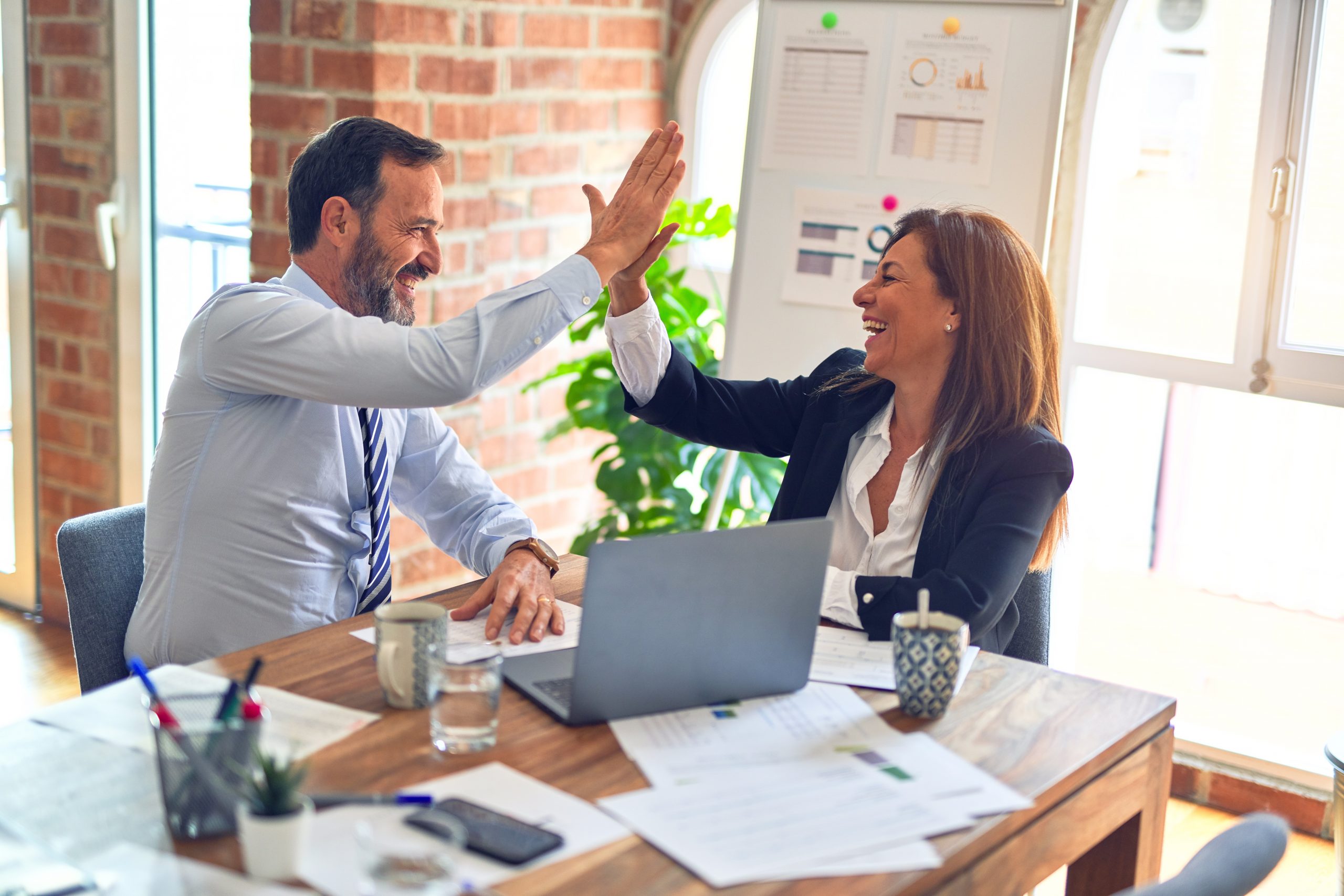 Among all industries, upscale hospitality must rank near the top in its attention to customers. Because guest expectations are high, quality is not just a goal, it is the very essence of the business.
With nearly 1,000 properties scattered across the globe, Starwood Hotels and Resorts owns some of the world's most recognizable hospitality brands – Sheraton, Westin, W, St. Regis, The Luxury Collection and Le Méridien, to name a few. It is no wonder, then, that a continuous improvement program was a natural fit for Starwood, which in 2001 became the first hospitality company to deploy a formal Six Sigma program.
"Six Sigma has been the engine that drives operational innovation and process improvement at Starwood Hotels and Resorts for the past nine years," said Brian McGuire, vice president, hotel operations and Six Sigma, for the North America division.
#1 Starwood Hotels and Resorts Inc. (North America division)
Headquarters: White Plains, N.Y. Number of employees: 145,000
Year Six Sigma deployed: 2001
Numbers of Belts:
Green Belts: About 1,200
Lead Green Belts: 150
Black Belts: 45 to 50
Master Black Belts: 5
"At Starwood, we don't just 'do' Six Sigma, we 'use' Six Sigma," wrote one Starwood employee in iSixSigma's Best Places survey. "That means that we use it every day in our daily work to solve problems, regardless of their size. We follow the DMAIC and Lean Six Sigma principles and use tools daily (VOC translation tables, Pugh matrices, SIPOC…DOE, etc.), but don't necessarily have to make every problem into a project. We just get it done here."
From the beginning, Starwood has taken a holistic approach in its continuous improvement program. Rather than assigning Black Belts and Master Black Belts to discrete areas of expertise, Starwood requires that its full-time Six Sigma practitioners learn firsthand about the inner workings of all the various departments (housekeeping, food and beverage, sales and marketing, etc.) in order to develop large-scale initiatives. At the same time, the Belts are also expected to lead process improvement projects at the individual hotel level.
"I think that's why a lot of Six Sigma people want to come here," McGuire said. "We offer a lot of cross-department opportunities and provide a real mix of work. You're not relegated to just one area of business."
Based on this integration and a combination of other factors, iSixSigma named Starwood the No. 1 Best Place to Work for Six Sigma practitioners in 2009.
Three-pronged Strategy
Starwood, McGuire said, measures quality with a three-pronged approach: improving the Guest Satisfaction Index (an independently determined numerical value based on guest surveys), increasing revenue and controlling costs.
"The last one – cost reduction – is where we've had the most success so far, given the economy," McGuire said. "We continue to go after revenue, but we try to take a balanced approach. If we're too heavy on the cost side, we're going to get some snap-back in other areas like customer satisfaction. We can't take our eye off the ball in any area. We're committed to all three prongs."
One recent example of this three-pronged approach is "Make a Green Choice," which was launched at Starwood's Sheraton and Westin brands in September 2009. To help save on water, chemicals and detergents, the hotel gives guests the option of not having linens changed or the room cleaned altogether for up to three days. Those who participate can receive gift cards or points to be redeemed for food service.
"It resonated with the guests, who are always interested in saving energy and being green," McGuire said. "It's a project that got a lot of support and hit all three prongs."
Maturing Culture
Early in its deployment, Starwood sent a Black Belt (including McGuire) to each of its owned and managed properties to kick-start the program and drive the Six Sigma culture at the local level. Today, more than 50 percent of Starwood's management has received at least Green Belt training.
As Six Sigma spread to the various properties, Starwood continued adding more full-time Black Belts at each hotel. After two years, however, when most of the low-hanging fruit had been addressed, Starwood found that Green Belts, instead of Black Belts, could handle monitoring the improvements.
In 2003, Starwood initiated its Best Practice Transfer technology, which enabled the company to reduce the number of full-time Black Belts around the world. Black Belts were only deployed to hotels with at least 500 rooms and were used to work on macro-level projects. Each property formed its own Six Sigma council, made up of Green and Black Belts and other hotel managers, which would meet at regular intervals to organize and prioritize projects.
As the role of Green Belts expanded at the hotel level, the Black Belts focused themselves on delving into "deep, meatier DMAIC projects to make the needle move" on a divisional scale, McGuire said. Today, all Black Belts drive Six Sigma councils for their hotels and for their respective markets. The councils serve as centers of innovation. "The Black Belts are championing [the meetings]," McGuire said. "They are seen as leaders and help sustain efforts at the divisional level."
The next item on the agenda for Starwood is merging its separate Lean and Six Sigma programs with a series of Black Belt visits to each property (see "At Your Service").
At Your Service: A Visit from the Lean Team
In 2008, Starwood began a Lean Hotel Operations approach. Just as it did when it first rolled out Six Sigma in 2001, Starwood is deploying a series of teams to visit properties and educate the management staff about Lean tools.
In 2009, these "Lean teams" completed analyses at about 50 Starwood hotels in the North America division, said Brian McGuire, the division's Six Sigma director. For the rest of
2010, Starwood will continue to perform focused visits globally at a rate of roughly five properties every five to six weeks.
For each hotel or resort property, a group of four to five Black Belts or operational leaders are sent to the location. There, they meet with the general manager and make a presentation about deploying Lean tools, such as time-motion studies and spaghetti diagrams.
The first two weeks are an observational phase, where the Lean team shadows the hotel managers and associates and takes notes on how they perform their duties. From these observations, the team meets again with the managers to suggest improvements, mostly in the areas of transaction-time and walking-time reduction and speeding up communication.
The Lean team makes "a very collaborative effort to work with the managers," McGuire said. "They provide recommendations and then get feedback from the property managers about what is feasible, considering certain variables such as staffing constraints."
In the next step, the Lean team goes back to the North America division leadership to discuss the recommendations that were worked out with the property managers. Once the division leadership gives the green light, Starwood then leaves it up to the property managers to decide how the recommendations will be implemented.
"After deployment, the teams will return in 30, 60 and 90 days for progress reports," McGuire said. "They can look for any red flags that may appear and address them quickly."
Retention and Reward
Starwood's all-inclusive strategy has emphasized the importance of teamwork among the Six Sigma personnel and has helped the company retain process improvement talent. "We're not going to say we're experts in certain departments, but we are experts in process, doing change management," McGuire said. "That helps attract other process improvement people."
Also contributing to retention is the annual bonus for all Belt levels, based on performance, as well as in-house certification for Black Belts after they complete the training and three DMAIC projects. Black Belts who have performed well are recognized by their peers at the quarterly Six Sigma council meetings. "We do promote a lot of Black Belts, too," McGuire added. "Having a Black Belt [certification] is often a stepping-stone to a leadership position at Starwood."
Beyond the monetary and career advancement rewards, there are the intangibles. One Starwood employee who responded to the iSixSigma Best Places survey said one of the most enjoyable aspects of practicing Six Sigma in a hotel environment is the challenge of applying a data-driven methodology to an industry with so many unknown emotional variables.
"I cannot measure how well the front desk agent smiles. What is the sigma for that?" the employee wrote. "That's what makes [hospitality] unique – the fact that it's often more than process at the root cause of 'pain' and/or dissatisfaction for the customer. [This] makes it interesting and challenging."
Another employee described the family-like atmosphere at Starwood. "In this economy, our projects have the ability to touch many lives by increasing revenue and, consequently, hours for associates," the employee wrote. "Seeing the gratefulness in the eyes of the associates means a lot and makes our job even more meaningful. We contribute to the bottom line of the company but we also make the job human."
Editor's note: The press release announcing the full iSixSigma's Best Places to Work list is available here.