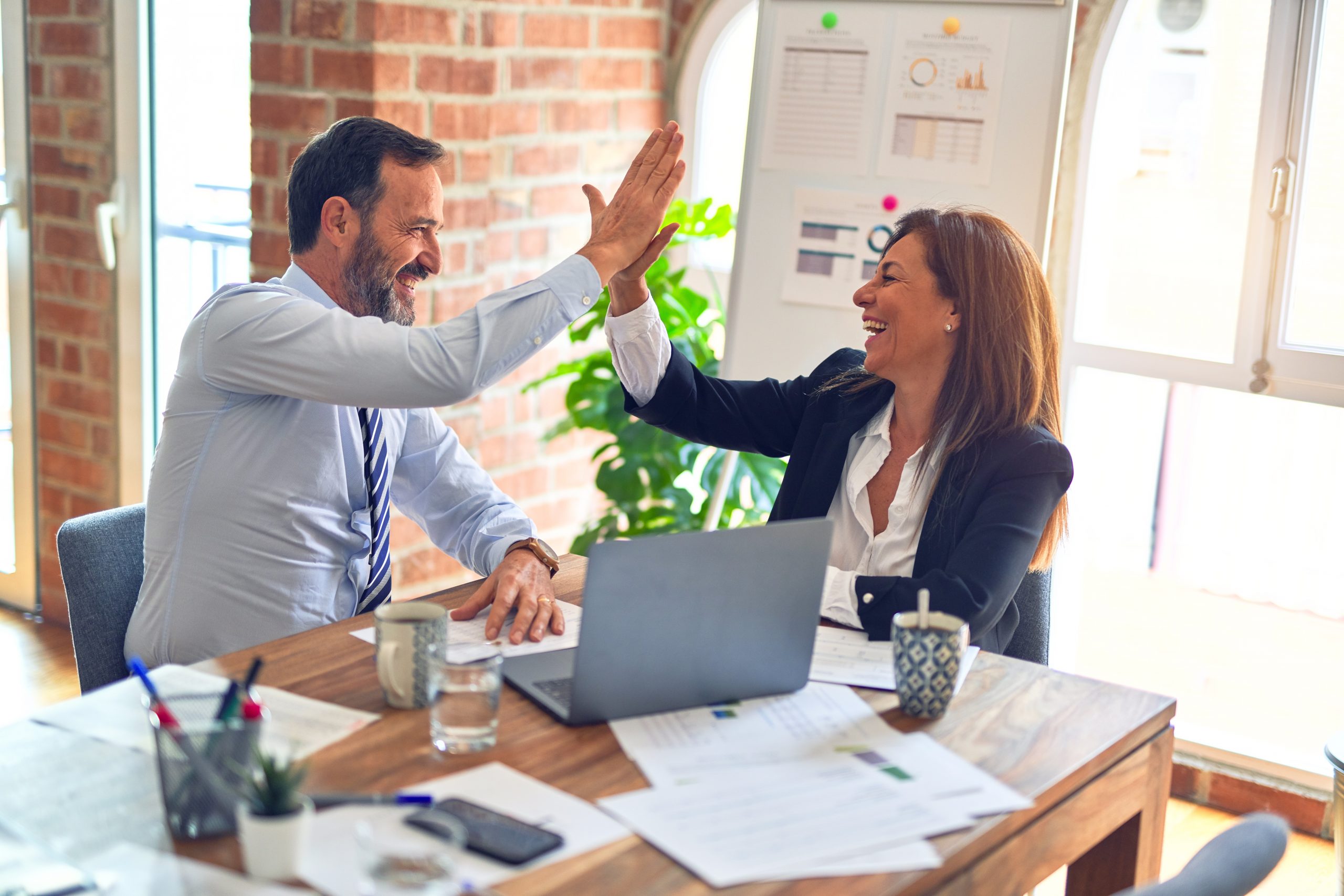 Air Academy Associates and Semizone Announce Online Learning Partnership
FOR IMMEDIATE RELEASE
For more information, contact:
Colorado Springs, CO — Air Academy Associates of Colorado Springs, CO, and Semizone, Inc. Palo Alto, CA, have announced a new strategic alliance to deliver online learning resources in Six Sigma Training and Certification.
This new partnership draws on the unique, industry-leading competencies of both organizations. Air Academy Associates is widely known for its knowledge-based approach to the deployment of the Six Sigma business improvement methodology. Founded in partnership with the Stanford Center for Professional Development, Semizone is a global online learning resource providing the most comprehensive, convenient, and cost-effective content, infrastructure, and delivery of knowledge-on-demand resources in the distance education and online learning business.
"This new alliance represents a tremendous advancement in the delivery of online resources for the business improvement practitioner," according to Dr. Mark Kiemele, President of Air Academy. "Our new partnership with Semizone makes available to companies worldwide, industry-leading, modularized, and highly flexible training and assessment tools which can be utilized for Six Sigma certification as well as for other knowledge improvement programs."
"Our alliance with Air Academy brings together the compelling strengths and valuable resources of both companies for the immediate benefit of our customers," noted Dr. Mehrdad Moslehi, Chairman and Chief Executive Officer of Semizone. "We are pleased to roll out this world-class online Six Sigma training, assessment, and certification program based on Semizone's field-tested Knowledge-On-Demand solutions and Air Academy's proven knowledge-based Six Sigma deployment approach."
The new partnership between Air Academy Associates and Semizone is expected to unveil its first online learning offerings, which include Six Sigma Green Belt Training, starting in October 2004. (The offerings can be accessed via www.semizone.com/airacademy.) These offerings are being expanded to provide the most comprehensive, field-tested, online Green Belt and Black Belt Six Sigma Training and Certification programs designed for the corporate world.
For more information, please visit www.airacad.com (or www.semizone.com/airacademy) or call 719-531-0777.
About Air Academy Associates
Air Academy Associates is a leading-edge Six Sigma quality management consulting firm which provides innovative consulting and training services, public workshops, statistical publications, training aids, textbooks, and software to a variety of clients worldwide. Since its creation in 1990, the company has become a leader in Six Sigma training focusing on the areas of Knowledge Based Management, Statistical Process Control, Design of Experiments, Design for Six Sigma, and other Advanced Problem Solving Tools. Air Academy Associates is recognized for its ability to help leadership improve customer satisfaction and increase business profitability.
About Semizone
Founded in partnership with the Stanford Center for Professional Development, Semizone (www.semizone.com) provides online learning content and infrastructure, corporate online universities, and web services. Companies can implement Semizone's e-learning resources for workforce and business development throughout their global sites, resulting in higher productivity and training ROI. Semizone's Knowledge-on-Demand™ learning solutions enable professionals to develop industry-focused knowledge within a collaborative environment and to apply that knowledge on the job. Semizone partners with its corporate customers to meet their workforce and business development requirements in support of key corporate initiatives. Semizone is recognized as the leading provider of e-learning services to the semiconductor, microelectronics, and related industries.
# # #