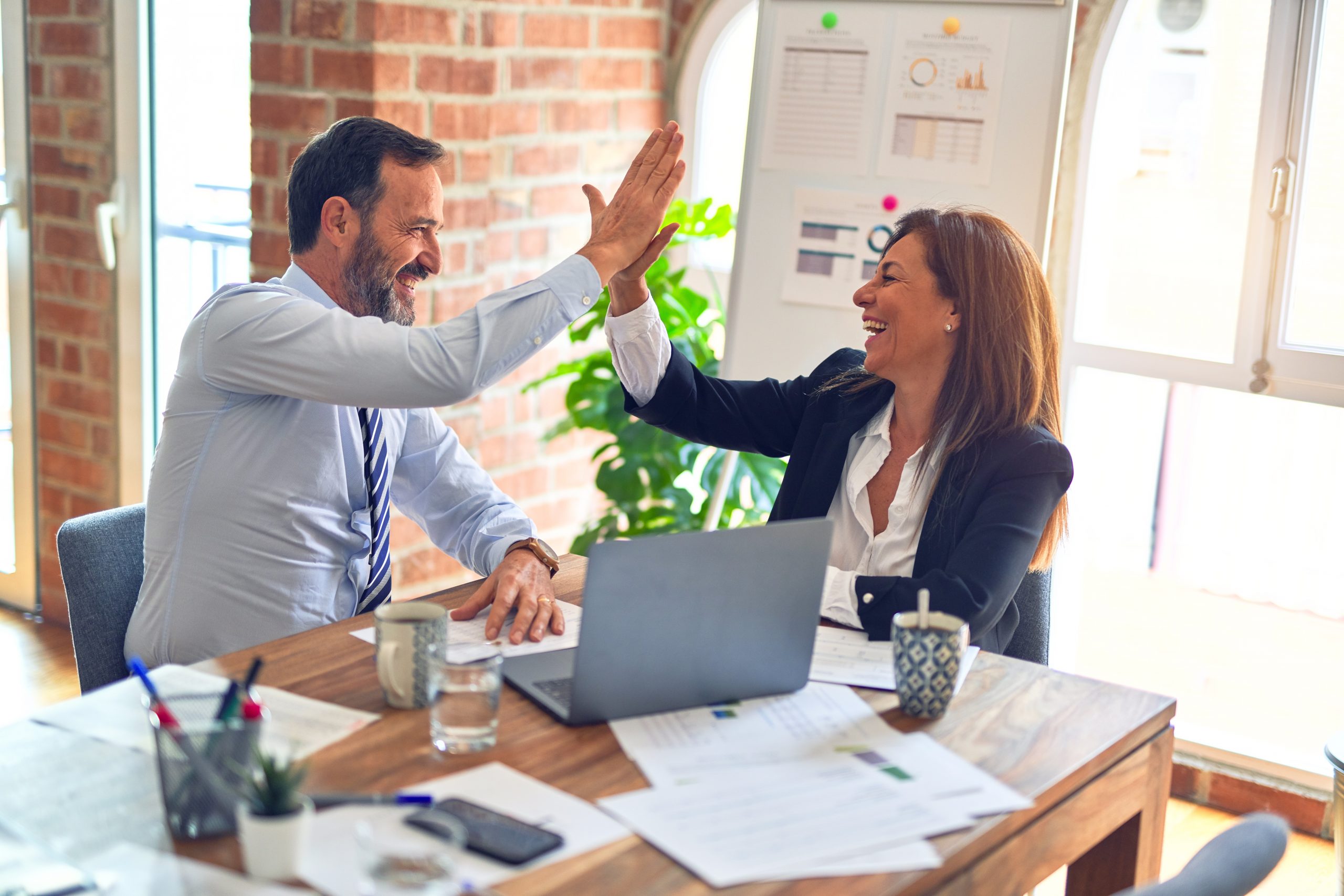 Conversion Services International Sponsors iSixSigma Financial Services Industry Channel
FOR IMMEDIATE RELEASE
For more information, contact:
Tracee Lee Beebe
Marketing and Communications, CSI Inc.
973-560-9400
[email protected]
Partnership Advances Quality Through Expertise in Six Sigma and Voice of Customer Programs
East Hanover, New Jersey (April 21, 2008) – Conversion Services International, Inc. (AMEX: CVN), a premier professional services firm focused on business intelligence and business process optimization solutions to Global 2000 organizations and other businesses, today announced its sole sponsorship of iSixSigma's Financial Services Industry Channel.
CSI, along with its wholly-owned subsidiary, DeLeeuw Associates, announced a strategic alliance to sponsor iSixSigma Financial Services, an Internet portal specifically for the financial services application of Six Sigma, a rigorous, data-driven method for business process improvement. The primary purpose for this co-branded portal, is to facilitate improvements in financial services sector quality and efficiency by providing free and easy access to educational and reference materials, case studies, best practices and other information designed for financial services professionals.
iSixSigma serves about 500,000 visitors each month. Collectively, the readership of iSixSigma views 7+ million pages of content on almost every subject relating to Six Sigma and Quality management. The Financial Services Industry Channel covers issues facing business and quality professionals from banks, finance organizations, insurance companies (auto, personal, commercial, reinsurance), mortgage companies (personal, commercial), investment/securities organizations and treasury operations.
"The iSixSigma/DeLeeuw Associates Financial Services Industry Channel brings together the largest community of business professionals interested in Six Sigma and business process improvement with the expertise and experience of thought leadership in financial services business process optimization and business intelligence," said Frank Ducceschi, vice president and publisher CTQ Media. "This dedicated portal, where users can access financial services quality information, tools and advice at no cost, is transforming the way financial services businesses execute around the world. DeLeeuw Associates has been an active participant in this transformation since its inception in 2002, contributing content and thought-leadership that combine both a Six Sigma perspective and financial services expertise. We welcome them as sole sponsor of this channel."
iSixSigma and DeLeeuw Associates will promote the use of the Financial Services Industry Channel as a global learning and communications platform for improving the financial services sector; their goal is to create a more efficient, cost effective and higher quality system for delivering financial products and services to customers. DeLeeuw Associates brings unique value to this channel through its expertise in Six Sigma and Voice of Customer offerings, honed through its extensive experience in the financial services industry. DeLeeuw Associates also brings a unique, enterprise-wide view of continuous process improvement combining both business process optimization and business intelligence into full-service solutions that enhance customer loyalty and expand their clients' customer base.
According to Bryan Carey, CSI's senior vice president of strategic consulting and managing director for DeLeeuw Associates, "CSI and DeLeeuw Associates are excited about partnering with iSixSigma, a Six Sigma thought-leader since 2000. Leveraging the histories and strengths of our organizations, we're able to provide iSixSigma's Financial Services Industry Channel visitors with access to advice, best practices and thought leadership, derived from real-world, hands-on experience in business process optimization, from leaders and practitioners in the financial services sector."
About Conversion Services International, Inc.
Conversion Services International, Inc. (CSI) is a leading provider of professional services focusing on strategic consulting, data warehousing, business intelligence, business process reengineering, as well as integration and information technology management solutions. CSI offers an array of products and services to help companies define, develop, and implement the warehousing and strategic use of both enterprise-wide and specific categories of strategic data. CSI's customers include ADP, Coach, Goldman Sachs, Liberty Mutual, Merck, Morgan Stanley, and Pfizer. Information about CSI can be found on the web at http://www.csiwhq.com or by calling its corporate headquarters at 888-CSI-5036.
About DeLeeuw Associates
DeLeeuw Associates, a wholly owned subsidiary of Conversion Services International, Inc. (AMEX: CVN), is a management consulting organization specializing in integration, reengineering, and project management. Their associates have significant experience delivering value in large-scale, fast-paced projects within all financial services sectors and financial areas.
DeLeeuw has managed and supported some of the largest merger projects in the history of the financial services industry. DeLeeuw's Lean and Six Sigma practice provides its clients with rapid, quality results, leveraging Lean to combine process speed and deployment benefits with increased customer satisfaction, reduced costs and improved revenues and profits.