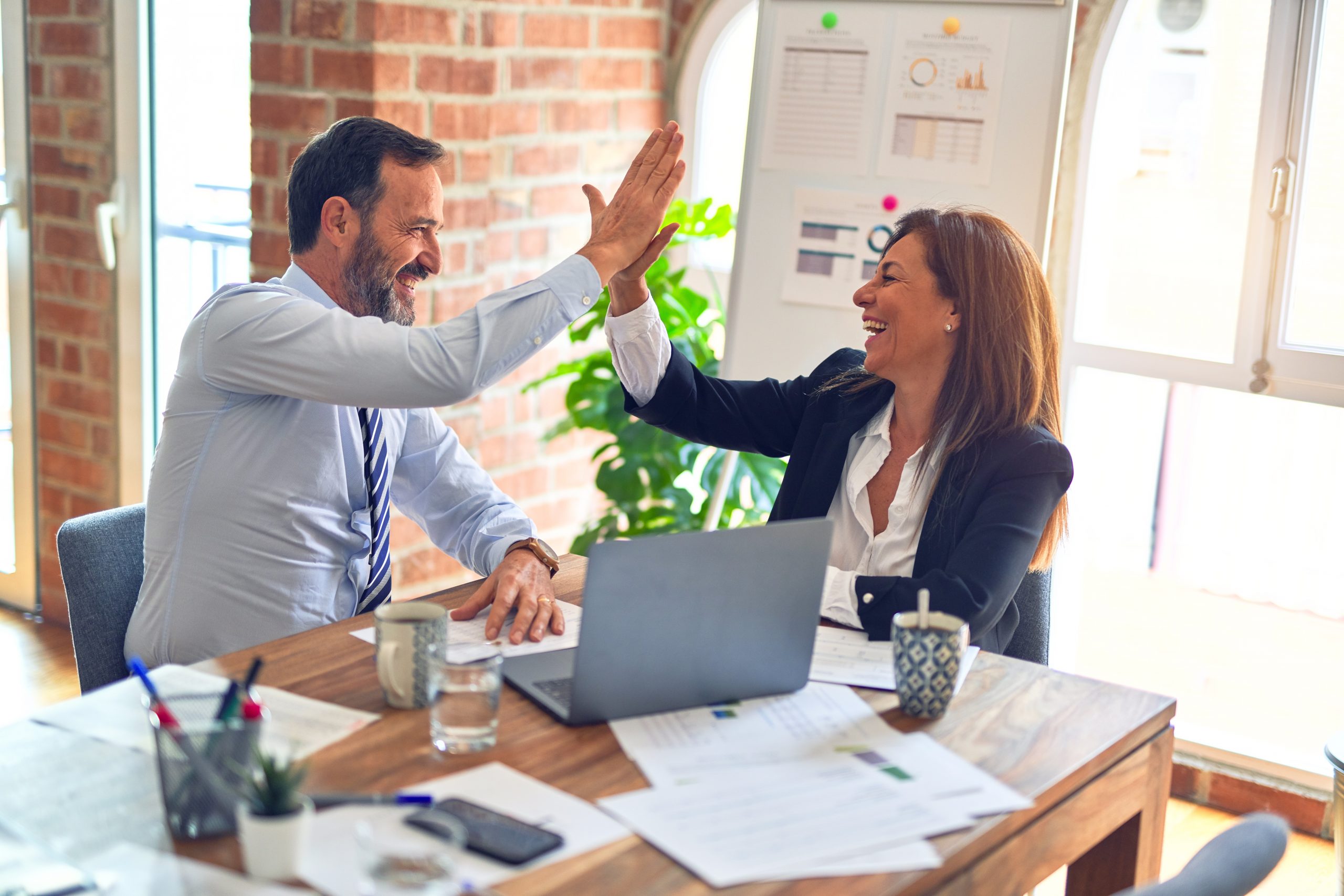 Goldman Joins MoreSteam.com
FOR IMMEDIATE RELEASE
For more information, contact:
MoreSteam Returns to Free Agency to Bolster Winning Team
Columbus, Ohio (September 10, 2008) — MoreSteam.com, the leading global provider of online Lean Six Sigma training and support technologies, recently hired Lawrence Goldman as Vice President of Marketing and confirmed his new role as offensive coordinator for the MoreSteam.com championship football team. A familiar face to many Lean Six Sigma practitioners, Larry comes to MoreSteam.com from Oracle where he spent many years developing customer loyalty for Crystal Ball software. Larry joins an all-star team at MoreSteam.com, and follows MoreSteam's recent acquisition of Christopher Paret as V.P. of Sales. Wearing traditional MoreSteam blue and gold, Goldman reflected on his decision to join MoreSteam: "I'm excited. I'm excited to get started, excited to meet MoreSteam's customers and fans, and I can't wait to bring energy and creativity to a company already leading in Lean Six Sigma innovation."
MoreSteam.com's President, Bill Hathaway, commented on the hire: "Larry fills a critical need for our organization – he brings depth and vision and a truly unique approach to play-calling." Over the last several years, Goldman has transitioned from to all-star status on the field to player/coach and now to offensive coordinator. "I still love to compete" said Goldman, adding that his body simply now takes longer to recover when he gets hit.
Media speculation over MoreSteam's possible hiring of an offensive coordinator peaked last week with the hiring of Paret. When asked if he anticipated changing MoreSteam's offensive scheme, Goldman said "I don't anticipate tearing up the playbook, but we will definitely be opening up the offense. We will innovate new ways to get the ball to Chris Paret and our other playmakers in open space." Asked about the prospects for another championship run, Goldman responded: "I'm not a wizard, but if I could look into my crystal ball and predict the future for you, I would. I can say that we've got the right critical factors, and we now are developing a heck of a transformation function."
The positions of Vice President of Marketing and Offensive Coordinator are new for MoreSteam.com. MoreSteam's organic growth, both domestically and internationally, underlies this recent addition. The common wisdom is that MoreSteam will take some time off from the free agency market to assimilate Paret and Goldman. When asked if that was the case, Hathaway noted the company's policy of not commenting on potential personnel moves, but added that the MoreSteam is always looking to extend its competitive advantage and could always find room for outstanding athletes.
About MoreSteam.com
MoreSteam.com is the leading global provider of online Lean Six Sigma training and blended learning technology, serving over 1,200 corporate clients and over 20% of the Fortune 500 with a full suite of Lean Six Sigma e-Learning courses, Engine Room® data analysis software, TRACtion® online project tracking software, CrucibleTM online testing, and SigmaSim® online DMAIC simulations and games. MoreSteam.com was launched in the year 2000 in response to the high cost of traditional Six Sigma training and tools, and has now trained over 150,000 Lean Six Sigma professionals. MoreSteam's mission is to enable people to advance the performance of their organizations by delivering powerful tools for process improvement to the widest possible audience at the lowest price available. On the web: www.moresteam.com/university