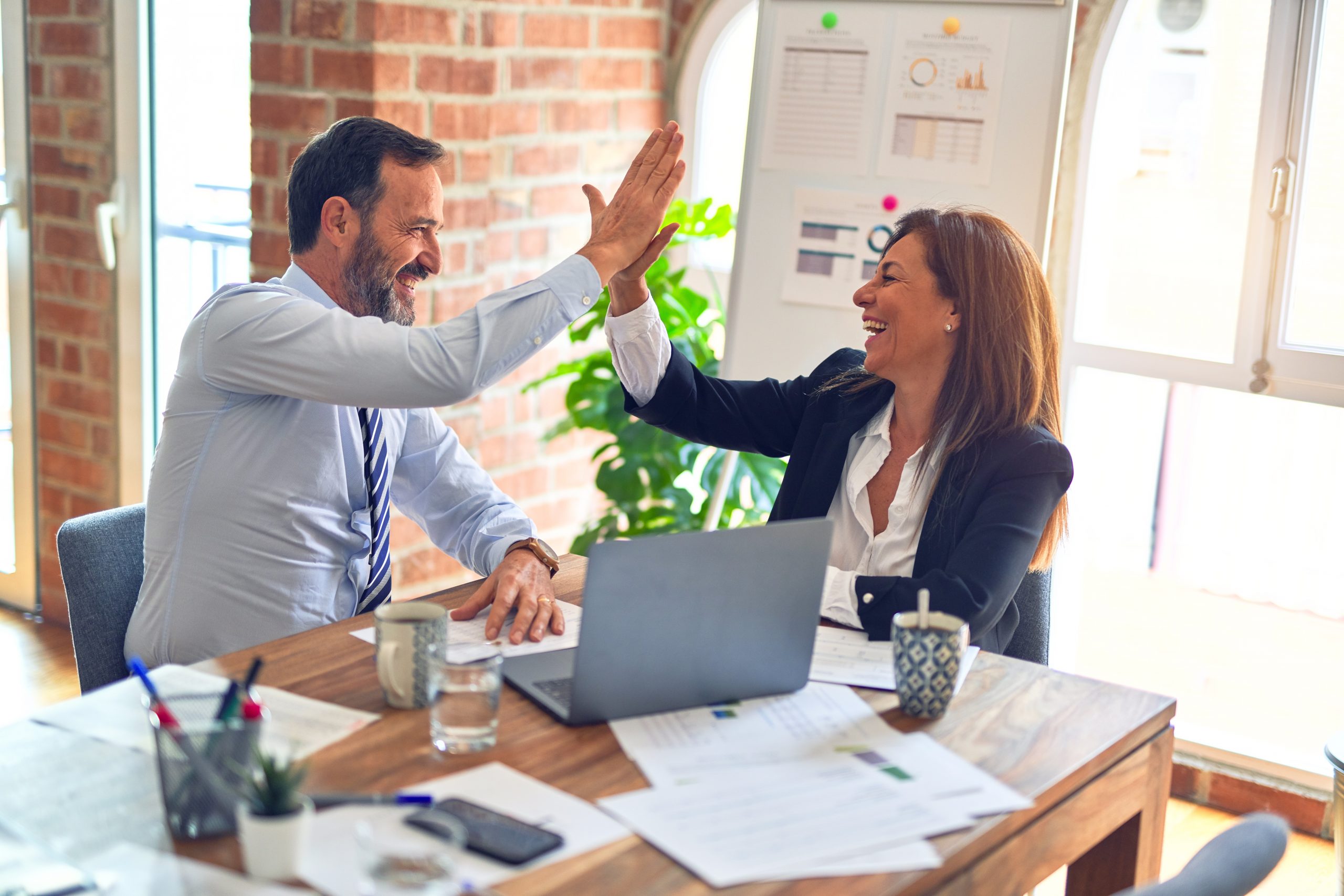 Three Tobyhanna Army Depot employees earned Green Belt certification for their work on separate projects that improved processes, saving time and money.
FOR IMMEDIATE RELEASE
For additional information, contact:
Jacqueline Boucher, Public Affairs Specialist
570-615-7308
TOBYHANNA ARMY DEPOT, PA. – To remain competitive, Tobyhanna personnel use creative ideas to generate workable solutions to everyday problems using a tested method for improvement.
Three employees earned Green Belt certification for their work on separate projects that improved processes, saving time and money – in one case over $300,000. Process Improvement Specialists Nancy Jinselli and John DePrimo, and Management and Program Analyst Charles Martin worked with several team members to implement Lean Six Sigma (LSS) Methodologies.
Tobyhanna's first four Green Belt recipients were recognized in November.
"I really am very proud of the Green Belt graduates," said Brad Jones, director of the Productivity Improvement and Innovation Directorate. "They hung in there, worked hard, juggled multiple priorities, mastered challenging subject matter, and delivered savings and improvements for Tobyhanna."
Lean Six Sigma is the Army's continuous improvement methodology. Green Belt is a level of achievement given to employees certifying their level of training and expertise in LSS. Candidates manage and lead individual process improvement projects and are provided guidance and mentoring by a Black Belt.
These Green Belt recipients exhibited three primary attributes: Ability to lead a team project, excellent communication and interpersonal skills, and dogged determination to successfully complete a project, according to Robert Young, LSS Master Black Belt.
Green Belt candidates use problem solving techniques such as the DMAIC method (Define, Measure, Analyze, Improve and Control). The team defines the problem, measures it to establish the true state of affairs; analyzes and looks for potential root causes, proposes potential solutions and provides proof the solutions were tested, according to Young.
Martin teamed up with safety and training specialists to correct process weaknesses that prevented accurate and timely mandatory safety training of depot employees. In the beginning the depot maintained an 83 percent deficiency.
"We were able to develop a spreadsheet to ensure new employee training records are entered into a database when CAC cards are issued, guaranteeing training is identified and completed, and follow up is conducted," Martin said. "The changes incorporated into the process should lower the deficiency rating to 30 percent with a cost avoidance of $222,000 over eight years."
"There was a system in place, but it wasn't working," said Joseph Maciejewski, director of the Industrial Risk Management Directorate. "The Green Belt process gave me an opportunity to not only address my concern, but solicit one of my team members to take the lead on a project that would benefit all depot employees."
"Everyone benefits from this project," said Paula Mesaris, Safety and Occupational Health Specialist, adding that the new process will eliminate safety vulnerabilities. "We're better able to track requirements making sure employees know the hazards associated with their jobs and are trained to work safely."
Jinselli and her team determined that the Mobile Depot Maintenance (MDM) program could save thousands of dollars by improving record keeping skills. Plus, a recommendation to reconcile and close programs that had remained on the books for years resulted in more than $300,000 being returned to the depot.
"We were spending too much money on old problems," Jinselli said. "Our project helped streamline processes to make better use of the money that's coming in, keep employees employed and the customer happy." Jinselli works in the Systems Integration and Support Directorate.
Team members discovered that keeping meticulous records could keep the program's annual funding circulating instead of languishing in the system because of cost discrepancies. The customer bases their costs on an estimate of the work MDM teams are tasked to perform. Anything beyond that price must be documented and approved by the customer for the depot to receive payment. Costs not included in the estimate are considered overruns.
"Any funding discrepancies that surface can be cleared up by using the new procedures for documenting MDM repairs," Jinselli said. "The new procedures require MDM employees to take photos before and after each job. Personnel also need to notify Tobyhanna controllers of any repairs not included in the original estimate. And finally, the customer must agree to fund any additional repairs prior to starting the work."
Nancy Jinselli's Green Belt project recommends the use of a camera to record information for a Mobile Depot Maintenance program. (Photo by Tony Medici)
Jinselli also pointed out that the MDM program could generate more workload by adhering to the customer's 16-week turnaround schedule. Money from jobs completed under budget could be returned and reinvested in another depot program.
"One time we returned $56,000 and the customer gave us $71,000 of new work for the next quarter," Jinselli said.
DePrimo participated in two Rapid Improvement Events (RIE) to earn Green Belt certification. The events improved and standardized the AN/APX-118 Receiver Transmitter process flow and the disassembly and inter-shop movement processes of the AN/TSC-147 shelter. DePrimo works in the Productivity Improvement and Innovation Directorate.
"Event participants worked hard to come up with the new processes," DePrimo said. "It was a lot of work, but worth it in the end. The improvements will help the depot, employees and the warfighter."
Changes to existing processes allowed employees to improve the AN/APX-118 flow time by 41 percent, manual cycle time by 54 percent and distance travelled by 20 percent. Improvements included implementing a data organizer, rearranging the cell flow layout and requesting additional computers, local area network drops and network configuration.
"The shop supervisor will review the action plan weekly with the team to ensure the atmosphere strives for improvement while supplying the customer with a quality product," DePrimo said.
Customer requirements for the disassembly of the AN/TSC-147 caused the process to change, according to DePrimo. Employees were able to develop a checklist for the disassembly process, a process map and a flow chart that improved the flow time by 43 percent, manual cycle time by 40 percent and travel distance by 47 percent.
"Customer requirements have increased; however, reduction in manual and flow time have allowed the repair cycle time to remain the same and not increase," DePrimo said.
An advocate of process improvement, DePrimo was pleased with the end result of both RIEs.
Tobyhanna Army Depot is the Defense Department's largest center for the repair, overhaul and fabrication of a wide variety of electronics systems and components, from tactical field radios to the ground terminals for the defense satellite communications network. Tobyhanna's missions support all branches of the Armed Forces.
About 5,600 personnel are employed at Tobyhanna, which is located in the Pocono Mountains of northeastern Pennsylvania.
Tobyhanna Army Depot is part of the U.S. Army CECOM Life Cycle Management Command. Headquartered at Fort Monmouth, N.J., the command's mission is to research, develop, acquire, field and sustain communications, command, control computer, intelligence, electronic warfare and sensors capabilities for the Armed Forces.