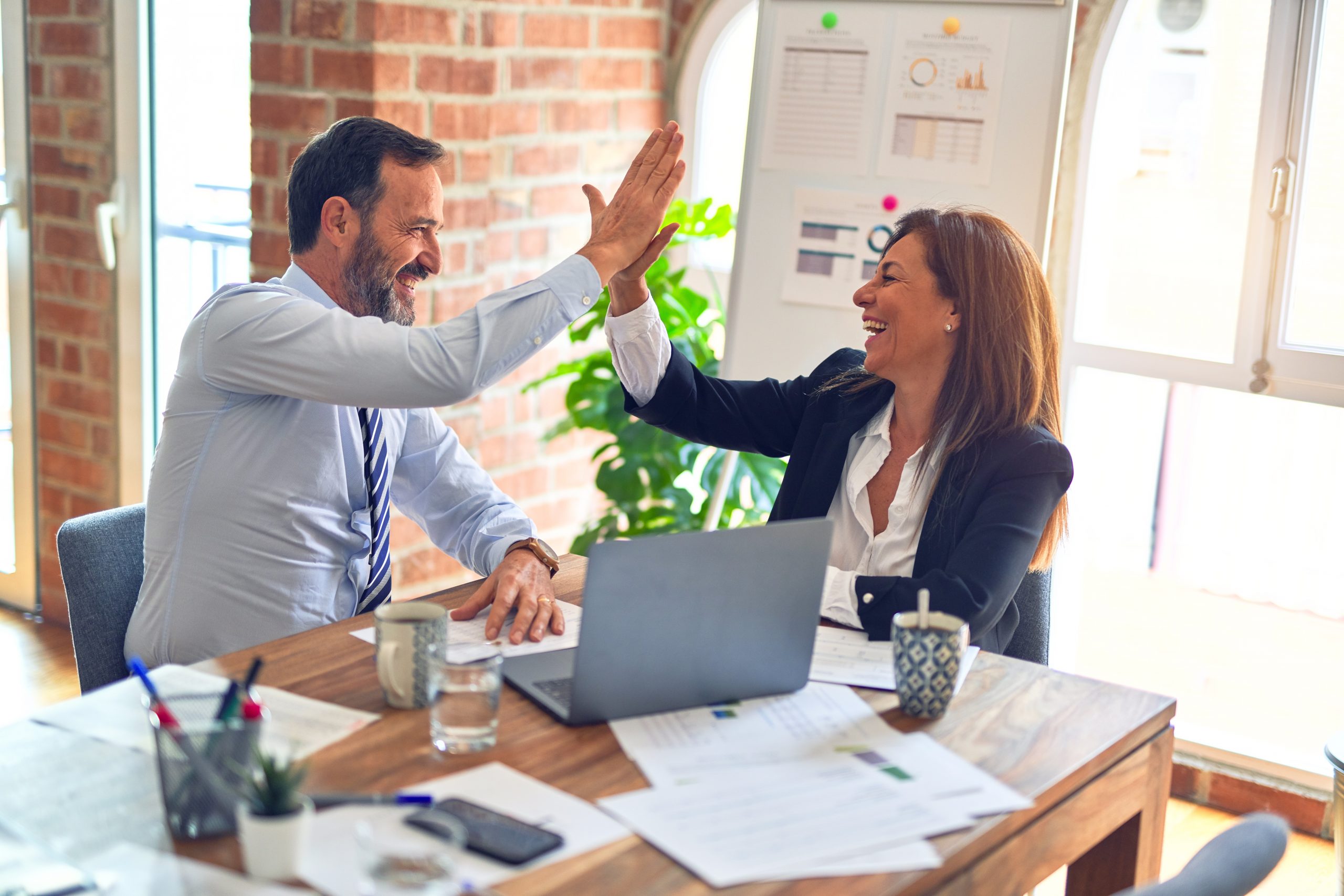 MoreSteam.com and ASQ Work Together to Drive Service Improvements
FOR IMMEDIATE RELEASE
For more information, contact:
Milwaukee, Wisconsin (May 14, 2007) – MoreSteam.com partnered with ASQ to introduce an expansion in its Lean Six Sigma curriculum to include courses focused on design and delivery of services. Each of MoreSteam.com's Lean Six Sigma courses — Black Belt, Green Belt, Yellow Belt and Executive Overview — are now available at ASQ's website, www.asq.org/service.
In addition, the ASQ/MoreSteam.com partnership also offers a Design for Six Sigma (DFSS) online course that focuses on innovation and revenue growth for service or transactional process environments. Together, MoreSteam and ASQ are stepping up to help companies in the services industries flatten the learning curves and expedite their deployments of Six Sigma methodologies.
"We've received an enthusiastic response to our customized curriculum for the finance and healthcare industries," stated MoreSteam.com President, Bill Hathaway. "Our clients in other service industries have told us they would like to see more customized examples in their Lean Six Sigma training materials. They are looking to expedite learning and improve the application of Lean Six Sigma concepts to accelerate the bottom line results of SS projects."
MoreSteam.com's industry-specific curriculum goes even further. "By offering concrete examples and practice exercises using relevant terms and processes, participants can more easily translate and apply the methods to their own work environment. The service versions of our courses are applicable beyond the service sectors into Marketing and Sales functions as well as corporate center activities such as Accounting, Human Resources, IT, and Legal," continued Hathaway.
For more information about MoreSteam.com, please contact Tim Kelley at (414)-221-9020.
About MoreSteam.com
MoreSteam.com is the principal global provider of online Lean Six Sigma training, serving over 1000 corporate clients with a full suite of Lean Six Sigma e-Learning courses, Engine Room® data analysis software, TRACtion® online project tracking software, and CrucibleTM online testing. MoreSteam.com delivers all of its e-Learning from web-based platforms, enabling immediately scalable training deployments with global reach, without associated travel costs or instructor-introduced variability of in-class performance. The multi-media training can be started or stopped at any time, offering complete scheduling flexibility in a totally self-paced environment. More information about MoreSteam.com and its product line is available at www.moresteam.com/traction.
About ASQ
The American Society for Quality, www.asq.org, has been the world's leading authority on quality for 60 years. With more than 93,000 individual and organizational members, the professional association advances learning, quality improvement and knowledge exchange to improve business results, and to create better workplaces and communities worldwide. As champion of the quality movement, ASQ offers technologies, concepts, tools and training to quality professionals, quality practitioners, and everyday consumers, encouraging all to Make Good Great®. ASQ has been the sole administrator of the prestigious Malcolm Baldrige National Quality Award since 1991. Headquartered in Milwaukee, Wis., the 60-year-old organization is a founding partner of the American Customer Satisfaction Index (ACSI), a prominent quarterly economic indicator, and also produces the Quarterly Quality Report.