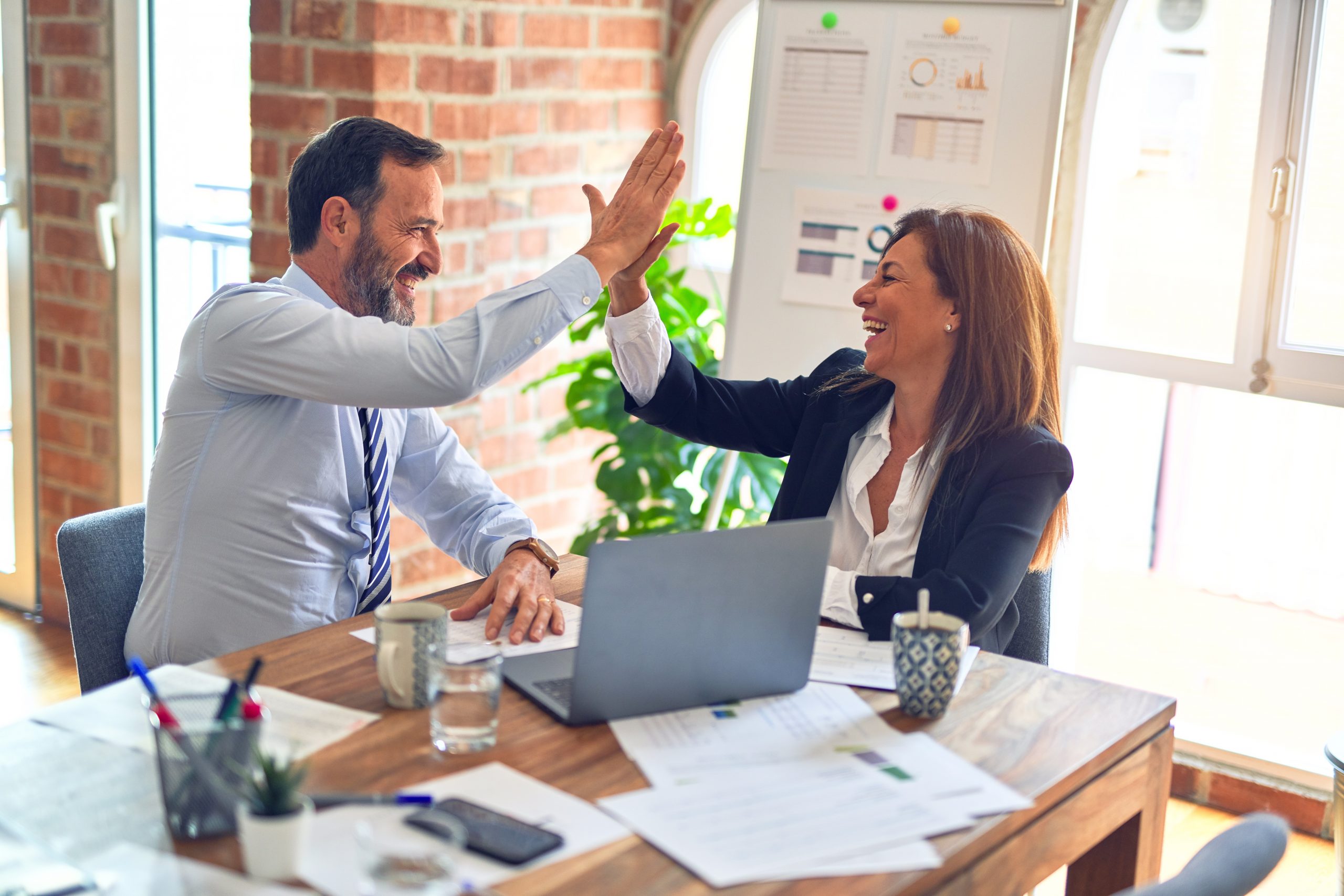 MoreSteam.com Grants Starfish Family Services $250,000 in Six Sigma Training
FOR IMMEDIATE RELEASE
For more information, contact:
Columbus, Ohio – May 25, 2005 – MoreSteam.com, a leader in Lean Six Sigma training, has announced its commitment to donate $250,000 worth of Lean Six Sigma training to Starfish Family Services, a Detroit area social services agency. The training services will teach Starfish employees Lean Six Sigma business improvement technologies. In making the announcement, MoreSteam.com's President, Bill Hathaway described the gift: "I have been associated with Starfish for many years now, and have I have witnessed their amazing commitment to improve the lives of the people they touch. This training will enable Starfish to deploy Lean Six Sigma methods for the benefit of all of their programs and the families they serve." Dr. Ouida Cash, Starfish's CEO, joined Hathaway in making the announcement. "We at Starfish are delighted about our association with MoreSteam.com. Their training is world-class, and we are pleased to be able to offer this training to our employees and board members. In an environment that puts a premium on every dollar we raise and spend, we need to be as efficient as possible in all we do. This MoreSteam.com training will help us meet that challenge while continuously improving the services we provide to children and families."
The Lean Six Sigma methodology has become an increasingly popular process improvement vehicle within healthcare organizations, but has not been widely deployed in the non-profit social services sector, largely due to the cost of training. The lower cost of e-Learning helps open the door to organizations who were previously precluded from adopting Six Sigma initiatives. Noted Dr. Cash of Starfish, "It's often stated that if there's no money there's no mission. In addition to the direct benefits of eliminating waste in our operations, Six Sigma can also help us quantify how process inputs determine the client outcomes that we are targeting. If we can better predict and continually improve outcomes, then our funding sources will have greater confidence that their dollars are being put to work in an effective way. Our clients will also benefit, knowing that we can prove the outcomes children and families have achieved with our help. The MoreSteam training is helping our entire organization change the way we address problems and continuously improve our services."
About Starfish Family Services
Starfish Family Services focuses on long-term, evidence based solutions for families dealing with poverty, violence, illiteracy and chronic unemployment. Instead of addressing problems after they have occurred, Starfish has "gone upstream" to address the root causes of family trauma, helping high risk families break the cycle of intergenerational poverty and preventing family destruction. A forty year history of serving families in need has shown that the "return on investment" for society, for families and for the agency is much higher when prevention and early intervention programs are used to help parents learn the skills they need to care for their own children. The Starfish mission is to strengthen families so they can create brighter futures for children. Last year the non-profit agency's 19 Wayne County service sites assisted more than 8,500 children and families. For more information on Starfish Family Services, call (734) 728-3400 or visit them on the web at www.starfishonline.org.
About MoreSteam.com LLC
MoreSteam.com was launched in 2000 to address the high cost of traditional Six Sigma training and tools. As the leading e-Learning provider to the Lean Six Sigma community, MoreSteam.com's mission is to enable people to advance the performance of their organizations by delivering powerful tools for process improvement to the widest possible audience at the lowest price available. MoreSteam.com combines its expertise in Six Sigma and related initiatives with web-based technologies to provide effective online Lean Six Sigma training and software tools. Serving diverse organizations on a global basis, MoreSteam.com is a world-class provider of Black Belt, Green Belt and Yellow Belt Six Sigma courses. MoreSteam.com also is the source of Traction™ project management and Engine Room™ data analysis software. For more information about MoreSteam.com® online Lean Six Sigma course offerings and process improvement resources, visit: www.moresteam.com/university. Please direct inquiries to Tim Kelley: (614) 310-1080.
© MoreSteam.com LLC 2005. All Rights Reserved. The copyright laws of the United States and international treaties protect MoreSteam.com documents.
# # #