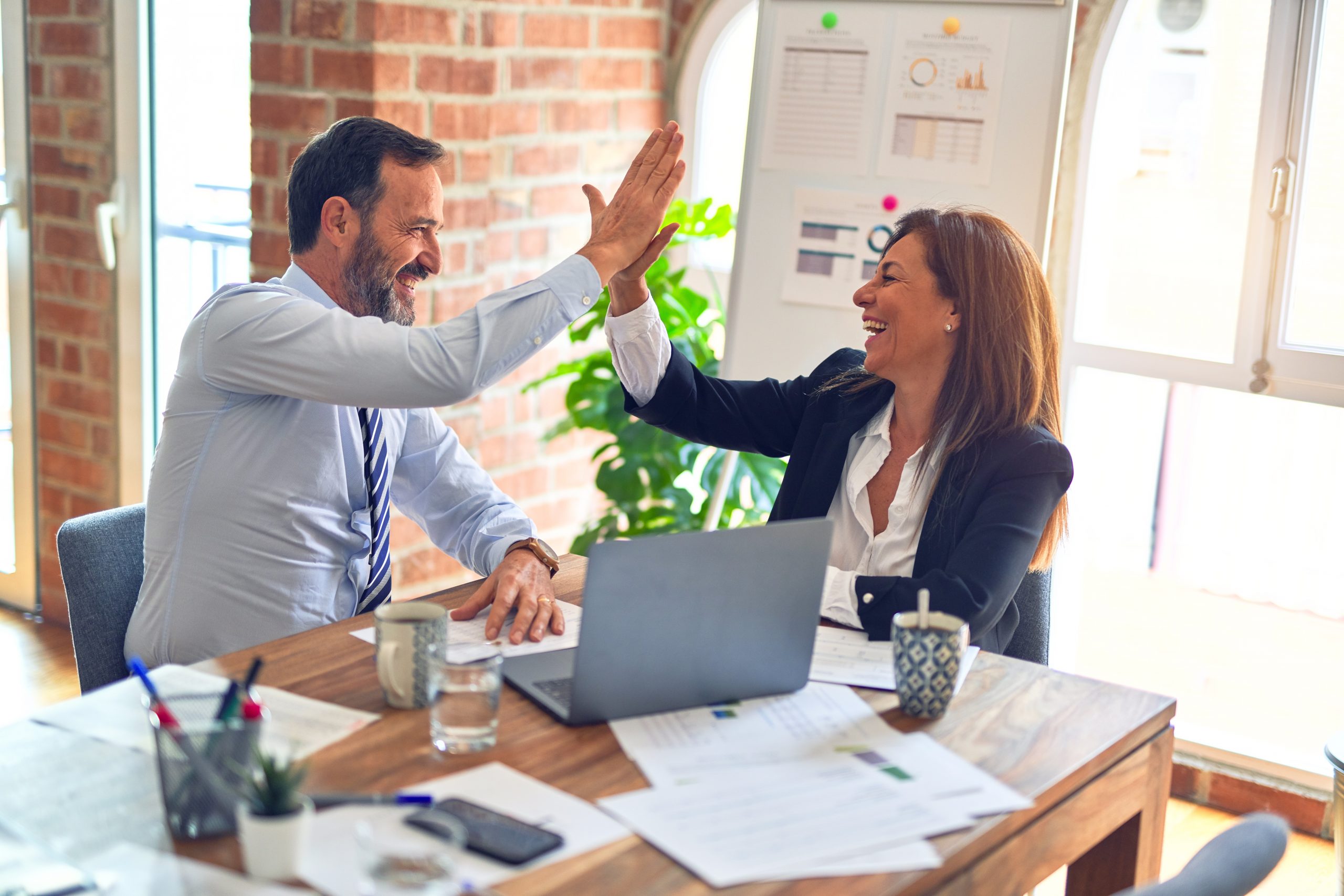 New Pegasystems Enterprise Application Provides Central Hub For Proactively Managing Operational Exceptions
FOR IMMEDIATE RELEASE
For more information, contact:
Pega Quality & Exception Manager Helps Operations and Relationship Executives Proactively Manage Exceptions Across the Enterprise, Bridging Silos for Operational and Service Excellence
and Helping to Meet Compliance Requirements
CAMBRIDGE, Mass., Feb. 3, 2004 – Pegasystems Inc. (NASDAQ: PEGA), a leading provider of smart, rules-based business process management (BPM) software, today unveiled Pega Quality & Exception Manager, a new rules-based enterprise application for managing rogue transactions that cost major organizations billions of dollars per year in poor quality, manual efforts and rework, and even more in customer ill will.
Pega Quality & Exception Manager, built on the PegaRULES Process Commander V4 platform also announced today, is a cornerstone of Pegasystems' enterprise suite of cross-industry BPM solutions. It turns back-office operations into a front-line customer service advantage, spanning existing systems to give companies a unified view of customer issues and transaction errors across products and lines of business. Helping managers find the sources of exceptions – e.g., transaction errors, customer complaints, and risk and compliance issues – before they become widespread problems, Pega Quality & Exception Manager proactively manages those exceptions and helps determine root causes to eliminate them.
Loraine Phillips, senior vice president, Customer Care and Centralized Reconcilements, Huntington Bancshares, commented, "We have seen significant ROI with the current Pegasystems software that we've leveraged for enterprise-wide case management, and are very interested in the release of Pega Quality & Exception Manager. It packages case management capabilities and other facilities in an application that's both easy to implement and use. Companies should see a great deal of value from this new solution."
This strategic view of service and operational quality helps eliminate the inconsistency and inefficiency in companies trying to manage exceptions on a departmental and reactive basis. It does so by giving relationship and operational managers the ability to view status and trends across departments and, ultimately, the tools and resources to implement Six Sigma quality initiatives across the enterprise.
Exceptions are some of the most expensive and risky transactions that businesses handle. While they account for only a small fraction of total transaction volume, they may require 20 to 100 times as much per event to process, and can expose the company to significant financial risk. They are also a leading cause of customer complaints, and can run companies afoul of government regulations. Pega Quality & Exception Manager helps companies retain and expand customer relationships by proactively managing exceptions through personalized service levels and responses that are informed by data from relevant systems throughout the enterprise.
When exceptions do occur, the application automatically escalates the case and/or notifies management, as appropriate, to provide prompt handling and customer communication. In addition, tailored enterprise reporting not only eliminates the burden of manually gathering information from numerous systems, but also provides insight that enables managers to improve their operations.
"Risk-management and customer-service challenges will only increase as banks continue to grow and merge," said Robert Hunt, senior analyst in the Retail & Commercial Banking practice, TowerGroup, a leading financial services research and consulting firm. "They need this type of enterprise-wide approach, to identify problem areas more quickly, and to ultimately help them to better manage their relationships and service levels. I think a significant number of banks could have avoided merger-related service issues had this type of product been available for monitoring exceptions. Additionally, the system can be an effective budgeting and planning tool for ensuring the adequacy of resources to meet banks' service-level goals," Hunt continued.
According to TowerGroup, exceptions are the single largest cause of customer complaints, financial exposure and operational cost for a financial institution. For example, exceptions in the financial services industry account for approximately 10 percent (or $5 billion) of back-office transaction processing costs. TowerGroup estimates overall back-office IT expenditures by financial services organizations to be over $50 billion per year.
Difficult situations build loyalty
Pega Quality & Exception Manager contains a layer of business rules that consolidates relevant information from disparate systems. Unlike systems that utilize hard-coded application logic, the rules layer can be changed easily to accommodate new policies and market shifts. This enables companies to focus on customers, rather than on technology.
Among Pega Quality & Exception Manager's key features are:
· automated, customized alerts to notify service personnel when exceptions occur;
· service level monitoring to help resolve issues on time;
· premium or 'VIP' service for specific customers in times of need;
· dashboards that track individual and group operating performance; and
· real-time trend and threshold monitoring.
Pega Quality & Exception Manager's capabilities help enable companies to turn a negative occurrence into a positive, professional interaction.
"Customers have more faith in companies that deal quickly and efficiently with difficult situations," said Pegasystems president and COO Henry Ancona. "With Pega Quality & Exception Manager, organizations can respond to exceptions in that critical time window before they erode confidence. It demonstrates that our smart BPM software can help provide rapid resolution in customer situations."
Platforms and availability
Pega Quality & Exception Manager is available starting next week through Pegasystems. It runs on Windows, Solaris, Linux, AIX and mainframe platforms, and the Oracle, Microsoft SQL and IBM DB2 databases. Contact Pegasystems for pricing information.
About Pegasystems
Pegasystems Inc. (NASDAQ: PEGA) provides rules-based, smart business process management (BPM) software to large organizations, helping to deliver improved ROI and providing them with the flexibility and agility to respond to changing business needs. With annualized revenues of approximately $100 million and a blue-chip customer base, the company offers applications for the financial services, healthcare, insurance and government markets, as well as a cross-industry BPM application. Pegasystems is headquartered in Cambridge, Mass., and has regional offices in North America, Europe and the Pacific Rim. For more information, visit www.pega.com.
# # #
Forward-Looking Statements
Certain statements contained in this press release may be construed as "forward-looking statements" as defined in the Private Securities Litigation Reform Act of 1995. The words "believe," "expect," "hope," "anticipate," "plan" and similar expressions identify forward-looking statements, which speak only as of the date the statement was made. The company does not undertake and specifically disclaims any obligation to publicly update or revise any forward-looking statements, whether as a result of new information, future events or otherwise. These statements are based on current expectations and assumptions and involve various risks and uncertainties, which could cause the Company's actual results to differ from those expressed in such forward-looking statements. These risks and uncertainties include impact of pending regulatory proceedings, difficulty in predicting the completion of product implementations and consequently the timing of revenue recognition, the inability to attract and retain key employees, reliance on key third-party relationships, management of the Company's growth, and other risks and uncertainties. Further information regarding these and other factors which could cause the Company's actual results to differ materially from any forward-looking statements contained in this press release is contained in the Company's Quarterly Report on Form 10Q for the quarter ended September 30, 2003 on file with the Securities and Exchange Commission. Investors are cautioned not to place undue reliance on such forward-looking statements and there are no assurances that the matters contained in such statements will be achieved.
NOTE: Pegasystems is a registered trademark of Pegasystems Inc. Other product and company names may be trademarks of their respective owners.