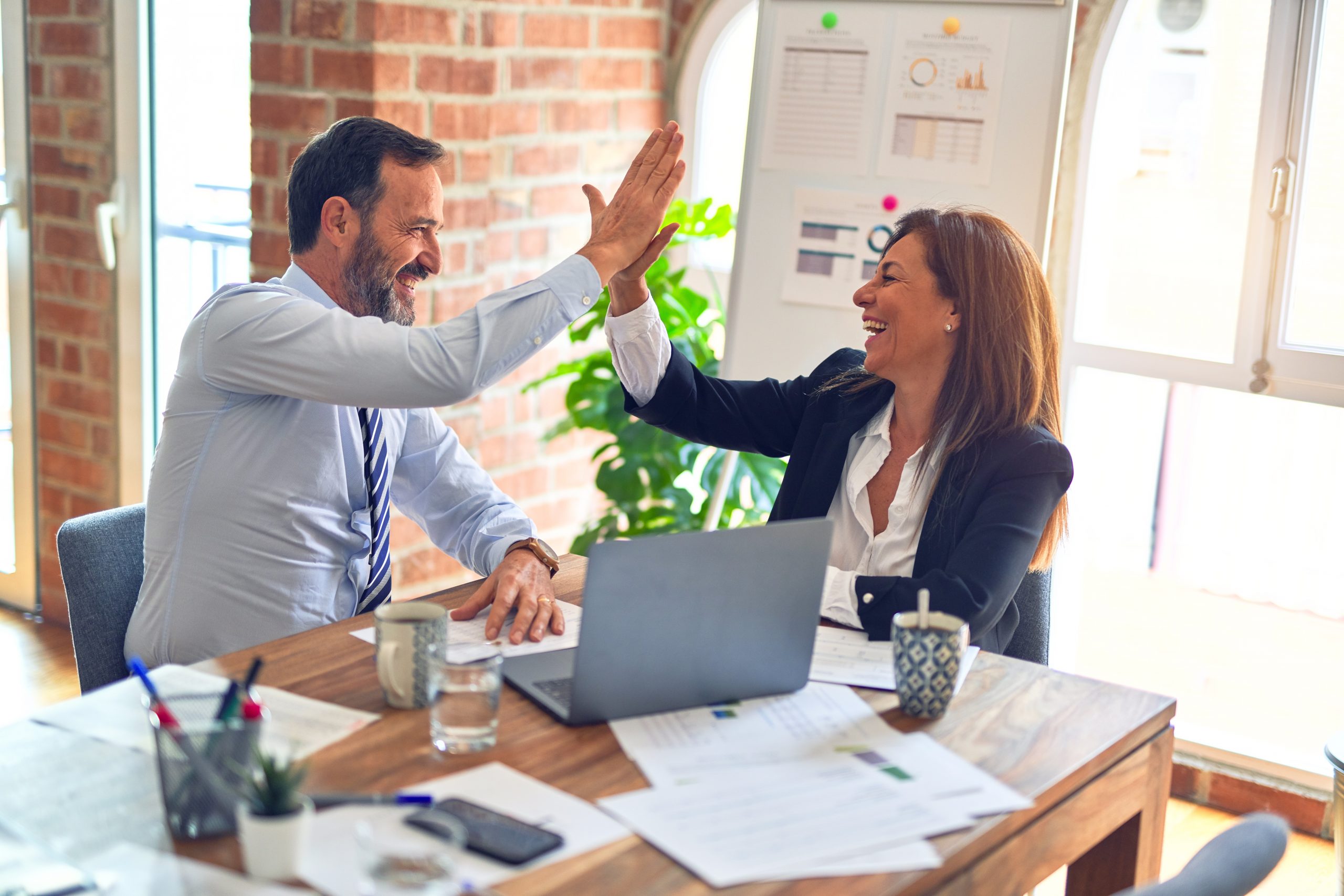 North Shore-Long Island Jewish Health System Gaining Ground Through Partnership With GE Healthcare
At Two-Year Mark, Achievements are Multiplying Across the Enterprise
FOR IMMEDIATE RELEASE
For More Information:
Carolyn Pexton
GE Healthcare
925-275-0726
[email protected]
Britt Zarling
GE Healthcare
262-544-3453
[email protected]
WAUKESHA, Wis. (January 26, 2004) – GE Healthcare and the North Shore-Long Island Jewish (LIJ) Health System today announced significant progress and results stemming from a ground-breaking two-year initiative that produced the largest corporate university in the healthcare industry. In conjunction with GE Healthcare and the Harvard School of Public Health, North Shore-LIJ launched its "Center for Learning and Innovation" (CLI) in January 2002 and has invested more than $4 million to build a successful learning organization.
The CLI features learning initiatives for new and existing employees and managers; a "think tank" that focuses on organizational development and leadership practices, innovative solutions for workforce development and performance management; and a Six Sigma Institute that is on track to become self-sufficient later this year.
North Shore-LIJ includes 18 hospitals on Long Island, Queens and Staten Island, NY, more than 33,000 employees and is the nation's third-largest, nonprofit, secular health network based on its 5,670 beds. The CLI, housed in a separate building with classrooms, is headed by a chief learning officer who reports directly to North Shore-LIJ Health System President and CEO Michael J. Dowling.
The goals established for the Center were bold and have required ongoing commitment: Create a first-class organization of continuous learning; develop employee knowledge, attitude and skills to support the system's strategic and business goals; invest in and develop a cadre of leaders at all levels; and promote a culture dedicated to excellence, innovation, teamwork and continuous change.
Since launching the CLI, North Shore-LIJ has made measurable strides in driving quality, increasing efficiency and improving the environment for both patients and employees. Some of the milestones at this two-year mark include:
– The completion of CLI classes by nearly 3,000 employees;
– The offering of more than 25 courses covering a wide range of topics, including Change Acceleration Process (CAP), Fast Track Decision Making (FTD) and Six Sigma
– The completion of approximately 60 Six Sigma projects, with others underway
– The training of more than 200 employees trained in Six Sigma methodology, including 24 Black Belts, 72 Green Belts, 4 Master Black Belts and over 100 Change Facilitators.
Six Sigma methodology is taught and deployed throughout the health system, helping North Shore-LIJ facilities save more than $2 million by improving operational efficiencies, and empowering employees to lead and manage change.
"Through this initiative, we've been able to reach an even higher level of excellence as we seek to become both an employer and provider of choice in the healthcare industry," said Mr. Dowling, who spearheaded the initiative soon after becoming president and CEO of the North Shore-LIJ Health System. "By empowering employees and giving them the tools they need to drive change, we've been able to strengthen teamwork, build morale and foster a culture that's totally focused on improving the quality of patient care. We've seen measurable results in our ability to attract, develop and retain top talent, which is critical to success in today's highly competitive healthcare environment."
Six Sigma projects span virtually every area of the enterprise and include the following:
Length of Stay for Heart Failure Patients:
– Decreased the mean length of stay by 23%
– Increased bed capacity for cardiac patients by 112 days
Call Bell Response Time:
– Reduced response time to patient bell call by 58%
– Resulted in a 17% increase in patient satisfaction scores
Operating Room Turn-Around Time:
– Decreased Turn-Around-Time by 28%
– Decreased variability by 52%
– Increased O.R. usage by 182 cases
– $487,000 in increased annual net revenue
Insurance Denials Reduction
– Reduced the average number of denied payment days by 60%
– Resulted in an annualized variable cost savings of $162,000
Other improvements include three emergency department projects that collectively raised patient satisfaction scores, reduced registration errors by 58.7%, reduced patient wait time by 20%, decreased the number of patients leaving without being seen by 50% and reduced turnaround time for laboratory tests in the ED by 37%. The ED projects also provided roughly $240,000 in additional annual revenue.
Recognition for North Shore-Long Island Jewish Health System:
– Recipient of Joint Commission on Accreditation of Healthcare Organizations' (JCAHO) Codman Award, the first health system to attain this distinction.
– Received Modern Maturity magazine's "best hospital" ranking at North Shore University Hospital in Manhasset in 2002, topping a list of 50 metropolitan hospitals nationwide.
– Operates the first two hospitals in New York State (Long Island Jewish Medical Center and North Shore University Hospital in Manhasset) to be honored with Magnet Recognition for Excellence in Nursing Service -the highest honor in the nursing profession.
– Recognized by Child Magazine as having the best children's hospital in New York State at Schneider Children's Hospital.
North Shore-LIJ Center for Learning and Innovation Enrichment Courses Include:
– Building a Service Culture
– Coaching: A Strategic Tool for Today's Leaders
– Conflict Management and Negotiation Strategies
– Data Analysis and Presentation
– Effective Leadership for Today's Workforce
– Myers-Briggs Indicator and Building High Performance Teams
– Presentation Skills Workshop
– Project Management Skills
– Six Sigma – White Belt
– Strategic Planning in a Complex Industry
– Talent Acquisition (Behavioral Interviewing)
– Writing in a Business Environment
– CAP (Change Acceleration Process)
– FTD (Fast Track Decision Making)
About GE Healthcare
GE Healthcare is a $10 billion global leader in medical imaging, point-of-care systems, healthcare services, and information technology. Its offerings include networking and productivity tools, clinical information systems, patient monitoring systems, anesthesia and respiratory care, maternal-infant care systems, surgery and vascular imaging, conventional and digital X-ray, dental imaging, computed tomography, electron beam tomography, magnetic resonance, ultrasound and bone mineral densitometry, positron emission tomography, nuclear medicine, and a comprehensive portfolio of clinical and business services. For more than 100 years, health care providers worldwide have relied on GE Healthcare for high quality medical technology and productivity solutions. For more information, visit the GE Healthcare web site at www.gemedical.com.
# # #