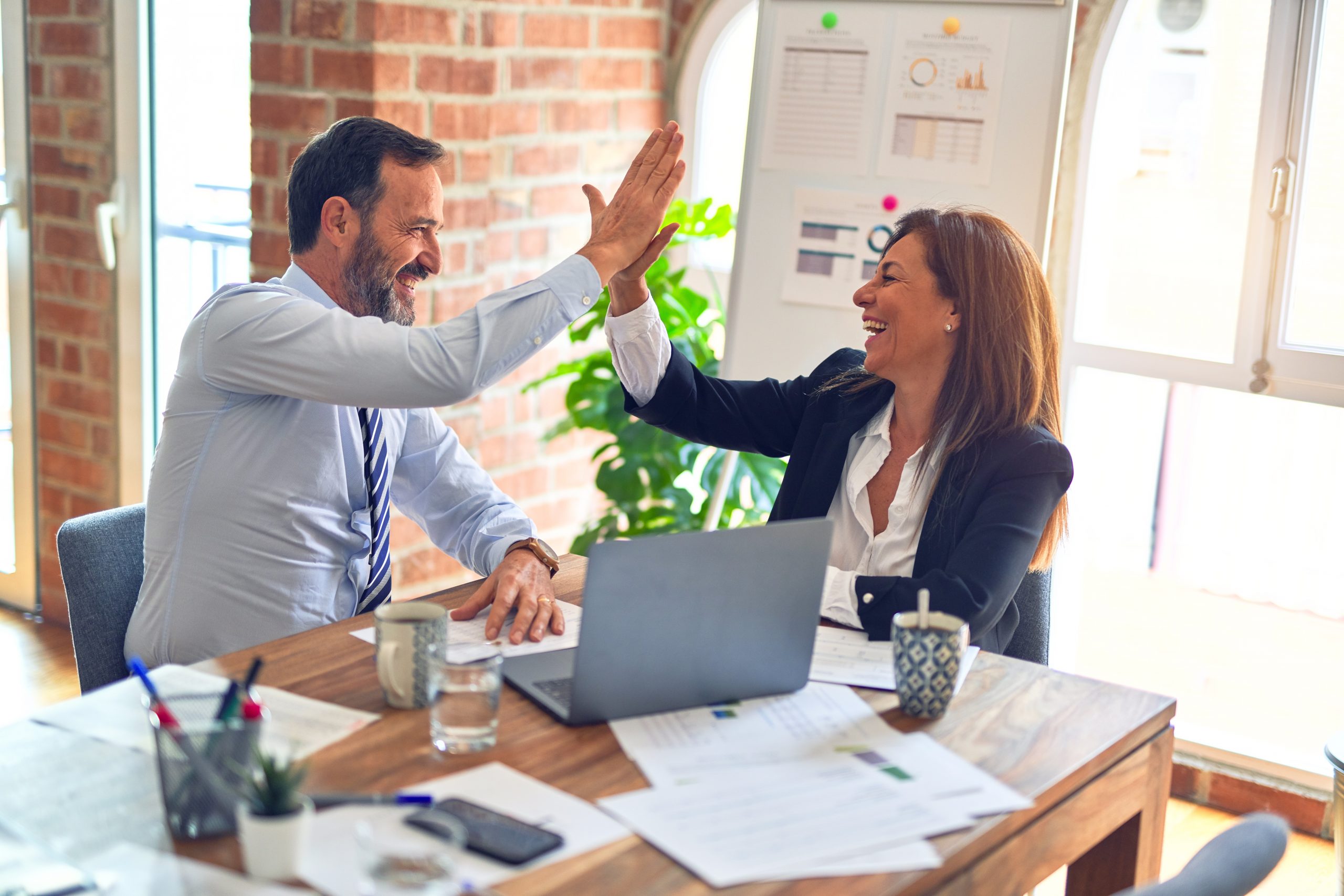 PowerSteering Software Announces New Solution for Managing Six Sigma Initiatives
FOR IMMEDIATE RELEASE
For more information, contact:
…PowerSixSigma™ is specifically designed to drive the speed, scale and success of
Six Sigma quality programs…
CAMBRIDGE, MA – May 25, 2004 – PowerSteering Software, the leading provider of Six Sigma enterprise program management software, today announced availability of PowerSixSigma™, its first software solution designed exclusively to meet the advanced requirements of Six Sigma quality initiatives.
Using its popular PowerSteering enterprise program management software as a foundation, PowerSteering Software has significantly enhanced the solution to fully support quality leaders' needs for real-time tracking, best practice leverage, and successful execution of thousands of simultaneous Six Sigma projects.
"For more than five years, our customers have been using PowerSteering to manage and monitor Six Sigma initiatives," said David Boghossian, CEO and co-founder of PowerSteering Software. "We have listened carefully to the feedback of companies like EMC, Pitney Bowes, Raytheon, Noranda, Tyco and General Electric to dramatically refine our solution to meet the specific requirements of Six Sigma project leaders. As a result, PowerSixSigma is the industry's best enterprise solution for managing billions of dollars of quality savings."
Major enhancements to PowerSixSigma include (see related fact sheet below):
Benefits tracking: Enhancements to its metrics capabilities allow for tracking more complex projects, while at the same time making its interface more intuitive for executive-level reporting.
Certification: New option allows quality leaders to view their projects through their people, updating certification information and tracking individual accomplishments.
Process support: Enhancements to workflow, role definitions, and time tracking features provide additional controls for structured assignments and project execution through a simple interface.
Internationalization: New multi-language support and currency conversion provide greater visibility for global or multinational quality initiatives.
In addition, PowerSixSigma includes available advanced reporting and dash-boarding capabilities that enable simple portfolio drill-down and executive review.
"Six Sigma quality programs are critical to Tyco Healthcare's continued long-term leadership, and our quality goals have given rise to a new thought process on how we track our successes," said Joel Halpern, manager with Operational Excellence at Tyco Healthcare. "PowerSteering's new enhancements to PowerSixSigma allow us the flexibility to observe, store and report on our initiatives in real-time. We hope that this will further our ability to validate new projects, decrease costs, increase customer satisfaction, and ultimately generate higher value for our stakeholders."
PowerSteering's software delivers tracking and reporting, program management, team collaboration and knowledge management models in an integrated, quick-to-deploy, easy-to-use, web-based environment. By providing "line-of-sight" visibility into the project portfolio, PowerSteering's software allows business managers to make more effective project investment decisions, reduce costs, prioritize projects, identify risks, and solve issues in real-time.
"Six Sigma has become a rallying cry among most large companies, particularly those with multiple locations, multiple product lines and multiple divisions," said Dan Miklovic, vice president and research director at Gartner, Inc. "Being able to precisely record and report on the bottom-line benefits of those Six Sigma initiatives is critical for quality managers, division managers and chief financial officers. Six Sigma is about the business, and business data is what marks a high return from Six Sigma investments".
About PowerSteering Software
PowerSteering Software is the first and leading provider of Six Sigma enterprise program management software. PowerSteering software is currently being used to manage more than $15 billion in target savings, supporting over 35,000 active users and over 100,000 projects with global clients such as EMC, Tyco, Pitney Bowes, Raytheon, Diageo, Noranda, Textron and General Electric. Many companies also use PowerSteering to manage other vital project-intensive areas including new product development, information technology, project management, and merger integration. Headquartered in Cambridge, Massachusetts, PowerSteering has offices across the United States and in Europe. For more information, visit www.powersteeringsoftware.com.
Product Fact Sheet
Product: POWERSIXSIGMA™
Description: PowerSteering's PowerSixSigma™ is an enterprise program management software solution designed specifically to meet the needs of Six Sigma quality leaders. Based on a sophisticated object architecture to track people, projects, metrics and documents, PowerSixSigma allows quality executives to align local, regional, national and global quality projects with overall business goals.
New Features/Benefits: PowerSixSigma includes several new features that specifically target the needs of quality leaders, including:
Metric allocation by tag, so leaders can discretely track any attribute, project or geography;
Templates for dynamic project portfolios, allowing flexibility and custom reporting;
Certification tracking that allows leaders to review individual contributions to projects and update Six Sigma certification information;
Process support for enhanced role definition selection, gate approval reporting and auto-population of timesheets for each project;
Unicode support and currency conversation for global roll-up of targeted/achieved savings and international reporting;
Interactive GANTT reporting to track project dependencies and project status in real-time.
In addition, PowerSixSigma includes several new graphical representations in the areas of benefits tracking, process control, certification and internationalization for simplicity and executive review.
PowerSteering Product Features: PowerSixSigma is based on PowerSteering's popular enterprise management software platform, which includes general product features such as:
Web-based architecture for rapid deployments and immediate insight across a distributed organization;
Executive dashboard for a view to critical initiatives;
Goal-driven hierarchy to align projects with business goals;
New Project Wizard to quickly initiate proposed projects;
Client-definable tags for categorizing and reporting on projects;
Advanced search options to quickly find meaningful data from previous projects;
Centralized task space to collaborate and communicate project status.
Pricing/Availability: PowerSixSigma is available immediately and is sold on a per-user license or ASP subscription basis.
For more information please visit: http://www.powersteeringsoftware.com
# # #