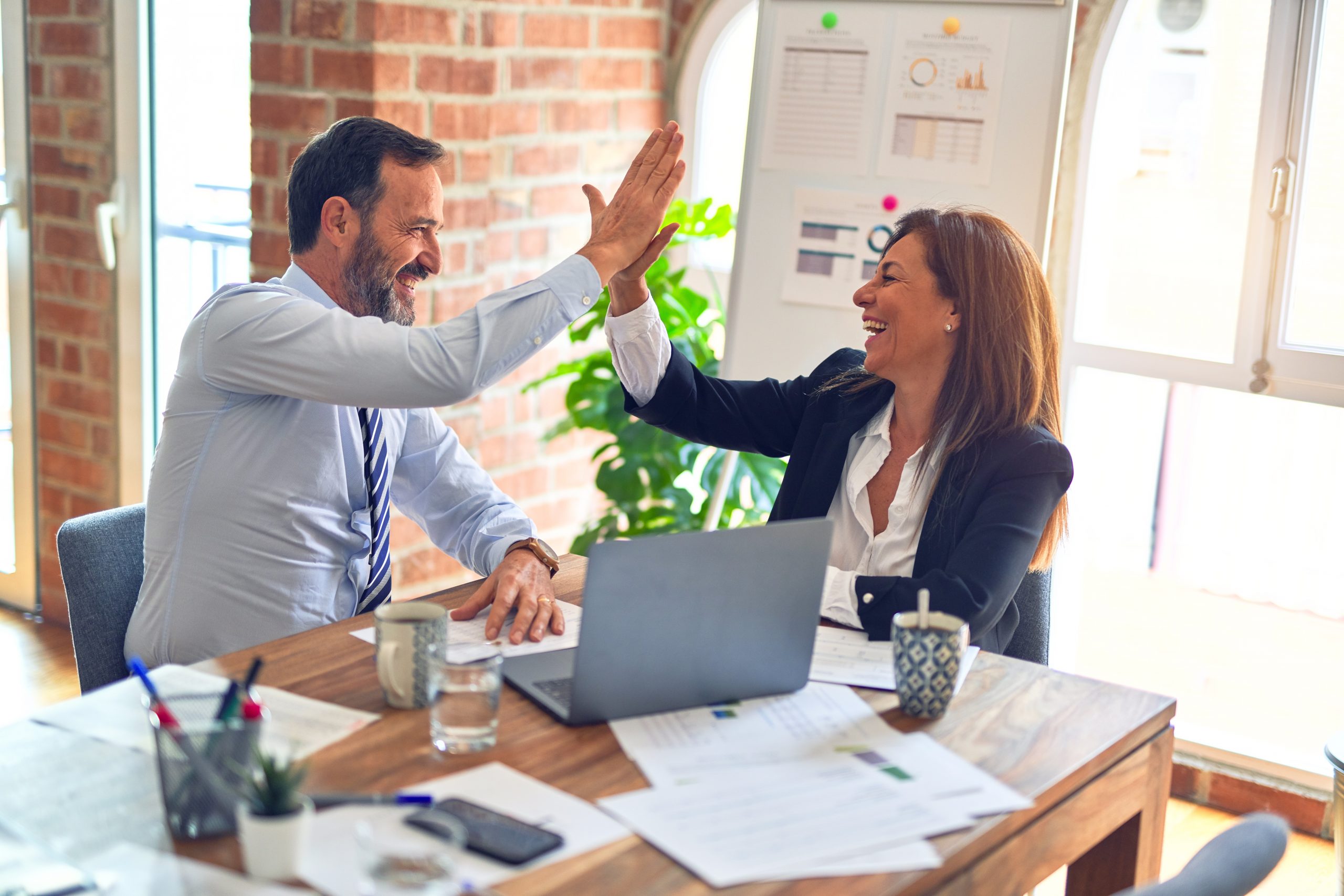 ProfitLine Employees Graduate from Lean/Six Sigma Program at the University of San Diego
FOR IMMEDIATE RELEASE
San Diego, CA – January 16, 2006 – ProfitLine, the leading provider of outsourced telecom expense management (TEM) is proud to announce the graduation of 19 employees from the Lean/Six Sigma Program at the University of San Diego. Six Sigma is a disciplined, data-driven approach and methodology for eliminating defects in any process – from manufacturing to transactional and from product to service.
The first wave of ProfitLine employees graduated with Black Belts in Lean/Six Sigma on January 11, 2007 at a ceremony at the University of San Diego's Institute for Peace and Justice. Keith Boyle, ASQ Certified Lean/Six Sigma Master Black Belt and Principal Consultant/Founder of Quality & Productivity Resources and leader of this program, gave a welcome address. ProfitLine President and Chief Executive Officer, Stephen T. Hundley spoke to the graduates before they made their final project presentations. And Kerry Kilber Rebman, Administrative Director, Supply Chain Management Institute, University of San Diego, together with Keith Boyle awarded the certificates.
Front Row from left: Steve Hundley (President & CEO), Laurence Montgomery, Donna Schwing, Jessica Hartsock, Karli Allen, Beth Leno, Keith Boyle (Program Leader)
Second Row from left: Andreas Schenck (COO and Executive VP, Business & Client Development), Craig Probus, Robert Erwin, Ashley Kelm, Amy Evans, Steve Hicks, Rob Martin, Stephanie Cornick (Director, Implementations)
Back row from left: Christine Foster, Ed Greenberg (SVP, Client Services), Patrick Ferrell (Six Sigma Master Black Belt), Kimberly Warren, Tony Slusher, Yvonne Blankenship, Luiz Faria, T.H. Herbert (SVP, Technology)
"The USD Executive Programs and the Supply Chain Management Institute have been engaged in supporting organizations move towards world class levels of performance and the Six Sigma program is a core part of our activity. We see very few companies as enlightened and passionate about delivering really great customer service as ProfitLine, who have focused a considerable amount of time and commitment to this process improvement program. The focus on ProfitLine's key business process areas have yielded dramatic results in operational processing times, software development, client engagement and call center enhancements. Companies applying Six Sigma and Lean methodologies gain enormous benefit from a more robust, analytical and evidence based approach to process improvement and decision making," said Dr. Simon Croom, Executive Director, Supply Chain Management Institute, University of San Diego.
"We are very proud of our 19 new Six Sigma black belts and appreciate the alliance we have formed with the University of San Diego to make our goal of becoming a Six Sigma BPO company a reality," commented Hundley. "Six Sigma represents a major commitment to provide consistent, reliable and dependable services to our customers. We have backed this commitment through this program and have two Six Sigma master black belts working in company operations."
About University of San Diego and The Lean/Six Sigma Program
The University of San Diego is a Catholic institution of higher learning chartered in 1949. The school enrolls more than 7,000 students and is known for its commitment to teaching, the liberal arts, the formation of values and community service. USD Lean/Six Sigma Green-Belt and Black-Belt Training programs pack in more topics, skills and concepts than its toughest competitors. This intensive training translates to stronger, more competent practitioners. Six Sigma programs conform to the ASQ Six Sigma Body of Knowledge and include the complete statistical analysis tools from back-to-basic statistics to powerful design of experiments. Case studies and specific examples cover a broad range of local industries covering manufacturing, product development, software, distribution, finance, healthcare and military organizations. For information regarding registration for the program or any logistics information please contact: Karen Kukta, (619) 260-4894 [email protected] or [email protected] Please also visit the website: http://www.sandiego.edu and click on Supply Chain Management/Six Sigma.
About ProfitLine
ProfitLine is the leading provider of outsourced telecom expense management solutions for large enterprises and government agencies. The company's source-to-pay solutions manage the entire telecom lifecycle for both wireline and wireless. ProfitLine's seasoned telecom experts combine deep domain expertise and Six Sigma principles with intelligent technology to deliver clients substantial savings, operational efficiencies and enhanced visibility to mission critical telecom assets. Our technology enabled Business Process Outsourcing (BPO) solutions allow clients to offload a non-core competency and gain robust business intelligence so they can better navigate today's complex telecom landscape. Based in San Diego, ProfitLine was founded in 1992 and is SAS 70 certified and a GSA Schedule 70 contract holder. For more information, please call Lisa Maerowitz at 858.202.1203.