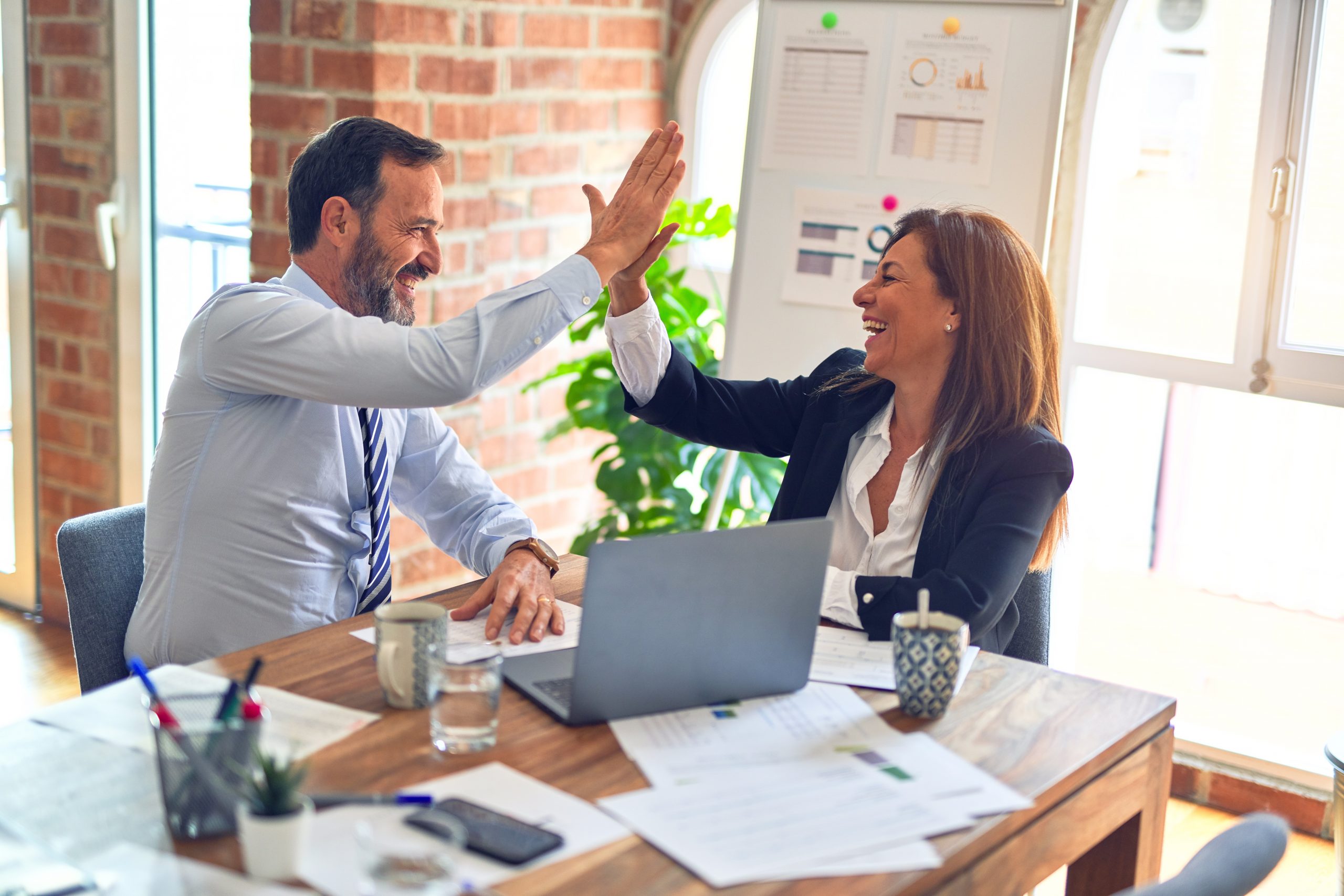 Quality Council of Alberta to Offer Online Lean Six Sigma Training
FOR IMMEDIATE RELEASE
For more information, contact:
QCA Teams with MoreSteam.com to Deliver Proven Technology and Content
Calgary, Canada (January 14, 2010) – The Quality Council of Alberta (QCA), the leading member-based organization created to promote quality management throughout Alberta, announces that it now delivers cost-effective, online Lean and Lean Six Sigma training to business professionals throughout Alberta, regardless of location or company size. The QCA's enhanced offering is made possible through an agreement with MoreSteam.com, the leading provider of Lean Six Sigma e-Learning and technology. A significant aspect of the agreement allows the not-for-profit QCA to offer its members an additional member benefit: a full Lean Six Sigma curriculum at discounted membership pricing.
Companies and provincial organizations across Canada are adopting Lean and Lean Six Sigma as process improvement methodologies. Many organizations, including larger oil and gas companies operating in Alberta, have not only standardized on these methodologies for internal performance improvement, but now also demand their suppliers adopt these waste-reduction techniques as a means of assuring high supplier quality and competitive pricing. The barriers for many medium- and smaller-sized suppliers based in western Canada have been the cost, availability, and location of training, especially from recognized and certified professionals. The new QCA courses remove those barriers through the use of proven online technology and a world-class body of content developed and refined by US-based MoreSteam.
The QCA is a resource for businesses, public enterprise and not for profit organizations in Alberta and western Canada, promoting and supporting the application of best practices in quality management and continuous improvement including Lean and Lean Six Sigma. "The primary considerations for us were the quality of program content and ease of delivery," said QCA Board Chairman Robert Gerst, "MoreSteam delivered both and the reaction of QCA Members has been extremely positive." Carewest, Alberta's leading extended health care organization, was the first group to take advantage of Lean Six Sigma training through the program. The City of Calgary Water Services Business Unit signed on shortly thereafter. Both are driven by the desire to continuously improve quality of service and provide greater value for money.
"Regional associations like the QCA excel at meeting the needs of their diverse members," said MoreSteam.com CEO, Bill Hathaway. "We are proud to support the QCA's efforts to bring improvement to Canadian businesses and organizations."
MoreSteam will provide the e-Learning programs offered from the QCA and is the exclusive supplier of online Lean Six Sigma training to other associations, such as the American Society for Quality (ASQ). MoreSteam courses are also used by such leading organizations as Accenture, Xerox, Rolls-Royce, and General Dynamics. QCA has also reached agreement with Converge Consulting Group of Calgary to provide local blended learning support to the online training classes. Carewest (a Division of Alberta Health Services), the first organization to adopt this Blended Learning approach, is recording its progress on a blog on the QCA website (www.qualityalberta.ca).
Available courses include Lean Six Sigma Black Belt, Lean Six Sigma Black Belt with Minitab®, Lean Six Sigma Green Belt, Lean Six Sigma Yellow Belt, and Lean Methods Accelerator. QCA Members will also be entitled to special discounted pricing. More information is available on the QCA Web site: www.qualityalberta.ca.
About the Quality Council of Alberta (QCA)
The QCA (www.qualityalberta.ca) is a member based organization created to help promote the use of quality management & continuous improvement to organizations in Alberta with the aim of improving productivity, quality, cost and competitive position. For more information, contact the QCA by at [email protected] or by phone at (403) 802-6877.
About MoreSteam.com
MoreSteam.com (www.moresteam.com) is the leading global provider of online Lean Six Sigma training and blended learning technology, serving over 1,200 corporate clients and over 20% of the Fortune 500 with a full suite of Lean Six Sigma e-Learning courses, EngineRoom® data analysis software, TRACtion® online project tracking software, CrucibleTM online testing, and SigmaSim® online DMAIC simulations and games. MoreSteam.com was launched in the year 2000 in response to the high cost of traditional Six Sigma training and tools, and has now trained over 220,000 Lean Six Sigma professionals. For more information, contact MoreSteam at [email protected] or by phone at: (303) 777-7171.