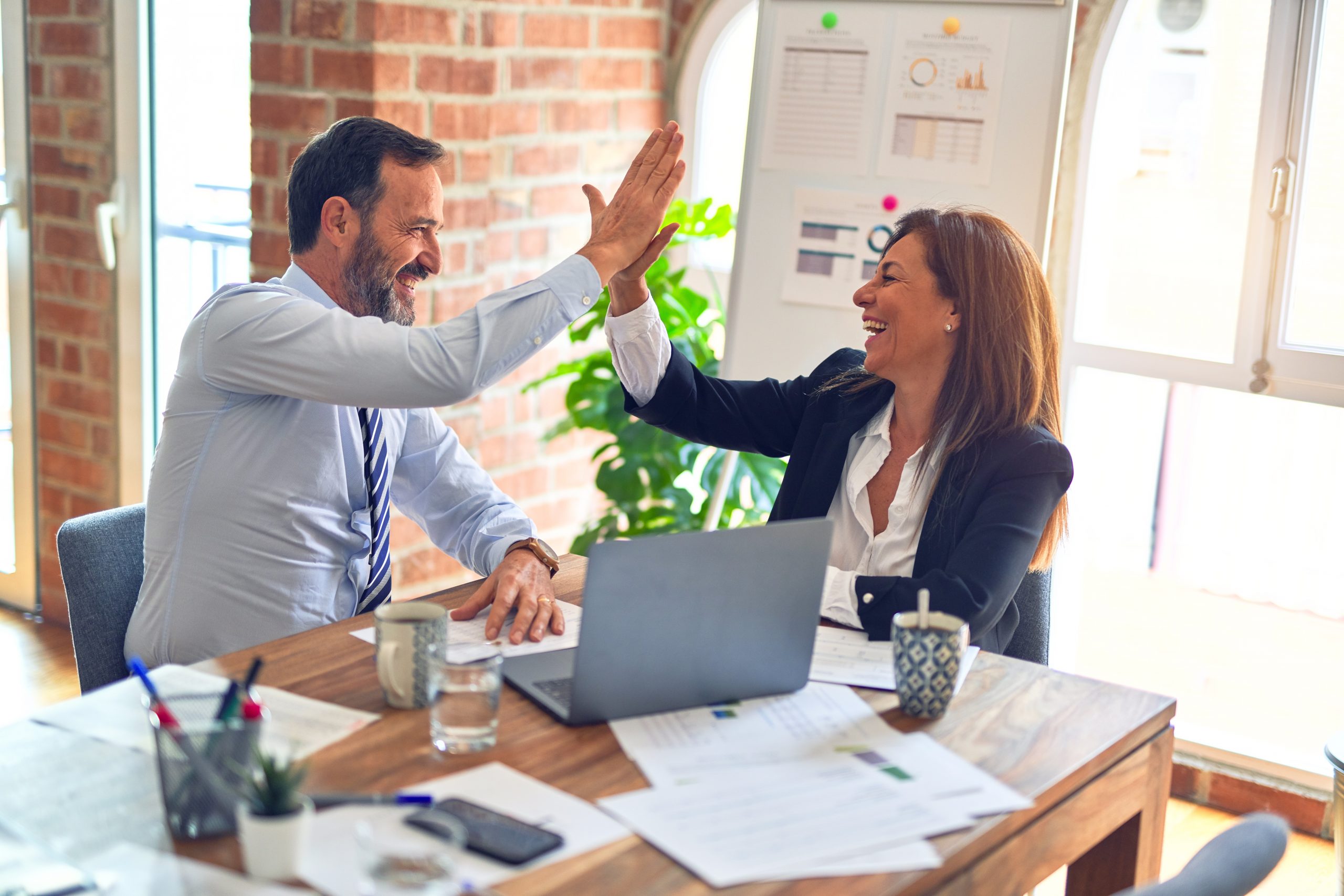 For many middle and senior managers who are considering business improvement initiatives, the thought of committing resources to a three- or four-month Six Sigma project can be a daunting. Many managers feel they are already working "flat out" and don't have the people to spare.
Others understand the reality that projects can sometimes stretch out to eight or 12 months, as team members are periodically withdrawn from project work to take on other tasks within the organization. As projects take longer and longer to complete, the credibility of the improvement initiative begins to erode, and even the project team leaders themselves can start to lose their desire to finish the project work.
However, something can be done to minimize the chance of this occurring. By following an accelerated approach, involving highly structured and dedicated team meetings, practitioners can work to keep their projects within a reasonable time frame, and in turn build support for their Six Sigma deployment.
Project Completion Challenges
Today, Six Sigma has evolved to the point that it can be applied to virtually any process. While the minimum time for project completion depends entirely upon the type of project being undertaken, there is still one rule about project duration that can be applied to any process improvement initiative:
A project should take no longer than 12 to 16 weeks to complete.
There are two reasons why project completion in a reasonable time frame is necessary.
First, business leaders want to see results. Without obvious results being realized, it is highly unlikely that the initiative will get the focus from business leaders that it needs for success. Second, momentum for continual improvement is more likely to be generated when projects are being completed in a reasonable amount of time. Momentum is challenging to maintain when the duration of projects seems to drag out endlessly. The more frequently project achievements or success can be identified, the greater the level of momentum can be for improvement in the workplace.
In most cases, if Six Sigma projects take longer than 12 to 16 weeks to complete, it may be for one or several of these reasons:
The scope of the project is too large.
There are data quality or data access issues.
Management focus is elsewhere.
The project team leaders are challenged in doing the work (i.e., they may be unsure how to do it, not motivated to do it or not able to do it).
The Six Sigma project is not a good fit for the organization.
Therefore, to keep projects on track, practitioners must consciously work to avoid these scenarios. One way they can do this is through the accelerated project approach.
The Accelerated Project Approach
The accelerated approach is based on five principles:
1. The logic of DMAIC is still applied.
2. The only steps completed and tools used are those necessary for getting optimum solutions and buy-in from key stakeholders.
3. Analysis of any kind is only undertaken to answer specific questions and confirm or negate cause-and-effect relationships.
4. The project is conducted as a series of meetings in a short period of time (i.e. one week).
5. Team member resources are appropriately allocated, scheduled and available for the duration of project work. A team leader who plans the entire project before it starts will inform relevant stakeholders of resource requirements in advance.
By following these principles, a team can create a solution implementation plan for Six Sigma projects in as little as three days. They may not be able to have solutions implemented in that time frame, but they can walk away with a roadmap for making the change happen.
Conditions for Success
For the accelerated project to work, it helps to do the project under certain conditions:
Team membership: Stakeholders who have a critical role in ensuring long-term sustainability of changes should be included as members of the project team.
Attendance: Team members must be able to attend all meetings.
Meeting chunks: Project work can be divided into three or four major meetings scheduled over a compressed period of time.
Data collection: Any data required for analysis can be collected and consolidated in a very short time frame. On occasion, before starting the team-based project work, it may be necessary to conduct "pre-measuring," which involves the planning of data collection with one or two people with relevant content knowledge and the collection of sufficient data to undertake relevant statistical analysis.
Time for preparation: The project team leader has the time to prepare effectively for each meeting.
Meeting location: If meetings must be conducted virtually, the team should be prepared with tools that foster collaboration and information sharing.
Benefits of Accelerating Projects
The benefits of the accelerated approach include:
Positive associations with the initiative at all levels within the company, brought about by rapid successes.
Perception about how much work is required to make rapid change can be positively altered.
Momentum for continual improvement is generated, which can create a culture shift quite rapidly.
Rapid learning of the technical skills associated with process improvement can be achieved.
Example of an Accelerated Project
Recently, a medium-sized completed an accelerated project to reduce the cycle time for distributing and installing PCs. The project involved four days of work, including one day to set up the project and three successive days for project team meetings. The team followed the DMAIC sequence, and collected and analyzed data between meetings.
What was interesting was how the project team size grew over the course of three days. The positive talk about how much each meeting was actually achieving was sufficient to generate interest in other employees. By the final meeting, the team size had grown to about 12 people.
Here is an overview of how the project was conducted:
The team created a detailed project charter with the group manager up front.
The team identified decision constraints and operating constraints, as well as the amount of money they could spend on their solutions before approval from the manager would be required.
The group manager planned the entire project as a series of meetings and prepared a detailed agenda for each meeting in advance.
Each project meeting was four hours long and held in the afternoon hours.
The schedule of work was as follows:
Pre-work Day Morning:
Prepare the project charter in conjunction with the group manager
Confirm the meeting schedule
Identify key stakeholders and establish agreement about resource allocation
Pre-work Day Afternoon:
Meet with key stakeholders, establish agreement about meeting attendance and associated administration details
Confirm meeting venue and resources
Prepare and circulate project plan and meeting agendas
Day 1 Morning:
Prepare meeting venue and relevant templates
Rehearse the meeting
Day 1 Afternoon – First team meeting:
Document the process
Undertake high-level process cycle time analysis
Prepare a data collection plan
Prepare data collection tools
Develop and agree upon an action plan for collecting data
Day 2 Morning:
All team members participate in collecting data
Prepare the venue and relevant templates
Rehearse the meeting
Data is sent to and consolidated by team leader and analyzed for cause-and-effect relationships
Day 2 Afternoon – Second team meeting:
Review graphical analysis of the data and confirm findings
Identify and validate lower-level causes of variation
Identify potential solutions and then select final solution for treating validated causes
Consolidate and confirm relevant follow-up actions
Day 3 Morning:
Prepare venue and relevant templates
Rehearse the meeting
Day 3 Afternoon – Third team meeting:
Create new process flowcharts incorporating relevant solutions
Conduct a process failure modes and effect and analysis
Develop a solution implementation plan including schedule and task allocation
The final project report was handed to the group manager on the morning after the final project team meeting. Both Six Sigma and Lean tools were used to measure and analyze the primary variable of concern: time. The end result of this project was a sustained reduction in cycle time of more than 50 percent within one month of the final meeting.
Improving the Performance of Meetings
As can be seen in the above example, the focus of accelerated projects is on the use of a small number of well-planned and well-executed meetings. Many conventional meetings, despite best intentions, produce low-quality outcomes, due to a number of reasons, including:
Meetings take too long or do not engage team members
Too few decisions are made per meeting
Few actions result from decisions made in meetings
There is a lack of team collaboration
Meeting leaders have poor facilitation skills
Meetings are simply processes. Like many critical processes, they succeed or fail based on how efficiently and effectively people share and analyze information and make effective business decisions.
High performance meetings share certain characteristics, which include:
Advance planning
Discipline and focus on the problem
Use of a structured methodology
Active participation of all team members
Use of critical thinking skills in brainstorming, analyzing, prioritizing and action planning
Strong leadership and facilitation
The ability to solve complex problems in real time during virtual team meetings
Like many solutions to today's business problems, the right information technology can improve the performance of meetings, particularly in the areas of coordination, information sharing, brainstorming, analysis and decision making, regardless of whether the team meets in the same room or virtually.
Using the accelerated approach, projects can take as little as one week to complete. This requires good planning, participation by the key stakeholders and a commitment to rapidly working through the DMAIC logic to make sustainable improvements to process performance.