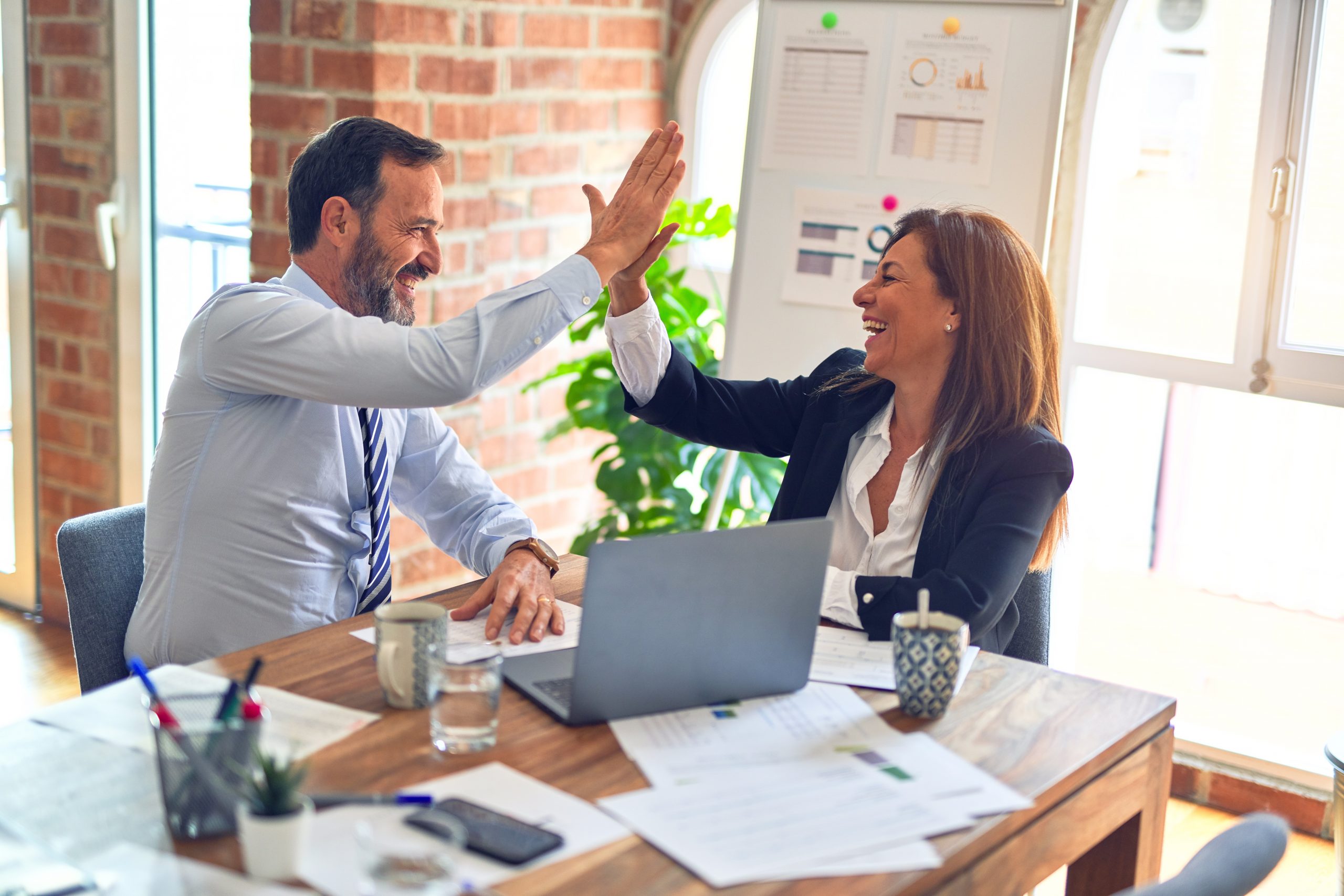 Once a healthcare organization has decided that Six Sigma can be an effective approach to improving the many services it delivers, the question then becomes how does it know where to start implementing the methodology's statistical process tools.
Process issues or variability in healthcare may exist around a particular piece of technology, within a certain department or care area, along service lines such as cardiology, or even across the entire organization. Potential Six Sigma projects may relate to operational processes such as billing, registration or workflow, or they may involve clinical procedures such as medication administration or Intensive Care Unit protocols. But do all roads lead to success and can an organization travel them all simultaneously? While the organization undoubtedly has multiple priorities that must be weighed and kept in balance – and many stakeholders to satisfy – there are some basic guidelines for Six Sigma project selection within a healthcare organization.
First Consideration Should Be the 'Customer'
When reviewing and prioritizing the opportunities in an organization, the first consideration should be the "customer" and knowing the CTQs (critical to quality elements) that will drive the project. The customer in a healthcare project may be the patient, physician, nursing staff, administration, department manager or other stakeholder, depending on the process being reviewed.
It also is important to understand the complexity of the problem to be addressed and how many variables must be dealt with. If the problem is fairly complex with a number of measurable response variables, it may be a viable candidate for Six Sigma. Not every issue rises to the level of Six Sigma rigor for a solution, however. There are change management tools such as change acceleration process (CAP) and Work-out that have been effectively applied in cases that simply need greater direction, facilitation and consensus building with the right people involved.
Common Characteristics of Six Sigma Projects
While each healthcare organization has specific needs and issues to resolve, the most successful Six Sigma projects usually share common characteristics:
Feasibility from a resource and data standpoint
Unambiguous parameters and clearly defined goals
Alignment with critical hospital issues and strategic initiatives
Provision of visible benefits for the customer
Inclusion of a Green Belt or Black Belt working within the project area
Ability to show measurable improvement
Linkage with other projects for a combined effect
Personal connection for the project leader
The human side of performance improvement – especially in a service industry such as healthcare – must not be overlooked. Since Six Sigma requires commitment and willingness to change, it's important that those who support or participate in the project recognize that a problem exists and that a solution must be found through objective methods.
Some Additional Tips for Beginners
For an organization or team undertaking its first wave of Six Sigma projects as part of a training or improvement initiative, there are a few additional tips to keep in mind:
Make sure the problem is controllable and the solution is to your benefit.
Keep it simple – save eliminating world hunger for your second project.
Select an issue that will produce immediate and tangible benefits to the organization – early and visible wins provide momentum.
Choose something with boundaries – both in time and effort.
Try to select a project that has a comprehensive, rigorous data tracking system in place (usually financial or operational data).
Choose something that is non-controversial and won't eliminate jobs.
Choose something with an element of fun – it is a long road.
To help keep efforts focused in the right areas, it also is advisable to use some form of prioritization matrix. It is important to weight the key CTQs with well-defined operational definitions for scoring. The following matrix was developed to help one health system prioritize and select a project within cardiac services, by weighting factors such as the impact on clinical excellence, physician satisfaction and financial impact.
At one hospital in Illinois, the QFD (quality function deployment) tool was used to gain consensus on the best area to focus on for Six Sigma improvement in the emergency room (ER). As indicated in patient satisfaction scores, they had opportunities in every part of the ER. The goal was to determine the project that would produce the greatest impact.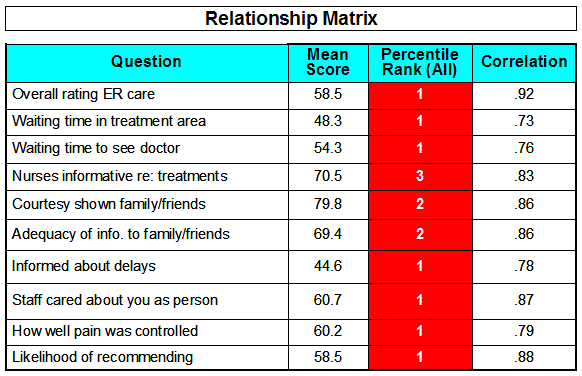 In this instance, the hospital team prioritized the CTQs – gathered from interviews and survey data – and then determined the strength of the relationship in addressing the CTQs by ranking again to the focus areas. In a hospital in Wisconsin, Six Sigma Master Black Belts Laurie Gibbon and Barbara Truskoski found the relationship matrix tool to be useful for examining key criteria:
Sources for Six Sigma Project Ideas:
Quality function deployment
Customer dashboards
Surveys and scorecards
Day of surgery add-on rates
Active beta themes
Other projects available for leverage
Brainstorming
Analysis of critical processes
Discussions with customer
Financial analysis
Internal problems
Linkage to strategic priorities
Ability to complete the project within 6 to 9 months (or tighter timeframe, depending on situation)
Potential financial benefit
Ease of data availability
Not already being worked on
Impact is quantifiable
Passionate sponsor
Needs analysis in some depth
No obvious solution
Translation or "spread" opportunities
Significant gap between current and desirable performance (including meeting regulatory specifications)
Sense of urgency to address the problem
"We worked with the key executives to give each factor a priority," Gibbon said, "usually a scale of 1-5 for each, and then rated a list of suggested project ideas against each of these (high/medium/low)… multiplying the two, adding it all up to give a relative score to each project idea. Then we did a 'gut check' once we rated them all to see which floated to the top. This approach helps to objectively steer the discussion and decisions."
Summary
Organizations should take time at the beginning to make sure improvement projects are carefully selected and will drive direct, measurable benefits for the institution. While one can learn a great deal from other organizations, it's important to take one's own unique situation into consideration. For example, while a cycle time project related to CT (computerized tomography) scans may be perfect for one institution and deliver improved revenue and greater satisfaction, another may not have sufficient patient demand to warrant concentration in this area. Knowing what to look for and having a few tips and tools for finding the right answers can help to steer Six Sigma projects in the right direction.